The Best Sex Positions for Smaller Penises
We've got the best advice for the best sex positions with a small penis. Read on for happy small penis sex.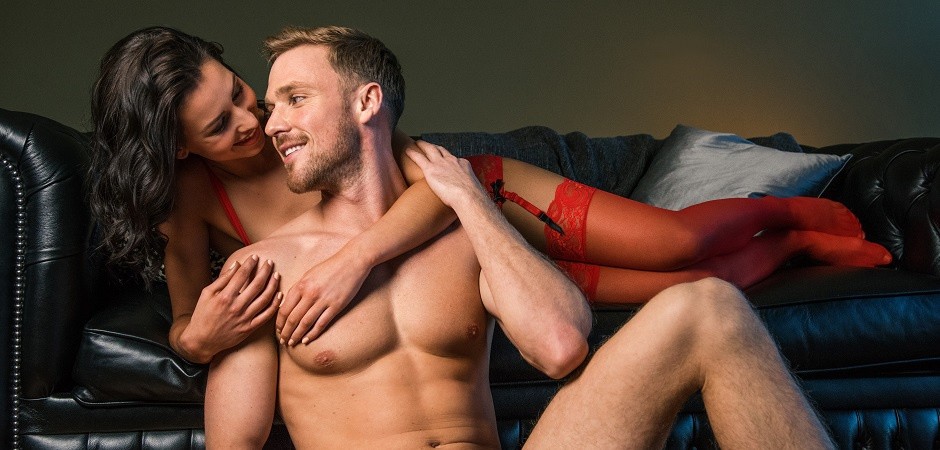 Let's be clear, people. Having a big wang is not the be-all-and-end-all when it comes to sex. People tend to rate a GSOH (re: good sense of humour, for those not up with the lingo) higher. And kindness. And a mutual love of the same Netflix series and Tim Tams. Sure, they want a good lover, but who said being a good lover had anything to do with a big schlong?
When it comes to hetero sex in fact, since most people with a vulva rely on clit stimulation to orgasm, your ability to stimulate their external field of dreams counts much more to them than how far your wedding tackle reaches into their vajingo.
Incidentally, the average vagina length is 3 to 6 inches. According to a 2015 study, the average erect penis is 5.1 inches. Almost like nature intended it like that…
And for those of any gender enjoying anal sex, a smaller penis is often positively preferred to a monster dong. It fits more easily into the backdoor department. Same with oral sex. Swallowing a trouser snake python is not as easy as sucking on a slim Jim. If you are on the small side, celebrate your good fortune.
So, if you're after tips for small penis sex, understand from the start that it's not all about the sex positions. It's also about whether you're considerate to your bonk buddy. Whether you're confident and good at communicating what you want and whether you're equally focused on the pleasure and satisfaction of your flame as well as your own jollies.
Please read on and enjoy our guide to the best sex positions for small penises. And then brush up on your oral skills by reading our oral sex guide or browse our selection of oral sex toys for couples. When it comes to small penis sex, knowledge is your best friend and learning a range of skills and techniques is going to make you a better lover.
You may also enjoy Top Tips for Sexual Satisfaction (if You're on the Small Side) – it's full of good advice.
Oral Sex
That's right. The best sex positions for a small penis include all the delights of oral sex. You or your partner are hopefully thrilled at the prospect of not trying to swallow a mega sausage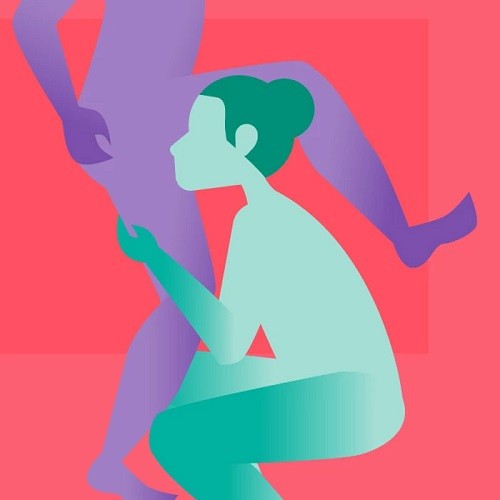 A little twist on the classic 'on your knees' penis worship position, this variation is still a power trip for the one standing proud.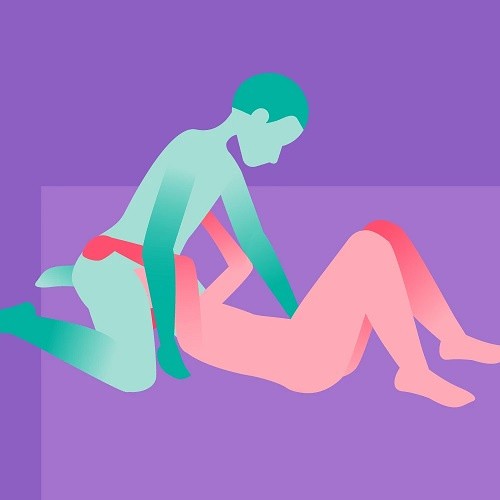 This one is as versatile as they come. With this position, both partners can receive oral pleasure. Next stop, O-town!
Doggie Style
Doggie style is a great choice for anyone with a smaller dong.
It delivers deep penetration, which is sensational for both of you. Have the receiver spread their knees wide apart – that gets the giver all in. Check that it's working for both of you and off you go on the Big O-train to fireworks.
Variations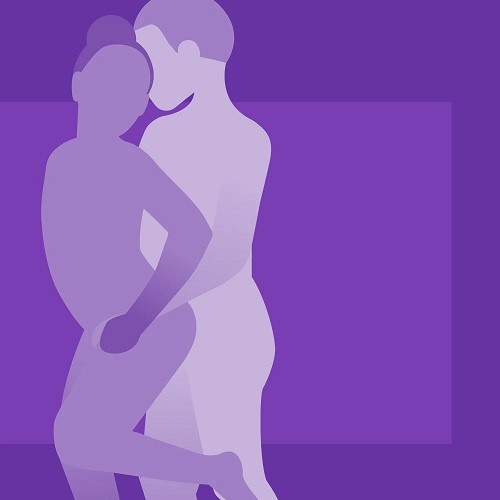 You're both standing and the receiving partner can then lean forward to hang onto the bed, kitchen table or car bonnet (if you're in a quiet place in the great outdoors). Being on your feet gives you more leverage, making this one of the great sex positions for a small penis.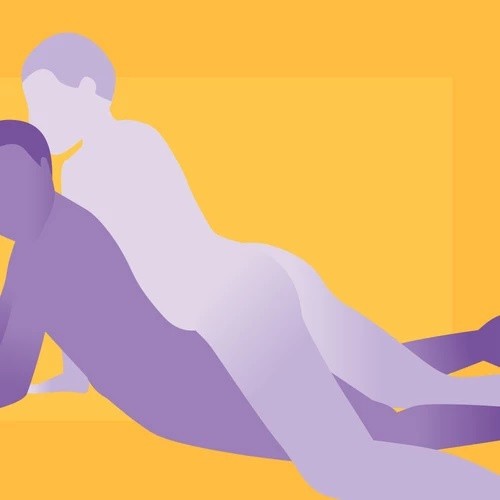 Up the ante for the penetrator's power when the receiver lies on their front, arching their back as the giver enters with their leg on the opposite side of their partner to their head. If the receiving partner has a G-spot, this will up the ante on stimulation in that region as well.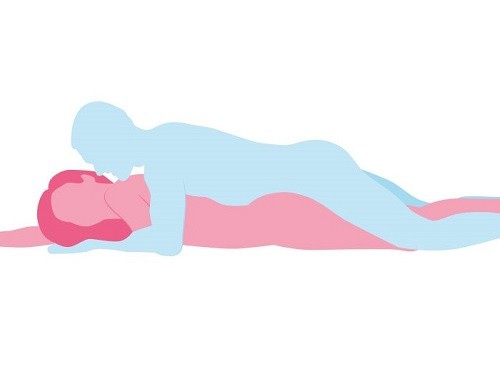 Your partner lays flat, legs together. This tends to tighten up the pathway for a small penis sex. They can ride a clit vibrator for even more fun.
Modified Missionary Position
Start with normal mish, with the penetrator on top and in between the legs of the partner. After a few thrusts to start the engines, the penetrator should lower their legs down and the penetratee can raise their knees either side of their kinky companion.
The effect? A tighter squeeze around the old fella, and more pleasurable pressure on the Mappa Tassie. Happy days.
Variations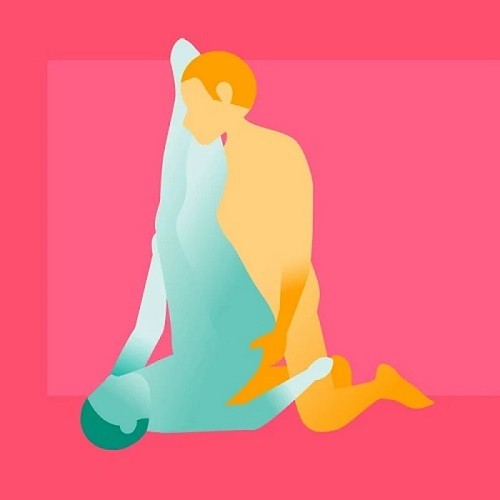 Consider this a deeper missionary position. Instead of lying flat, the receiver puts their legs over your shoulders. Try a pillow under their butt to tilt the pelvis just so.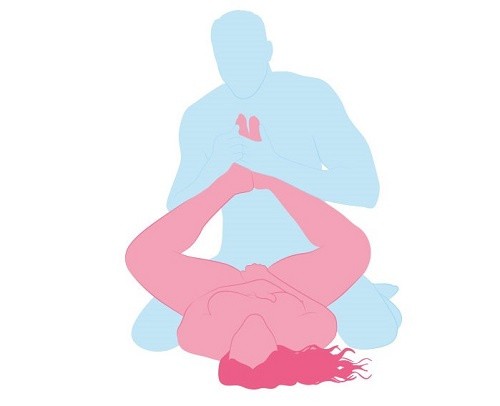 The receiver lays on their back, pulls their knees up to their chest, or hangs onto their ankles, opening up the sex department downstairs for a wide-open play of deep penetration.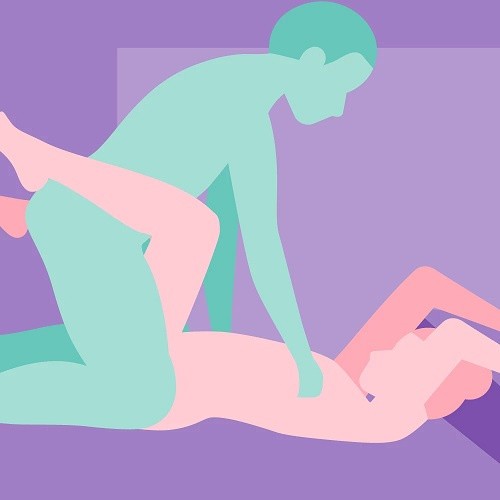 Outercourse in a position like this
Hot tip, mate – intercourse is not the only game in town. Why not delight your beau with some delicious outercourse? She might love it if you grind against her in this position, giving her lady garden a good working over with your old fella rubbing her velvet bean and vulva. And if that isn't enough to ignite your fireworks, she can make a hand love tunnel that you can penetrate all the way home.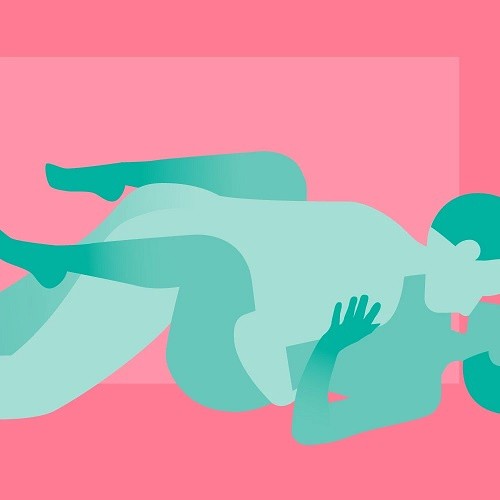 Missionary Anal
A lot of sexy folk love a smaller doodle for butt play. It's comfy, but still oodles of fun.
Get ready for anal sex with a ton of rump foreplay and anal lubricant. Use your fingers or butt toys like butt plugs or anal beads as a 'warm up'.
Use the Heart to Heart as a guide and try popping a pillow under your playmate can achieve the best angle of the dangle for anal insertion.
Elevated Reverse Cowgirl
Here's a simple twist on a classic position. The penetrator lies down with a pillow under their hips. This heightens the penetration for the penetratee when they straddle their sidekick as they face away from them.
Bonus: the great view of your lover's booty and their freedom to move around easily to find the most enjoyable angle – a win/win for all.
Variations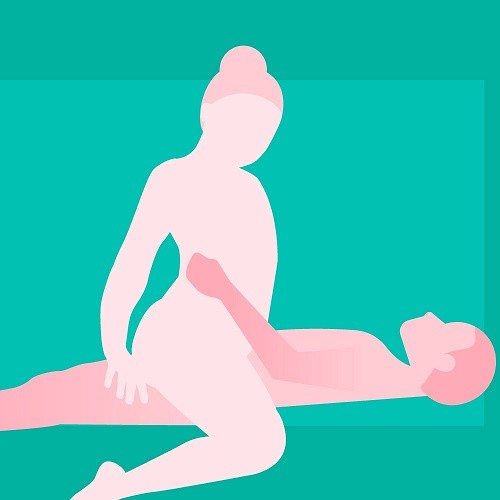 This variation on cowgirl, or should we say cowperson, is the classic. Turn around to ride facing your partner. Lean forward or back for different sensations.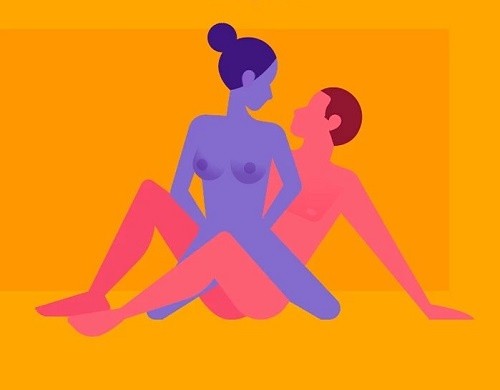 The rider keeps their knees up and squats on their feet. Great for deep penetration and clit access for manual stimulation by hand or toy.
Sitting face-off
You take a load off by sitting down on a chair or the side of the bed. Your better half straddles you and sits on your lap. As far as sex positions for small penis go, this is a little ripper. The two of you can pash to your heart's content, and everyone's nips are on full display for sexy play. A vibrating cock ring is a great addition to the mix for max clit stim.
Variation
Your partner can climb on facing away from you. Boob, anal or magic bean stimulation are all good in this nifty pozzie, so why not check out our Vibrators for Couples?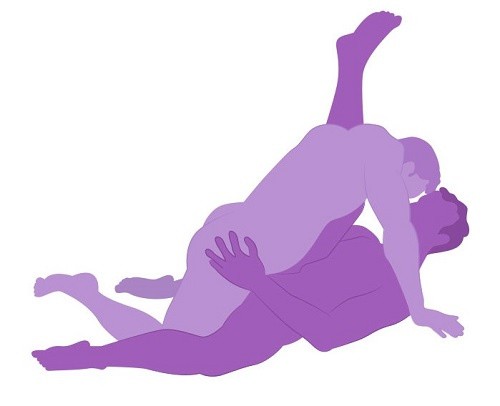 The Split
Here the penetratee lies down with one leg straight out along the floor or bed. The penetrator kneels between the penetratee legs and they extend their other leg so it rests on the penetrator's shoulder.
Now the penetrator can hold that leg for balance as they thrust.
The partner can also bend their leg and rest their foot on the other thruster's chest. Oh yeah.
Piledriver
One for the flexible and not if you have a bad back. The receiver lays on their back on the floor, then lifts their legs back over their head, keeping their knees and feet near the floor. It's like half a back-somersault. The one with the donger squats down to penetrate and thrust up and down. This is a very dominant position if you are into doms/subs play.
We reckon this list of some of the very best sex positions for small penis should keep you busy for a while. Use your creativity to come up with variations on these that suit you and yours.
Mix it up with sex toys, costumes or role-play to add more sensations. And if you need more ideas, here is a Sex Bucket List: 7 Sexy Things for Men to Try in 2019.
You might also enjoy