How to Explore Anal Masturbation
For anyone and everyone, we are here to dish out some of the finest anal masturbating tips. Read our article if you're looking to indulge in some anal exploration.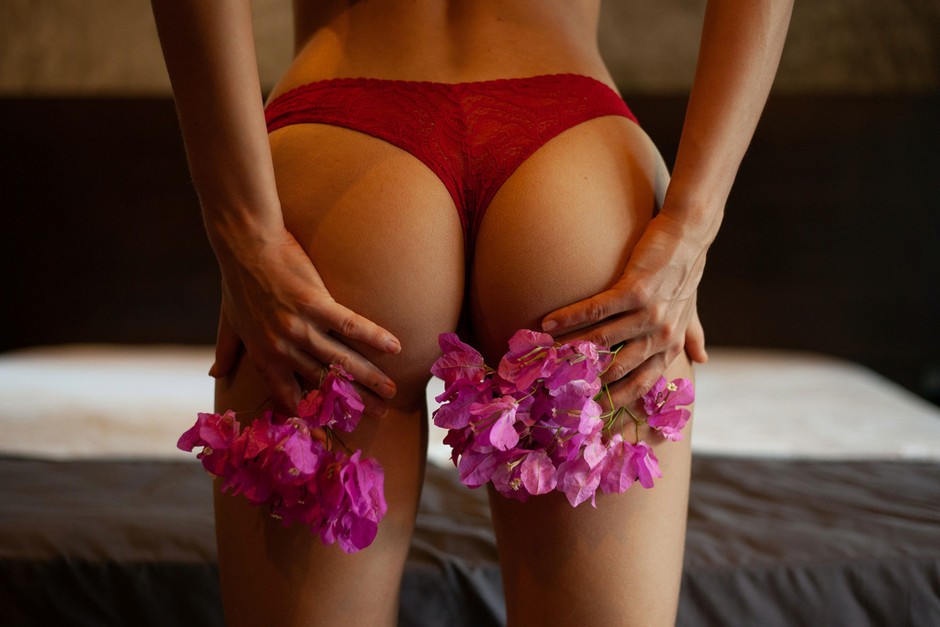 Masturbation isn't all about buffing the muff or jerkin' the gherkin - you can get your peachy cheeks involved too. We're here to enlighten you about anal mazzin' with our top anal masturbating tips.
Anal masturbation is a great way to explore door #2. So if you're yet to experience a backstage pass, it's never too late to give anal masturbation a crack. Although some people turn their noses up at the mention of anything anal, you shouldn't knock it till you try it… You never know what a bit of gentle massage or a quick dip through the stage door might do for you.
So whether you're dabbling in a bit of solo anal play or you're keen to incorporate anal exploration with your kinky companion, anal masturbation is a fantastic way to experience new sensations and dial up the heat in the bedroom. And one of the best things about anal masturbation is that anyone with an anoos can enjoy it, so that covers pretty much everyone.
Keep reading to find out how to do it, why you should do it, how to make it work for penis owners and people with vulvas, and for a quick lesson on double penetration.
How to anally masturbate
When it comes to anal masturbation, it doesn't matter if you've got a paradise slice or a pecker - more often than not, everyone's freckle works in much the same way. From solo anal masturbation to doing the deed with your double, here's our top anal masturbating tips that EVERYONE should take on board, no matter what you've got going on between your legs.
1. Practice good hygiene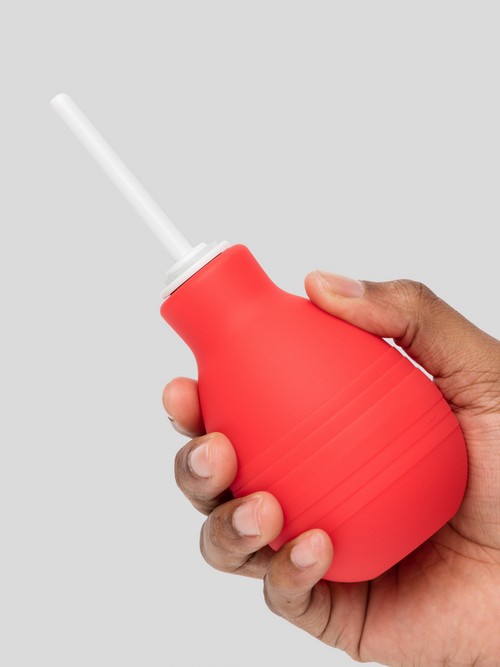 For a part of the body that's affectionately referred to as the poop chute, it's usually a pretty good idea to give it a thorough clean before indulging in any form of anal masturbation. Whether it's for your own peace of mind or for the wellbeing of your lover, it's always important to practice good hygiene when it comes to butt stuff.
In this instance, a little bit of pre-planning can go a long way. Make sure to visit the loo earlier in the day to clear out your back passage.
Before you get down and to it with your derrière, have a shower and freshen up the area externally using an antibiotic soap.
If the thought of making a mess sends shivers up your spine (and not in a good way), then you might want to go so far as to use an anal douche. A douche is a small handheld device that's specifically designed to shoot warm water up your hind end to flush out any debris that's chilling in your back passage. If you need a full blow by blow on how to use an anal douche, we've got your ass covered with our nifty guide to douching.
2. Load up on the Lube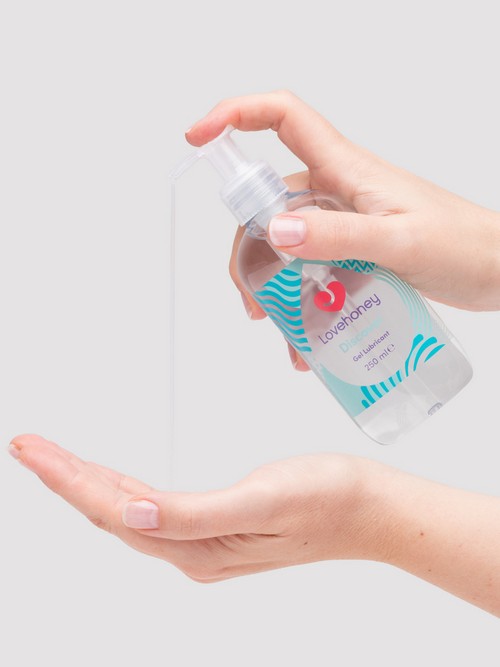 When it comes to anal masturbation, you'll want to make sure you're using plenty of the slippery stuff to make sure it's a comfortable and pleasurable experience. Unlike the lady garden, the bot-bot isn't self-lubricating, so you'll need to double down on that stimulation juice.
Lovehoney stocks a stack of different anal lubes. While some people prefer silicone-based lube for its longevity, it's not compatible with silicone toys, so be careful where you're squirting the stuff.
Water-based anal lubes are usually a safe bet as they can be paired with all types of sex toy materials and most condoms. To be safe, always read the product description before you start slathering it on.
3. Get ready to rumble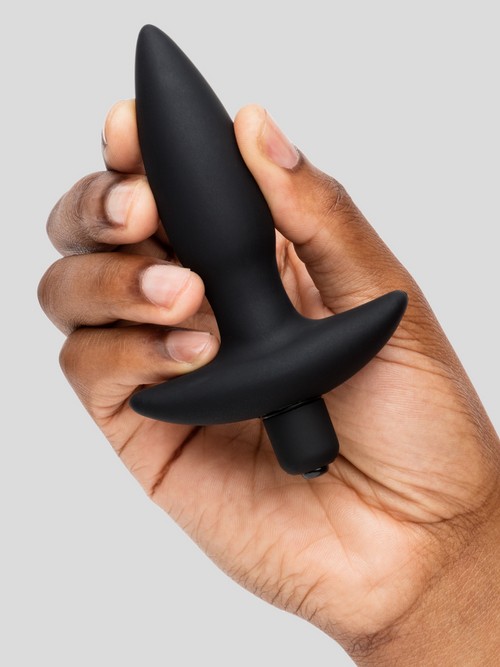 Anal masturbation just doesn't work when you're starting off cold. You need to get that fire in your loins lit before you go wandering over to the back door. Start by rubbing one out around the front to really get the blood flowing. Once you've got the horn, you'll find your bod will be much more relaxed, which makes bum stuff a lot more fun.
Once you're sufficiently turned on, you can focus your attention of your sphinctacular. Start by rubbing your anoos with a well lubed finger.
Once you're ready to try inserting your digit, it can help to contract your Kegels and booty at the same time. On the release as your muscles relax, gently slip a digit about a quarter of an inch up your clacker. Try your best to stay relaxed for a few seconds before sliding your finger back out and repeating the process of squeezing and relaxing your muscles and sliding in a finger, working it a little deeper every time.
Some people find that stroking their clit or peenie at the same time can help to elevate their pleasure. You might even want to introduce a beginner-friendly anal sex toy into the mix if you're struggling to reach your posterior with your fingers alone. From anal dildos to anal vibes and good old fashioned butt plugs, we've got plenty of patootie playthings to help you on your anal masturbation journey.
But remember: if you've got a V, never swap a toy or finger that's been used on your booty to stimulate your downstairs or you might wind up with a nasty infection. Pick a butt hand for anal masturbation and stick to it.
4. Assume position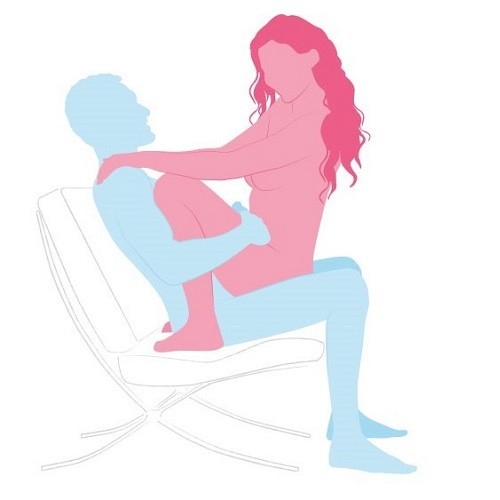 When it comes to anal masturbation, you'll want to find a position that provides you with easy access to your bootyhole. Try lying on your back with your feet flat on the bed and your knees bent or laid out to the sides. If you're stuck for ideas on what position will work best for booty play, we have a whole section dedicated to sex possies - and lots of them work amazingly for solo anal play or bumfun with your beloved.
If you're quite literally stuck or can't get the position down pat, then you might want to consider grabbing a position enhancer like a pillow or wedge to help ease that access.
While anal masturbation can be a fun time for everyone, there are a couple of small differences between anal mazzin' for people with peenies versus vagina owners, but that's not to say they're not equally pleasurable. Here's how fiddling with your freckle differs for penis owners.
Male anal masturbation for people with penises
If there's one thing that penis owners have over others when it comes to anal masturbation, it's the ability to stimulate their prostate or P-Spot. This walnut-sized gland sits between the penis and the bladder and is best reached, you guessed it, up the jacksie. When stimulated correctly, it can lead to more intense orgasms, full body-climaxes and even multiple finales in a row. Consider this your sign to give anal fapping a crack.
Sometimes it can be a little tricky to hit that special place with your fingers alone, but the good news is that there's a whole range of toys specifically designed to cater to the hidden walnut. Prostate massagers and toys are perfectly curved with a rounded head to hit your sweet spot. Just give it a good dowsing with your favourite lube before slipping it up your keister for a guaranteed good time.
Anal masturbation for women and vulva owners
While the lads and penis owners can have fun with their prostate, that's not to say that people with a vagina can't have just as much fun when it comes to anal masturbation.
The clitoris is a truly wondrous organ, with the legs extending all the way back into your tushy. So when you indulge in a bit of anal masturbation as a vulva owner, there's a good chance you could strike gold by stimulating your pretty pistachio as well as all of those other sensitive nerve endings up your nipsy.
Another great thing about anal masturbation with a poonani is that you can enjoy double penetration. As the saying goes, 'two holes are better than one', so if you've got a vajango you can penetrate your puss and patootie all at the same time.
What is Double Penetration?
Unlike what you might have been led to believe in porn, you don't have to have a lovin' oven to enjoy double penetration, or DP.
Put simply, DP is just the act of penetrating two holes at once, whether that's mouth-vagina, vagina-vagina, vagina-anus, anus-anus, the list goes on, but the main point is that anyone and everyone can enjoy and participate in double penetration. You can even enjoy DP with your lover using a double ended dildo or during a solo session. It's completely up to you how you want to customise your DP fun.
How Does Double Penetration Work?
There's a whole bunch of different ways to dabble in DP, whether you're enjoying some self-love or you've got your boo on board.
Solo Double Penetration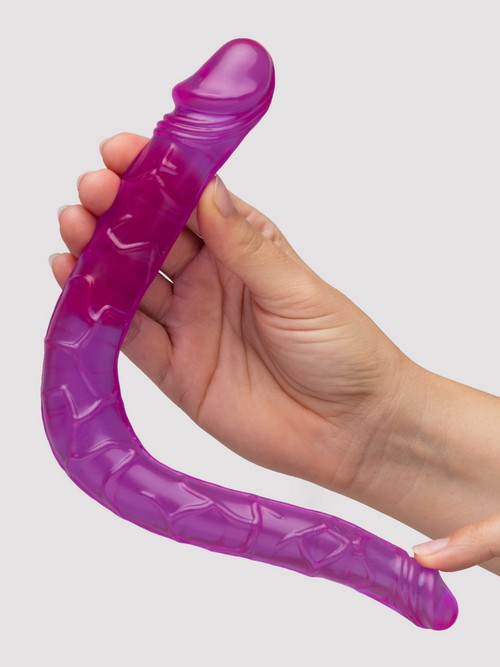 Couples Double Penetration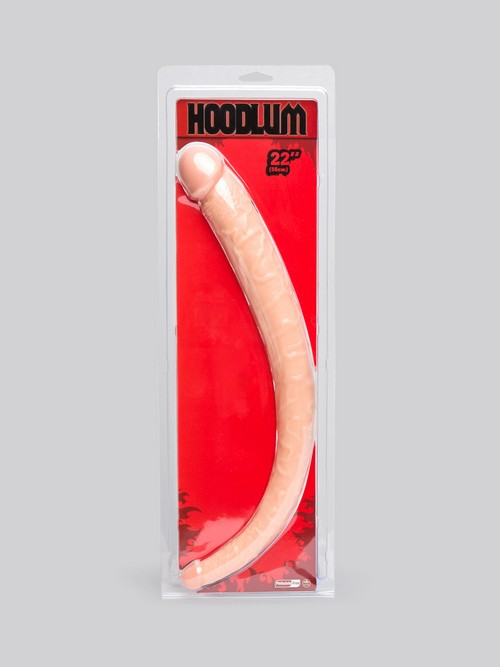 Double ended dildos are also perfect for couples DP if you and your partner in crime are both keen to give it a go. Whether it's vagina-vagina, vagina-anus or anus-anus, a longer double ended donger is a great way to experiment together. The Hoodlum Tapered Double Penetration Realistic Double-Ended Dildo offers a huge 22 inches of length to play with, so there's no chance you'll find yourselves short of shaft.
Strapless strap ons, like the Happy Rabbit Rechargeable Vibrating Strapless Strap-On, are another incredible option for exploring vagina-vagina or vagina-anus DP with your boo. The contoured, adjustable pony is designed to massage your G-Spot while the flexible bunny ears will please your pearl, not to mention the strong vibes that the receiver can enjoy.
Tips for Enjoying Double Penetration
Whatever combination of DP you intend on exploring and whichever holes you're planning on penetrating, the same tips apply.
First things first: make sure you lube up with the right kind of slippage. If there's going to be anything going up your back passage, you'll want to use an anal lube. If there's a combination of penetration going on, then you might want to use a combination of lubes depending on where you're going to be sticking things.
Secondly, make sure you take things slow, especially if you're new to anal masturbation and penetration. Whether you're indulging in DP on your own or with your playmate, take your time inserting your toy of choice in one hole before moving onto the next.
Lastly, get the right gear. Double ended dildos are always a classic choice for DP, but you can always use an anal dildo and a trusty rabbit vibrator for some solo DP fun with a V.
Explore Lovehoney's Top Anal Toys