How to Explore and Enjoy Double Penetration
Double the stimulation with double penetration. Discover the delight of double penetration sex with our ultimate guide to doubling up.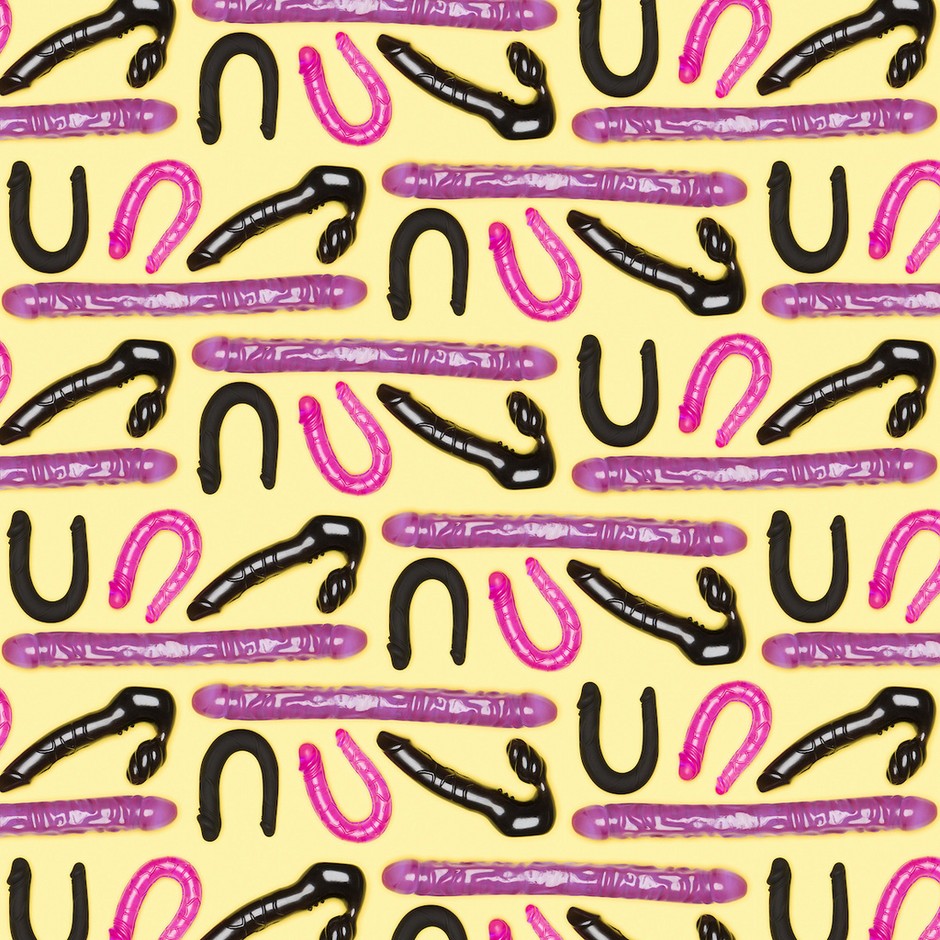 Double penetration, also known as DP for short, isn't just for lesbian couples or adult entertainers. Turns out doubling the fun can be easily enjoyed in the comfort of your own home, whether you're indulging in some self-love, having a play with your boo or getting down and dirty with multiple parties. Better yet, DP can be enjoyed by anyone and everyone, so no one must miss out on the fun!
So whether you're interested in finding out a little more about double penetration sex and how it works or you're after some tips for DP, you've found yourself in the right place. Check out our handy guide to double penetration so you can double down the next time you hop between the sheets.
What is Double Penetration?
DP describes a scenario when a person or people are penetrated in two orifices simultaneously. DP covers any situation from when a single person is penetrated in two holes at once to when a couple share a double-ended toy that penetrates them both at the same time.
We like to think that double the penetration equates to double the fun, so have a gander at our guide to double penetration if you're keen to learn more.
How Does Double Penetration Work?
Generally speaking, there are a few standard double penetration combos that you'll probably come across, including:
Mouth-Vagina: Your mouth and lovin' oven are penetrated
Mouth-Anus: Your mouth and back passage are in on the fun
Vagina-Anus: Your snatch and tushy are getting some action
Vagina-Vagina: You and your playmate share a toy which penetrates both your muffins
Anus-Anus: You and your lover share a toy which goes up both your clackers
There's no need to introduce a third player into the bedroom to enjoy DP - unless you really want to, of course! Double penetration can be easily explored with toys like vibrators and dildos.
Does DP sound like a bit of you? Here's a few cheeky double penetration tips if you're keen to give it a crack yourself.
Top Tips for Double Penetration
When it comes to exploring double penetration for the very first time it can be tough to know exactly where to start. Should you fly solo or get your other half in on the action? What holes should you experiment with first and which one should you try penetrating to begin with? Here's some ways you can enjoy DP.
1. Get the Right Gear
First things first, you'll need to figure out what you'd like to use for the penetration side of things. If you and your kinky companion are planning on exploring DP together, you can just keep it simple with fingers and a peen (if there's one in the mix).
If you're a person with a vagina and you're planning on having a play by yourself or your partner isn't packing a pecker, you might want to have a look at double-ended dildos. These incredible phallic formations have two insertable ends instead of just a standard single end. What was that about double the fun we were talking about earlier?
Double-ended dildos tend to pack a fair bit of girth and length, so they're not always the most beginner-friendly toys on the market. But if you're going to be sharing a dual ended sword with your partner in crime or you're looking for something to penetrate your kitty and keister at the same time, then you're going to need a good amount of length to make things work.
Don't be put off by the size of these dildos - just like all sex toys, there's dildos to suit beginners through to DP pros. Here's some double-ended toys that you might want to take a squiz at.
Curved Double-Ended Dildos
Keen to give solo DP a crack? A curved double-ended dildo might be just the thing. This double-ended c-shaped beauty makes vaginal and anal DP an absolute breeze.
Curved double-ended dildos often have one larger head and a second on the smaller side, making it perfect for popping up your patootie.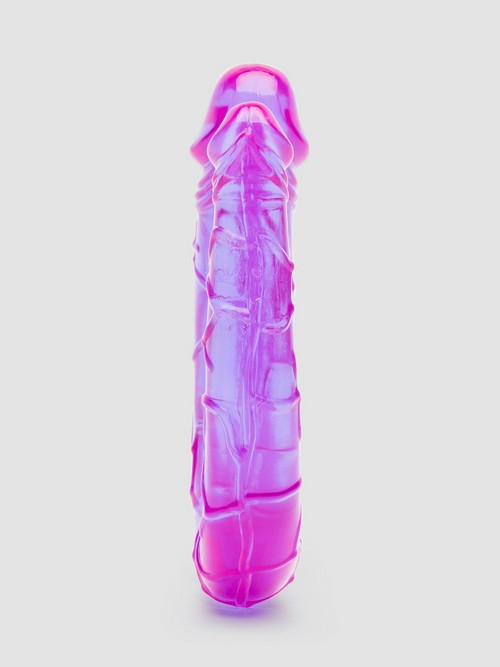 If you're new to double-penetration sex, check out the BASICS Mini Double Penetration Dildo. This dildo is designed to fit your body's natural shape and flexible enough for you to personalise your pleasure. Enjoy the sensations of the realistic defined heads and veined shaft for added textures. Just make sure you douse the foof end in plenty of water-based lube and the rump end in heaps of anal lube.
What customers say: This is a great introduction to double penetration (anal and vaginal), especially if you aren't overly experienced with anal, as the small end isn't too invasive! Both ends have a nice realistic head for that extra special feeling inside._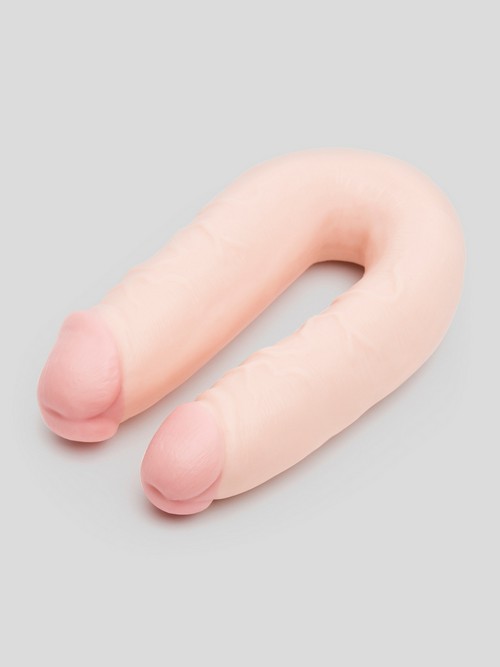 What customers say: First time trying an "attached together" double penetration toy. I usually have a dildo plus butt plug or two separate dildos. And I have to say this is very practical! The "handle" makes it easy to use and means I have a free hand for some clit action: clit + vag + ass stimulation = super orgasm. So yeeeh!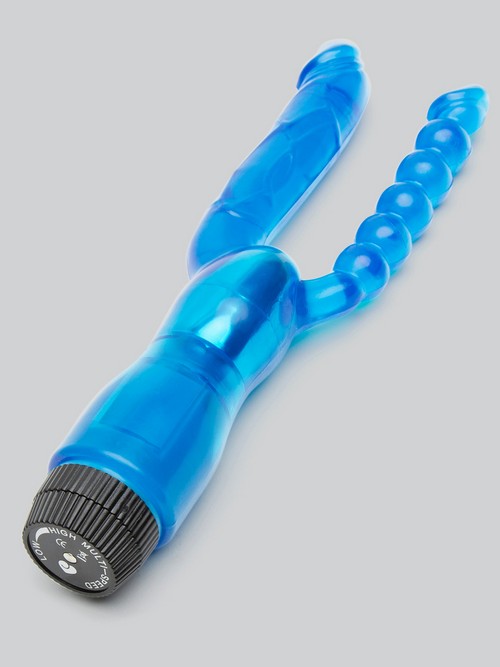 There's no need to skimp on the vibes if you're keen for a little extra sensation with your DP. Check out the Lovehoney Double Lover Double Penetration Vibrator. Perfect for simultaneous vaginal and anal penetration, simply twist the base of the toy to get it buzzing. Featuring a realistic shaft and beaded anal prober, this DP vibe is crafted to hit those internal sweet spots.
What customers say: This was a beginner DP purchase for me. I wanted to try one and I am glad I chose this! It was easy to use and did what was intended and was my go-to for a while, while I was getting used to anal play and DP.
Longer Double-Ended Dildos
When we're talking about longer double-ended dildos, we're not here to skimp on length. These dual-ended wieners can be anywhere from 12 inches in length through to a whopping 22 inches. Thanks to their length, these flexible double-ended joysticks are ideal for both partnered and solo DP.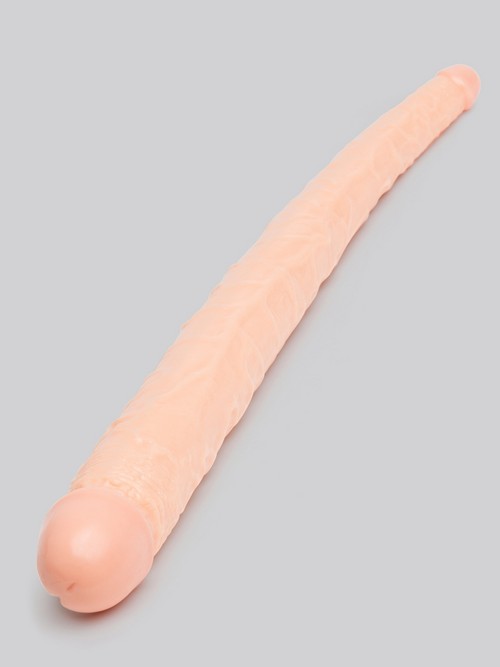 What customers say: This is one of our favourite toys that we can enjoy together. It mainly gets used to double penetrate the wife. On occasions we also use it together, the best way we have found is to both be on all fours, back to back. I will leave the rest to your imagination. Needless to say that we are both satisfied and full.
Strapless Strap-Ons
Strapless-strap ons are perfect for some hands-free partnered DP. These dildos are designed to be worn internally by one partner, they can then use it to vaginally or anally penetrate their kinky companion. Some even come with built-in vibrators for added thrills and flexible rabbit ears that'll polish the pearl while you pound your playmate.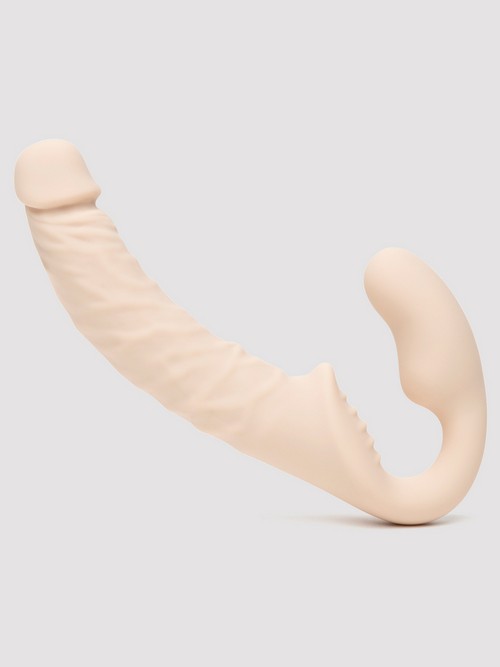 What customers say: My partner and I love this. We're both transmasc folks and this is great for relieving bottom dysphoria and having a fun time. Feels great and we love that it's bendable.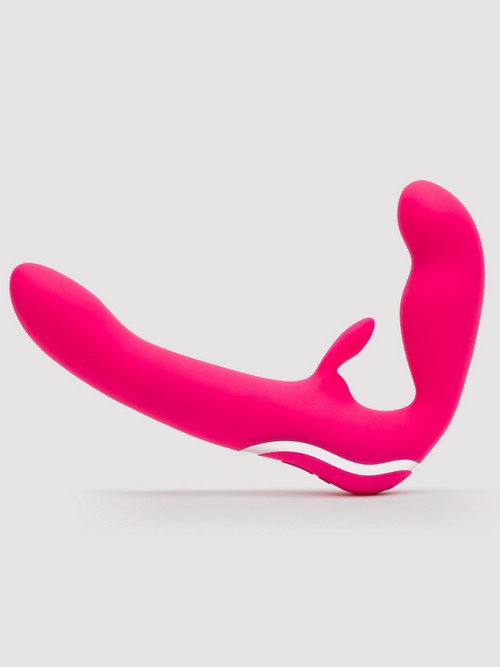 To up the ante with the vibes, go for something like the Happy Rabbit Rechargeable Vibrating Strapless Strap-On which features added bunny ears to stimulate the wearer's juicy jewel during use. The internal pony can be easily adjusted to hit your G-spot for even more pleasure.
What customers say: Sits comfortably in for the wearer and stays in place, which was a worry when considering strapless. Adjustable positioning helps with angles and lets us get the rabbit ears in just the right place.
2. Lube up your bits
When it comes to bumping beautifuls, it's important to make sure your bits are nicely lubed to make it the most enjoyable experience, especially if you're throwing some booty play into the mix. Unlike other areas of the bod, your posterior isn't self-lubricating, so it needs a good dash of the slippery stuff if you're planning on penetrating you or your partner's ring.
The type of lubricant that'll be best for the job will depend on whether you're using a toy, what material the toy is made from, whether you're after a flavoured tube or if you're in need of a lube made specifically for anal. Here's a quick rundown on the more popular lubes:
Water-based lubes are compatible with all sex toy materials and can be paired with most condoms, although it's always best to double check it's safe to use with your love glove of choice.
Silicone lubes are super long-lasting, making them great for extended shags. They shouldn't be paired with silicone toys as they can cause the material to deteriorate and become tacky.
Flavoured lubes come in a variety of different flaves and can help to take your next romp to a delicious new level. Most flavoured lubes are water-based, making them compatible with all sex toy materials but double check just to be safe.
Anal lubes are super thick and long-lasting making them perfect for a little backdoor action. They're generally made from a water or silicone base, but as always check to make sure it's compatible with your toy or condom material.
3. Take it slow
Just like the first time you popped your cherry, it's important to take things slow when you're starting out with DP.
Are you the one being penetrated or are you doing the penetrating? Or maybe it's a little of column A and column B if you're enjoying a solo mission… Regardless of which DP combo you decide to go with, we absolutely don't recommend jamming multiple orifices at once if you're new to the game.
If you and your boo are planning on sharing a double-ended toy, it can be a good idea to have a bit of a play with it individually before doubling up. Keen to have a crack at a double-ended dildo? Have a practice solo before diving right in.
And if you're getting ready to make your strapless strap on debut, try wearing it solo to get used to the sensations before drilling your wooer with it.
When you're finally ready to go the full hog and penetrate your playmate, break it down into single steps to make sure you both get the most out of the experience. Insert one end first before using the other end to penetrate your sidekick.