Peach Play Day: Can You Guess How Popular Anal Play is Down Under?
No, we're not here to talk Chalamet and his peach (sadly). This fine day, we're going above and beyond the call of booty to give you a low down on how much Aussies love digging around the backyard (if you know, you know).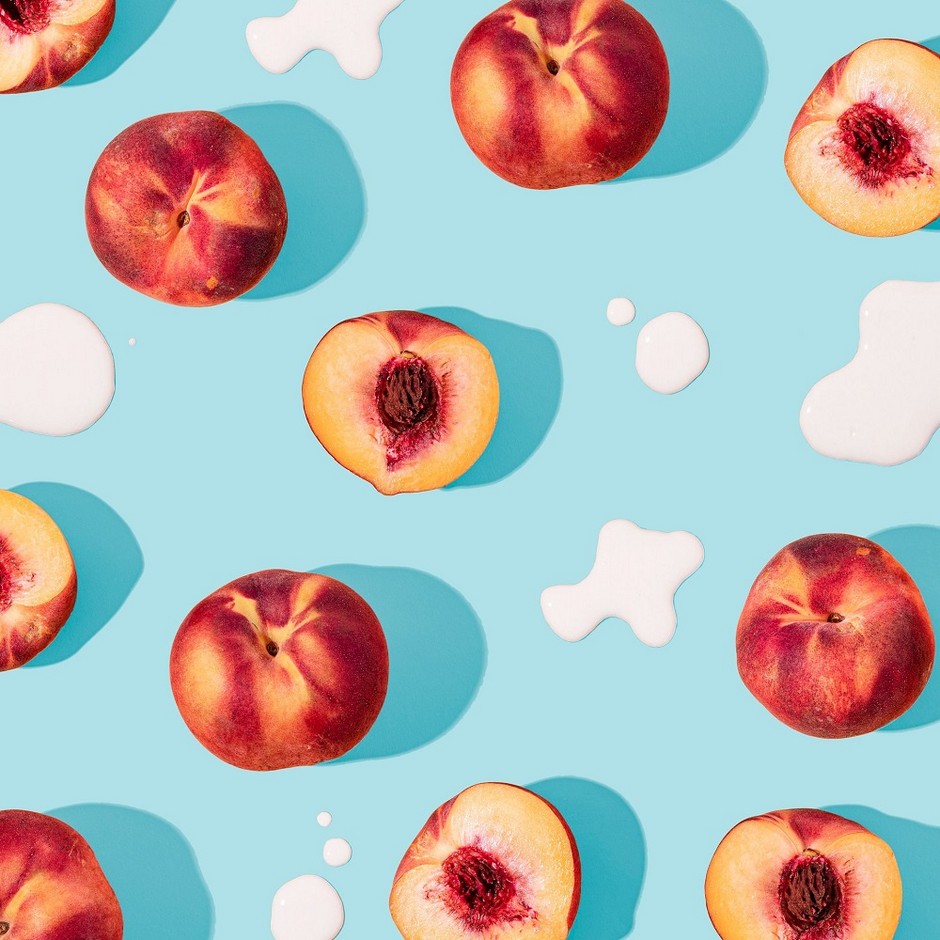 Happy Anal Sex Day, however you and your loved one(s) choose to celebrate! And if you just scoffed indignantly at that sentence, oh boy, have we got news for you. Peach Play, bumfunnery, beating around the tush, or however you like to word it – it's on the move and picking up speed. In fact, the most recent Australian Study of Health and Relationships found that 1-in-4 men and almost 1-in-5 women had gone to fifth base at some point in their lives.
However, we understand if you're still not convinced. Peach play is still chugging along the taboo trainline, meaning we rarely engage in any nuanced conversations around the pleasurable power of patooties. Unhelpful and derogatory myths have led many to believe anal play is only for gay men, or considered dirty or submissive in nature. Tut-tut, is all we have to say to that sentiment.
Peach play can be such a fulfilling experience (in more ways than one) thanks to the thousands of nerve endings peppered around the anal opening. As long as you do the prep and take things slow, bum fun can build an intense level of intimacy and trust between partners, or bring an added level of stimulation during solo play.
Intense intimacy aside, Aussies are pretty curious about their tushy treasure troves. The question is, are you surprised?
It's time to open your Notes app and get warmed off with some nice and easy questions…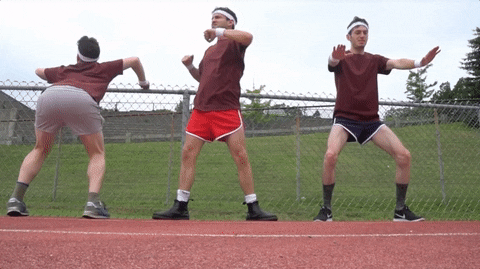 1. Which of the following is not recommended practice for safe peach play?
(a) Using plenty of lubricant at the start and reapplying throughout
(b) Starting small and gradually increasing the size of objects
(c) Going all-in, straight away because you're experienced with other forms of penetration
(d) Communicating with a partner about what feels comfortable and what doesn't
(e) Only using objects with a flared base
2. Does the back canal self-lubricate?
(a) Yeah, you betcha
(b) Nope, not one drop
Alright, are you feeling ready and rearing to go?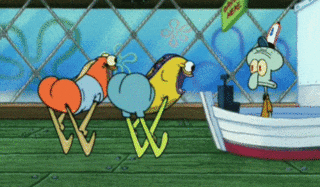 We've combed through the last 12 months of anal action on Lovehoney's website to give you a peek out the back door at Aussies' booty behaviour. Think you can guess how much the nation has loved peach play over the past year?
3. How many of our tush toys have been bought in total?
(a) 65,000 – 70,000
(b) 75,000 – 80,000
(c) 80,000 – 85,000
(d) 90,000 – 95,000
4. Which type of toy was most preferred for backdoor action?
(a) Anal dildos
(b) Jewelled butt plugs
(c) Prostate massagers
(d) Anal beads
5. What was the all-time-favourite ass toy?
(a) Lovehoney Butt Tingler Vibrating Butt Plug 3.5 Inch
(b) Lovehoney Beaded Sensual Glass Dildo 7 Inch
(c) Lovehoney High Roller Remote Control Rotating Prostate Massager
(d) Lovehoney Bumper Booty Bundle 6 Piece Kit
6. How many Aussies wanted to bedazzle their behinds with a jewelled butt plug?
(a) 9,000 – 10,000
(b) 12,000 – 13,000
(c) 17,000 – 18,000
(d) 20,000 – 21,000
7. How many prostate massagers were bought to reach that pleasing p-spot?
(a) 12,000 – 13,000
(b) 13,000 – 14,000
(c) 14,000 – 15,000
(d) 16,000 – 17,000
8. How many bottles of anal lube were purchased for certified-slippery play?
(a) 25,000 – 26,000
(b) 28,000 – 29,000
(c) 30,000 – 31,000
(d) 32,000 – 33,000
9. Lovehoney customers love to talk dirty. So, how many reviews have been left by verified customers on our current selection of peach play products?
(a) 10,500
(b) 18,600
(c) 20,300
(d) 25,200
10. Which fant-ass-tic topic were Aussies most curious to know about?
(a) Does Liking Anal Play Mean I'm Gay?
(b) How to Have Anal Sex: A Guide for Beginners
(c) Why Do People Enjoy Butt Plugs?
(d) 7 Things They Never Tell You About Anal Play
Ready to find out the answers?
Spoiler alert, the correct answers are: (1) c, (2) b, (3) d, (4) b, (5) a, (6) c, (7) b, (8) d, (9) c, (10) b.
So, were your saucy suspicions correct? Let's set the record straight with some gasp-worthy stats from the past 12 months that even made us at Lovehoney drop our jaws…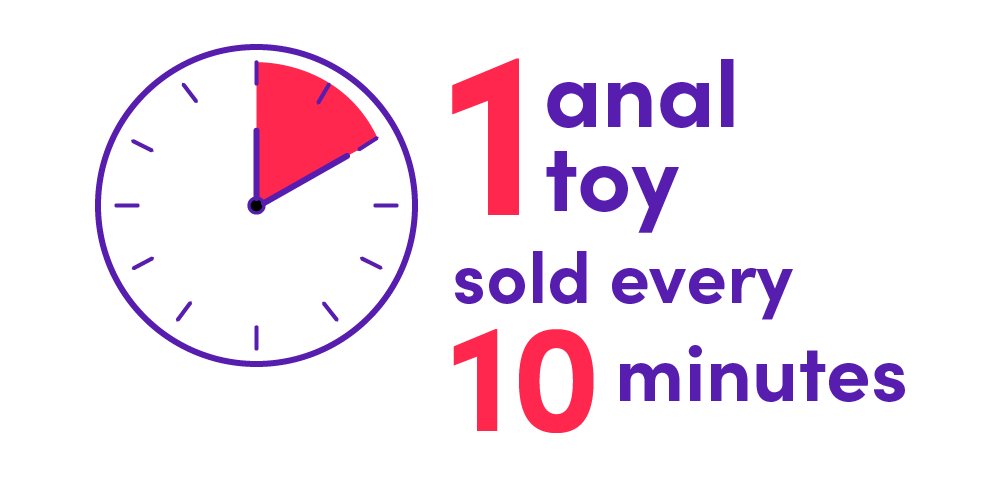 Yep, you read that right. Aussies have bought a whopping 92,000+ anal sex toys in the last year, making up over 12% of total sex toy sales. From jewelled butt plugs to ergonomic prostate massagers, this country sure likes to take a stroll through the Great Back Doors.
So, what was the fave type of Lovehoney anal toy? Drum roll please…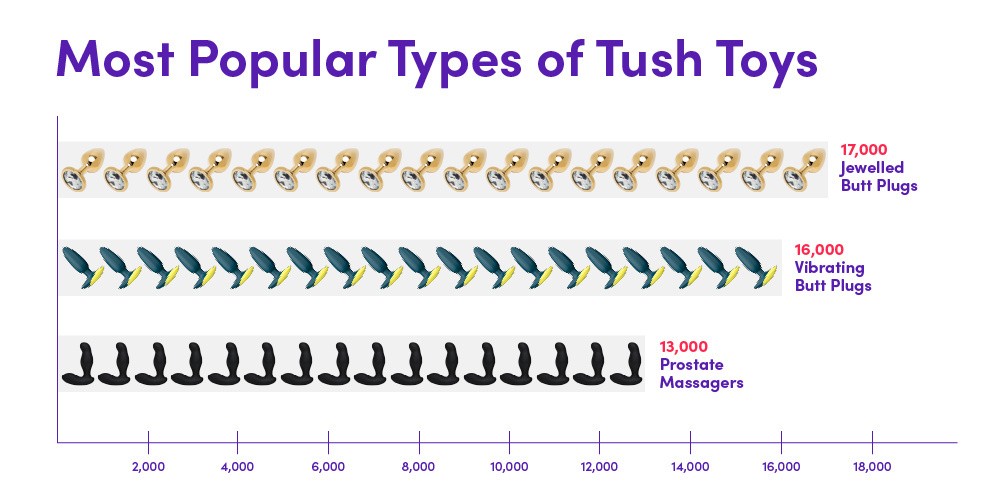 Well, jewelled butt plugs are clearly a dazzling sight to behold. On average, we sell about one sparkly starlet every 30 minutes! The light is truly seeping through the cracks with these bad boys on the loose.
The rumbly vibrations don't finish after the drum roll either, with our vibrating butt plugs taking out second place on the board. Of course, we can't forget the p-spot either, rounding out third place with our oh-so-popular prostate massagers.
You might already have a hunch about which tush toy snagged the top spot…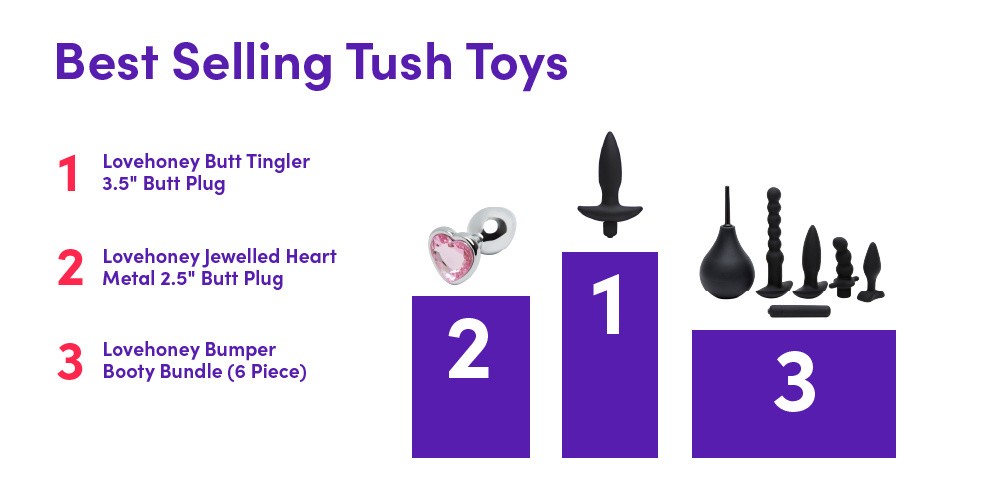 That rumbling rear delight wasn't settling for second place no more, with our 3.5 inch Lovehoney Butt Tingler Vibrating Butt Plug taking out the top prize. And to no one's surprise by now, the 2.5 inch Lovehoney Jewelled Heart Aluminium Butt Plug followed close behind, beautifying thousands of back doors with it's pretty-in-pink sparkles. If you're sitting there thinking, "why do people enjoy butt plugs so much?", then you're not the only one. Over 17,000 people have flocked to this blog to find out the answer.
However, one toy was clearly not enough for everyone, with our Lovehoney Anal Sex Toy Kit treating thousands of patooties to a smorgasbord of stimulation.
If you think anal action isn't a premium experience either, then you thought wrong. Hundreds of Aussies sought out our most expensive anal toys, the Nexus Revo Stealth Remote Control Rotating Silicone Prostate Massagers for over 34 pleasure combinations at their fingertips.
Why not share a few more fun facts while we're at it, hey?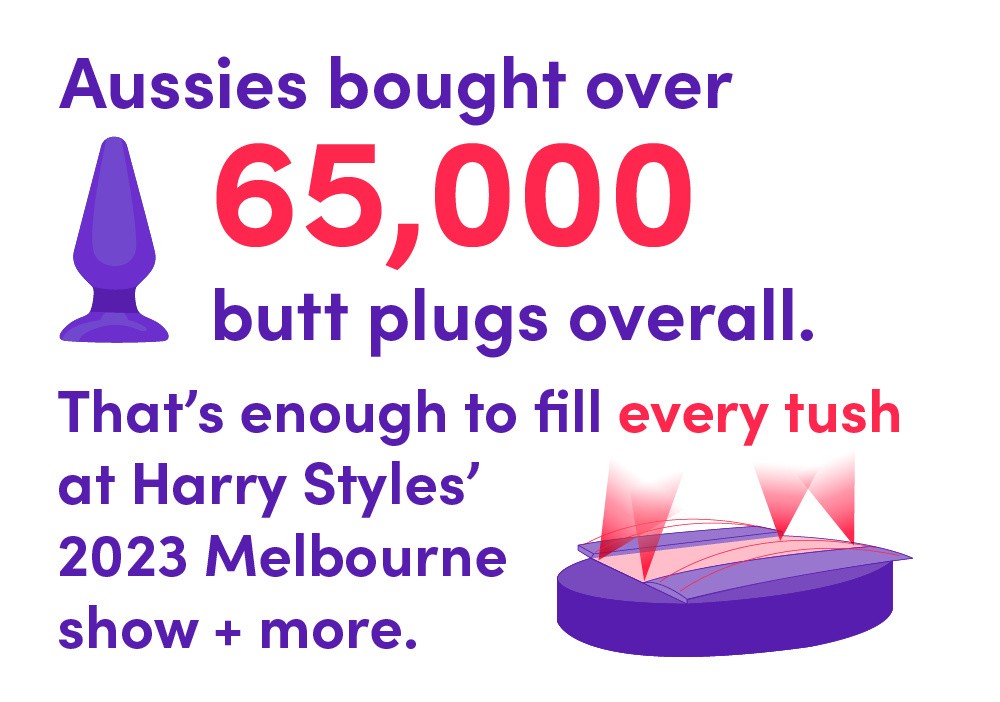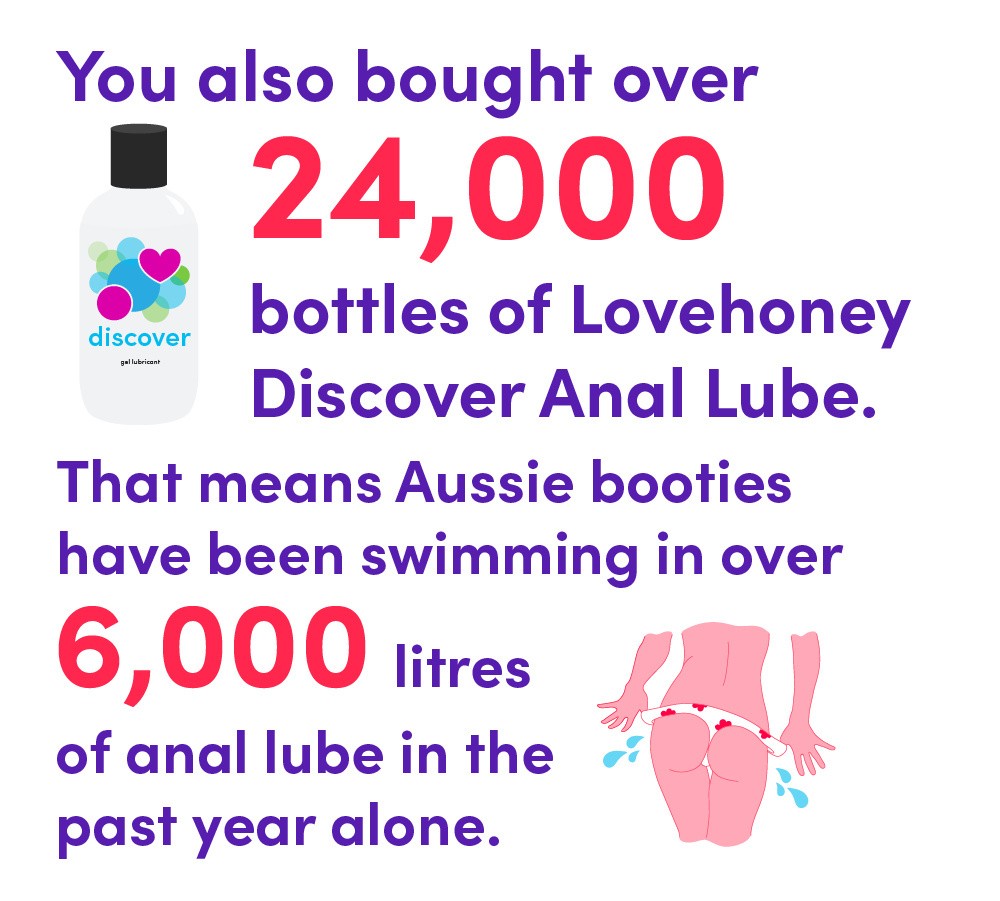 Selling more butt plugs than an entire Harry Styles concert? Yeah, we'll take that to our grave, thank you very much.
So, if you too are starting to hear the call of booty, we have an abundance of blogs and advice guides to help you get to the bottom of it all:
Or if you're more of a better-out-than-in type person when it comes to anal, we hope you're now a little less quick to judge those who love a little push on their tush. Bottom's up this Anal Sex Day!