Why Do People Use Butt Plugs?
Forget what you think you know. Butt plugs are an easy-to-use sex toy that can be enjoyed by anyone and everyone.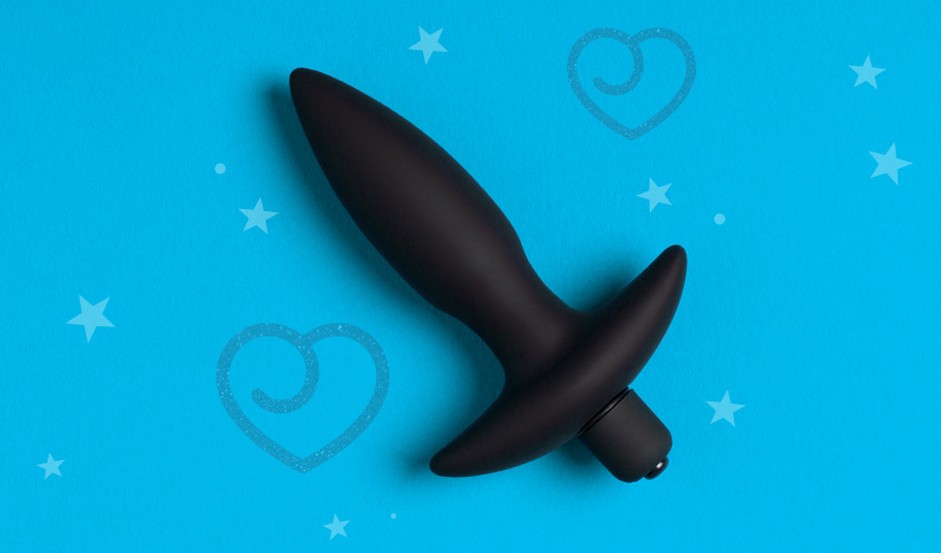 Why do people use butt plugs?
Pleasure, baby...
Pleasure is the driving force when it comes to all-things sex, and butt plugs are no different.
A versatile toy, butt plugs can be worn during sex, masturbation or foreplay (or all three!). Best of all, wearing a butt plug can greatly enhance orgasms and pleasure, regardless of your sex, gender or genitalia.
(Note: While there are plenty of butt plug options on the market, the most important feature to look for is a flared base. This is because, things can get lost in your butt. You want to avoid this happening at all costs, so never use anything not intended for anal play as a butt plug.)
Read on for the lowdown on the pleasures of the butt plug...
Pleasure for penis owners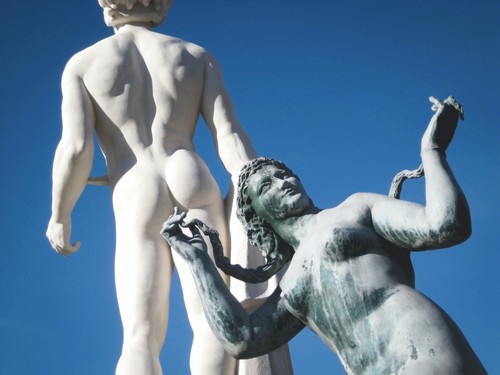 So, what is the point of a butt plug for men and penis owners? It could be said that people with penises are wired to enjoy anal penetration.
The prostate is an incredibly sensitive gland that feels especially good when stroked. The prostate is located about five to seven centimetres up on the anterior (front) wall of the anus.
Penis owners can experience an orgasm and/or ejaculation just from having their prostate stimulated, so skipping anal play is denying yourself some serious pleasure.
These orgasms are said to feel more intense than orgasms from stimulation of the penis, causing the whole body to spasm with climactic energy.
Wearing a curved butt plug or a specialist male prostate toy helps make sure you're hitting just the right spot. The added prostate stimulation can make masturbation, receiving oral sex and penetrative sex feel incredible.
It's not just about the prostate though. As the pelvic floor muscles begin to contract during orgasm, the anal muscles contract around the plug and make the spasms feel stronger and harder.
Orgasmic contractions around a butt plug feel more intense than without, improving the strength and duration of your climax.
Pleasure for vulva owners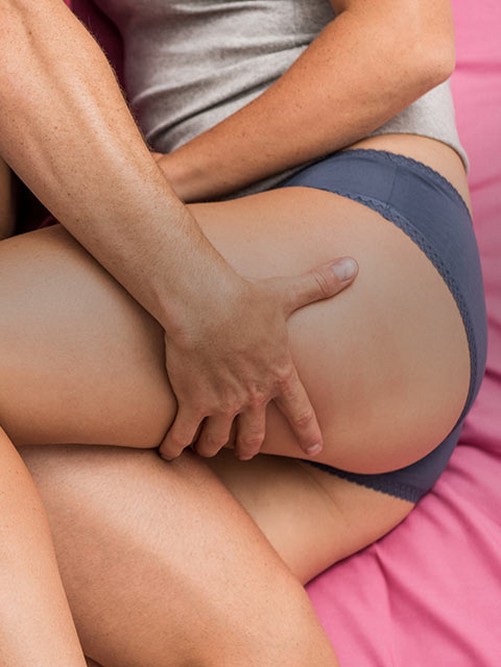 Now that we know how penis owners can benefit from butt plug use, what do butt plugs do for vulva owners? Using a butt plug can make all kinds of sex feel more pleasurable for women and people with vulvas.
When inserted, a butt plug creates more pressure on the back vaginal wall, increasing the level of sensation felt by the wearer - whether that's from a dildo, vibrator or a partner's penis.
Many women also enjoy using a butt plug while receiving oral sex.
At climax, orgasmic contractions around the butt plug feel more intense, and stimulate the nerve endings around the anus.
Some vulva owners also use a butt plug to enhance their partner's pleasure. With a butt plug inserted, the amount of space in the pelvis is reduced and the vagina feels more narrow
Warm-up for anal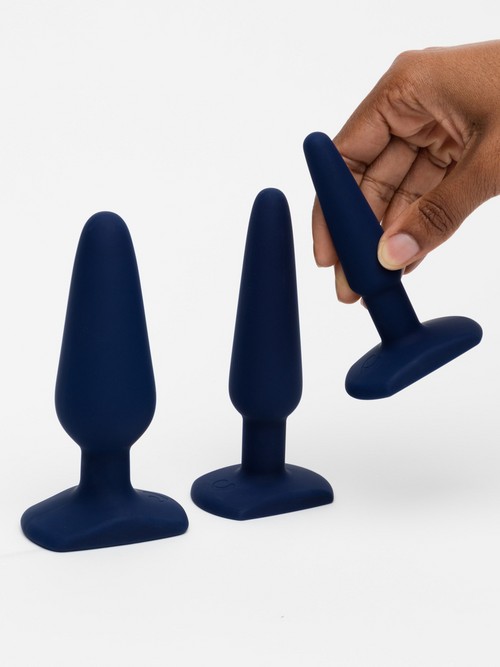 Another reason people reach for butt plugs is to prepare for anal play. If you're new to the world of anal, butt plugs are an easy, non-threatening introduction.
Preparation for anal sex is a must. If you're not correctly warmed up and relaxed, you can find the anal experience more painful than pleasurable.
Butt plugs are available in a range of different sizes. You're able to begin with a size that is comfortable for you before gradually moving up in size over time.
They also have a smaller tip that fans out wider towards the base, so you can insert it slowly, starting with the narrowest point.
Unlike using a dildo, using a butt plug gives your anal sphincter muscles more time to adjust to have something inserted and to stretch to accommodate larger widths.
What does a Butt Plug feel like?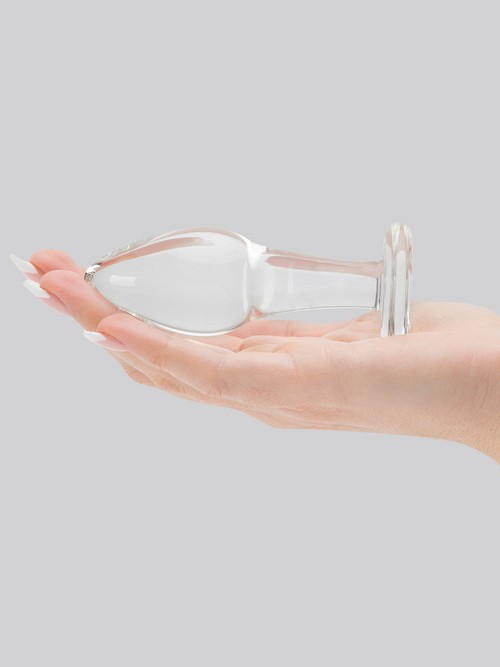 Primarily, when in use a butt plug gives the wearer a feeling of fullness.
Depending on your butt plug, you may experience different feelings. The glass and metal butt plugs on the market are likely to feel a little different when inserted compared to silicone options.
These can be used for temperature play too - popping them in the fridge before use can add a whole new chilly sensation.
Butt Plug insertion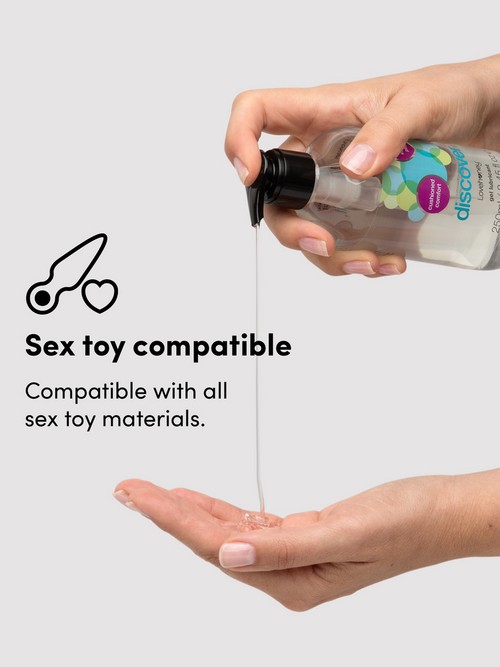 Before butt plug insertion, you'll want to reach for the lube. The anus doesn't create its own lubricant like a vulva does. Instead, you'll need to keep some close by for use before insertion and for removal.
You can purchase specific anal lubes, which are thicker in consistency than your average lubricant. You'll also need to consider what your butt plug is made of.
Silicone butt plugs require a water-based lube, like Discover Water-Based Anal Lubricant, which has the extra benefit of a pump dispenser for easy, clean use.
If you're using a glass or metal butt plug, you can use a silicone-based lube, which has the benefit of being longer lasting than its water-based counterpart. Try the pjur Back Door Relaxing Anal Glide Lubricant, which contains jojoba for a relaxing/numbing effect to make back door play even easier.
Now that you've got the lube sorted, make sure you're physically and emotionally prepared for what's next. If you're feeling overly stressed about the process, you'll find it harder to relax.
The same goes for if you aren't feeling aroused. Foreplay is still an important part of anal play. Try a sensual massage from your partner if you think you need a bit of help.
Once you're feeling sufficiently relaxed and turned on, apply some lube to you or your partner's fingers. Then use these lubricated fingers to begin stimulating and penetrating your anus.
Once you're comfortable with this, you can move up in size to your butt plug. Again, ensure both your anus and the plug are covered with a generous helping of lube.
Hold onto the flared end while inserting the tip into the sphincter. The wearer will need to concentrate on relaxing, and even then the sphincter can clench and release without our conscious knowledge.
Don't be disheartened if it takes a while to get the tip of the plug through, and try and stay relaxed as this is the key. It may then take even longer to insert the wider part of the butt plug through.
Once the entire plug has been inserted, the flared handle or base should sit outside the anus to aid with removal.
Once your butt plug is in, be prepared for a whole new realm of stimulation and some seriously enhanced climaxes.
And now that you know everything about why people use butt plugs, there's nothing left to do but try one for yourself.
Explore Lovehoney's Top Anal Toys