How Erotica Can Benefit Your Sex Life
Looking for a new and exciting way to spice up your sex life?! Erotica might be just the thing for you!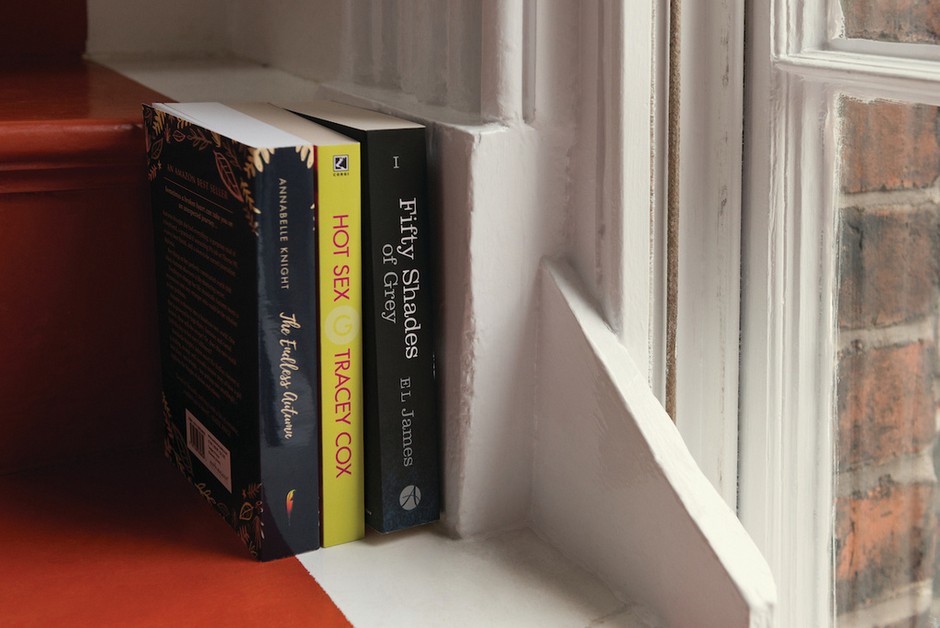 Books are one of life's greatest treasures. From leafing through paperbacks to swiping an e-reader or tuning into an audiobook, reading is the ultimate way to unlock a world full of fantasy and magic within your imagination!
Fact or fiction, books provide a wealth of knowledge and inspiration, and the same can be said about the wonderful genre of erotica! So if you've ever wondered whether erotica can help to enhance your sex life, we're happy to report that it absolutely can, and in plenty of ways too!
Shelve any thought of dreary tales, here are some of the ways these carefully crafted stories make for the perfect literary feast for your mind, body and soul.
Reignite your sex drive

Indulging in some erotica is a great way to get your juices flowing, creative or otherwise…
Seduce your mind with a few saucy scenarios and get cozy with the kinky characters so you can crack a fat without any pressure to perform.
Dipping into a bit of cheeky erotica from time to time can help to provide a boost to your libido that you can gently fan to full strength should the mood strike.
Relax and have better sex

If reading is something that floats your boat, then you'd know better than anyone that it's a phenomenal way to reduce stress and unwind! With so many book genres to choose from either online or in-store, reading is super accessible and the perfect escape from the realities of daily life.
So, sit back and relax with a kinky read and enjoy the boost to your sex life, whether that be solo or partnered!
Enjoy newfound sexual confidence

Open your mind to the seductive characters and steamy plots. After treating yourself to a provocative storyline or two, you'll start to become more in tune with your own sexual desires and fantasies.
The saucy, secret worlds that inhabit each line will slowly help to boost your confidence, while the steamy scenes can provide a little bit of inspo for your next romp.
Discover tantalising new role play ideas

Once you make it through the honeymoon phase, it can be easy to find yourself in a sexual rut, which can make it difficult to get excited about doing the same thing time and time again.
Erotica provides the perfect creative source for an array of new and exciting sensual dishes that are sure to suit even the most discerning of palates.
Discover new role play ideas, or explore the world of kink, including spanking and bondage.
Safely satisfy your fantasy cravings

Once you start to feel the fire in your loins once more and your mind is alight with new and fantastical fantasies, it can be tricky figuring out how to turn them into a reality.
First things first, consider whether playing out your fantasy would be healthy, appropriate and respectful. If it doesn't quite make the cut, there's absolutely no shame in enjoying it as a fantasy and nothing more!
Reveal the erotic author in you

Has reading some provocative prose got you in the mood to put pen to paper? Get those creative juices flowing and spill the beans over a few pages… You might just surprise yourself to the depth of the kink you uncover!
If you consider yourself a bit of a wordsmith, personalised erotica can also make for a fantastic and budget-friendly gift for your lucky lover!
Become inspired to try new sex toys

Erotica wouldn't be complete with a smattering of kinky toys and accessories to really spice it up!
If you're yet to take the plunge when it comes to sex toys or you're in need of a bit of inspo for your next shopping expedition, flicking through the pages of a steamy novel is a great place to start your next erotic adventure.
Sex toys aren't a replacement for your sex life, but they sure do help to compliment it so you and your squeeze can get the most out of it!
Maintain the intimacy long-distance

Keeping the spark alive can be difficult at the best of times, let alone when you're separated by distance.
Thankfully for you, erotica is the friend you didn't know you needed. Regularly perusing saucy stories is a great way to keep the flame of your libido burning, but reading it together with your boo when separated is an incredible way to create a sense of closeness.
For an extra kinky spin, try reading the naughtiest scenes to one another via FaceTime or a regular voice call.
Erotica has so much more to offer than just a temporary distraction for everyday life. If you're not already, it's well worth incorporating some erotica into your book rotation so you can enjoy the multitude of sensual benefits. Happy reading!