Is My Sexual Fantasy Normal?
There's nothing better than kicking back and letting your mind take you to places you can only dream of... So why do we constantly worry about whether or not our fantasies are normal?!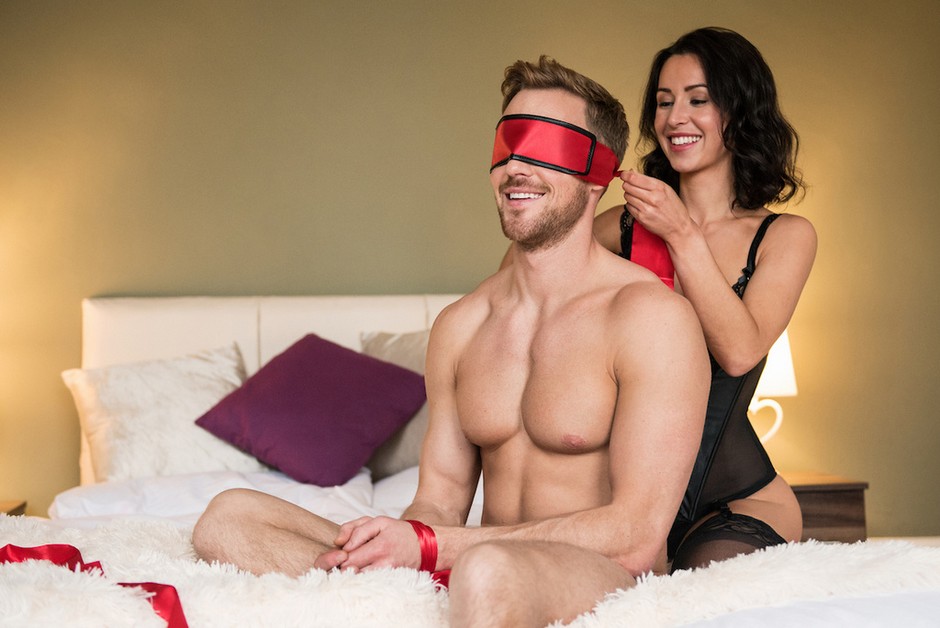 Picture this: You and your mate are at a bar grabbing a cheeky bev. One of you orders a schooner of beer, the other a margarita. Do either of you have slightly bizarre taste?! Absolutely not, everyone's entitled to their own taste. Plus, beer and margs are both delish!
Just like our choice in drinks, the things that get you frothin' in the bedroom vary hugely from person to person. After all, variety is the spice of life, and if we were all standing around the bar downing schooies life would be very boring.
The same goes for sexual fantasies. If everyone was into missionary and nothing else, dancing the mattress mambo wouldn't be half as exciting or invigorating as we know it to be.
There would be nothing new to try, we would never be pleasantly surprised by our kinky companions, and worst of all, there would be nothing about our own sexualities to discover and explore.
So if you're afraid to let the cat out of the bag when it comes to your kinks and fantasies, we're here to put your mind at ease and let the puss run loose.
What is a sexual fantasy?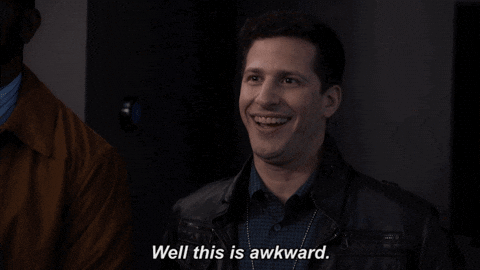 Simply put, a sexual fantasy is a mental image that gets you feeling a little hot under the collar.
Over the years, our understanding of sexual fantasies has evolved. As recently as 1973, famed American psychologist Dr Alan Fromme was telling the public that 'women don't have sexual fantasies'. How wrong was he! Thankfully, times have changed in just a few short years and women's sexuality is now accepted as a normal part of life, as are their fantasies.
The funny thing for Dr Al is that he just so happened to make this grand announcement in the same month that Nancy Friday published her seminal work titled 'My Secret Garden', a glorious collection of sexual fantasies recounted to her by everyday women… Did someone say awkward?!
We now know that pretty much everyone has sexual fantasies and no two are the same.
While some fantasies are common, like shagging a celeb, having a threesome, or dabbling in bumfunnery, others are a little more off-kilter, but that doesn't make them any less valid. It's pretty normal to wonder whether or not your fantasies are normal, but we're here to tell you that there's nothing to be ashamed of!
What is a 'normal' fantasy?
We hate to break it to you, but there's no such thing as normal. The very act of worrying that your fantasies aren't normal by default implies that you believe others to be normal.
Oftentimes, people believe some fantasies to be more normal than others because they've been positively portrayed in the media, tv, or films. Or perhaps you've been kink shamed by a prude in the past, which has led you to become more reserved when it comes to sharing your kinky thoughts.
'Paraphilia' is the term used to describe getting the horn from atypical fantasies, situations, or behaviours. The only issue is that no one has been able to distinguish between what makes for an unusual fantasy as compared to paraphilia. Sadly, homosexuality was considered paraphilia for a number of years, but it is now accepted as a normal part of everyday life!
According to a 2014 study on sexual fantasies titled 'What Exactly is an Unusual Sexual Fantasy?': "Care should be taken before labeling a sexual fantasy unusual, let alone deviant. It is suggested that the focus should be on the effect of the sexual fantasy rather than its content".
In other words, just because we crack a fat from a certain scenario doesn't necessarily mean we intend to carry it out in real life.
How to bring your fantasies to life
Exploring sexual fantasies in your mind is a super healthy and completely normal part of life. And while it's easy to keep things underwraps, vocalising your desires is a whole other kettle of fish!
When sharing your fantasies, it can be best to start small and slowly work your way up to the full shebang. If you've got a significant other, get them involved and share the experience together.
Introducing kinky toys to your routine is a great place to start to explore your fantasies. If you've always dreamed of getting freaky in a threesome, using realistic sex toys is an excellent alternative to introducing a fully fledged human into the bedroom. Or if you've always dreamed of getting pegged, start off with some anal beads or a beginners butt plug before moving your way up to a full-sized schlong.
What to do if you feel concerned
If your sexual fantasy is still getting you down, there's a number of different avenues you can pursue for support:
Jump on the Lovehoney website and peruse our huge array of kinky toys and sexy costumes. When embarking on turning your fantasy into a reality, it's best to take a paddle in the shallow end before taking the plunge and immersing yourself fully. If you've always dreamed of getting pegged but have never dabbled with backdoor action, then starting off easy with a beginner's butt plug is the perfect starting place rather than going straight for the 8-inch dildo.

The Internet is the perfect place to find like-minded people - you might be surprised at just how common your fantasy actually is! The Lovehoney Forum, in particular, is a great place to share your fantasies anonymously without fear of judgement.

Why not take the plunge and chat to your beloved about your fantasies? You might be surprised at just how understanding they really are! Plus, sharing your own fantasies is a great way to encourage them to share their own. And you never know, maybe if you scratch their back they might just return the favour and scratch yours…

If you're still feeling distressed or uncomfortable by your thoughts and fantasies, then it might be worth sharing your concerns with a trained professional in the form of counselling or therapy.
Every day we're encouraged to be ourselves and not conform to societal standards, so why should you have to stick to regular programming in the bedroom? Start sharing your fantasies - you never know where they may lead you!