Best Sex Positions for Using a Vibrator
Not all vibes were created equal, which is why we've put together a few of our favourite possies and the toys help to tickle your bits best. Vibrator sex has never felt so good!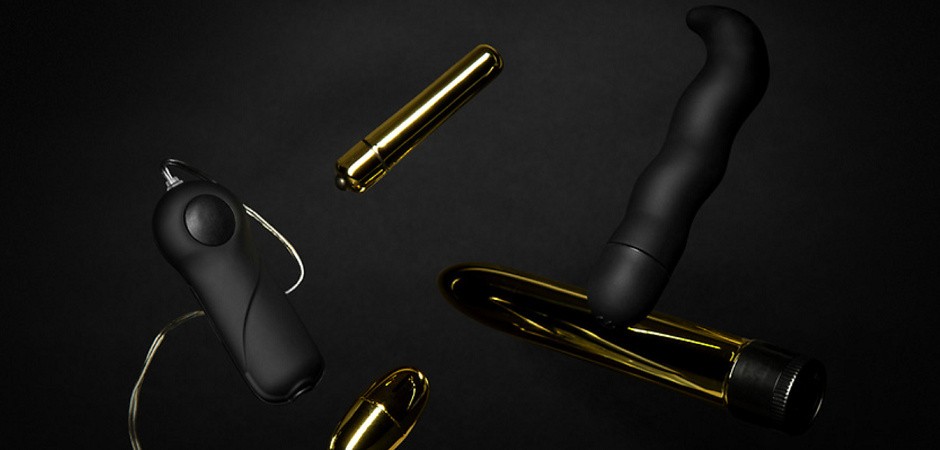 Sure, sex is fun, but have you ever combined the horizontal tango with one of your fave vibes? Take bumping beautifuls to a whole new (and naughty!) level with the help of your trusty vibrator, massager, or stimulator.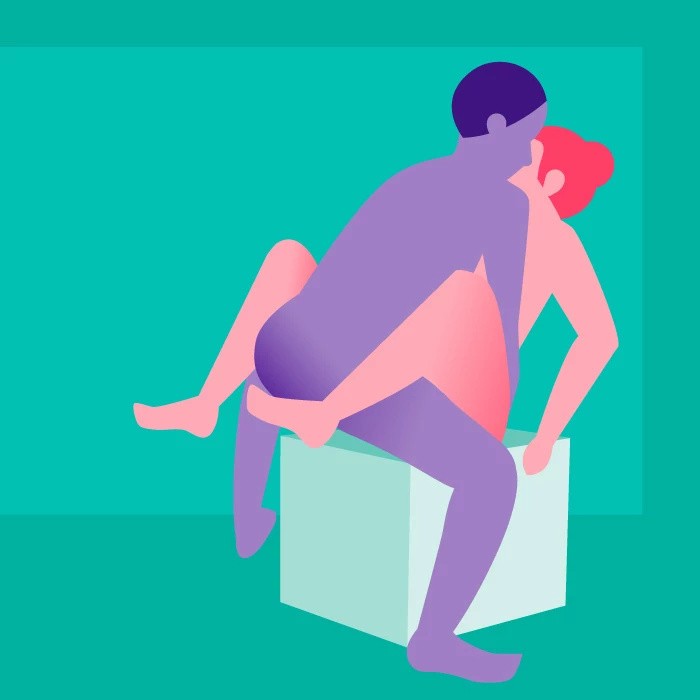 Hot Squat
Get a perky peach and an explosive climax at the same time with the hot squat!
To hop on the good foot and do the bad thing, the receiving partner sits on a chair and reclines their body backwards with their legs spread apart. Be sure to get a good grip on the side of the seat whilst doing so or risk losing your balance while in the heat of the moment!
The giving partner straddles the chair in a squat position between their partner's thighs. From here, the receiving partner can wrap their legs around the top of their partner's booty to help draw them in closer for deeper penetration.
The angle and depth of penetration you're able to achieve with this position makes it ideal for hitting all of those internal hot spots.
Turn the heat up a notch and opt for a hands-free toy to make using a vibrator during sex simple, so you can focus on the good stuff. A remote-controlled couple's vibe is just what the doctor ordered in this case, with this baby specially designed to be used while you hit it:
We-Vibe X Lovehoney Remote Control Clitoral and G-Spot Vibrator
We-Vibe X Lovehoney Limited Edition Remote Control Couple's Vibrator
Never failing to turn up the turn-on, the pleasure experts at Lovehoney have collaborated with the world-renowned We-Vibe and created an exclusive remote control couple's vibrator designed to bring you incredible shared sensations. You're welcome.
What customers say: "Delighted with this product, does exactly what it sais on the tin".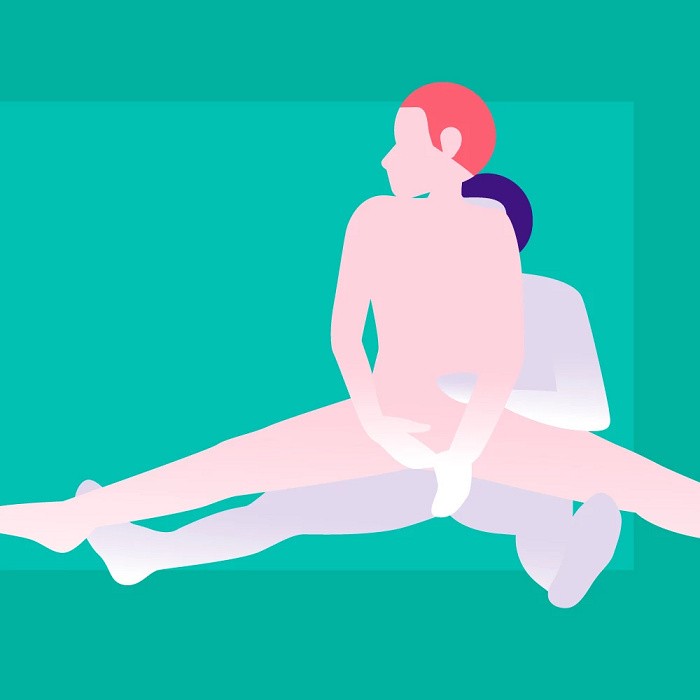 Airplane
Even if you aren't jet setting around the world every week, you can still join the mile high club from the comfort of your own home! Whether this position is used for vaginal sex or a bit of backdoor action, the airplane is perf for deep penetration and leaves you hands free to explore the best vibrator positions.
To strap yourselves in for takeoff, the giving partner sits on the floor with their legs spread wide open. With their back to the giving partner, the receiving partner sits on top of the giving partner also spreading their legs wide apart. The two wide pairs of legs should loosely resemble airplane wings if you catch our drift...
This position leaves plenty of room for more sizable toys, so if a bit of clitoral stimulation is your jam during penetration, why not go to town on yourself with a humdinger of a magic wand?
Doxy Extra Powerful Massage Wand Vibrator
Doxy Extra Powerful Wand Massager
30% more powerful than the Hitachi wand with a selection of exciting speeds and pulsations, the Doxy Massage Wand expertly stimulates and massages you and your partner to new orgasmic heights. Designed and manufactured in the UK. Mains powered.
What customers say: "All I can say is wow this thing sent her into orbit I've never seen her have such a big orgasm or squirt so much".
If you've opted for a side of bumfunnery with this soaring position, then perhaps you'd prefer to double-park yourself with a more traditional rabbit vibe instead?
Fifty Shades of Grey Greedy Girl G-Spot Rabbit Vibrator
Fifty Shades of Grey Greedy Girl G-Spot Rabbit Vibrator
Tailor-made orgasms are on hand with Greedy Girl, a G-spot rabbit vibrator that combines silky silicone with 36 possible vibration mode combinations. USB rechargeable, waterproof and travel-friendly with 2 powerful motors and 15 speeds and patterns.
What customers say: "Best one I've used so far. No regrets for this purchase".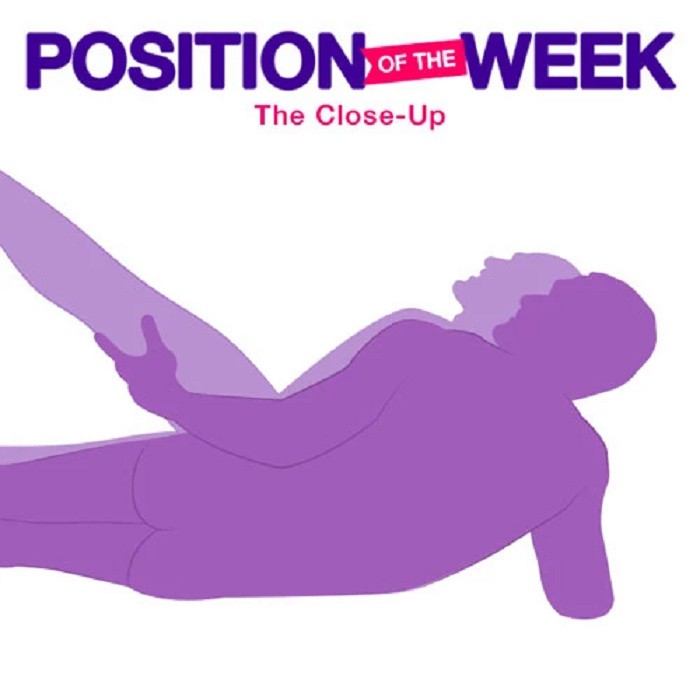 The Close-Up
As the saying goes, "Spooning leads to forking", and we ain't mad about it! Start off with a good old-fashioned cuddle sesh and end it with hitting a home run with the close-up.
To get started, both partners lay on their sides in a spooning position. The receiving partner raises their top leg slightly, while the giving partner penetrates them from behind. The higher the receiving partner's leg is raised, the deeper the penetration. The raised leg also makes for a great anchor to hold onto and aid with harder, faster thrusting!
This position is ideal for using a vibrator during sex as it allows for plenty of access to that sweet lil lady bean - not to mention your other hot spots! Try a clitoral vibe to get your hooded lady humming:
Womanizer X Lovehoney Pro40 Rechargeable Clitoral Stimulator
Womanizer X Lovehoney Pro40 Rechargeable Clitoral Stimulator
$127.46
$169.95
You save:
$42.49 (25%)
As featured in The Sun, this exclusive collaboration between the pleasure experts at Lovehoney and Womanizer combines deliciously gentle suction with pulsations to lavish your sensitive clitoral nerve endings with a featherlight contactless caress.
What customers say: "Trembly legs and a wonderful feeling of bliss, heaven".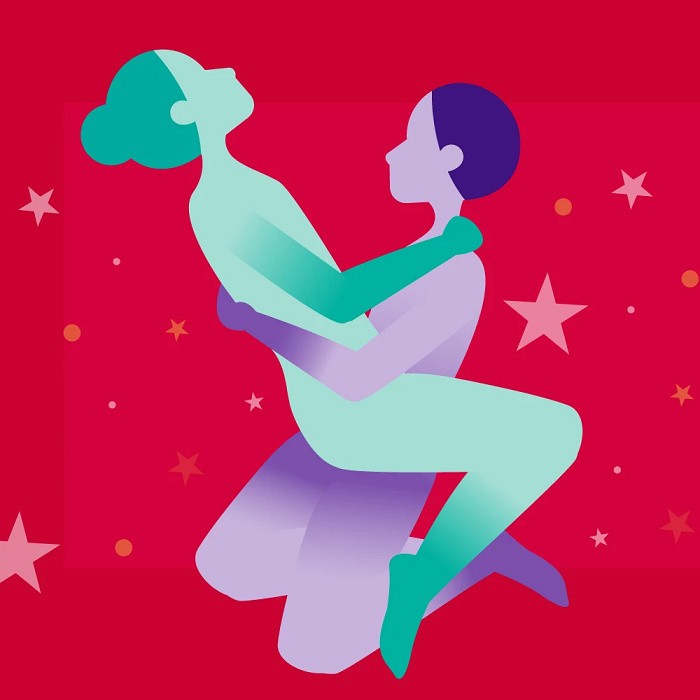 Wild Thing
Get freaky deaky with wild thing. The leverage this position creates allows for deep penetration and ultimate control, hitting those delicious internal sweet zones like the G-spot, P-spot, or A-spot depending on whether you go for the front or back bottom.
To get wild, the giving partner kneels down and lifts their hips up while leaning back slightly. The aim is to create as much leverage with the hips as possible. The receiving partner straddles the giving partner, wrapping their legs around their waist and drawing them in for a tight embrace with their arms around the giving partner's shoulders. From here, the giving partner should be able to thrust deeply into the receiving partner by rocking back and forth on their knees.
Spice this cheeky possie up a little with a toy you can both enjoy! A vibrating cock ring adds a little extra spark for both parties. Whether it's girl on boy, or boy on boy, a vibrating dong ring will help stimulate the clit or perineum and have you both frothin':
Lovehoney Bed Ringer Rechargeable Double Cock Ring
Lovehoney Bed Ringer Rechargeable Double Cock Ring
A real Bed Ringer for love, this vibrating toy is here to bring you round-the-cock thrills. With a pair of rings to stretch around your schlong and balls and a stimulation pad bursting with teasing nubs, enhanced pleasure is a touch of a button away.
What customers say: "100% our new favorite friend".