Position of the Week: Wild Thing
Oh go on. You know you want to. Treat yourself to the ride of your sex life that targets all of your internal hot spots with deft prowess, and creates a wonderful embrace of intense intimacy between you and your partner.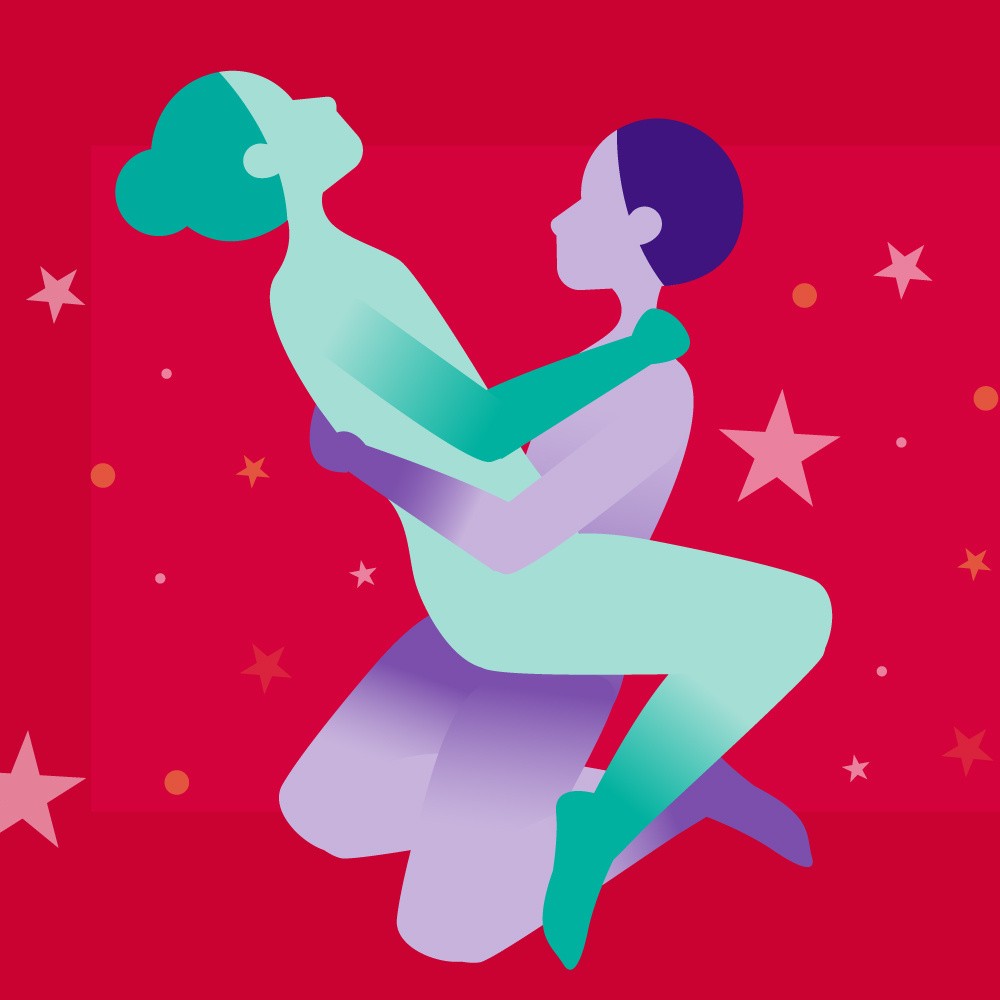 How?
The giving partner raises up on their knees and leans back slightly. The receiving partner straddles the kneeling partner, wrapping their legs around their waist and their arms around their shoulders for a tight embrace. The kneeling partner can pull their partner in tight by hugging their arms around their waist.
Why?
The position and angle of the giving partner's hips gives them fantastic leverage to thrust and aim for the A-spot, G-spot or P-spot, depending on whether you indulge in the position for vaginal or anal sex. Pleasure is only intensified by the closeness of the bodies and direct eye contact that the position enables.
Try
A couple's vibrator is the perfect way to enhance the all-encompassing closeness of Wild Thing – especially one which can be worn so you can share the powerful vibrations.
Make it even better
As the kneeling partner plays a very active role in the position by supporting the weight of the receiving partner, a little helping hand in the form of a position enhancer could take the strain off and give more longevity to the position. The DOMINIX Deluxe Large Inflatable Wedge, Handcuff and Blindfold Set gives you that support, plus the opportunity to dip your toes into a little light bondage play.
Not the position for you?
We're working to make sure that everyone is represented on our website, regardless of who you love, so we'll be using a variety of gender depictions in our Position of the Week posts. This will include straight, gay, lesbian, and gender neutral couples, but all positions will have details in the description of how to make them work for your own relationship dynamic.