7 Challenging Sex Positions to Test Your Athleticism
State of Origin is here and we know watching your favourite team win is as thrilling for some as making it to the gland finale in the bedroom. You might not be on the field playing but it doesn't mean you can't put in the hard yards at home.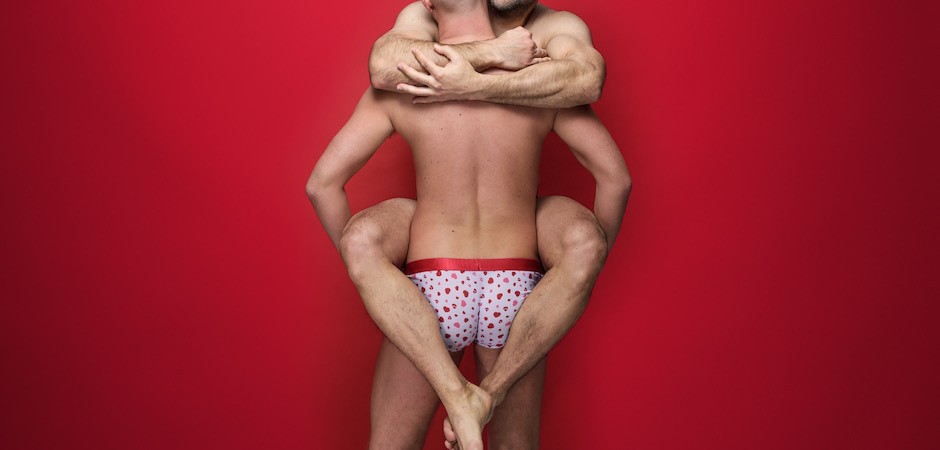 Nailing a challenging sex position can be even more rewarding than a win for your team so we've brought together a few of our favourites for you try. Get your warm up in pre-game, keep the heart pumping during halftime and then bring it home postgame to really feel the adrenaline rush.
We don't take sides at Lovehoney so feel free to test out your athleticism on any or all of these positions and have fun regardless of which team you root for.
Givers, you'll be glad you've been getting your squats in at the gym for The Love Chair.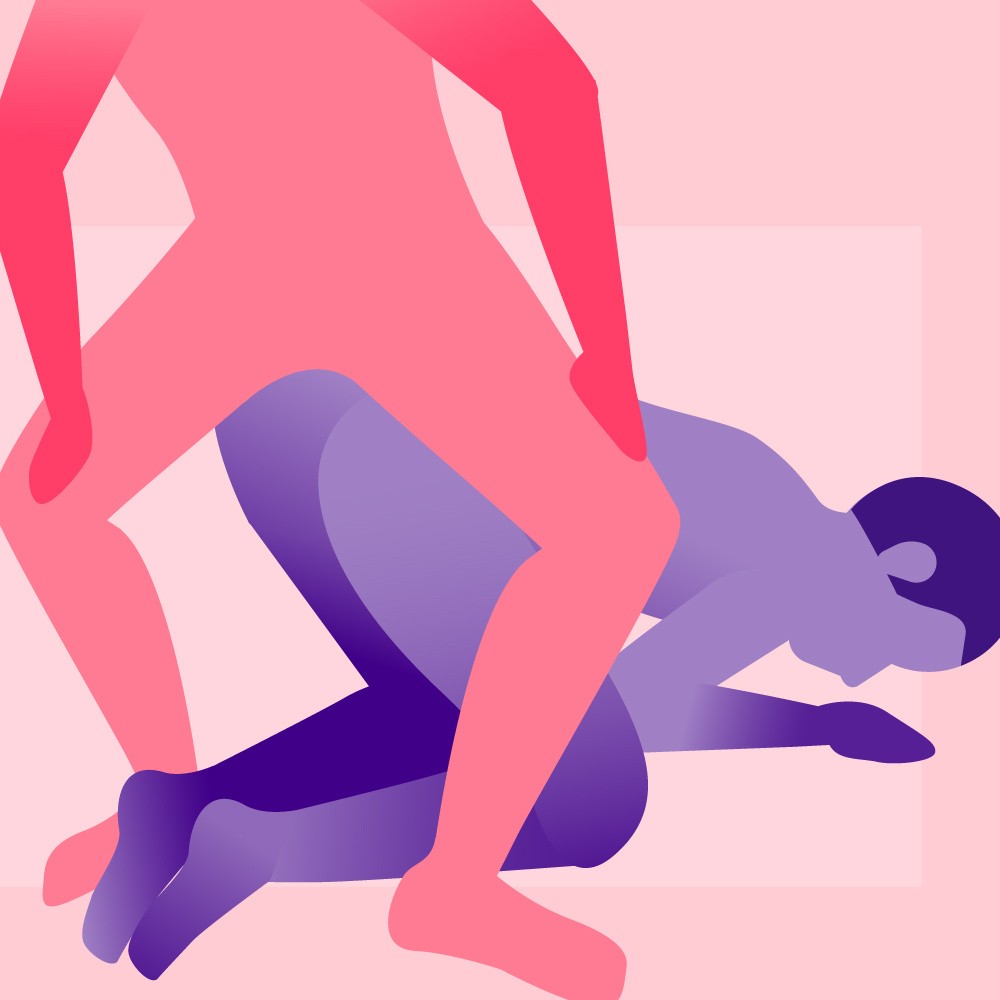 Sitting gets taken up a notch here as the receiving partner kneels and bends forward to support their body with their elbows. Facing in the opposite direction, the giving partner squats down on top of the receiving partner, placing their hands on their own thighs to keep them balanced.
From there, the giving partner will penetrate using an up-and-down motion. Take it slow and feel the leg burn as you experiment with the best angles to achieve that sweet, sweet G-spot or P-spot stimulation.
While the giver does their thing on top, the receiver can free up a hand and get some easy-to-use toys involved. For vulva-owners, you can't go wrong with a petite clitoral stimulator like the Womanizer Liberty by Lily Allen and for penis-owners, the Lovehoney Ignite Mini Male Vibrator can lead to explosive results.
Definitely not the rest day brekkie you might be used to.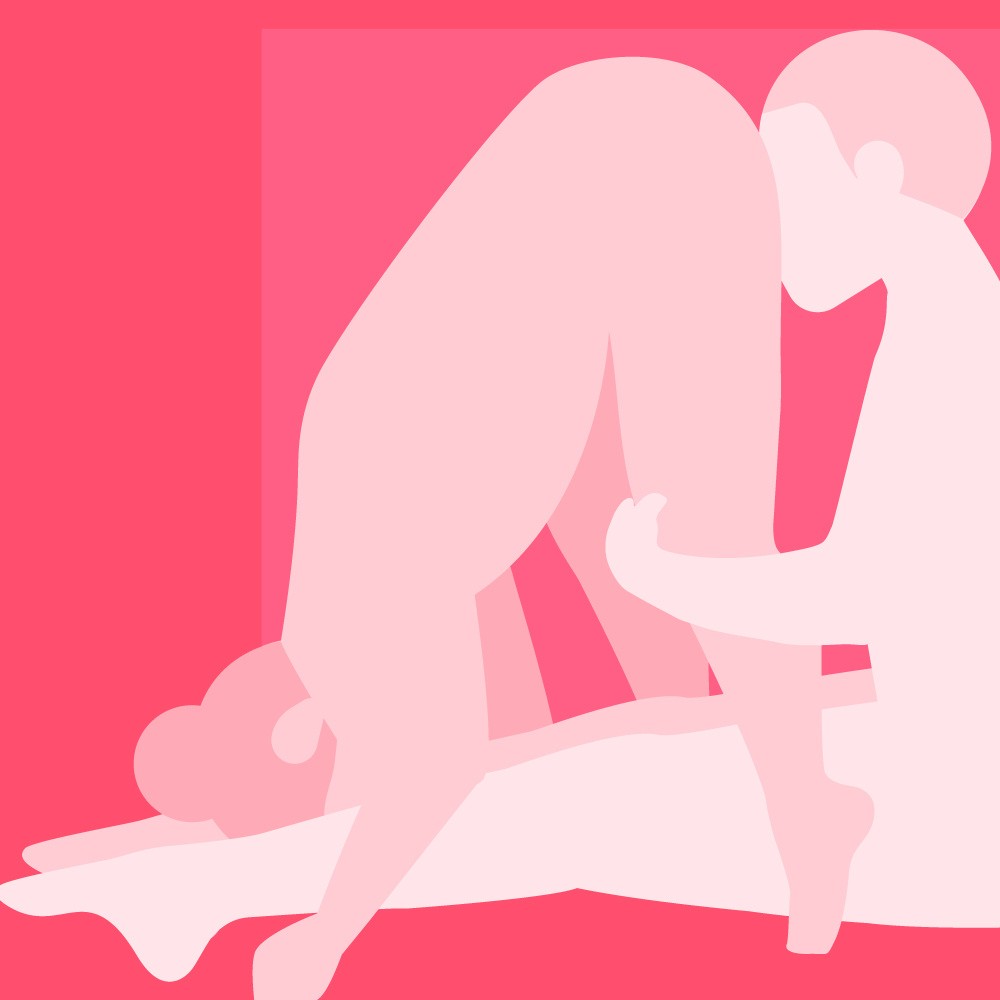 To get into position, the giver sits on a flat surface while the receiver stands with their feet either side of the giving partner's thighs. They then fold over and place their hands on either side of the giver's ankles.
Part downward dog, part handstand, this position opens up the receiver to some seriously juicy cunnilingus or anal play. While the giver holds on to their partner's thighs for support and to get full tongue access, they can also free up a hand to get busy on themselves with a bullet vibrator or a blow job stroker.
The giver can't always be doing the hard work and Yogi makes sure the receiver gets their workout (and stretch) in too.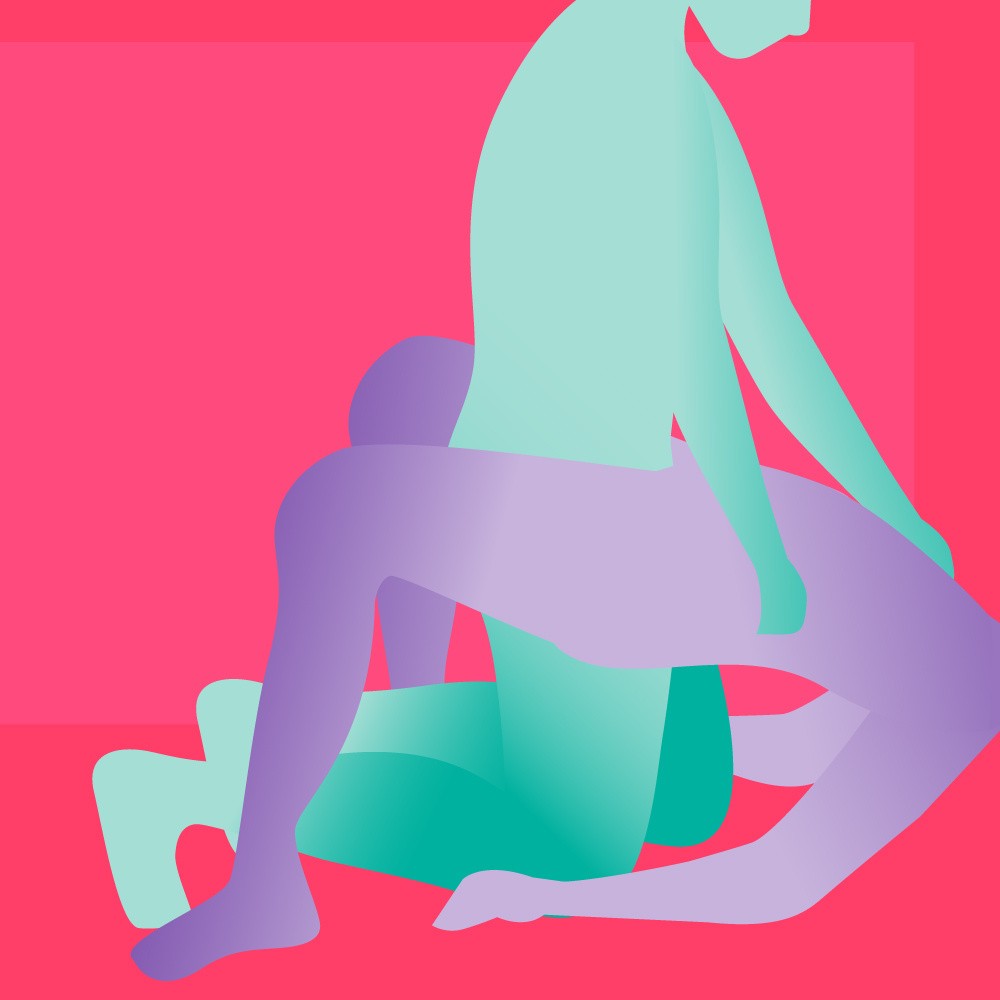 The receiving partner lies on their back with their knees bent and feet hip-width apart (or wider so the giving partner can kneel between them). The giving partner kneels between the receiver's knees and helps them raise their hips up so they are in line with their own groin.
As any good yoga teacher will tell you, be careful with your back on this one if you are receiving. If you feel any pain or discomfort in your back, stop and try something different.
The tension of this pose — which comes from holding your hips up — as well as the deep penetration from the angle becomes even more deliciously orgasmic when you add in a vibrating cock ring or vibrating strap-on.
A challenging exploration that's well worth the sweat.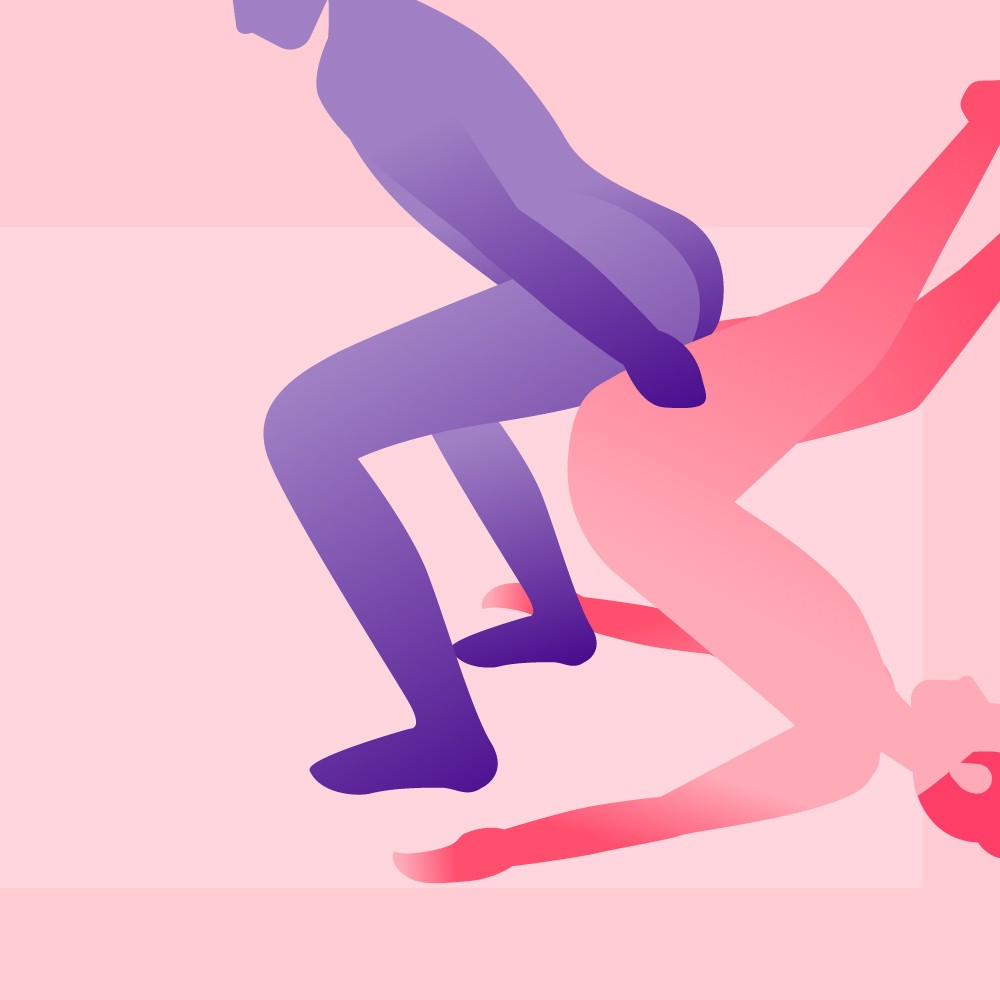 To take a deep dive into the depths where the G-spot, A-spot or P-spot lie, the partners start by facing away from each other. The receiving partner lies with their back on the floor and lifts their rear and legs in the air until they are supporting themselves with shoulders and arms only.
The giving partner then straddles the receiving partner in a squat-like position, facing away from them and holding onto their buttocks for extra balance and help with each thrust. We recommend trying a few different angles, speeds and motions for this sexercise until you feel comfortable to really hit those juicy spots.
Where would an athlete be without their training equipment? Add a sex wedge under the receiver to give them a bit of extra support when they need it.
The Space Hopper may not be the hardest of positions, but since it's rugby season, we couldn't resist the temptation to include it — you only have to look at it to see why.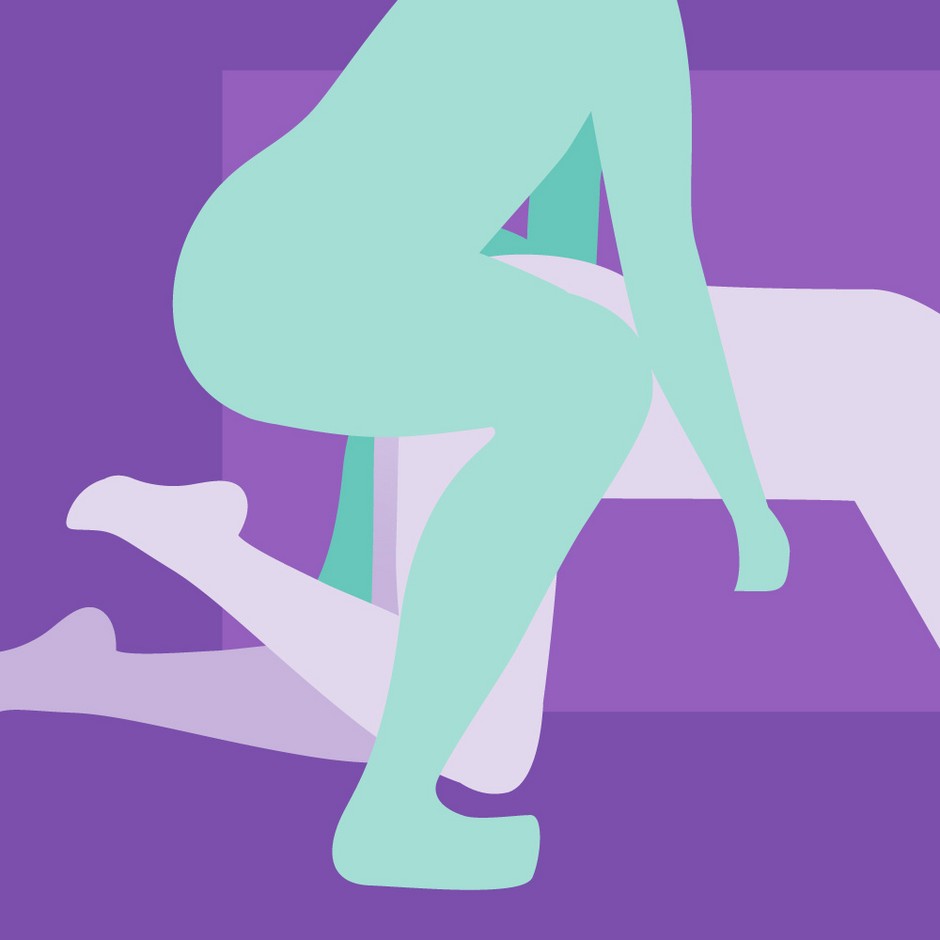 Hop to it by having the receiving partner stand on all fours, leaning on their elbows and knees, with their legs slightly spread. The giving partner crouches above the receiver so their feet are next to their knees, and places their hands either side on the floor to help keep their balance.
The giving partner takes full control of the moon landing with this one and they can make this space ride extra special by using a hand to roam those epic erogenous zones with a finger vibrator. It would be a shame to not make use of the space in the giver's backdoor as well. Try this vibrating butt plug out for size for some sumptuous internal stimulation.
Give your peach a proper workout and actually have fun doing it.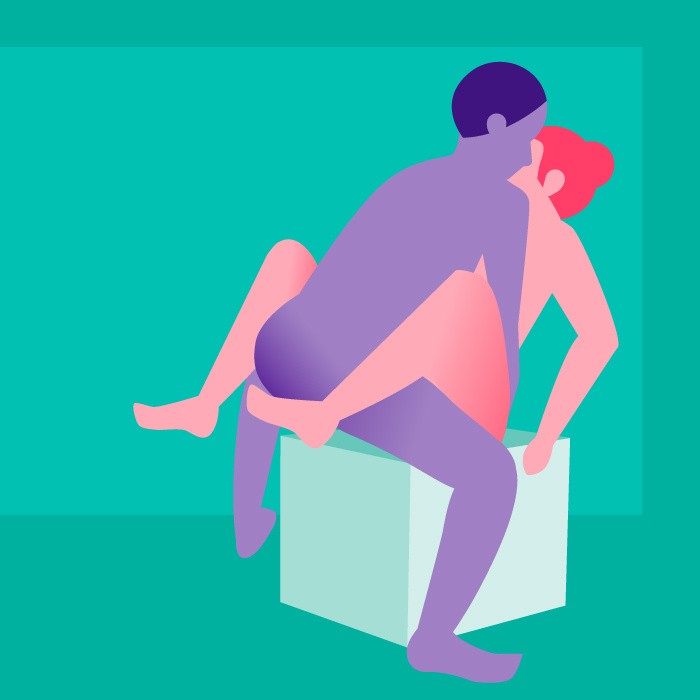 The receiving partner sits in a chair (without armrests is best), their hands holding onto its edges. They then recline their body back slightly and spread their legs apart.
The giving partner squats in between the receiving partner's thighs and places the palms of their hands on the edge of the chair, next to their partner's hands. The penetrating partner's legs should be spread so far apart that the seat is completely between them.
There's no room for half-assed squats in this position and the receiver can wrap their legs around their partner's back to bring them in closer and deeper. For those who are BDSM-inclined, enhance the experience by having the receiver wear a spreader bar for increased domination.
Now, we promised you a challenge and we'll be damned if we don't deliver. Well, here you have it, sporty spices — saddle up.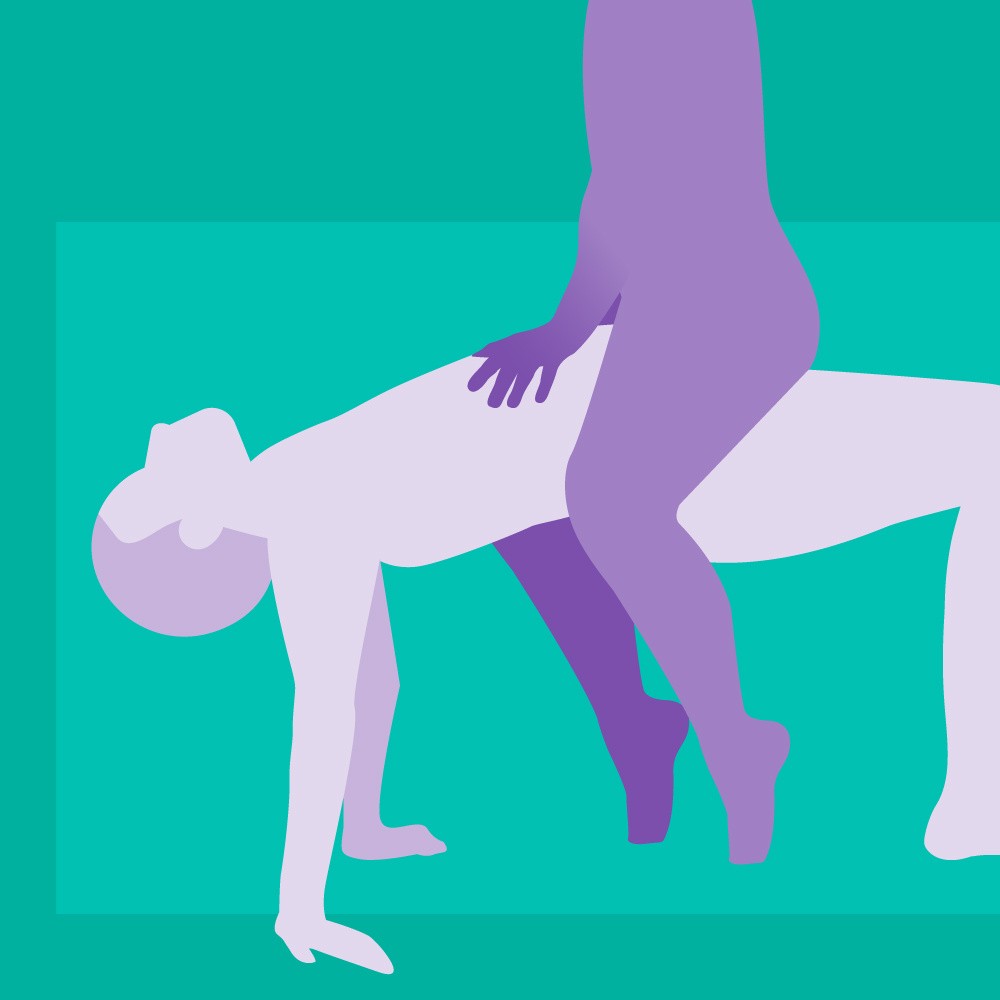 This classic cowgirl position is elevated to new heights (literally) as the giving partner gets into a bridge-like position and when they are ready, they then allow the receiving partner to straddle them. The receiver should try and stay on at least their tiptoes to lighten the load on the giver and to let them play around with which motions feel fantastic.
It's no easy feat to pull this one off for either partner but it's well worth it, especially when you add an extra bit of sex toy zing to the equation. If the giver has a P-spot, hand over the remote for a prostate massager to the receiver and let them take full control of the giver's front and backdoor pleasure.
Want your top half to get some love while your body's getting a workout? Nipple suckers are a surefire way of spicing things up for a full-body experience.