Position of the Week: The Deep Dive
Go deep, and then some, with The Deep Dive sex position. Created for those who are looking for a challenge in the bedroom, it requires stamina, flexibility and an insatiable appetite for big-time satisfaction.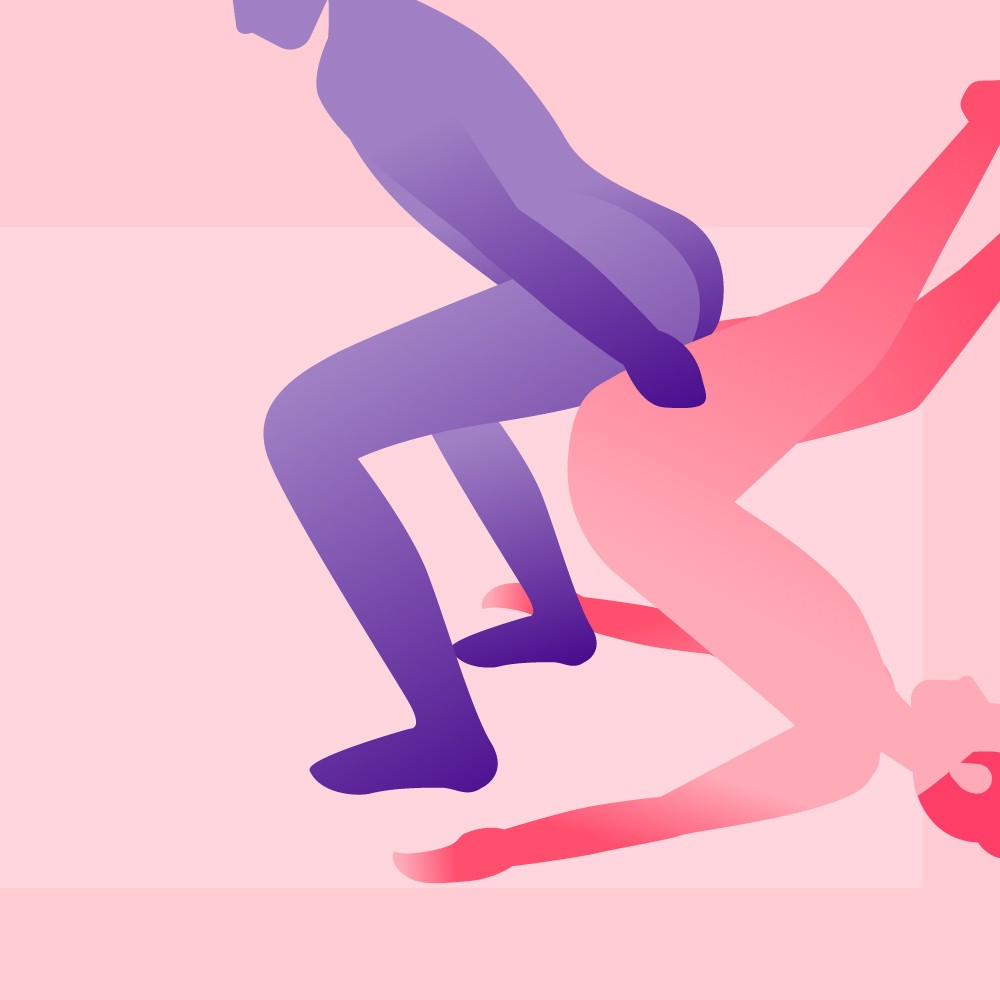 How?
A 180-degree twist on what's commonly known as the Pile Driver position, The Deep Dive requires the giving partner to face away from the receiving partner. The receiving partner lies with their back on the floor and lifts their rear and legs in the air until they are supporting themselves with their shoulders only (they can use their arms to help prop them up for extra support).
The giving partner should then straddle the receiving partner in a squat-like position, facing away from them and holding onto their buttocks for extra balance and help with each thrust.
Why?
The Deep Dive goes the extra mile when it comes to, well, going in deep, thanks to the angle of penetration. Hard to achieve and maintain but absolutely worth the challenge, it may not be the most intimate of positions, but it'll get you both a lot of kudos on your deep G, A or P-spot diving expeditions.
Try
With the receiving partner's cheeks in the perfect position for a light spanking, the giving partner can turn this up a notch with a spanker or tickler to heighten sensation and add a little extra kink. If you're up for another challenge,
The Deep Dive also opens up the option of two-way penetration – it'll just require a little maneuvering to achieve angles that will enable both partners to penetrate one another, whether vaginally or anally, and with or without a strap-on.
Make it even better
To make the position a little less physically taxing on the receiving partner, they may want to consider lying with their back against a sofa or bed or reaching for a sex position enhancer for extra support.
Not the position for you?
We're working to make sure that everyone is represented on our website, regardless of who you love, so we'll be using a variety of gender depictions in our Position of the Week posts. This will include straight, gay, lesbian, and gender neutral couples, but all positions will have details in the description of how to make them work for your own relationship dynamic.