Kinks Laid Bare: Feet
If you're curious as to what is a foot fetish, and wonder why people have foot fetishes, read on to discover more.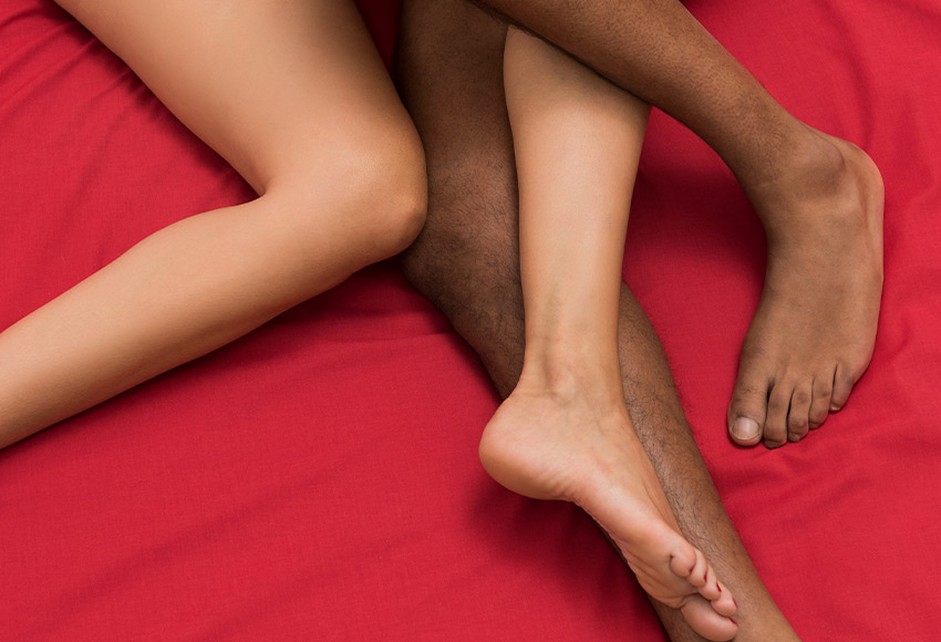 What is a foot fetish? And why do people have foot fetishes?
We all recognise that the foot fetish has been the butt of many jokes in society, media, film and TV. Who can forget the Royal scandal when Fergie was photographed having her toes sucked by a lover just months after she separated from randy Prince Andy?
But in fact this kind of kink-shaming is both negative and unwarranted. Having a fetish for feet and for foot play is extremely common and is perhaps one of the most widespread fetishes.
Britney Spears, Idris Elba, Jay Leno, Elvis and Quentin Tarantino are but five of the many celebrities who've admitted their foot kink. Tarantino's movies often feature a female foot scene. Watch Pulp Fiction, Kill Bill and Death Proof to see his fetish on display.
And if you're ready to explore more fetishes, check out all our products, ideas and advice on bondage.
What is a foot fetish?
Foot fetishists likes many different activities to do with feet, including:
Treatments that Pamper the Feet
massaging
washing
painting toenails
giving a total pedicure.
The sexual benefits here are all about caring for and treasuring the feet. You can also enjoy more literally sexy and sensual activities, including:
Sensory Interaction with Feet
kissing the feet
smelling the feet
sucking toes
tickling
feet stimulating erogenous zones - foot jobs are a prime example, where you your use your feet instead of your hands to satisfy your beloved.
Why do people have a foot fetish?

The short answer is: no one really knows for sure.
But we can take some educated guesses. Because feet are normally covered up with socks and shoes, seeing bare feet has a voyeuristic and titillating quality for some.
Also, we're told that feet are inherently dirty - think of public showers and the fear of contracting a skin rash. A feeling of disgust makes sexual contact with feet somewhat taboo, and that emotion makes it more exciting for some fetishists.
Sexperts say the love of feet can come from a desire to be more submissive. You may be kneeling before your better half, or laying down by their feet to worship, kiss and caress your lover's feet. This act of subservience can be very arousing for subs.
If you had a sexual experience with feet in your impressionable early years, that may have left a lasting erotic association. Or maybe a new kinky flame introduced you to foot play and you discovered how much you liked it.
There are many reasons why people have a foot fetish.
How to explore your fetish

Want to try out the world of foot fetishism? Ready to dip your toe in the water, so to speak?
Foot massage
A great place to start is to give your beloved a luxurious foot massage. Everyone loves to feel pampered, especially when they've had a long and stressful day on their feet.
You can begin by bathing their feet. Add a few drops of pheromone infused bubble bath into the warm water to nudge the loving mood in the right direction.
Even a long soak by itself feels great, but you can add to that with ministrations of loving touch, cool drinks or soothing music.
Dry their tootsies off with a fluffy, warm towel and segue into a heavenly foot rub. This is far easier with some massage oil.
Your flame should be chillaxed by now, so ask if you can move from massaging to kissing your partner's feet, or perhaps sucking gently on their toes.
Enjoy.
Feather tickler
Just say you or yours aren't up to full-on feet worship. You can still keep things flirty and fun. Try a feather tickler on the soles of their feet - that will maintain a light mood, some laughs and cheeky fun as you explore a tickle fetish together.
Foot fetish toys and foot fetish sex toys
The good thing about having a foot fetish is that it doesn't cost an arm or a leg. The pure beauty of a naked foot may be all you desire.
Perhaps you adore red nail polish on toes - go for it.
But others love the things that feet go in - we're talking shoes of all kinds. You may love your beloved in sexy high heels, Dr Martins or Blundstones - the choice is yours.
Fancy a bit of light whipping?
The Scandal 3 Foot Faux Leather Whip is ideal for some light bondage play on the feet.
Or start at the garter and work your way down to the feet with a sexy pair of stockings on your boo. Plenty of folk have the stocking fetish, too, so it's all good.
If vibration is your thing, the Mantric Rechargeable Wand Vibrator can deliver sensational vibes to the soul of your beau.
It could be easier if you tie up your bonk buddy's legs with some Bondage Boutique Soft Bondage Rope first.
The world of foot fetish toys is out there - dive in.
Wrap-up on feet
If you have a foot fetish you're not alone. Foot fetishism is one of the most common fetishes on the planet. It's totally normal and safe as long as you or others don't get hurt.
We say, embrace your sexual happiness and explore the pleasure that awaits you in the wonderful world of foot fetishes.