10 Rabbit Vibrator Tips and Tricks You Need To Know
Rabbit vibrators are iconic for a reason. Their unique offering of a blended orgasm will keep you bounding back for more after you've mastered this toy.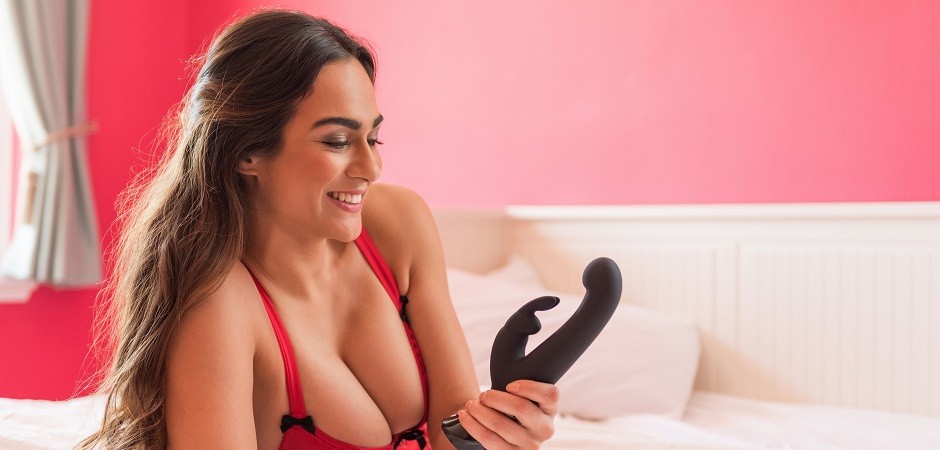 So you're the proud owner of a rabbit vibrator, and we bet you can't wait to bounce around the bedroom with your brand new bunny.
And why wouldn't you? They offer deliciously explosive blended orgasms thanks to their iconic ears and satisfying shafts.
But do you know how to make the most of your scintillating new toys?
Keep reading for the hottest tips and tricks to enjoy your rabbit.
1. Start Slow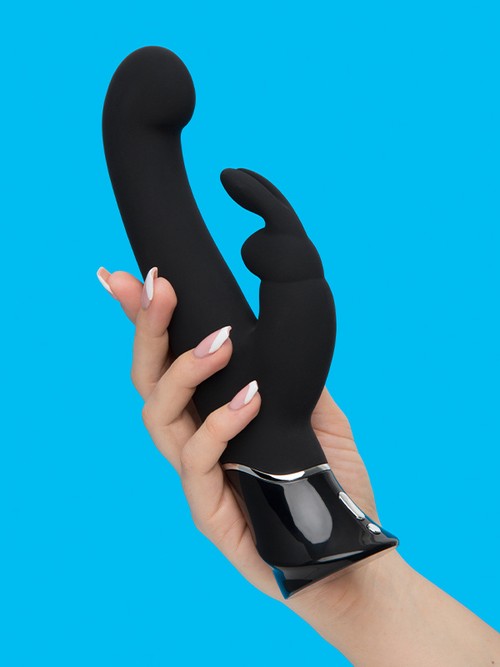 Before jumping into bed with your rabbit, spend some time getting familiar with each other.
If you've read our beginner's guide to rabbit vibrators, then you'll know that rabbit vibrators usually have two motors. One operates the vibrations in the "ears", and one operates the movement of the shaft.
Each of these motors offers an array of different settings, so have a play before you get down and dirty to get to know each of the different settings and vibration levels.
Once you're well acquainted, we recommend starting slow. While it may be tempting to quickly work your way through the levels when using your rabbit, don't forget what we learned from the tortoise, slow and steady wins the race.
By using less intense settings on your rabbit vibrator, you experience a slow build. This increases anticipation and keeps your body tuned in to even the lightest sensations.
If you leave the most powerful settings for when you're closer to climax, it'll feel even more intense.
How to use a rabbit vibrator for the best results will differ from person to person, but spend some time taking it slow to warm yourself up to your new toy.
2. Use It on Other Areas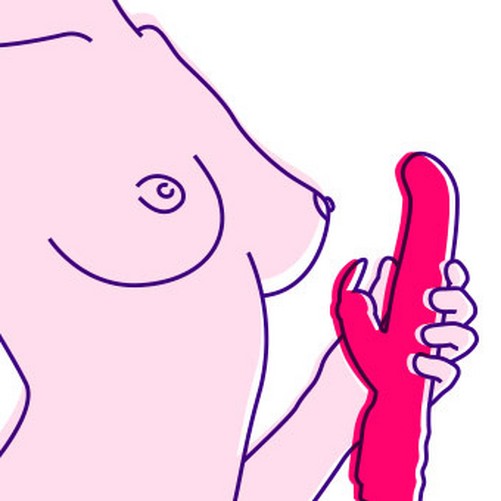 Forgetting to stimulate the less obvious erogenous zones on the body is considered a cardinal sin in the Lovehoney bible.
Don't let the shaft on this toy give you tunnel vision: both you and your partner/s will enjoy the sensations of the vibrating ears across other regions of your body. Think neck, nipples, thighs and any other spot that gets you in the mood.
Whatever tickles your fancy during foreplay, the rabbit vibrator can help enhance the experience.
3. Try Different Positions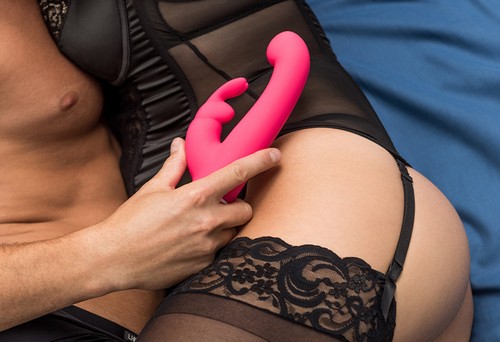 The beauty of the rabbit vibrator is that it offers blended orgasms, which occur when both your G-spot and clit are stimulated.
How to use a rabbit toy to achieve a blended orgasm will differ from person to person, as all our bodies are a little different. Don't be disheartened if you don't reach the holy grail blended orgasm first go - you may just need to try different positions.
Ensuring your bunny is hitting just the right place, try changing the angle of the shaft or repositioning yourself completely.
The G-spot is positioned about 5-8 centimetres up on the vaginal front wall (the bellybutton side). It's absolutely jam packed with nerve endings, which is what makes G-spot orgasms so intense.
Instead of inserting the shaft the entire way in, try positioning it so the moving part of the shaft sits just upwards from the vulva opening, giving your G-spot plenty of attention.
By combining this position with the bunny ears vibrating on your clit, you'll be experiencing a mind-bowing blended orgasm in no time.
4. The Wetter the Better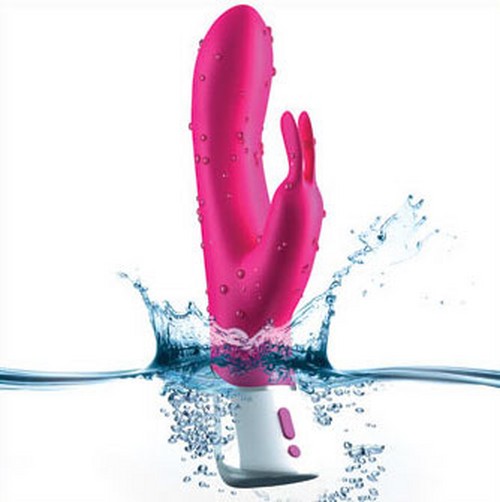 This motto goes for two things: waterslides and everything sex related. So, using your rabbit vibrator is no exception.
Try first with your go-to water-based lubricant, applying it before using your rabbit. Lube ensures that inserting the shaft is comfortable and gets things going quickly for you.
Not to mention lube can help extend your sessions, so if you're feeling like some quality 'me time', using lube with your rabbit keeps things comfortable for longer.
If you're really wanting to turn the heat up, try a warming or tingling lube like the Lovehoney Ignite Orgasm Gel for extra sensations. This lubricant magnifies sensitivity of your already-sensitive areas, which can help bring on amplified orgasms. Say less.
5. Mix it Up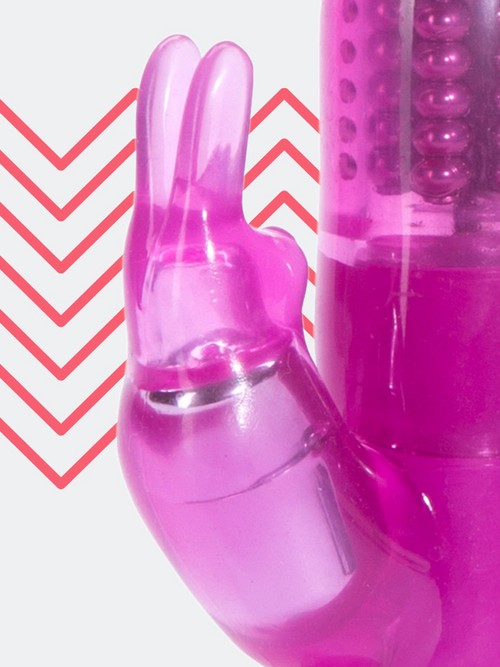 Now that you're more familiar with your vibe, how to use a rabbit toy best comes down to what you enjoy. Don't get stuck in a rut though: the beauty of rabbit vibrators is the variety of settings and stimulation combinations.
If yours has separate motors for the shaft and ears, try using one only at a time. While this won't result in a blended orgasm, it's a great way to really focus on one sensation or the pleasure being experienced in a singular zone of your body.
7. Explore Oral Possibilities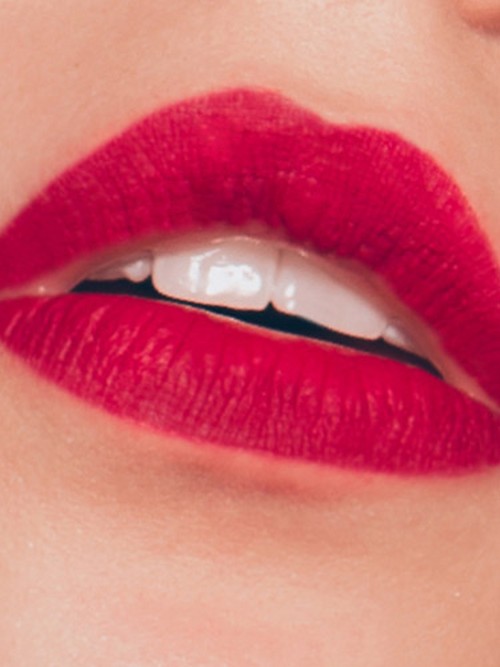 Rabbit vibrators aren't only for solo use for people with vulvas. Bring a partner in on the fun and use your rabbit toy to add a new level of pleasure to oral sex.
On a low setting, try using the shaft of your rabbit against your cheek while giving oral sex to your partner. If they have any reservations about sex toys, this is a sure-fire way to help them come round.
8. Share the Pleasure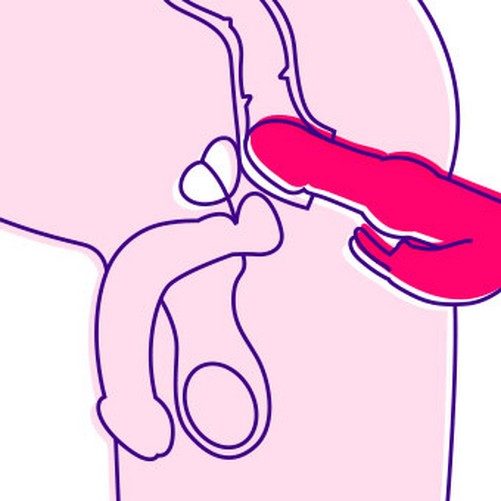 Vibrations aren't only pleasurable for vulva owners: those with penises can really enjoy the sensations these toys offer. If they're feeling uncertain, you may want to opt for a less-realistic rabbit, like the Mantric Rabbit Vibrator.
First, try running the vibrating ears along the shaft of the shaft, scrotum and head, for a tingling sensation that will blow their mind.
Once they're comfortable with this, try stimulating the perineum - that's the super-sensitive skin below a penis owner's balls.
The shaft of the rabbit vibrator can also be used for stimulating the prostate for penis owners, and yes this does involve some anal play.
As with any anal play, make sure you don't switch back to using the rabbit in or around a vulva, as you'll want to keep the bacteria from anal play far away from there.
9. Rabbit on the Go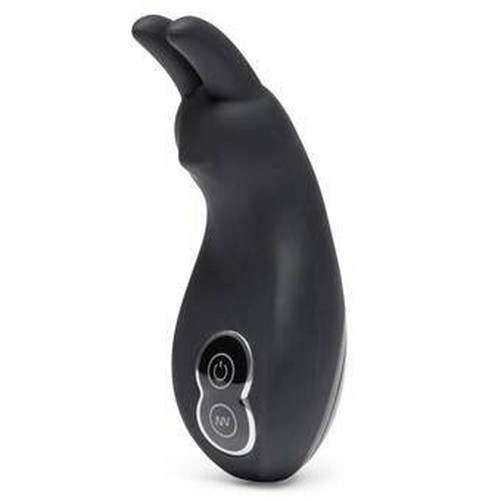 If you love the sensations of your rabbit but want something a little more portable, or something easier to incorporate into your lovemaking, try a rabbit-ears only clitoral vibrator.
Try the Tracey Cox Supersex Rabbit Ears Clitoral Vibrator. Under 5 inches in length, it's the perfect pocket-sized play partner - easy to take with you on holidays or if you just feel like getting frisky somewhere a little more risqué.
10. Clean is Key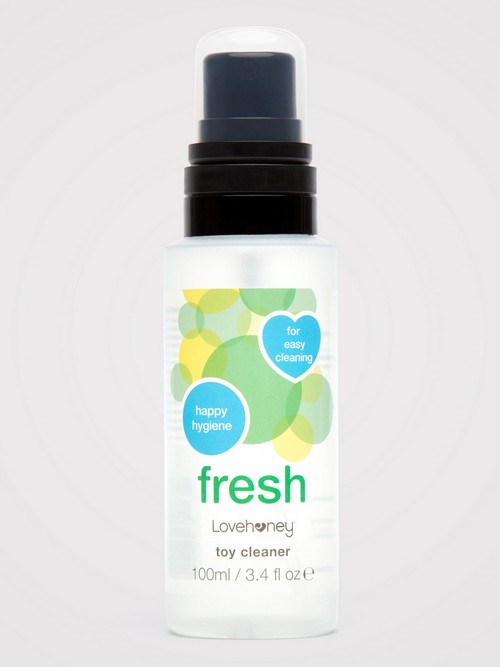 Like with any sex toy, keeping your bunny clean is just as important as knowing how to use a rabbit toy.
Invest in a quality toy cleaner, like Fresh Toy Cleaner, for easy cleaning before and after use. Once you've cleaned your not-so-furry-friend, store it in a cool, dry place. Oh, and don't forget to keep it fully charged at all times to avoid any disappointment mid-session.
Learning how to use a rabbit vibrator for blended orgasms or just as a new addition in the bedroom is an experience you won't regret - especially if you try these 10 tips.