Beginner's Guide to Rabbit Vibrators
Forget what you know about Peter and his pals, rabbit vibrators will have you hopping with anticipation for their dual-stimulation possibilities.
What is a Rabbit Vibrator?
Great question. If they're called rabbit vibrators, they must have some similarity to our furry friends, right? Right.
Rabbit vibrators claim their name from their "rabbit ears", the attachment to the vibrator shaft that sits either side or on top of the clitoris to stimulate it. The key difference about this type of vibrator is that it offers dual stimulation - combined internal and clitoral stimulation.
As many vulva owners can struggle to orgasm from either/or stimulation, the rabbit vibrator may be just the thing to help you reach the big 'O'.
Other than the 'rabbit ears', there's a shaft too that's primarily used for internal penetration. When inserted inside the vagina and positioned correctly with the ears stimulating your clitoris, you can achieve a special rabbit vibrator orgasm, also known as a blended orgasm.
A blended orgasm occurs when both clitoral and internal stimulation combine to take your orgasm to the next level, as more nerves are being triggered than from clitoral or internal stimulation alone.
How does a Rabbit Vibrator work?
A rabbit vibrator works by having separate motors for both the internal and external parts of the toy. This allows you to control different the different moving parts separately to meet your needs.
You control the levels of vibration in the ears with one button, and shaft rotation speed or thrust speed with another button, depending on which rabbit toy you have.
Some rabbit vibrators, like the Lovehoney Jessica Rabbit 10 Function Rabbit Vibrator, also include pearls in the shaft area to add an extra dimension to the feeling when inserted. The pleasure beads located in the base of the shaft give a hopping, oops we mean popping sensation for extra levels of pleasure and G-spot stimulation.
How to use a Rabbit Vibrator
1. Before use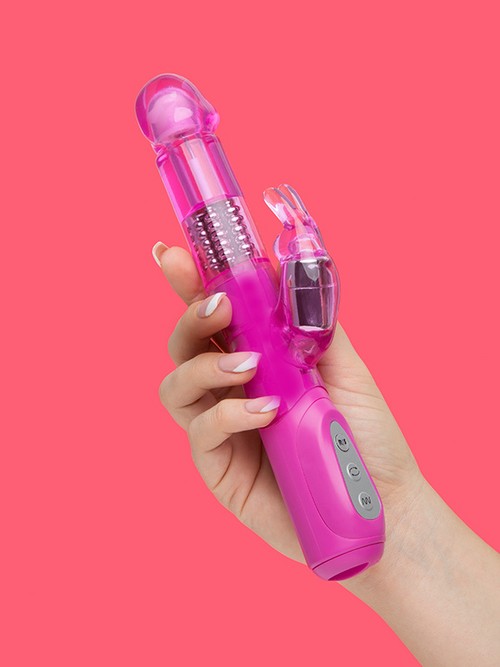 Using a rabbit vibrator can be a little more complex than your standard bullet vibrator, so start by getting to know the functions of your rabbit before you play. Usually, the rabbit ears have one set of controls and the shaft options (whether it has standard rotating functions or is a thrusting rabbit) have a separate set.
Try out all the options and get to know the buttons without looking at them so you can confidently change the settings while you're using it.
The last thing you want is to press the wrong button at the wrong time, so practice until you feel like you could confidently use it blindfolded (then do).
2. During sex with a partner/s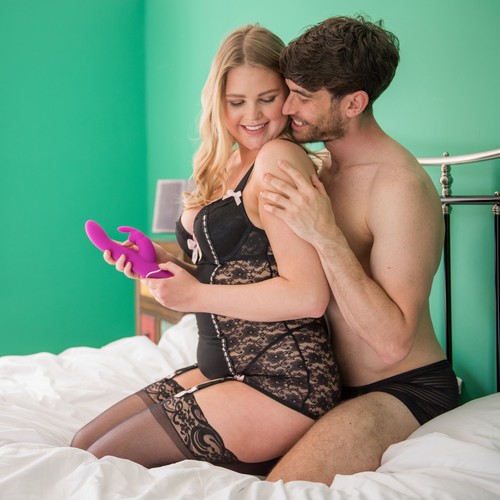 Rabbits are couple-friendly, so they're a great choice if you've recently introduced the idea of bringing sex toys into your relationship.
If your lover has a sensitive ego and is a bit reluctant to allow your new toy to become part of your sex routine, why not ease any fears by allowing them to be the one who gets to wield its orgasmic powers on you?
Even better, tell your partner that if they want to see you seriously turned-on and expectant of a strong and powerful orgasm or two, they can go down on you while using the rabbit vibe to stimulate you internally.
You don't need to use the shaft if you want to employ your rabbit vibrator during sex with a partner with a penis.
Try first in missionary and position the rabbit ears on your clitoris while your partner slides inside you, then once you've mastered that try slipping it in during other positions.
3. For solo play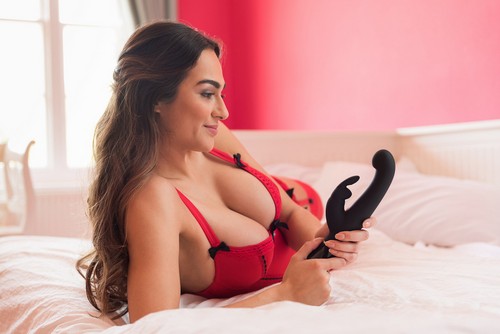 Just like in Sex and The City (SATC) (I mean c'mon, of course we're going to reference this iconic episode), rabbit vibrators truly come into their own during solo play. It doesn't matter whether you're a Charlotte, Samantha, Miranda or Carrie: the rabbit vibrator is an all-round crowd pleaser.
Grab your rabbit and some lube (most rabbit vibrators are silicone, so stick to water-based lube for this one) and get ready to experience dual stimulation. Easiest on your back, employ the same techniques we recommended for foreplay earlier, caressing your body and erogenous zones with the light vibrations from the ears.
Once you're sufficiently hot 'n bothered, begin running the ears around your labia before positioning them in place around your clitoris. As you warm up to this sensation, apply some lube and insert the shaft.
Once you're comfortable, adjust the speeds so that both your clit and G-spot are being hit with just the right pressure and let the fun begin. Start slow and build intensity, or don't.
Ideally you want the internal part of the toy to find your G-spot, so you may need to try a few different positions to get this to happen. Straddling a pillow and moving your hips can be a good way to find the position to make the most of your toy.
You know what feels best for you, so adjust the controls as necessary. You may not get that blended orgasm first go as you get used to this feeling, but don't give up too easily.
We promise that this bunny is a million times more fun than Charlotte's ex mother-in-law.
4. In the shower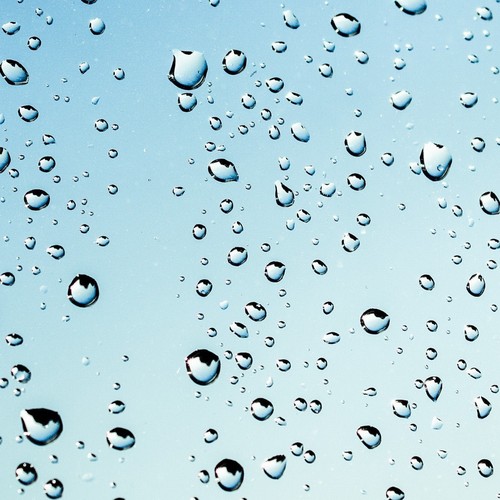 If your rabbit vibrator is waterproof, get ready to pay a more expensive water bill.
A steamy shower session solo or with a partner is only enhanced by introducing your rabbit vibrator into the mix. Water pressure plus internal and external stimulation? A match made in heaven.
Now that you're up to speed...
Now you've familiarised yourself with all the rabbit vibrator how-to details you need, it's time to enjoy your new, not-so-furry friend.
All in all, rabbit vibrators come with a lot of hype and pop-culture references for good reason. Cancel your plans, turn on a steamy episode of SATC and let the rabbit do all the work for you.
Recommended Rabbit Vibrators
More Sexual Happiness Advice
You can never know enough about sex, right? Why not join us on our sexploration journey? Stay up to date with the latest advice on our blog, the Lovehoney forum and the weekly Sexual Happiness podcast.