How To Use a Clitoral Vibrator
There's no doubt that giving your hooded lady a bit of extra love and attention is one of the easiest ways to get off, which is why so many Lovehoney customers can't get enough of our huge range of clit-specific vibes.
The clitoris has over 8,000 nerve endings just waiting to be fired up, so a clitoral vibrator makes easy work of rubbin' the nubbin to generate multiple earth-shattering orgasms.
If you haven't already added a clitoral stimulator in your sex toy arsenal, then there's no time like the present! Check out our top 10 guide to find a vibe that gets your juices flowing.
Once you've settled on which vibe tickles your fancy, you can get down and dirty with our top 7 tips on how to heat up your sex life with the help of your trusty clit tickler.
Fully get to know your toy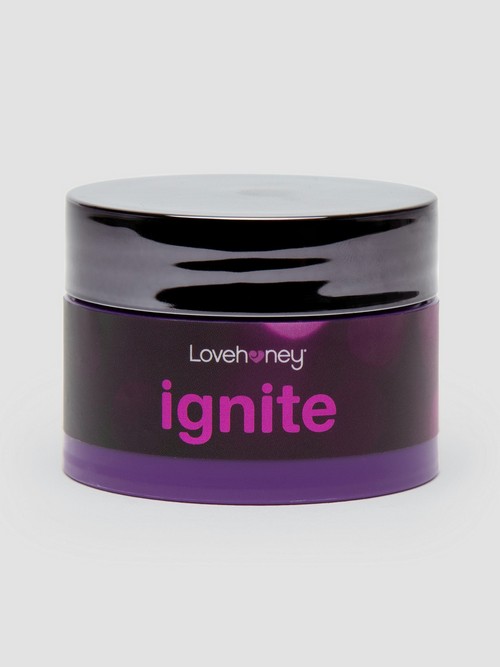 Just because it's designed for your clitoris, this doesn't mean it can only be used on your velvet bean. A clitoral vibrator can be used to tantalisingly stimulate other erogenous areas, making it the perfect bit of gear to get the horn going! Start by tracing your toy up your inner thighs, around your nipps, and over your tush to get your heart racing. Rules were made to be broken, so try experimenting with your toy on those other hot spots on you or your boo's bod to see what gets the blood pumping.
Looking to take these sensations to the next level? Get your sensitive areas tingling with this trusty balm:
The reviews speak for themselves:
"It has a lip balm type texture and a little bit goes a long way when used alongside LH water-based lube. It has a menthol scent to it which isn't an unpleasant scent. It starts working within a couple of seconds and it does really help you to reach that high... Over and over again." - Orgasm Chaser
Use it in different positions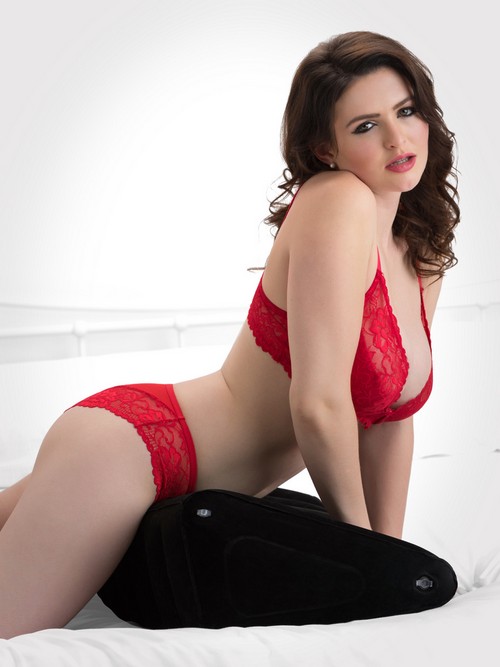 Given the compact size of your average clit vibe, these nifty little numbers are ideal for reaching all your sensual nooks and crannies, no matter what position you're in. Air the orchard and achieve different intensities of the Big O with your bean machine. Still stuck for ideas? Try lying on your front while slipping your li'l vibe down in front of you and your duvet until you hit that sweet spot for an exciting new way to experience pure, ecstatic bliss.
Work smarter, not harder and use a position enhancer during your sexy time to create angles of elevation perfect for hitting your hidden gem:
Ideal for both solo and couple's play:
"A bonus is that solo play is also enhanced, I have found that you can position on it for a more comfortable experience when using a toy. The hooks at the side are perfect for adding restraints and will fit any cuffs with lobster clasps." - VanillaWithSprinkles
Double the fun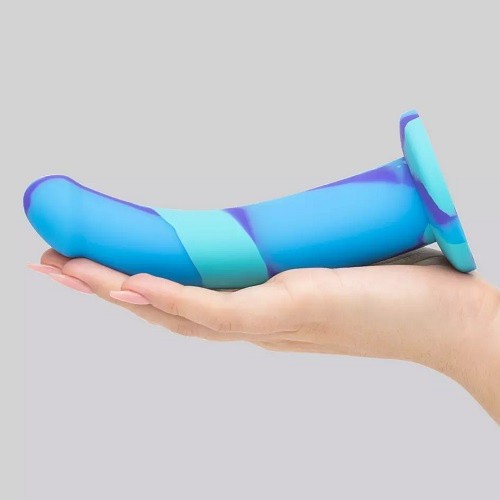 Why stick with one source of stimulation when you could have two, or even three?! Spoil yourself silly and pair your clitoral stimulator with a toy designed for vaginal or anal penetration and let the orgasmic bliss commence.
While a dildo may be the obvious choice, why not pair your clitoral vibe with a vibrating love egg for a match made in sensual heaven. Try this remote-controlled beauty that will leave your other hand free to double click your mouse:
According to one lucky Lovehoney customer:
"It really does help me to orgasm in not very long at all. Small but very, very mighty. I also find combining external with the internal stimulation makes for a very powerful result. Very comfortable. Just right for me." - LoverGirl
Enhance pleasure for him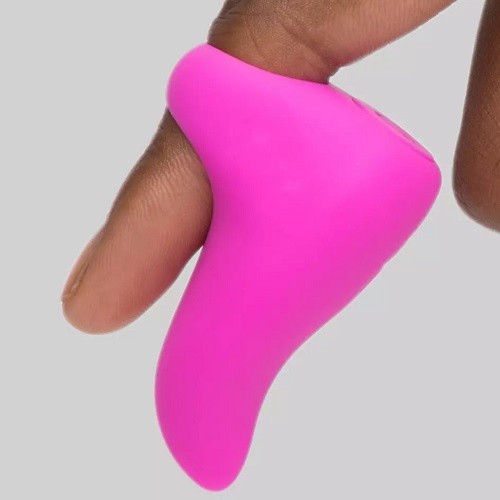 Give your wristies a boost with the help of your vibe and take your lover straight to Pleasure Town! As if polishing the knob couldn't get any better... Use your toy to tickle the tip of his todger, or place it in your hand during a bit of cheeky private browsing to really up the ante.
Your vibe can also be used to tantalisingly trace around his balls, perineum, and anus to light up his other erogenous zones.
Take it from someone who knows what they're talking about:
"...Out of the hundreds of toys we own, this along with the other ignite finger vibrator is kept within easy reach in the bedside draw. As this is small and slides easily on the finger, it is great in any position and stays exactly where the wife requires it. It has 20 different patterns and 3 intensity levels which never fail to deliver an explosive orgasm for the wife every time. She has even used it on me and I must admit, it's a personal fave of mine. The little storage bag that comes with it is also a great little bonus. Overall, highly recommended." - Pab69
Enhance pleasure for her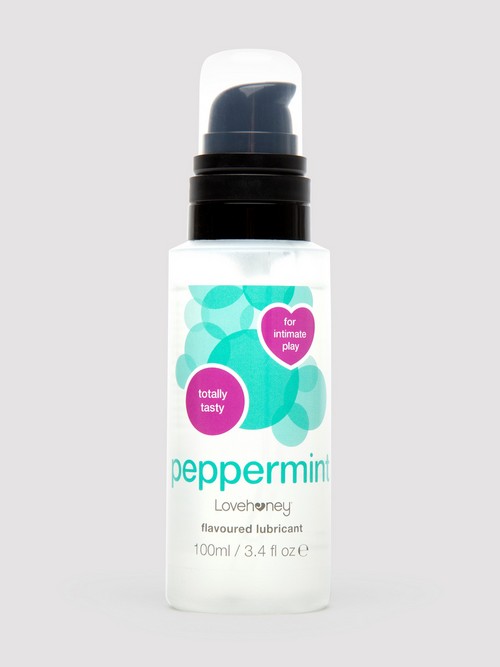 Let's not forget that this whole pleasure business works both ways! If the vibe allows for it, get it in on the action during some cunnilingus. Gently slide the vibrator in and out of her vajango while using your mouth on her juicy jewel to create explosive sensations inside and out. Alternatively, use the vibe to stimulate her love bud while you slip a digit or two inside of her.
Take it to a whole other level with a dash of flavoured or tingle lube! Keep your play minty fresh with this:
It truly sounds like a winning combo:
"This lube is great for adding that extra little something. The peppermint stimulates without being overpowering, some of the lubes I've used have been more burning than gently warming, so I found this one to be much more comfortable." - kaitlin
Use your clit vibe while doing the deed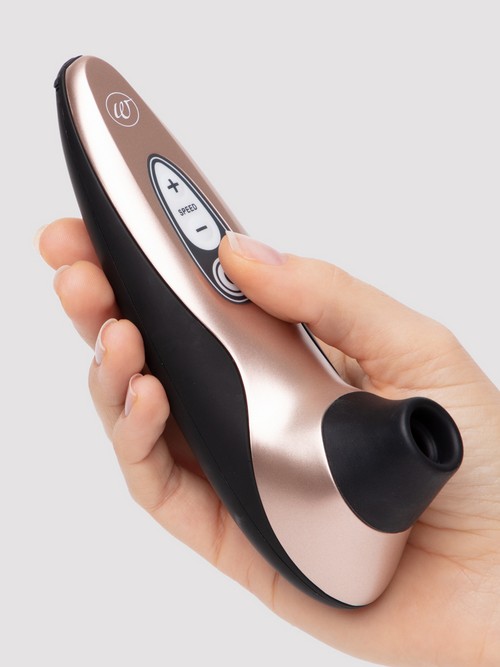 The compact size of these handy little vibes makes them absolutely perfect for maneuvering while you're in different positions, even while you're dancing the mattress mambo!
Whatever relationship, sexuality or gender you are (or aren't), we don't discriminate here and neither will your nifty vibe. So try slipping in one of these toys the next time you're up for a bit of hanky panky and see where the incredible new sensations take you.
And if you still don't believe us:
"My boyfriend LOVES to use this on me as he can control what speed it is! It is also great for doggy style - you get it on your clit, but he gets some vibrations through his balls!" - Staceeexx9
Use your vibe to go hands free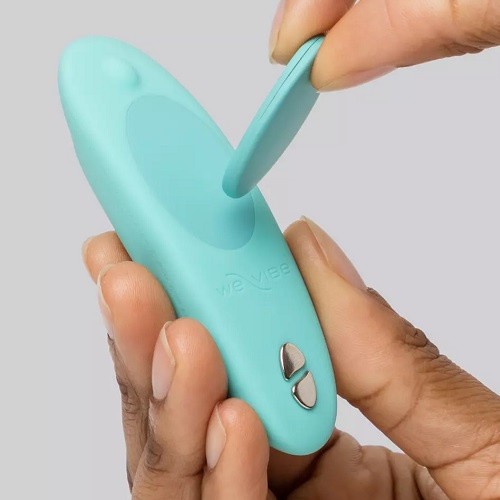 Slip your clitoral vibe into your panties for a pair of DIY vibrating knickers! Go hands free, and instead experiment by sitting on a chair or straddling a pillow and grinding against it for the ultimate in self pleasure. The possibilities are truly endless!
Prefer to upgrade your DIY vibrating panties for the real thing? Indulge in a set like this.
Here's what one Lovehoney customer had to say:
"Can use in few different ways. Quite powerful and A lot of Fun. Highly recommend. 15+ O's - Gem
Explore Lovehoney best-sellers
More Sexual Happiness Advice
You can never know enough about sex, right? Why not join us on our sexploration journey? Stay up to date with the latest advice on our blog, the Lovehoney forum and the weekly Sexual Happiness podcast.