The Top 10 Best Dildos, According to Sexologists
Arguably one of the most iconic sex toys, there's a reason why dildos are so popular. They're versatile, often super satisfying and come in a heap of shapes, materials and sizes. But the main pull? Dildos are a penetration fan's best friend. We picked the brains of our favourite sexperts Chantelle Otten and Cam Fraser for all the goss on the best dildos at Lovehoney.
Whether you love the feel of a glass dildo or want to add penetration to your anal play, there are so many options for fun when it comes to these phallic-like pleasure tools. And by many, we mean A LOT. Lovehoney has over 300 different dildos to choose from.
How in the hell does one go about selecting one then? With a little help from our friends (who also happen to be experts in sex).
We asked two of our Lovehoney ambassadors, Chantelle Otten (an award-winning psycho-sexologist) and Cam Fraser (a leading sex coach) all your burning questions on the best dildos and why they are so popular.
The moral of the story? Like any sex toy, there's no dildo which is perfect for everyone. It's about finding the right dildo for you, your body and your desires.
So, why choose a dildo?
Cam: "Dildos are popular because they're reliable. They don't require any warming up and they won't become flaccid after an ejaculation. They also come in a multitude of shapes and sizes – which can add a variety of stimulation – and someone can find a specific dildo that is perfect for them."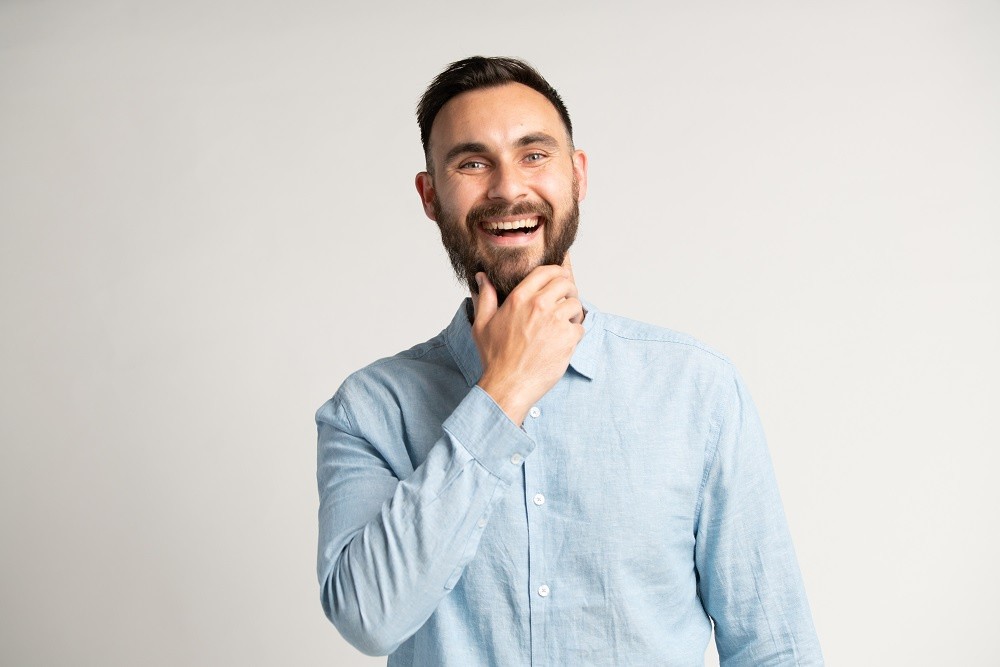 Chantelle: "Well, dildos are the OG sex toy. They have been around for a long time. You can even find some bronze dildos from 2000 years ago! Over the years there have been many uses for dildos and vibrators, but we mostly use them for fun and pleasure now.
They're popular because people of all genders and sexual orientations can use them. They are popular because of their versatility. You can have realistic looking dildos, or coloured dildos. They can be made out of different materials and used to stimulate different areas. Some vibrate, some don't. The majority of them are waterproof, and hey! You can even get double ended ones so there is fun for two."
If you're a toy newbie and this all sounds a bit confusing to you, that's okay. Head to our Beginner's Guide to Dildos for a breakdown of the different kinds you can find.
Do I need to use lube when using a dildo (A.K.A. my new best friend)?
Chantelle: "Lube is everything! Not only does it make sex feel better, but it protects your body from little microtears which may occur if there isn't enough lubrication... ...Remember, lube will elevate every sexual experience and don't expect 'natural lubrication' every time."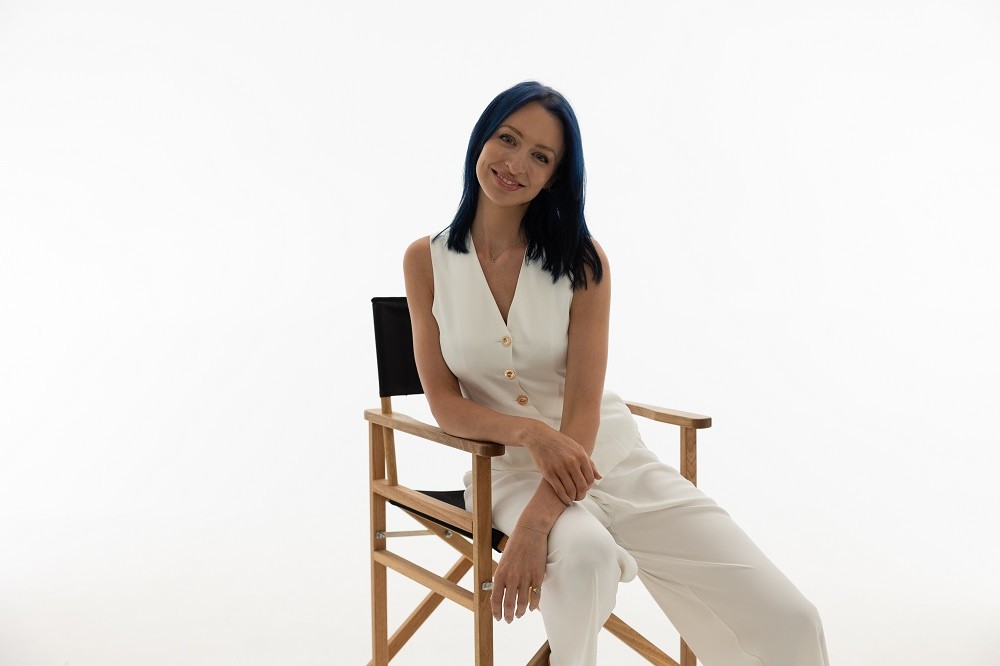 Cam Fraser: "Lube is important when using most sex toys, including dildos. This is because the material the toy is made from may 'stick' to the skin if there isn't sufficient lubrication produced by the body. It's also necessary for anal penetration as the anus doesn't self-lubricate. Using lube also helps to ease insertion and adds sensation."
What kind orgasm will a dildo help me achieve if I have a clitoris and a G-spot?
Cam: "There is a belief that clitoral and G-spot orgasms are actually the same because the G-spot is in fact part of the clitoral complex (the internal structure of the clitoris). However, many women and people with a vulva report that there are indeed differences between clitoral and so-called G-spot orgasms. They often describe orgasms experienced via clitoral stimulation as an intense 'peak' while G-spot orgasms are deeper, slower, and more full-bodied, like a 'wave'.
You can use a dildo to stimulate either area, however when it is inserted, a G-spot orgasm is probably more likely as the toy will not directly stimulate the clitoris. It is important to note though that many people with a vulva find it difficult to orgasm without external clitoral stimulation. There are also so-called cervical orgasms which can be experienced via stimulation of the cervix."
Chantelle: "Not a huge amount of vagina owners can achieve vaginal orgasms. Approximately 20% can. This is ok, because orgasm is not an indicator of sexual satisfaction, and it's still pleasurable (for many) to have penetrative sex without gasm.
Most people believe they have a 'highly sensitive' area inside the vagina, despite there being some scientific debate around whether or not the G-spot even exists. The G-spot is not actually a 'spot.' It's a fleshy AREA located five to eight centimetres inside the vagina, up in the direction of the belly button.
If you or your partner insert two lubricated fingers inside your vagina and make a 'come hither' motion, then the fleshy material, about the size of a walnut – think a spongy walnut – will begin to swell. This spongy zone is the G-area. Massaging here stimulates the end of the clitoral nerves (which extend into the vagina), the urethra sponge, and a bunch of nerves called the paraurethral glands (meaning the glands surrounding the urethra). The largest of these nerves are a pair called the Skene's glands.
Dildos help because they can be designed to hit the G-area perfectly and a lot of them vibrate, which adds the kind of stimulation a penis simply can't do."
What is the best dildo material?
Cam: "Good quality dildos come in several different materials, including silicone, glass, stainless steel and lucite (also known as acrylic). Other lesser-quality materials include jelly, rubber, and PVC or vinyl.
Different materials will pair better with different lubes. For example, you shouldn't use silicone-based lube with silicone sex toys as the lube will degrade the toy. You also shouldn't use an oil-based lube with porous materials like PVC. Water-based lube is great because it can be used with pretty much everything."
Chantelle: "Look for 100 percent medical-grade silicone, metal, glass, hard plastic, acrylic or ceramic.
Try to avoid any products that have phthalates in them. These are toxic chemicals found in polyvinyl chloride (PVC), rubber, jelly and vinyl. Phthalates can wreak havoc on your hormone balance, are linked to breast cancer, and can impact reproductive health. I would also recommend you stay away from 'crystal' dildos. Crystal dildos are porous, meaning bacteria can get inside them and infect your cooch. Yikes!
Remember: products that are going in and on your body must be safe."
The Best Dildos for Beginners
Lovehoney Slimline Silicone Suction Cup Dildo 5 Inch
Unlike a realistic dildo, a toy which doesn't look like a pecker can be a great, unintimidating option to start with, especially if it's penetration you are interested in rather than the penis. Here we have a 5-incher with a curved, slim design for beginner dildo users. Made with soft silicone and a suction cup base, this simplistic beauty can be stuck to a smooth surface for hands-free play, attached it to a strap-on or used on its own during solo and partnered play.
What customers say: "Brilliant for beginners, 100% suitable for anal too."
Best for Anal
Lifelike Lover Basic Slimline Realistic Anal Dildo 6 Inch
The first rule of dildos and door #2: your toy must have a flared base. The Lifelike Lover Slimline Anal Dildo has a wide bottom and six inches of insertable length for exploring your backdoor's sweet spots without the worry of losing it inside you. The second rule is lube up. A generous lather of water-based anal lubricant all over your dildo is the key to friction-free booty pleasure.
What customers say: "As a beginner, this anal dildo is perfect for me. With lube it inserts without any stress and its very soft yet firm and flexible and easy to use."
Best for Pegging
Lovehoney Deluxe Strap-On Harness Kit with 2 Silicone Dildos
The key to finding the right dildo for your pegging pilgrimage is to have a couple of options to try from the get-go. Not only does anal sex require a lot of trust, the act of pegging can also involve a change in your usual power dynamics which means starting small and slow is highly recommended. Our strap-on dildo pegging kit includes two silicone dildos which are different sizes and shapes, a bullet vibe and a harness making it an ideal pack for beginner and intermediate peggers and pegees alike.
What customers say: "We bought this product to try pegging for the first time and it was great. The harness stayed in place and was mostly comfortable to wear. The small dildo was great for a starter but it wasn't long till we moved onto the bigger one. The soft but firm made for easy insertion without discomfort."
We're seeing more and more references to pegging in the mainstream media and we're loving it. If you haven't heard about the joys of this kind of play, head to our beginner's guide to pegging here and if you're ready to find the dildo to help you discover for yourself, head here.
Best for Squirting
njoy Pure Wand Stainless Steel Dildo
Want to know a secret to squirting? Massage. Not just any massage though – firm, erotic, internal massage. The njoy Pure Wand Stainless Steel Dildo is one of the best dildos we sell thanks to its sleek look, curved shape and endless uses – including internal massage for P-spot and G-spot stimulation.
What customers say: "Beyond amazing"
Use either end of this beauty to stimulate your G-spot (or your G-area as Chantelle explained to us earlier) with lots of your favourite lube, exploring the angles and motions which feel good to you. Apply continuous pressure, keep the sweet sensation going when you find it and don't stop if it feels like you need to pee (this is normal). For more squirting tips, head to our guide on how to squirt here. Don't hold back, sweetie.
Best for Vibrations
Lovehoney Silicone 7 Function Girthy Realistic Dildo Vibrator 6.5 Inch
Vibrations are a terrific way to add extra thrills to your play. The filling feeling of penetration from a girthy dildo like this one, coupled with vibes to get your blood pumping, can be amazing for those who like a more intense sensation. Plus, if you're not into the vibes, you can always turn them off and keep using your toy for its thick shape and veiny lifelike feel.
What customers say: "This toy is incredible. Major orgasms. The vibration is powerful & feels amazing. The texture is lovely & soft whilst also remaining rigid. You can feel every vein, so heavenly."
Best Dildo for Double Penetration
BASICS Mini Double Penetration Dildo
Love a full house? This double-ended dildo is for you. The curved shape has two insertable ends which can pleasure both the anus and vagina at the same time for seriously sumptuous solo play.
What customers say: "What a great toy to have, it definitely will not disappoint. I have always been curious about double penetration (so hubby surprised me by getting me this) and this is the perfect toy to start with. I have enjoyed it on my own and with my partner. Would recommend to anyone who is curious and wants somewhere to start."
Alternatively, use in tandem with your partner by getting into a tight-knit and intimate position like this one to really get rocking and rolling.
Best Strap on Dildo
Desire Luxury Rechargeable Strapless Strap-On Dildo Vibrator
While you don't technically have to strap it on, the Desire strapless dildo is a first-rate product for wearable couples' fun. Superb for givers who have a vagina, this posable vibrating dildo's pony can be inserted into the wearer for G-spot stimulation, while the bunny ears are positioned for clitoris stimulation. Meanwhile, the other end can be used to penetrate their partner anally or vaginally. Talk about sharing the love!
What customers say: "So I brought this for me and my girlfriend and when I tell you I was shaking like a vibrator... This made my gf squirt and it also made me squirt. It's super easy to use and it's honestly incredible. I would 100000% recommend."
Best for Hands Free Play
Lovehoney Curved Silicone Suction Cup Dildo 5.5 Inch
If you have less mobility in your hands or you like playing with different positions during your solo time, a suction cup dildo could be the right choice for you. These simple but clever features allow you to stick the base of your dildo to any smooth, clean surface. With an always erect and curved dildo ready to go, you can ride your heart out exactly how you want it, for however long you want it. May we recommend the bath or shower as your first stop?
What customers say: "This dildo really is a keeper! If you are looking for a simple toy for a cheap price, this is the best one you could choose. The curve is just perfect for every situation; I use it in the shower, in my bed, with a strap on... It's just the right size for vaginal and/or anal fun, even my boyfriend loves it."
Best for Temperature Play
Lovehoney Beaded Sensual Glass Dildo 7 Inch
Thanks to their smooth finish, non-porous quality and temperature-receptive nature, glass dildos are a fantastic way to experiment with heating up or cooling down your play. Made from borosilicate glass, pop the Lovehoney Beaded Sensual Glass Dildo into an ice bath, the fridge or warm water to explore the feel of contrasting temps.
What customers say: "Very high quality! We have had this for a while now and the glass is still crystal clear. Works great for warming up the back door, and never fails to hit the g or p spot. It is also shockingly durable for being glass. We would both recommend this toy to everyone."
A word to the wise: make sure you to test the temp on the inside of your arm before using it on your more sensitive areas. If it's too hot for your arm, it's too hot for your lovin' oven or booty. The same goes if it's so cold, it's frosty. Remember what happens when your tongue touches something icy and it sticks? Yeah, let that one melt before putting it anywhere near your downstairs lips, my friend.
The Best Dildo for Supersized Sensations and Gorgeous Girth
Lifelike Lover Ultra Realistic Extra Girthy Dildo 10 Inch
Dildos can be amazing tools for living out your fantasies. For example, if you or your lover fantasise about (or already enjoy) threesomes and double penetration with two penises, try incorporating a lifelike dildo into partnered play. An extra large dildo like this sizeable shaft is great for those who love the idea of a stretching and filling sensation from a girthy penis. It might go without saying, but lube for Gigantor-like dildos is an absolute must (and don't forget to take it slow).
What customers say: "This thing is absolutely incredible. I am sweating and completely destroyed, what an experience."