10 Best Bondage Sex Positions for Rope Play
Get tangled in knots with your partner with these 10 positions for rope play.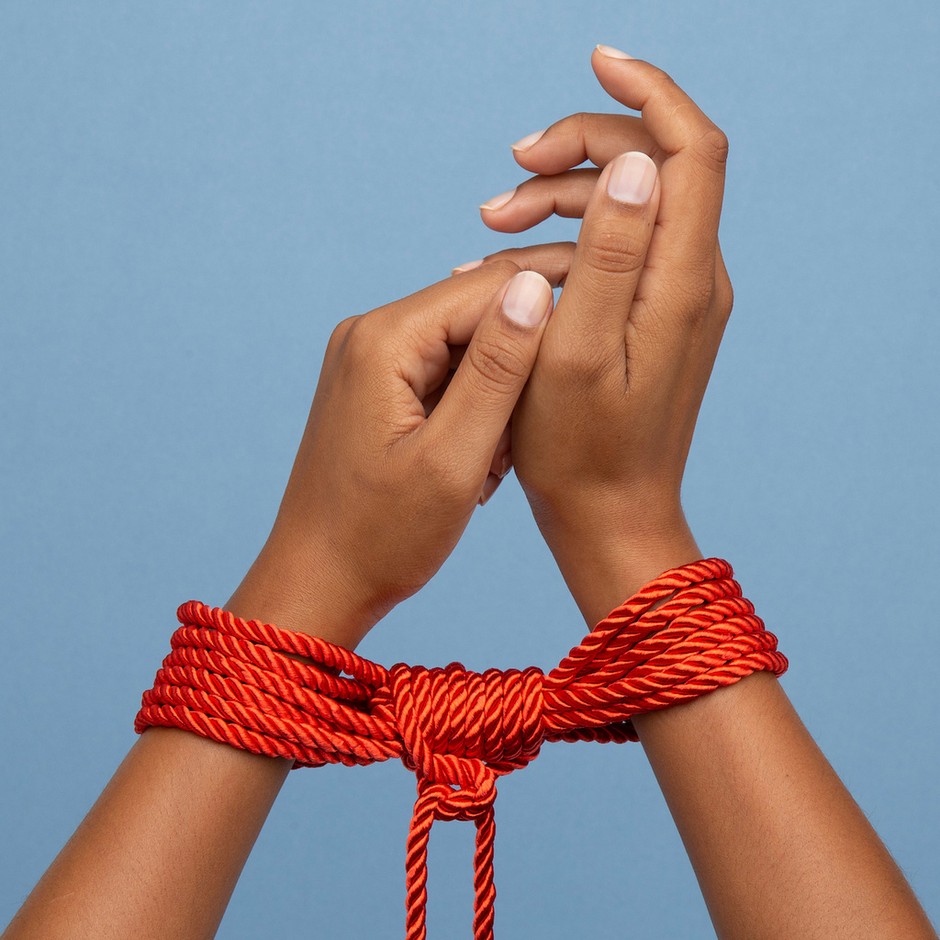 Being tied up or tying a partner up in the bedroom is an incredibly common fantasy, and there's no doubt something super sensual and sexy about adding an element of bondage to the bedroom. Not only does it change the power structure, facilitating elements of domination and submission - it also evokes powerful emotions. There's an immense amount of vulnerability and trust required when you dive into the world of rope play.
First thing's first: SAFETY! Make sure to check out our guide on how to safely tie your partner up.
As far as what sex positions work best for rope play, the world is your oyster. However, for those needing a little knotty inspiration, here are are our top 10 best bondage sex positions.
1. Kanga-ooh!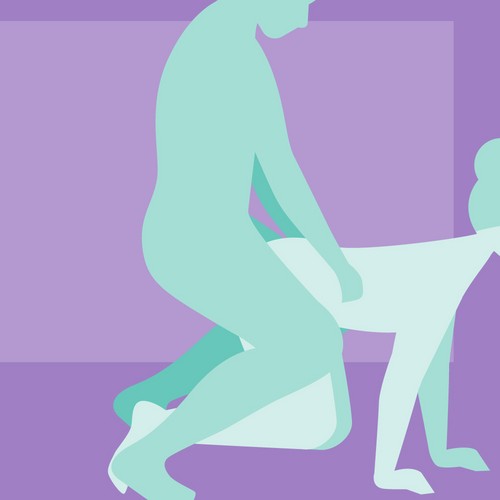 Hop to it and embrace your inner animal with Kanga-ooh! - a position that takes inspiration directly from the mating position of our marsupial friends. Thrust and hop your way around the bedroom and you'll find G-spot or P-spot heaven before you can say bounce!
The receiving partner crouches on all fours with their knees bent, while the giving partner crouches and enters them from behind. The giving partner holds onto the receiving partner's waist to draw them in deeper.
2. Bear Hug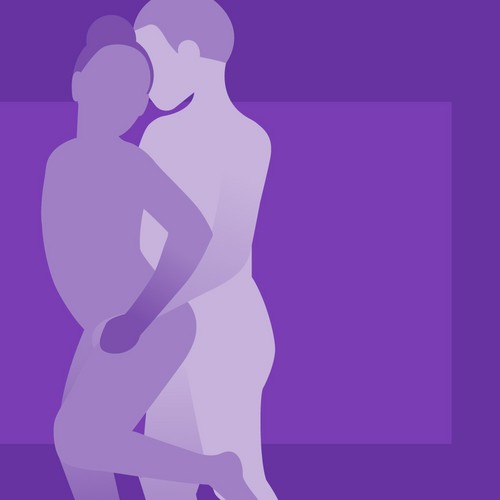 Enjoy a snug embrace, a change from the horizontal and an increased range of motion to really satisfy those hungry internal spots. Where you choose to embrace the Bear Hug position is up to you.
The receiving partner stands and raises one leg in a bent position to help welcome the giving partner in, using a wall or bed for support depending on how upright they wish to be. The giving partner stands behind the receiving partner in a tight hug and penetrates them, holding onto the waist of the receiving partner to draw them in close.
3. Just Peachy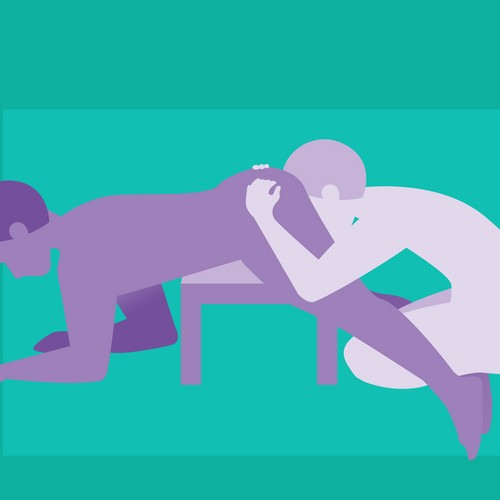 This really is the peachiest of oral sex positions. Not only does it take fitness balls into a whole new league of fun, it also allows you to really get stuck in, in all senses of the phrase, and deliver or receive sensational oral treats.
One partner lies on their stomach, with one arm bent at the elbow and placed under their chest. The other arm is outstretched and placed in front of them on the floor for support. The other partner kneels between their partner's legs, spreads their hips apart as wide as possible and places their hands on them. They then use their tongue to lick, suck, kiss and tease their partner's vagina or anus.
4. Chairleaders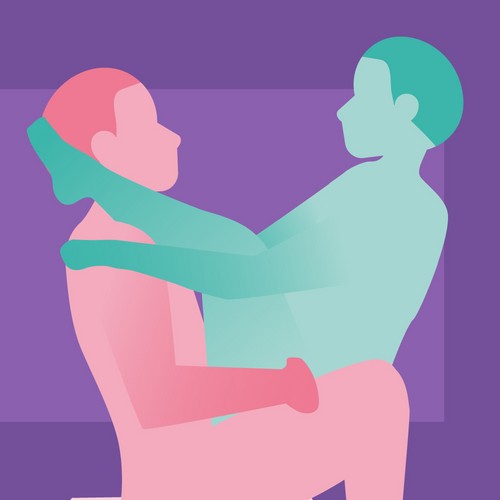 If you're feeling like you need to reconnect with your partner on a physical and emotional level, the Chairleaders position will help you do just that.
The partner penetrating with their penis or toy sits in a (very sturdy!) chair with their feet flat on the floor, while the other partner sits on their lap, facing them. The receiving partner then rests the backs of their knees on their partner's shoulders, with their calves and feet on or over the back of the chair.
5. The Good Side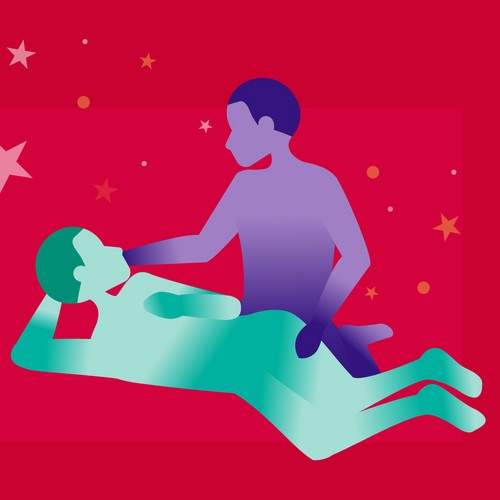 The Good Side has arrived and it's set to blow your mind with a winning combination of being able to recline and enjoy targeted G-spot or P-spot stimulation.
The receiving partner lies sideways, holding their head with one arm bent at the elbow and their knees slightly bent. The giving partner kneels behind the receiving partner so they are vertical to the reclining partner's body, with their knees widened to aid penetration.
6. Abracadabra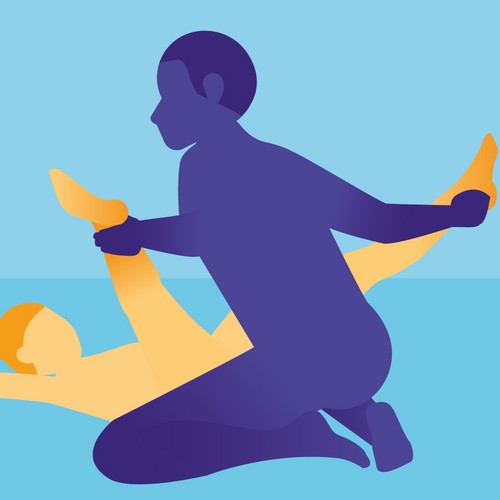 Voila! Open sesame! Shazam! We could go on… But let's stick with Abracadabra! The position quite literally opens you up to a magical combination of deep penetration and external teasing for a truly magnificent show.
One partner lies on their back with their legs open and raised. The other partner kneels with their knees on either side of the reclining partner's hips and helps support their raised legs by holding the ankles.
7. Mighty Kneel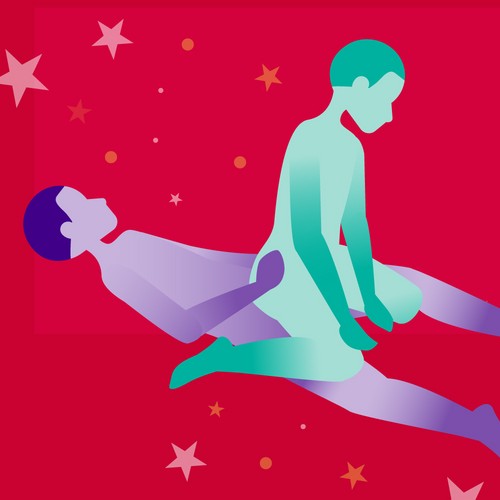 Lie back and enjoy the view (well, at least for one partner), while the other partner hops on board to grind and ride away to their heart's content, hitting those treasured hot spots along the way.
The giving partner lies on their back with their head resting on a pillow and their legs wide apart. The receiving partner kneels between their partner's legs, facing away from them with their legs positioned either side of their thighs. The kneeling partner's hands should be placed on the floor in between their legs, while the giving partner places their hands on their partner's butt or hips.
8. X Hits the Spot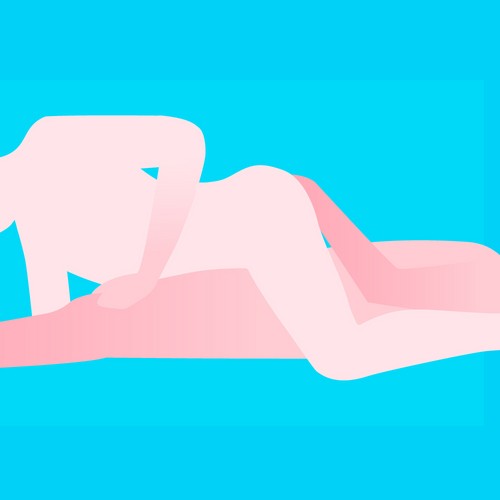 If you've ever had the desire to make a human X shape with your partner, now's your chance. X Hits the Spot also has the benefits of magnificent views for the giving partner, and the chance to explore being in complete control for the receiving partner.
The giving partner lies on their back. The receiving partner climbs on and straddles them, facing in the opposite direction. The receiving partner extends their legs back towards the giving partner's shoulders, and holds on to their feet to help them slide up and down.
9. Queen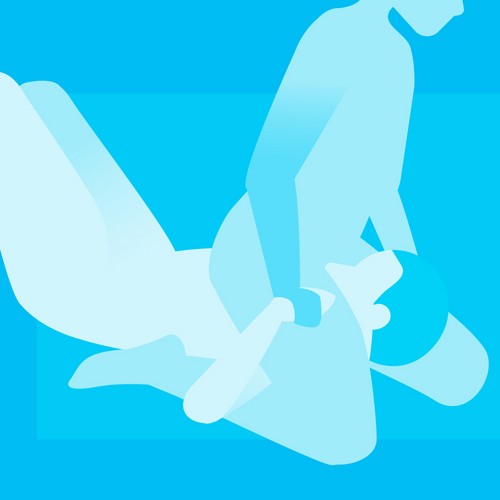 Queen is a position that lavishes the receiving partner with tongue action that's worthy of royalty, and puts them in a position of power as they sit directly above their partner's face. An up-close-and-personal position, Queen gives you an irresistible combination of sensation overload and the exploration of power roles.
The giving partner lies on their back. The receiving partner straddles their shoulders and positions their thighs either side of the giving partner's head in a snug embrace. The receiving partner can hold onto the receiving partner's thighs to help guide them in closer.
10 Intersexion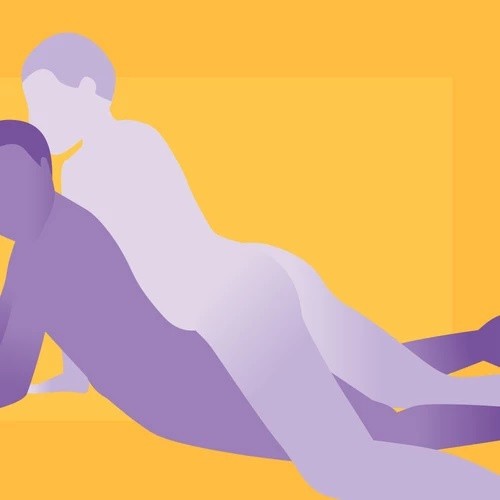 Meet at the Intersexion and enjoy sweet, languid sex that can go as slow and sensual or as fast and passionate as you like. Perfect for fans of shallow or deep penetration, Intersexion also offers up new angles that may be the key to outrageously powerful orgasms.
The receiving partner lies down on their stomach, with their head at the top of the bed and their feet at the end of the bed. The giving partner climbs on top and lies with their feet on one side of the bed and their head on the other side to create a cross shape.
Keen to check out some rope or other bondage products to get you in the mood? Check out our collection of Bondage Rope and Tape. Otherwise, our customer care team will be able to point you in the right direction to help you find exactly what you're looking for.
Explore Lovehoney best-sellers