Mutual Masturbation: Go Solo... Together!
Step up your mazz game by getting your boo involved in mutual masturbation!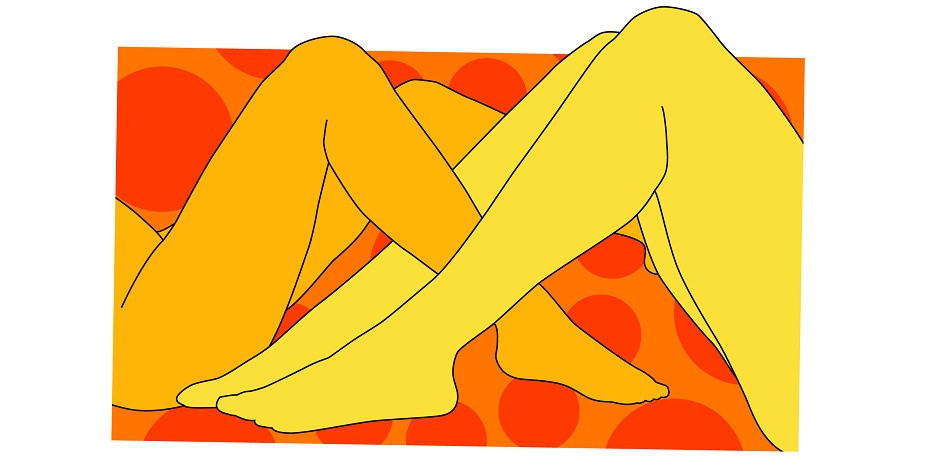 For many people, masturbation is something to be enjoyed in the comfort of their own company, free from the prying eyes of others. However, it turns out that there are some pretty major benefits to rubbing one out in front of your boo.
If you're wondering whether or not to invite your plaything along the next time you double click your mouse or get down to the five knuckle shuffle, here are some of the ways mutual masturbation can benefit your relationship.
What is mutual masturbation?

Put simply, mutual masturbation is when you and your lover masturbate simultaneously.
There's no doubt that having a mutual wank is easy when you're lying side by side, but things can get a little trickier when you add distance into the mix. Thankfully, with the power of app-controlled toys, distance is now a thing of the past - absolutely everyone can enjoy a quick wristy with their playmate! As long as you're both touching yourselves at the same time, it's still mutual masturbation, whether you're in the same room or not!
If distance does feature in your relationship, then the We-Vibe Chorus App and Remote Controlled Rechargeable Couple's Vibrator and the We-Vibe Vector+ App and Remote Controlled Rechargeable Prostate Massager are two app-controlled vibes that are absolutely ideal for indulging in a bit of mutual wanking. Turn your smartphone or tablet into a remote control using the We-Vibe app and cycle through the different patterns and levels of intensity to find what works best for you or your boo. Made from high-quality, body-safe silicone, just lube up with a water-based lube or specialty anal lube and you're all set for a mutual mazz sesh!
What are the benefits?

Where do we even begin?! There is so much more to be gained from mutual masturbation than just blowing your wad. First and foremost, mutual wanking is essentially an intimate masterclass on exactly how your partner likes to be touched.
On another level, mutual masturbation is a great alternative when you don't quite have time to hit a home run. Think of it as having a double quickie where you can both polish yourselves off!
For the inner voyeur, mutual masturbation allows you to watch your honey getting themselves off, making it the perfect type of play!
Did we mention that masturbating is also good for your health? There are literally so many benefits to mutual masturbation it would almost be rude not to give it a crack!
Mutual wanking is also super easy to incorporate into your routine, but if you're lost for inspo here are a few ideas to get you going…
Lights out

Do you keep the lights on while doing the deed? If you're feeling a little self-conscious while squeezing the bean or cranking the shank, then dimming the lights or switching them off completely during mutual masturbation can help to ease your woes.
That way there's no spotlight on anyone, leaving you free to relax and enjoy yourself. Over time you might find this actually gives you the boost of confidence to reveal all to your boo!
Open the toybox

Whether you have a literal 'toybox', a dedicated drawer in your bedside table or another secret hidey-hole, dabbling in a bit of mutual mazz can be the perfect time to whip out your fave kinky gadgets!
One super fun way to make your debut into mutual masturbation is to invest in a couple's sex toy kit!
The Lovehoney Wild Weekend Mega Couple's Sex Toy Kit (11 Piece) is ideal for taking the pressure off of the act of mutual masturbation and turning it into a fun opportunity to try a bunch of naughty new toys. With 11 sexy treats designed specifically for couples, there's sure to be something for everyone regardless of what bits you have! Use the toys individually or pair them together for even more fun - there are so many combinations to be explored!
Movie night

It's time to put the 'adult' in movie night. Watching porn and erotica with your flame gives you both a shared focus. It takes the attention off what you're doing 'down below' and puts it onto what the actors are doing on the screen in front of you, helping you to feel less vulnerable.
Just find a genre that you both enjoy and dive straight in!
The most important thing when it comes to mutual masturbation is to leave any expectations and pressure at the door and use mutual wanking as an opportunity to enjoy yourselves and learn more about what gets you both off. While popping your cookies is always a welcome and enjoyable result of buffing the muff, it shouldn't be the ultimate goal. Just sit back, relax, learn, and enjoy!
Give yourself a hand during the next self-pleasure session