Everything You Need to Know About Mutual Masturbation
Taboo for two? If you've got a partner and a willing set of palms, then do we have the guide for you.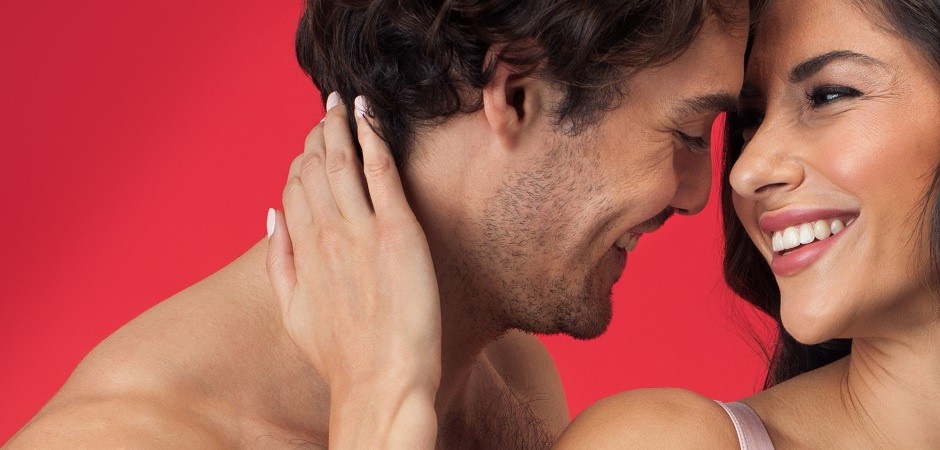 For some of us, we spend the entirety of our busy lives trying to have ten minutes of 'alone time' in peace and quiet. Now we're being told to let our significant other join in for our solo session? Yes, that's right mutual masturbation is a thing too and you know what? It's pretty great!
What is Mutual Masturbation?
Mutual masturbation is a sexual act where two (or more) people pleasure themselves using their hands or toys.
Mutual masturbating can be a brilliant way to add spontaneity to your usual sexy time with a partner, to show your partner just how you like it, or to have sex safely - especially if you're worried about getting pregnant.
You can do mutual masturbation side by side or long-distance. It doesn't really matter where you are: the whole point of mutual masturbation is that all parties involved are masturbating at the same time (and don't worry, we've got position recommendations down below).
What are the Benefits of Mutual Masturbation?
There are plenty of benefits to masturbating together and many mutual masturbation positions and techniques to try. One of the biggest benefits is it's basically a masterclass in how your partner likes to be touched. You've both got front row seats to a steamy demonstration on what gets your partner off.
From a more practical standpoint, mutual masturbation is great if you both suddenly find yourselves turned on but don't have time for a full roll in the hay. Think of it as having a double quickie.
Mutual masturbation is also perfect for the inner voyeur. If the idea of watching your partner pleasure themselves gets you hot under the collar, then this type of play has your name all over it.
Why masturbate?
According to the Better Health Channel, If you're new to the game, when it comes to masturbating (solo or together) there are some benefits that can help your seed flourish. [1]
The health benefits of masturbation include:
Helps with relaxation
Aids better sleep
Release of endorphins, which give feelings of physical and mental wellbeing
Helps to reduce stress
Assists self-esteem and body image
More to the story, myths and misconceptions about mutual masturbation should not deter you. Masturbation can help you to find new and better ways to achieve orgasm and get closer to your partner - which is even more handy (pun intended) while your partner is in the room. [2]
As with anything, there is more than one way to masturbate with a partner, but let's push the button: here are a few of the best masturbation positions and some suggested toys to spice things up.
6 Sex Positions for Mutual Masturbation
Soft Touch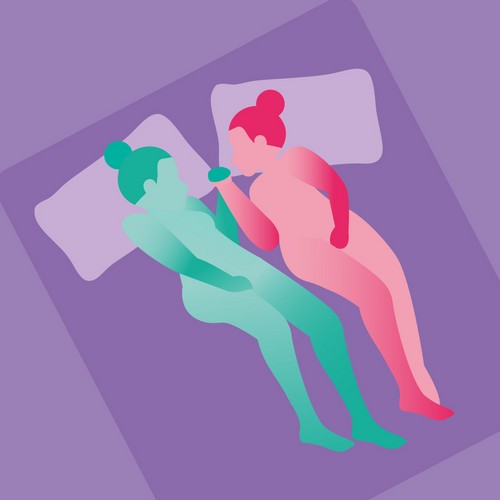 If you're eager to get started with mutual masturbation, but feel a little shy about doing so, the Soft Touch is for you.
How:
Lie on your back next to one another and take hold of your partner's hand. Keep your eyes closed while you touch yourself in your favourite way, and enjoy listening to your partner and feeling them squeeze your hand as they play too.
Add:
Try popping on a finger vibrator while you butter your biscuit to add some extra zing. Finger vibrators are perfectly sized for sex toys beginners, plus your partner will love seeing enjoy the extra oomph. Simply slip it on your finger to enhance foreplay with your partner, or play with it during your mutual mazz sessions.
Lover's Lounge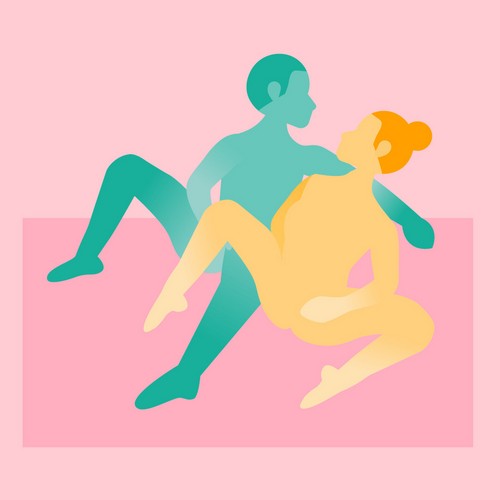 If you and your partner are a little more confident with mutual masturbation, show them the lay of the land with the Lover's Lounge. Who knew the sofa (or bed) could be so-fun?
How:
Sling one leg over your partner's lap while you play. The closeness helps make it feel like something you're doing together, while the sitting-up position makes it easy to peep their technique. Be sure to take mental notes…
Add:
If you're a penis owner and reckon your rectum could use a little loving while you're masturbating, a prostate massager could be a great addition. This remote control prostate massager is designed for joyous couples' anal play. Go hands-free with the anal play - do your thing while your partner does theirs and the prostate massager does its.
Club 96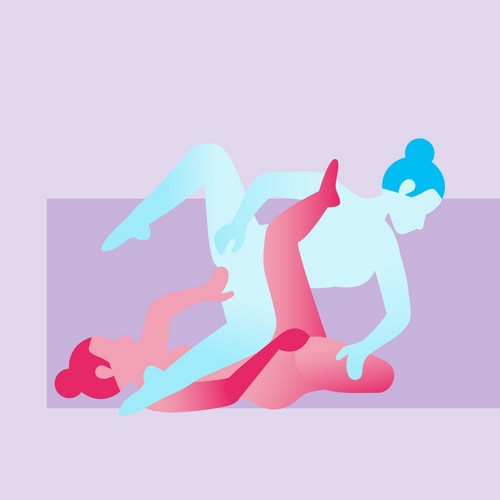 Move over 69, there's a new sex position in town. Club 96 is for couples who want to see everything.
How:
Lie next to one another with one leg over each other's chest, with your heads at opposite ends of the bed. Arrange yourself so you can get a sensational eyeful while your partner watches you enjoy your favourite toy or touch.
Peep Show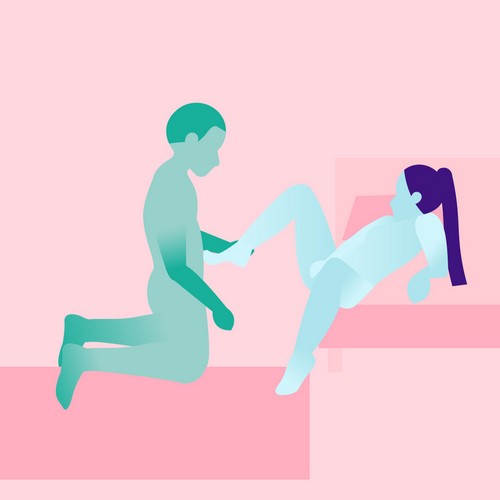 If you're excited by the idea of a private showing, try out the Peep Show. This position challenges you to keep your hands off one another while giving you an all-access view of your partner's playground. If you've got a passion for fashion, this is the perfect position to add lingerie.
How:
One partner settles comfortably on the edge of a bed with their legs spread, while the other kneels nearby. You can touch
your partner, but only with one foot - instead, focus on watching them touch themselves where they like it most.
Add:
Pop on some sexy lingerie to add an extra visual element. Take a peek at our crotchless panties or perhaps a crotchless bodystocking for something more fully-fledged - the inbuilt stockings and suspenders leave your crotch exposed for the ultimate peep show.
The Proposition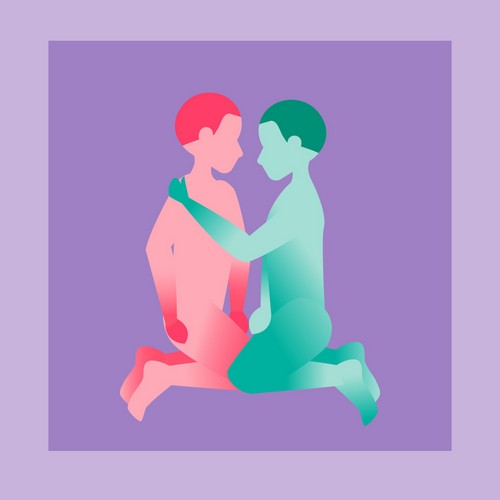 For a real intimate feel, try The Proposition, where close proximity to your partner is the name of the game.
How:
Kneel comfortably facing your partner and let your hands explore your body, hips, inner thighs, and intimate areas. Be sure to keep eye contact with your partner as the play progresses - it'll bring the temperature up from hot to scorching.
Add:
While you're getting an eyeful of your partner's beautifuls - pop on a cock ring and take it the full distance. Masturbating with a cock ring can be just what you need to take things a step further.
Wow The Webcam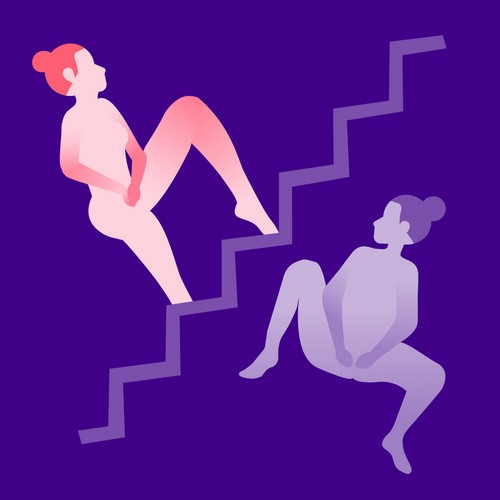 You may be hoping to enjoy some long-distance love with your partner - and a webcam plus this position could be the best thing that happens to you.
We know, we know. Who wants to be long-distance anymore, but also, who doesn't love a movie night? And by 'movie night', yes, we do mean 'adult movie night'.
How:
You and your partner probably won't be in the same room for
this, so it's all about display and comfort. Make sure you're sitting in a comfortable position where you might be able to keep a phone between your ear and your shoulder. Arrange a webcam or mobile so it gives your partner intimate access as you show them your good stuff.
Add:
For a little extra stimulation for you and your partner, add in a mini wand vibrator. See your partner enjoy the extra rumbles through your screen when you can't touch each other in person.
Magnificent mutual masturbation
Masturbation: have at it with or without your partner, and with or without a toy. Either way, enjoy yourself and be safe.