Hands-Free Pleasure for People with a Penis and/or Prostate
Here's some top sex toys for hands-free stimulation for anyone with a penis or prostate.

Hey blokes - give your hand a rest from the five-fingered salute and check out some bonza sex toys to give you a hand instead. Wanking is great, but there are a ton of benefits with toys to help you enjoy yourself even more:
Thrusting your body into a static toy is closer to sex, so it gets your whole body and mind involved.
Some toys will get you off with zero effort on your part - sound good?
With no risk of RSI from repetition of strokes, you can extend your pleasure for a longer sesh.
Wearable toys don't require an erection to get you off.
Check out our top 6 sex toys for hands-free male masturbation.
Curious to know more about Better Sex for Men? Why not also read:
9 Ways to Make a Male Orgasm AMAZING
Top Tips for Sexual Satisfaction (if You're on the Small Side)
THRUST Pro Xtra Taylor Ribbed Realistic Vagina and Ass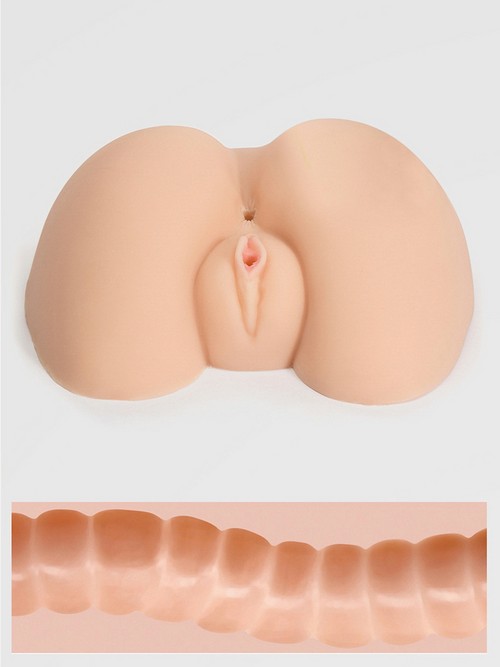 Just take a Captain Cook at this beauty. A fella would get a stiffy simply looking at this inviting toy. It's got not one but two inviting orifices, each one with sensational textures that drive you wild.
Highlights
Sits on any flat surface for hands-free thrusting
Both entrances are perfectly poised for penetration
Upgrade the fun with a bullet vibrator
What you say:
'Wow - this is absolutely fantastic. Feels so real inside and out. Gave me the most intense orgasm I've had in a long time. I'm hooked!'
Fleshlight Shower Mount and Hands-Free Adaptor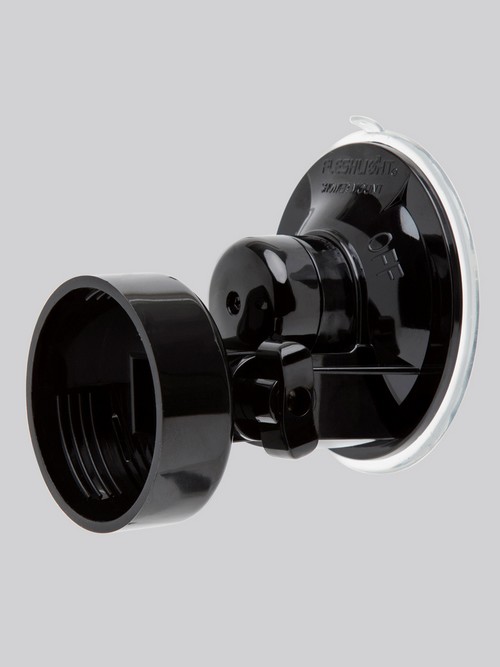 You can whack your Fleshlight onto this mount for hands-free fun. The suction cup clamps to any smooth surface for a sure trip to the Big O.
Highlights
Screw base firmly holds your Fleshlight
Lockable suction cup creates reliable fix
Adjustable hinge for the perfect angle
What you say:
'After collecting some Fleshlight models, my only complaint about them was the lack of hands-free fun. The first time I used the mount I absolutely loved it. It does exactly what it says! It holds on practically any smooth surface and does not move at all.'
Lovehoney Wild Thing Remote Control Cock Ring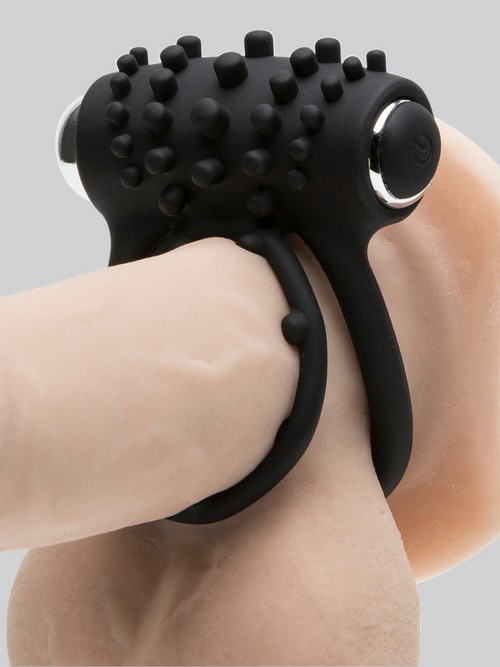 Covering your meat and potatoes, this stretchy cock ring offers hands-free fun with the totes bonus of a remote control. Howzat!
Highlights
10 function motor gives you torque to burn
Silicone rings offer grip for intense fireworks
It's a win/win for solo and couples play
What you say:
'As a guy with quite the toy collection, I can still say this is just about the best toy I've ever used. The double loop is super comfy and the design is sleek 'n' sexy.'
Bad Kitty Adjustable Cock Ring with Ball Bag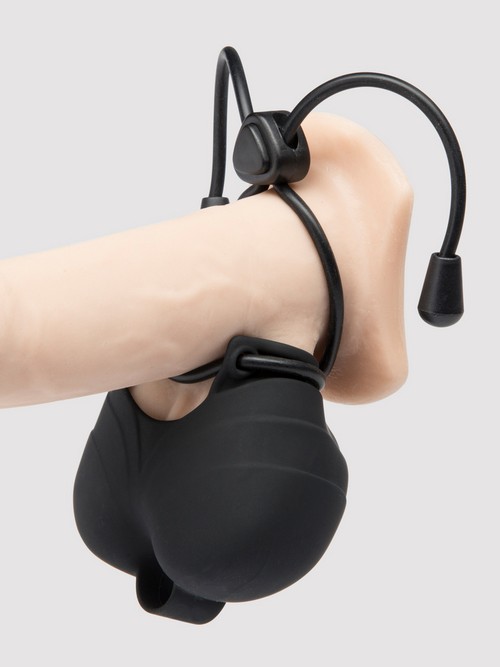 This unique toy is a nut sack that fondles your balls. No bonk buddy required. Insert a bullet vibrator for the ultimate in nut sack fun.
Highlights
Adjustable for a perfect fit
Made from hypoallergenic silicone for comfort
Cums with a bullet vibe holder for extra stim
What you say:
'The squeeze of the strap around your balls and the feel of the bag is out of this world. It's easy to fit and stays in place and feels so good when you sit down or when just walking.'
Lovehoney PRO-Stim Elite Silicone Prostate Massager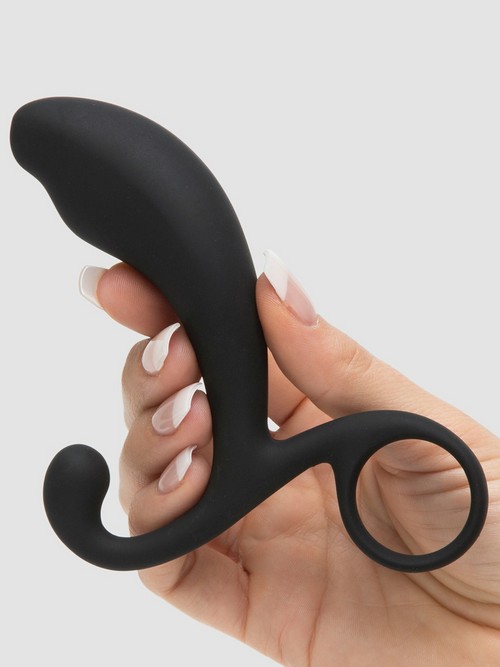 Looks like something out of Alien, right? This incredible toy will probe your prostate P-spot with nothing but a clench of your butt cheeks. What a legend.
Highlights
Angled, tapered shaft massages the P-spot with each clench
Bonus T-bar base with perineum massager adds even more sensation
Dimpled tip for out of this world prostate-gasms
What you say:
'This thing just feels fabulous. It hits my buttons spot-on with gentle, insistent pressure. Watching porn with this while clenching, then grinding... This is the ultimate chair-gasm stimulator!'
Lovehoney Curved Silicone Suction Cup Dildo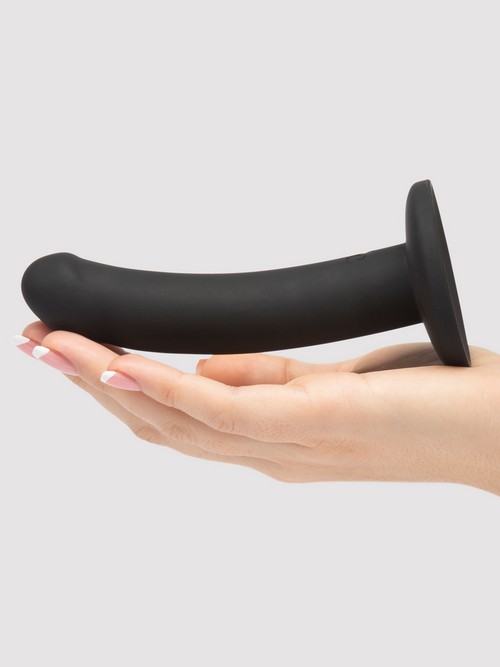 Simple, eh? Meet the humble suction cup dildo. But when you whack this beginner-friendly silicone wonder onto any smooth surface, you can ride the O-train all the way to a hands-free climax. Too easy, sport.
Highlights
A favourite with peggers and first-time anal players
Curved shaft and ridged tip for flawless P-spot stim
Strong suction cup sticks to any smooth surface
What you say:
'I used the suction cup to fix the dildo to a door frame and rode it while bending over. I've found that if you insert it a little of the way it hits the prostate just nicely to produce a nice orgasm. There are not a lot of dildos that manage this.'
And, of course, don't forget lube
At Lovehoney, we're right into lube. The wetter the better, we say. For penis and ball play we prefer a water-based lube like Lovehoney Enjoy. You'll get both comfort and sensual thrills.
For bum fun, we reckon Lovehoney Discover Anal Lube is the go. It's thicker and lasts an age for safe and sensational anal adventures.