Beginner's Guide to THRUST Strokers
Get your THRUST on with these expertly crafted, super-realistic sex toys.
Perfect for anyone with a pecker, the range of THRUST sex toys have been specially designed to take penile pleasure to sensational new heights. Whether you're new to sleeves and strokers in general or you're keen to find out more about the THRUST collection, you can trust your thrust with this incredible range of realistic male masturbators.
Why should I use a Stroker?
Stroking the magic lamp the old-fashioned way is all well and good, but what would you say if we told you that you could take your next hand shandy to a whole new level with the help of a nifty little toy? Whether you know it as a stroker, masturbation sleeve or a male masturbator, this type of toy is ideal for stepping up your wristy game, particularly if you're new to the world of male sex toys.
Strokers are one of the most popular male sex toys, and for good reason too. While these babies might look simple, they definitely deliver on the goods. Strokers are filled with a range of textured ridges, waves, bumps and nodules that are designed to feel seriously good when you use them to polish the pole. Available in realistic or non-anatomical designs, there's a masturbator to suit almost everyone's taste.
While some are designed to mimic the feel of your partner's foof or bandonkadonk, others have been crafted to imitate the sensations of being gloriously deep-throated. Regardless of whether your stroker is designed to feel like the real deal, the main point is they feel damn good on the goods, if you know what we're saying.
Strokers are great for a bit of solo private browsing, but they also make an excellent addition to partnered play too. Open-ended strokers are ideal for spicing up a cheeky wristy, and they can even be used when you're getting your knob polished by your kinky companion. Pick up a transparent sleeve so you and your boo can both get a good view of the action. Try introducing a male masturbator to your foreplay to get you both frothin, or if you aren't quite up for going all the way you can use your sleeve for an intimate mutual masturbation sesh instead.
A masturbation sleeve, like the THRUST Pro Ultra Carrie Stamina Trainer Vagina Cup, also makes for a great stamina training unit if you're keen to improve your technique and staying power. Incorporate your sleeve while edging to slowly build up your pleasure tolerance level. If you're not familiar with edging, it's an incredibly popular practice that can help you to delay climax. All you've got to do is choke the chook until you're just about to jizz, take a break for 30 seconds, and then repeat the process of painting the pickle and backing off before you blow your wad. Over time, you should notice your stamina builds so you can keep bonking for longer.
And one of the best parts? They're super easy to clean. Just some warm soapy water or a dash of sex toy cleaner should do the trick. So, why not invest in a pocket pussy and treat your peen to a bit of a pamper?
What's good about a Realistic Male Masturbator?
If you like your strokers to resemble the real deal, then a realistic masturbator is where it's at. Whether it's designed to look like a mouth, anoos or poonani, realistic masturbators are just that - realistic.
One of the main things that sets realistic sex male masturbators apart from other sleeves is the incredible material it's made from that's designed to look and feel like soft, supple skin. Not only do realistic masturbators look spot on, but the material also retains heat, so you can submerge your toy in some warm water, which will help it to feel more natural while you're getting down to business.
To keep your realistic stroker looking and feeling its best, it's important to give it a good dusting with a renewer powder, like the THRUST Lifelike Sex Toy Renewer Powder, after you've cleaned it. This will help to prevent your toy from turning into a tacky mess by keeping it good as new.
Our range of THRUST Realistic Strokers
The THRUST collection includes FOUR thrilling ranges, each with its own incredible set of perks. Whether you're after the most realistic stroker or you're just after something to tickle your pickle, check them out below to find out which one you should be adding to your cart.
THRUST Pro Mini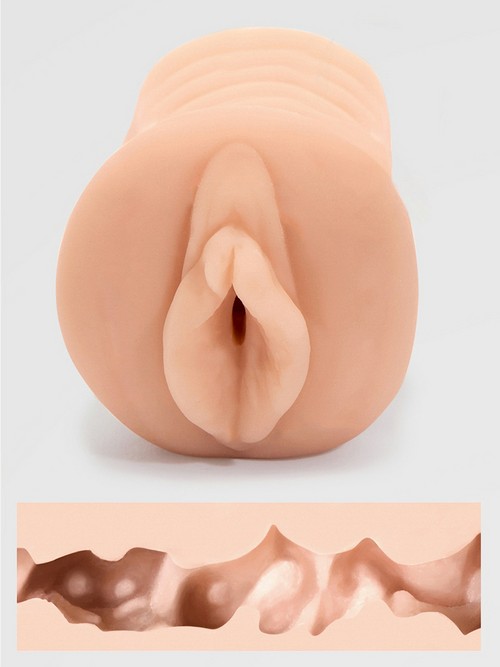 If you're new to the THRUST range or male masturbators in general, THRUST's range of Pro Mini sleeves are the perfect entry-level strokers. Designed to be used as an extension of your own hand, these simple but stimulating pocket strokers feature realistic entries and a range of incredible internal textures to deliver extreme stimulation.
The THRUST Pro Mini Ruby Textured Blow Job Mouth features a soft mouth entry to imitate explosive oral sensations. Lined with a range of ribs and dotted textures, this sleeve is sure to turn all your blowie fantasies into a reality. If you prefer your pocket sleeve to resemble a Mappa Tassie, then the THRUST Pro Mini Ella Realistic Pocket Pussy is for you. Enjoy this super-tight realistic pocket puss for explosive result. Both of these Pro Mini sleeves are compatible with bullet vibrators that can be inserted into the base of the sleeve for even more intense sensations.
THRUST Pro Ultra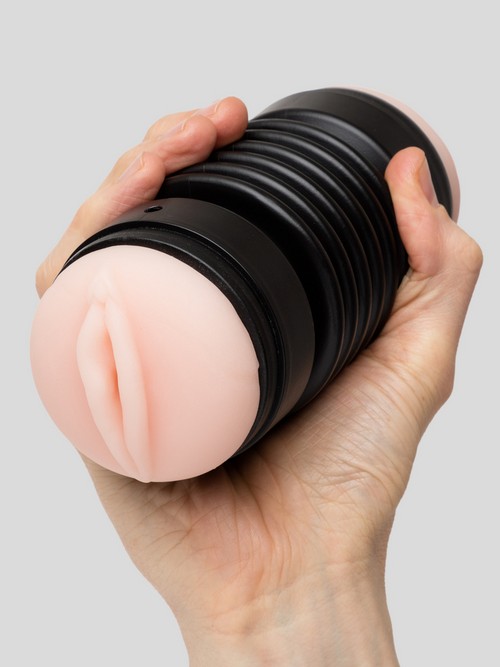 Discover the thrilling internal textures of the THRUST Pro Ultra range. The THRUST Pro Ultra Holly Realistic Vagina features easy-grip external ribbing that's designed for absolute control. Enjoy six inches of internal length for a comfortable yet snug fit.
If you're after a front and back bottom combo, then check out the THRUST Pro Ultra Gigi Double-Ended Cup Realistic Vagina and Ass. This double-ended masturbator features both vaginal and anal entries so you can choose your own adventure.
And if you're keen to explore one of the best ass masturbators, then get a load of the THRUST Pro Ultra Coco Ribbed and Dotted Ass Cup. Complete a tight anal entrance and an expertly ribbed and dotted canal, you're sure to be wowed with every thrust.
THRUST Pro Xtra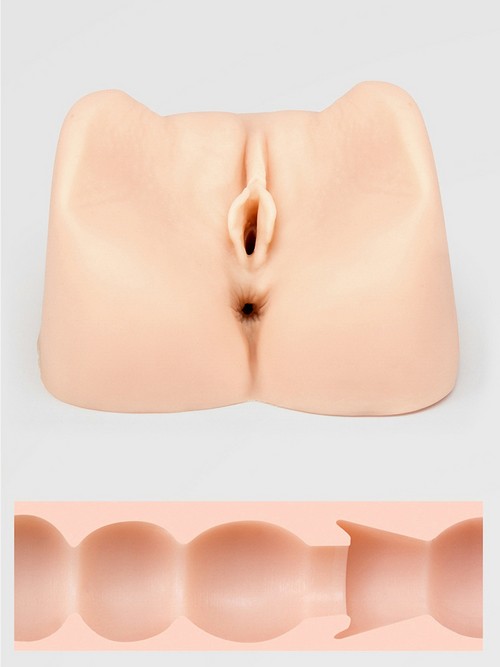 Up the ante with the THRUST Pro Xtra collection. Each piece from this collection features enticing twin entry holes in a range of welcoming poses. Choose from a selection of sizes and textures to customise your next naughty sesh.
For a realistic ass sex toy that looks and feels just like the real thing, the THRUST Pro Xtra Hayley Ribbed Realistic Vagina and Ass is just what the doctor ordered. Plunge into this spreadeagle-style masturbator to experience the incredibly lifelike sensations. Weighing in at just over 1kg, this dual sleeve is designed to rest comfortably on a flat surface for added stability while you have your way with her.
THRUST Pro Elite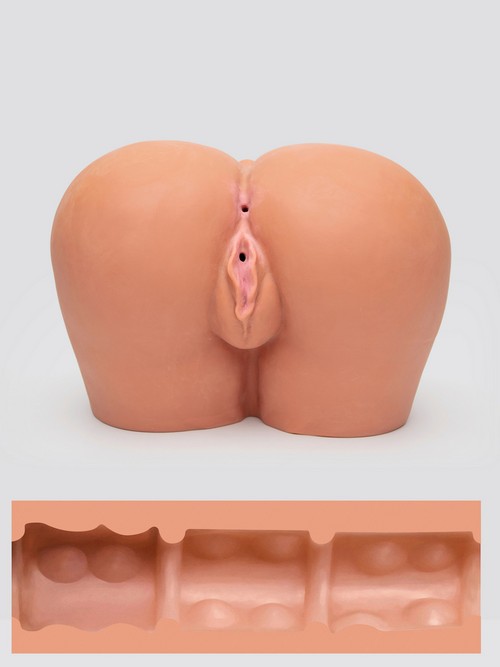 Last but certainly not least, the THRUST Pro Elite strokers are the crème de la crème of the THRUST collection. Featuring bulkier proportions and twin canals that offer different sensations, the THRUST Pro Elite range lend themselves well to more energetic sessions.
Do it doggy-style with the THRUST Pro Elite Giselle Ribbed Vagina and Ass Male Masturbator. This THRUST masturbator has been designed for the ultimate authentic experience. Her ass is ripe for spanking while you plunder her booty or slip inside her snatch.
More Sexual Happiness Advice
You can never know enough about sex, right? Why not join us on our sexploration journey? Stay up to date with the latest advice on our blog, the Lovehoney forum and the weekly Sexual Happiness podcast.