5 Ways to Make It Magic This Festive Season Regardless of Your Relationship Status
Or anytime of the year...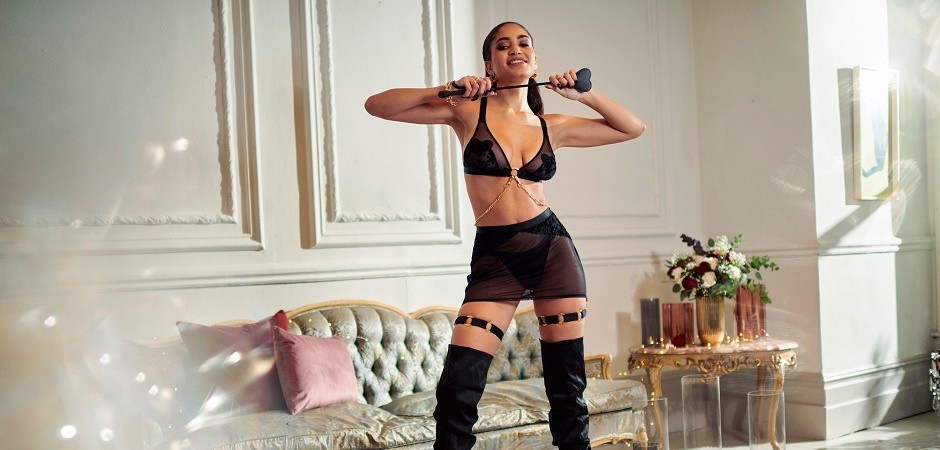 Forget the preconceived notions of coupled up romance you might have for the holidays. Whether you are single, in a relationship or anything in between, the silly season is a time for fun, food and getting frisky.
Exploring your sexual happiness in the bedroom can be just as fun with or without company and the same goes for other areas of our life. We've made this list of ideas for you to try this December which are bound to make it magic. These can be done with a partner or on your own but we would recommend you try them solo to romance yourself during this busy time of the year.
You don't even need to be really into the festive spirit to have fun here - if you think those trashy festive rom coms are only good for drowning out the sound of your vibrator then this round-up is also for you.
Purchase a piece from the Museum of Erotic Art online auction
Earlier this month we suggested spicing up your Christmas catch-ups with a visit to the Lovehoney Museum of Erotic Art at Chin Chin Sydney. The event brought together creativity and sexuality to open up conversations about all things sex, relationships and eroticism.
We asked 10 progressive and talented Australian artists to create artworks based off of their favourite toys and the results were inspired. Now, all the pieces (including one by Chantelle Otten) are being auctioned off with all of the proceeds going to a charity of the artist's choice. If you would like to get involved in the action and bid online for a piece or if you would just like to admire the artwork then head to the Lovehoney Museum of Erotic Art website. Did someone say Christmas present?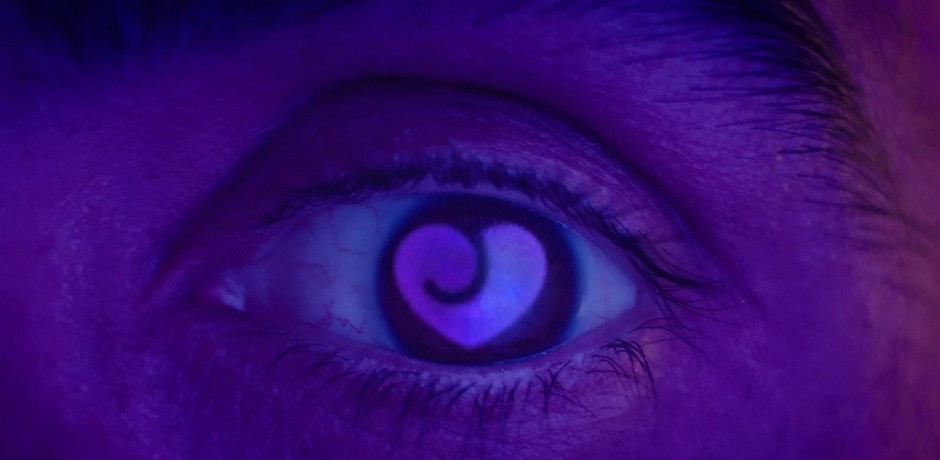 Take your remote control toy out Christmas shopping with you
We all know going out shopping on the holidays is stressful with a capital S. While a lot of people are opting to shop online - which, as an e-commerce business we encourage you to do because, duh - there is a bit of fun to be had in the crowds of shoppers.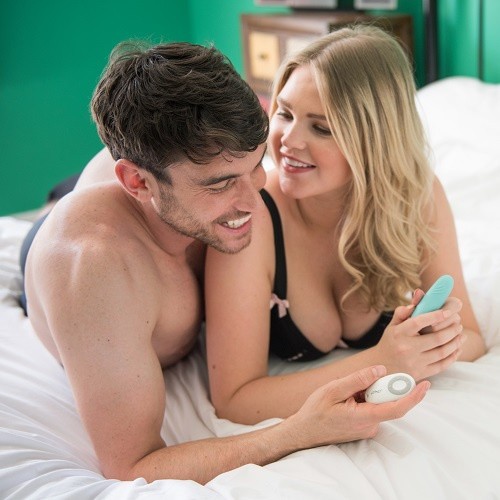 It's pretty hard to feel stressed when you've got a party going on in your pants. Lovehoney has more app and remote controlled vibrators than you can poke a stick at and many of them fit perfectly inside underwear or can sit comfortably internally. Add a good lather of water-based lube to a toy like the Desire love egg (which is inserted into the vagina) or the We-Vibe Moxie knicker vibrator (which can be attached to anyone's underwear) and slip it in place before turning it on.
Hand the reins over to your partner if you have one while you try to decide - with much difficulty we're predicting - on what candle to get for your Auntie. Alternatively, chuck on some headphones and wander around the shops on your own with a gentle rumbling which will have you feeling relaxed and very keen to get home.
Whatever you do, relish in your hot little secret and don't be surprised if you get nothing done. We didn't say it would be a productive activity, did we?
Discretion is key here so penis-owners, you might want to sit this one out or find a full-proof way to hide any signals which may—ahem—arise.
Gift yourself something that makes you feel good
If you're a strong believer in the power of treating yourself, you'll probably have a few things in mind already for presents from you, to you. Whatever is on your list, make sure it brings you happiness. Sexual happiness specifically.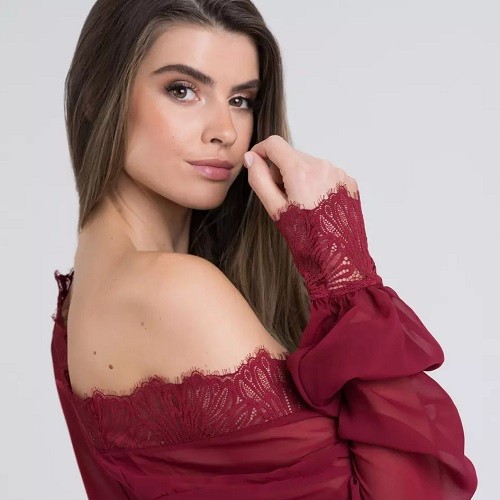 Had your eye on a silky robe like this one or a hot AF set to let your kinky side out (which you can do on your own btw)? There's something about matching undies which can make you feel so confident and buying it for yourself - empowering.
Or, is it a toy you've been dreaming of? Nothing makes play more exciting than testing out something new for pleasure and masturbation, exploring different sensations and turn ons. Wait for the big day to unwrap it, or don't, it's your gift.
Carve out some alone time
Speaking of solo play—between friends, lovers, work and family, this time of year is often crazy busy for us all and it can be easy to run out of time for self-care. Which is exactly why you should prioritise it.
A bath with your fave waterproof toy? Face mask with an orgasm balm stimulating your nipples? Wine and a trending sex ed book by an award-winning sexologist? Whatever self-care means to you there are heaps of ways to slip in some me-time, even if it's just 30 minutes once a week in the lead up to the end of the year.
Seek out your own thrills by polishing the pearl or the pole on the reg and see what wonders it can do for your stress relief and sexual satisfaction. Got a sexual partner? Let them reap the benefits of your solo time and show them what you've learnt about your body in a little masturbation performance. Best. Present. Ever.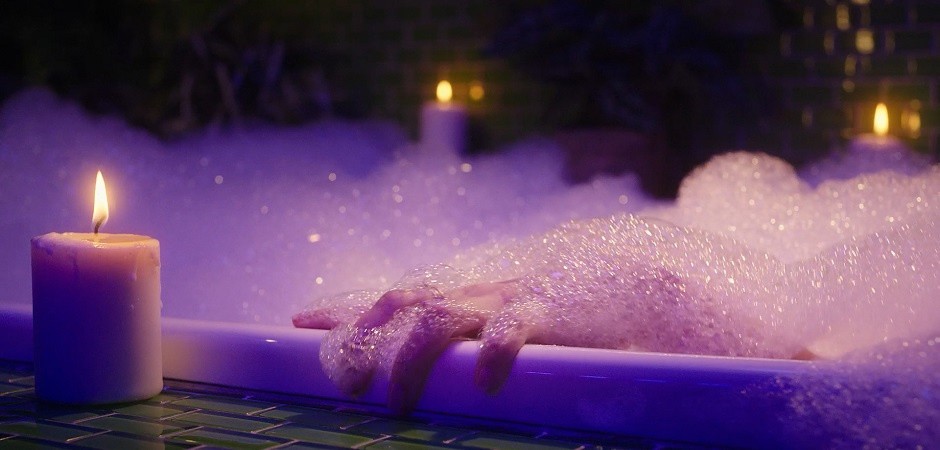 Try something new before the end of the year
Don't let your resolutions go untouched for another year. No, we don't mean your already failed missions to cut out chocolate or to write in your journal every night, we mean your sex resolutions. If there's a fantasy you've been meaning to try or an erogenous zone you haven't fully explored yet (anal play, anyone?) then use this last bit of time to get on to it.
From temperature play to a full list of fantasies you could be into, we have mountains of content on Lovehoney dedicated to coaching you through how to try new things in the bedroom. Pick your poison—something you are ready and willing to delve into, of course—and make it your goal to give it a crack before the clock strikes 12 on New Years Eve.