Position of the Week: Let's Talk About...
Get naked, sit on opposite ends of the sofa and engage in a two-way masturbation conversation. Now Let's Talk About…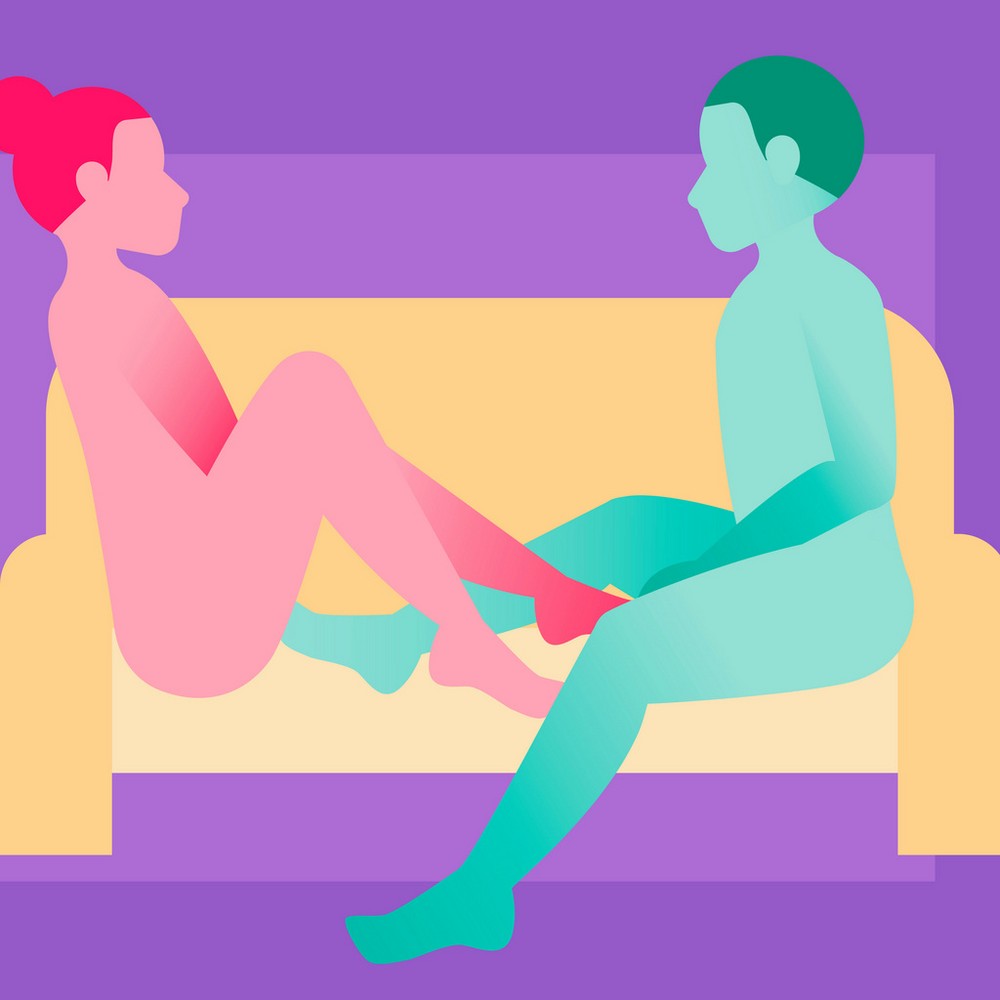 Why?
Sitting opposite anyone with your legs open while you pleasure yourself may put you in a vulnerable place, but try and move beyond this and it could also be one of the most sexually liberating things you can do. Plus, it's super hot to watch each other in the throes of heady passion during a self-pleasuring session. How?
Position yourselves at either end of a sofa so you're facing one another, and quite simply go to town on stimulating yourselves. Maintain eye contact throughout to up the intensity levels, and pleasure yourself like nobody else is watching i.e. don't hold back on how you would usually masturbate when alone.
Try
Your fingers may be absolute pros when it comes to knowing how your hungry pleasure zones like to be teased, massaged, and stroked, but how about a little extra in the sensation stakes from stimulating textures and vibrations? A vibrator or handheld masturbator for penises could send your solo sessions straight to climax heaven.
Make it even better
Invite your sofa-dwelling partner to get involved in your play from afar (well not too far depending on the size of your sofa) with the addition of remote control toys. Choose whatever floats your boat from a wide range of remote control vibrators, vibrating cock rings, and butt plugs. The remote control element allows you to add to the voyeuristic element of the Let's Talk About… position, which is key to helping you learn what makes each other tick, and an incredible turn-on.
Not the position for you?
We're working to make sure that everyone is represented on our website, regardless of who you love, so we'll be using a variety of gender depictions in our Position of the Week posts. This will include straight, gay, lesbian, and gender neutral couples, but all positions will have details in the description of how to make them work for your own relationship dynamic.