7 Things You Should Know Before Pegging Someone
If you want to try pegging, read up on the 7 things you should know before you get thrusting.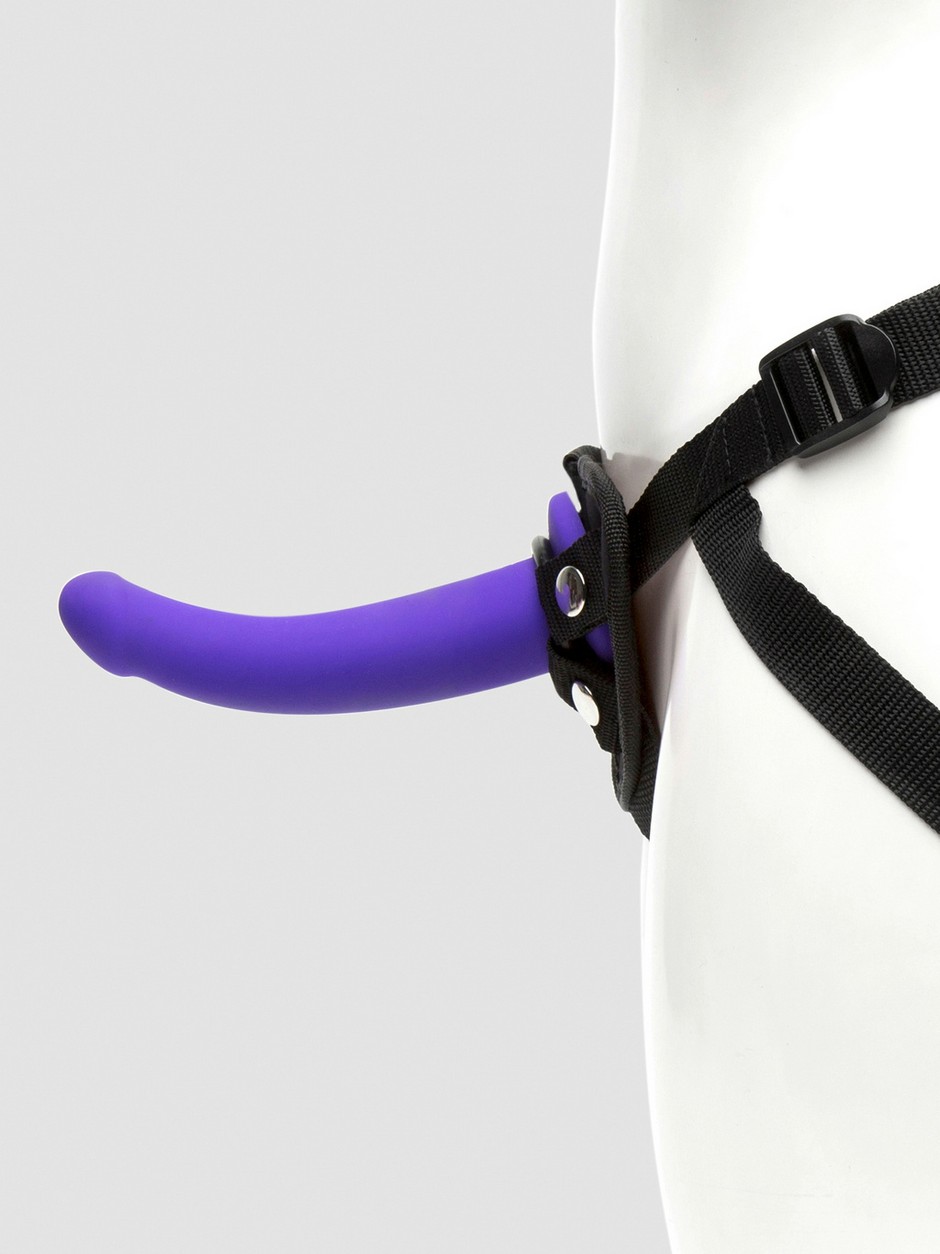 What if you wake up one morning and your better half asks, 'Will you peg me, honey?'
If you didn't know, pegging is when a woman uses a strap-on dildo to penetrate a man's anus.
So, before you react, read on to find out the 7 things you should know before pegging someone.
We asked some loved-up couples for their hot tips on what you should know when trying out pegging for the first time. Check out their best advice.
Ask your flame to read 7 Things You Should Know Before Being Pegged.
To satisfy your itch about strap-on dildos and harnesses, explore our range of products and explore our handy guides:
1. You Know Nothin' (Dong Beau)
Assume nothing, peeps. Your first time is unlikely to be your best.
Even if you've tried it before with a different partner, it'll be a whole new ballgame with your beau.
So be patient and ready to rediscover most of that you thought you knew. And that's not a bad approach to take with any new bonk buddy, because everyone is unique.
2. Let's Talk About Sex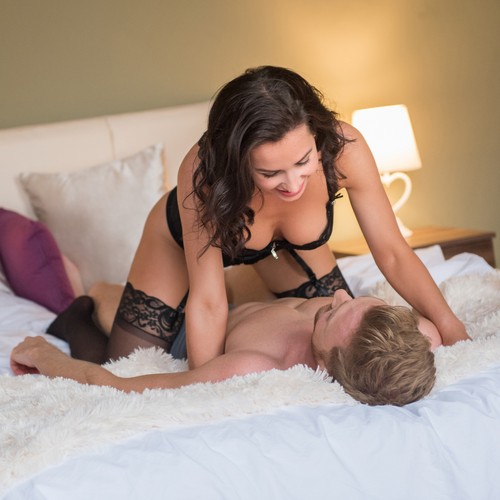 You need to be comfortable talking with your partner about sex. Before you start, ask your kinky companion what they want from this experience, and how you can help them achieve it.
Pegging works best with a good chin wag before, during and after the act.
As the pegger, you'll be penetrating your partner (peggee) with an appendage which you can't feel through, unlike a real live wang.
Top tip:
Chatting during your sex play is key to know what's working for them.
3. Watch and Learn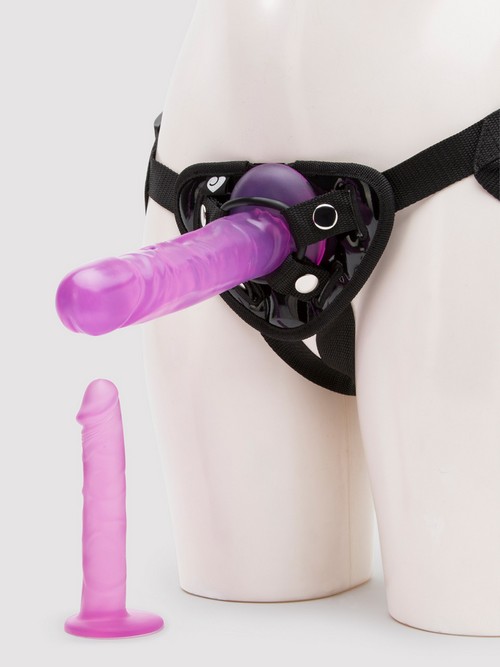 It helps if you take a look as your partner pleasures themselves anally, say with anal sex toys or butt plugs. You'll learn what sort of depth and pace of penetration works for them.
Once you're wised up, it's time for you to get involved. Forget the strap-on for now. Focus on using toys to stimulate stage door fun.
Once you've mastered hitting all the right spots with a toy in your hand, you're well on your way to
strap into hip-thrusting butt fun with a basic strap-on kit.
Top tip:
Don't just practice with your better half. Try out the strap-on yourself. See how you go thrusting and controlling your dongle. You'll be surprised how much getting used to it takes.
4. You're Only as Good as Your Tools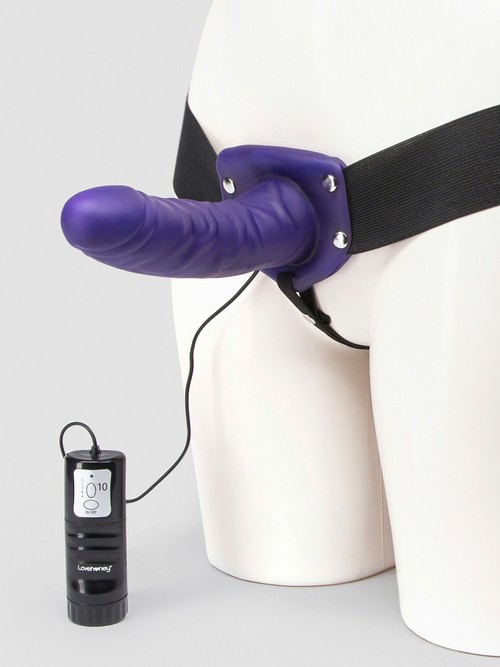 You might want to choose the gear, but hold off a tick. The receiver (peggee) should choose the appendage, because they might want it big or small or whatever. They might want a vibrating strap-on. As the pegger, you can choose the kind of harness that would suit you.
Here's our Top 10 Best Strap-ons.
Do you need a harness that's machine washable? You could fancy some sexy harness briefs that can hold a lovely dildo. Do
5. Domin-ish?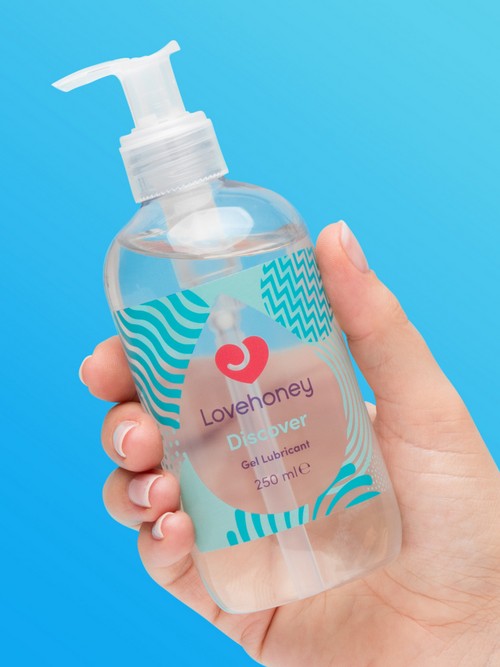 Keep in mind that your partner (the receiver) is in charge throughout play, not you.
It's always the sub who calls the shots in these scenes, not the dom, because they are at a slightly higher risk of getting injured. Which shouldn't happen if you use plenty of anal lube and take it easy, but caution is advised.
Let your boo set the pace and depth of penetration. As far as pozzies, try doggy, spooning or
cowpoke position and let your partner ride you. Save your hip-thrusting inner Elvis act 'til you've gone around the block a few times.
Top tip:
Agree on a safe word to stop play if things go further than you're ready for. Especially as the first few times you're pegged can be a tad overwhelming.
6. Better Work it Out
As a vulva owner, get ready for pegging to introduce you to a whole new world of butt and leg muscles you never knew you had. The old thrusters.
Pegging can be strenuous. Work on your stamina with core and glute exercises at the gym. Why not be cheeky and ask your personal trainer for some pegging-inspired workouts?
Top tip:
Let your flame do most of the movement by riding you to start with. Work up to more thrusting later.
7. Aftercare
It should go without saying that aftercare is an important part of sex, and especially with new experiences like first time pegging. It can be a tad overwhelming.
Have a cuddle and a chat about what you loved or didn't love about the experience. Aftercare is about reassurance and intimacy.
After trying it, your partner or you may decide that pegging isn't for you, and that you don't want to do it again.
Top tip:
Your first pegging experience could also be your last. Be open to crossing it off the bucket list, and move on.