Beginner's Guide to Sex Toys
From vibrators to dildos and butt plugs to strap ons, whether you're on the hunt for the next naughty toy to add to your collection or it's your first foray into sex toys, we're here to take you from sex toy novice to pro with our handy guide.
If you're on the market for a brand spanking new sex toy then, we're happy to say, you've found yourself in the right place. Whether you're after a cheeky gift for a penis owner, something for someone with a vulva or you're looking to upgrade your own collection, Lovehoney's sure to have something that ticks all the boxes.
Sex toys are ideal for adding a different dimension to your sex play, whether it's solo, with a partner, or in a group setting. All sex toys are a little different, so read on to help find the perfect fit for you.
If you're keen to sink your teeth into a bit more advice on a specific type of toy, then check out our sex toy advice guides for expert advice on a whole range of fun toys.
Why you should invest in a sex toy… collection
Sex toys are the perfect way to spice things up between the sheets and add an exciting new dimension of pleasure, whether you're flying solo or getting hot and heavy with an extra player or two.
If you're yet to have a play with a kinky toy, here are just a few of the cheeky perks you can enjoy:
If you're keen to experiment, then sex toys are perfect for exploring different types of play so you can figure out exactly what floats your boat
Use a sex toy to train yourself to achieve stronger, more intense blended orgasms
If you or your playmate suffer from erectile dysfunction, sex toys are ideal for a bit of a helping hand
Sex toys are perfect for helping you or your kinky companion get across the finish line if you struggle to hit the Big O
Different types of sex toys
Vibrators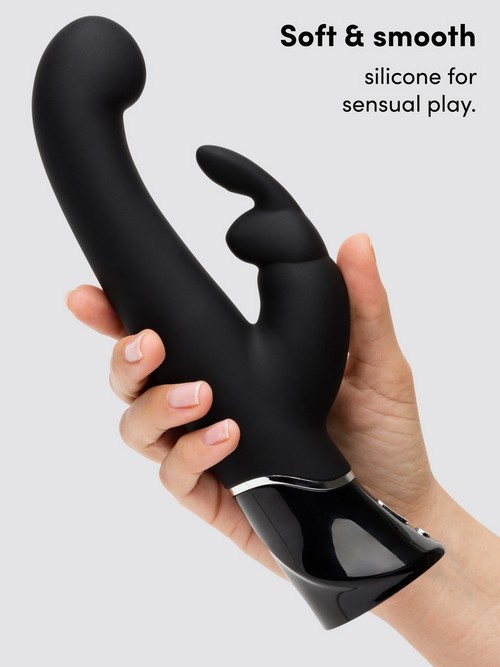 As the name suggests, vibrators are designed to deliver spine-tingling vibrations to your internal and external sweet spots. Available in a range of shapes, sizes, colours and materials with a whole bunch of fun functionalities to explore, vibrators make for perfect first-time sex toys!
Keen to get your collection started with a vibrator? Why not start with a classic rabbit vibe like the Fifty Shades of Grey Greedy Girl G-Spot Rabbit Vibrator? The rabbit is one of the best sex toys for beginners. If you're not quite sure how to use a rabbit vibrator, you can check out our handy guide for a few helpful pointers.
Dildos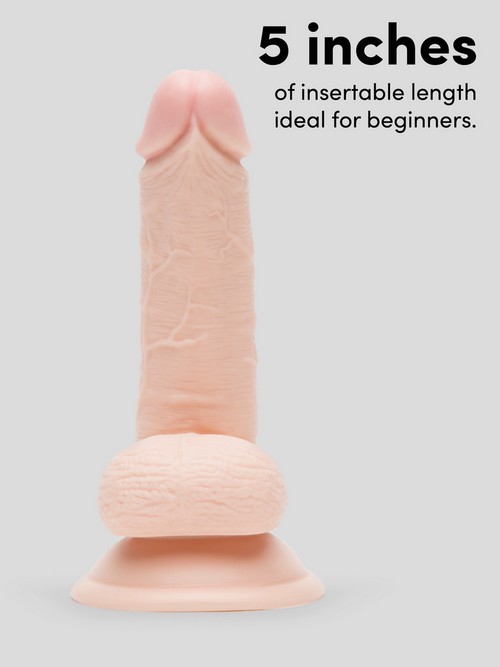 If you're not vibing with vibes but you're still looking for a bit of penetration action, then you might find that a good old-fashioned dildo tickles your pickle as well as your internal sweet spots.
Long, thick, metal, glass, realistic or double-ended, dldos are incredibly versatile, meaning there are plenty of options for you to pick the perfect pretend peen.
Wondering how to use a dildo? Dildos are perfect for penetration and stimulating those internal erogenous zones like the g- or p-spot. Use them anally or vaginally, but don't forget to slather up with a good dose of lube before diving right in.
If you're on the hunt for the perfect dildo for beginners, then have a squizz at the Lifelike Lover Classic Realistic Dildo 6 Inch. With just 5 inches of insertable length, this puppy is the ideal size for first-timers.
Cock Rings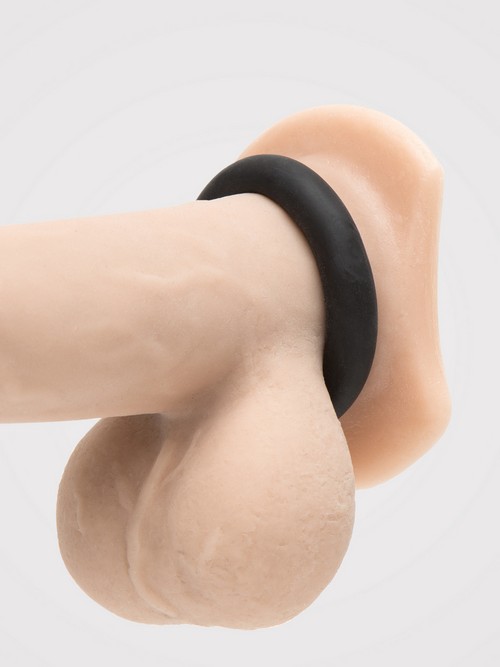 Cock rings are great for people with penises who want to grow their girth. Made from stretchy plastic materials, cock rings are designed to prevent blood from flowing away from the old fella, leading to a super-sized boner. Cock rings can also help to delay orgasm leading to increased stamina in the sack. What more could you want?
Not sure how to use a cock ring? Some cock rings are made to be worn around the base of the shaft. Others go around your meat and two veg for a bit of extra stimulation. Some cock rings even come with a built-in vibrator so your partner can get their rocks off when you're bumping beautifuls.
If you're looking to introduce a cock ring to your bedroom kit, then the BASICS Comfort Stretchy Cock Ring is thick and cushioned for comfort so you know your manhood is in good hands.
Strokers & Male Masturbators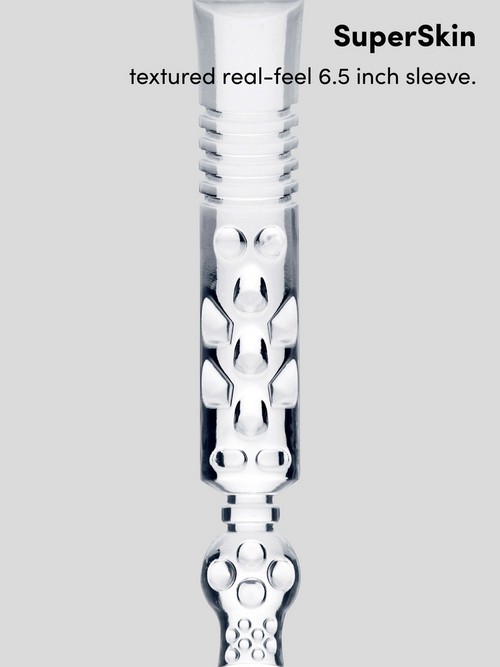 If you're used to the old unassisted hand shandy, then a stroker or male masturbator might be just what the doctor ordered to level up your next jerk sesh. Strokers can be used during solo play or with your playmate while you get frisky during foreplay.
Just add a dash of quality water-based lube before getting down to business.
Butt Plugs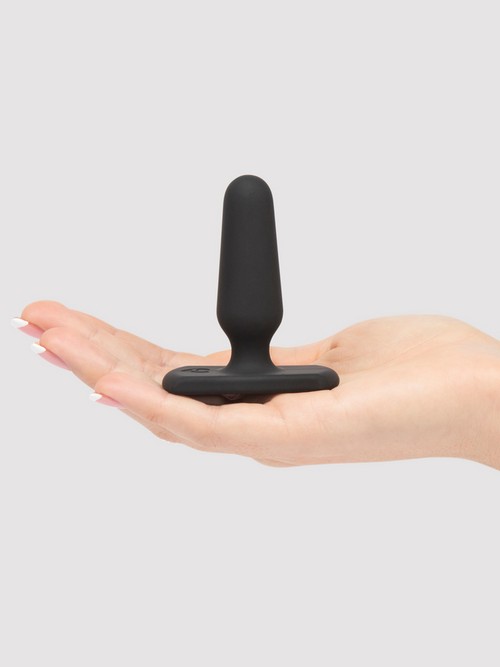 Explore your derrière with the help of a nifty butt plug. Butt plugs can be used by anyone with a bootyhole and help to add a bit of extra sensation by stimulating the sensitive nerve endings and the P-spot for the lads.
Start off small with a slender beginner's plug before trying something thicker or with a side of vibrations.
Don't forget… Your booty isn't self-lubricating, so if you're planning on deep-diving be sure to use a specialty anal lube to keep things moving.
Anal Beads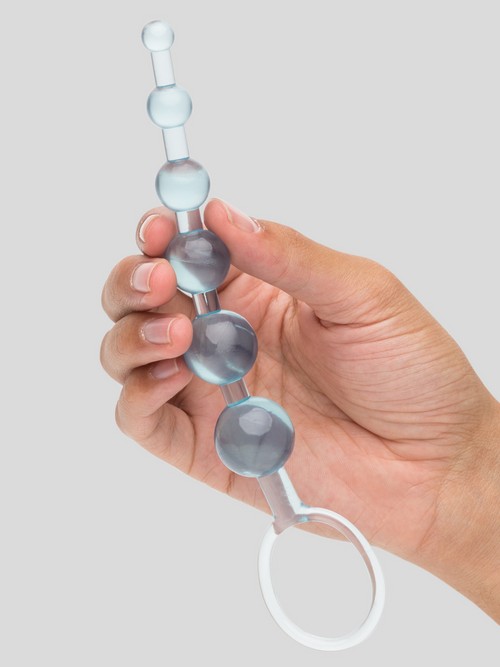 If you're not so keen on the idea of starting off with a single plug, then a set of anal beads might be more up your alley. Anal beads are typically smaller at the tip, increasing in girth down to the base, allowing your tushy to get used to the size and for easy insertion.
If you're after a beginner sex toy kit that'll have you covered for all things anal, check out the Lovehoney Bumper Booty Bundle Anal Sex Toy Kit (6 Piece). Just add a dash of anal lube before pumping them up your rump.
Love Eggs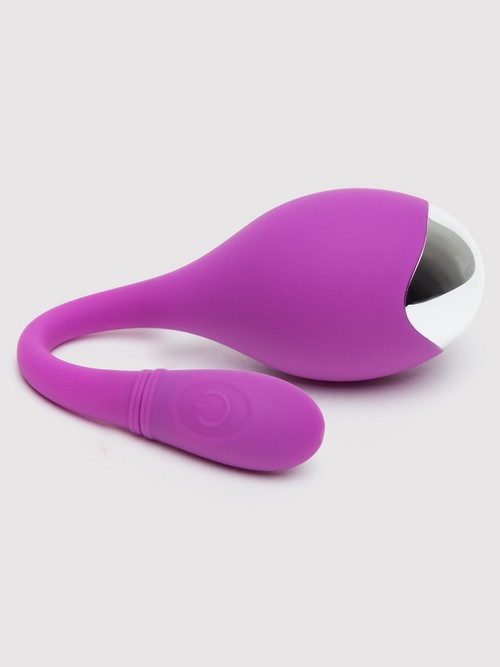 Love eggs, jiggle balls, kegel exercisers: whatever you know them as, these little weighted balls pack a mighty punch and are designed to help strengthen your pelvic floor.
Jiggle balls are designed to be inserted into your V to give your pelvic floor a workout. Super discreet, these babies are ideal for solo play, foreplay, or even to dial up the kink while you're out and about without anyone knowing. You can even pick up a set of vibrating eggs and hand the control over to your partner in crime so they've got the power.
Enjoy a tighter feeling vajingo, improved bladder control, and more intense, prolonged orgasms with the help of a set of love eggs.
Strap-Ons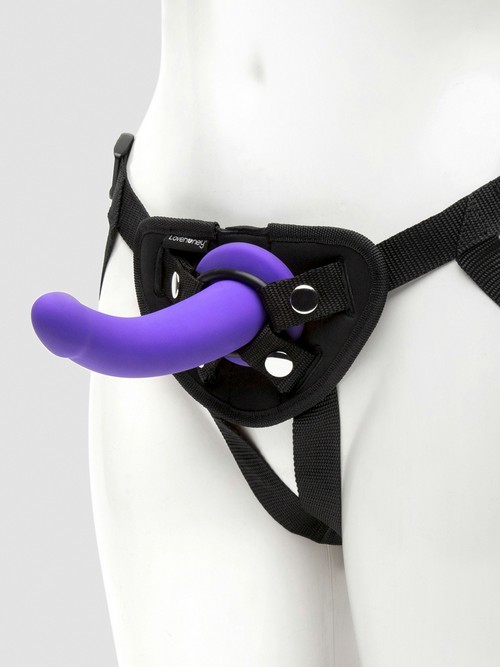 Whether you're keen to dabble pegging, explore lesbian sex or are suffering from erectile dysfunction, strap-ons are perfect for penetrating your plaything.
Strap ons can be used by anyone and everyone to explore the sexual dynamics in your relationship. Choose from strapless strap-ons, double penetration strap-ons or a classic strap-on harness kit that's designed to fit a range of different dildos depending on your mood. There truly is a strap on to suit pretty much anyone!