How to Use a Vibrating Love Egg
We answer the age-old question, "Who came first? The chicken or the love egg?"
What is a Love Egg?
If sex is the breakfast of champions, how do you take your love eggs?
No need to scramble to figure out how to use a love egg or to understand what exactly they are and how they differ from the buffet of other toys on the menu (sorry - we'll stop with the puns now)
Ball and ball-adjacent shaped sex toys seem to fall under a huge variety of names, so you're forgiven for feeling confused about the differences between the toys. To clear things up for you, here are the distinctions:
Kegel Balls
Anything you insert into the vagina can technically be considered a Kegel ball because you are using your pelvic floor muscles to hold it up (even if it's just a little bit), and when you do that, it's considered a Kegel exercise.
So, that includes love eggs and ben wa balls (ben wa balls are the OG of this kind of pelvic floor toy).
Love Eggs
A love egg, however, is a vibrating toy.
So, while a vibrating love egg can also be used like ben wa balls to strengthen your pelvic muscles, only balls containing a vibrator can be considered love eggs.
How does a Love Egg work?
While the design's purpose is to be inserted into your vagina for G-spot stimulation, a love egg works both inside and outside the vulva.
They're small (egg or ball or similar-shaped) vibrators, containing a motor inside and either a remote or app so the vibrations can be controlled.
How do you use a love egg?
Foreplay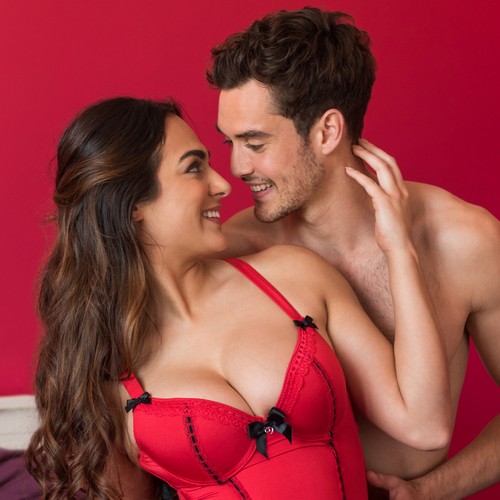 While they are designed for use internally for people with vulvas, the vibrations love eggs provide are great for warm-up play.
There are plenty of erogenous zones all over the body to test your new toy on. Try running your love egg over you or your partner's:
Labia
Clitoris
G-spot
Prostate
Nipples
Anus
Inner thighs
Ears
Neck
Stomach
Treating your partner/s to the love egg's vibrations during foreplay will not only surprise and delight your bedroom buddy, but also establish a strong level of trust and intimacy. You could be spicing up play and strengthening your relationship, all for the low, low price of one little love egg.
Solo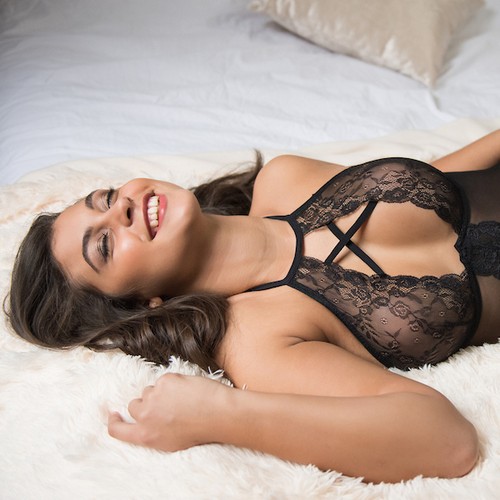 Even if you're going it solo, don't skip the foreplay before using your love egg internally. Once you've engaged in the warm-up, you'll be feeling more relaxed, aroused and ready to insert your toy.
Before you go all-in, make sure to use a lubricant to slicken the surface of your love egg and intimate areas. A water-based lubricant is your best option as it will work well with any love egg material, whether silicone, glass or metal. As a lot of love eggs are constructed from silicone, so it's best to steer clear of any silicone-based lube options.
Once you've applied the lube to the love egg and around the vulva, you'll be able to gently place the egg inside your vaginal opening and push it further in. If the love egg has a cord for removal, you'll want to ensure you leave it out and within easy reach.
The great thing about love eggs is how much stimulation they give. You'll feel the sensations of each pulse or vibration around the clitoris, vaginal wall, anal area, perineum, and labia.
They also offer a more subdued feeling than that of larger vibrators and dildos, so you won't be overwhelmed, especially if you're new to the world of sex toys.
With a partner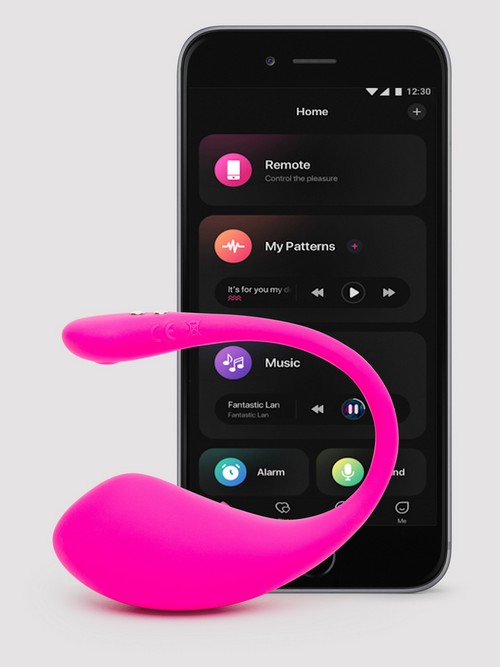 Love eggs don't have to be kept aside for your solo play, it's easy to integrate them in time with your partner/s too.
Inserting a love egg, or having your partner insert one while they give you oral sex, is an easy way to enhance the feelings of an already pleasurable experience.
If your partner struggles with multitasking, the love egg will be their new best friend in no time. Instead of trying to keep up the finger-and-tongue action, your partner can simply concentrate on what they're doing with their tongue while the love egg helps stimulate from the inside. The relief will be yours as well, with no long or sharp fingernails in sight (phew). Even better, if your love egg is controlled by a remote or app, try handing the controls over to your partner.
The Lovesense Lush 3 App Controlled Rechargeable Love Egg is the perfect choice for this kind of play, and a must-have if you and your partner are long-distance lovers. The tail on this bad boy isn't only practical for removal, it's also fixed in place to add an extra level of stimulation as it rests against your labia.
Publicity stunt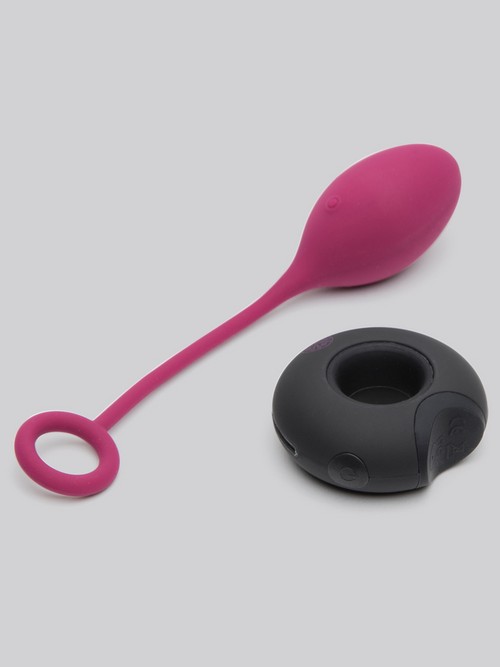 Once you're comfortable with your partner controlling your love egg for you in the bedroom, it's time to step ever further outside of your comfort zone.
The beauty of wearing the love egg internally is that it's your little secret. A quiet love egg, like the Mantric Rechargeable Remote Control Egg Vibrator, is discreet and quiet enough to wear out and about for low-key thrills.
Hand over the remote to your partner and enjoy a subtly sexy meal/movie/musical or whatever activity you're planning for date night. Just check the distance you can operate the remote from - you don't want to lose control of the vibe just as they're about to... lose control.
Added Bonus
Vibrating love eggs are fun, but they also have a practical aspect that can enhance your sex life even when you're not wearing one.
Wearing an egg vibrator causes your pelvic floor muscles to tense to hold the egg in place, regardless of if it's turned on or not.
Toning your internal pelvic floor (Kegel) muscles strengthens the muscles that contribute to orgasms,leading to easier and more intense Big O moments for vulva owners.
Try popping your vibrating love egg inside and do some light activity that involves standing, like doing the dishes or hanging washing. They will no doubt up the workout of Kegel exercises without having to purchase additional ben wa balls.
Since your love eggs are travelling to some seriously sensitive areas, there are a few precautions you should always take to ensure a safe eggs-perience. First up on the list is checking whether you're clear to get jiggly, keeping in mind that pregnant people, those who've just given birth (when the canal is still healing) or those with active pelvic infections should not use love balls for their own safety. Once you've checked that you're good to go, make sure you never use the love eggs or ben wa balls for more than a few hours at a time. Keeping your workout to 2-3 hours will ensure your muscles never become over-exerted and believe us, you don't want that.
Lastly, always (always!) wash your love eggs after use to keep the good times going. Give your eggs a good once over with warm water and sex toy cleaner (or a gentle soap instead), then leave the balls to air dry before safely storing them away.
Follow all these precautions and you'll be enjoying sweet internal stimulation and strength in no time. Whether you choose to use love eggs to perform Kegel exercises, enhance solo expeditions or up the ante during partner play, you'll find these little toys very hard to beat.
Other Sex Toy Guides You May Like
More Sexual Happiness Advice
You can never know enough about sex, right? Why not join us on our sexploration journey? Stay up to date with the latest advice on our blog, the Lovehoney forum and the weekly Sexual Happiness podcast.