How to Use Kegel Balls
Kegel balls are small, yet powerful sex toys that have a whole host of different uses and benefits. Whether you use them for pleasurable or practical reasons, you'll have a ball (pun intended) with our range of versatile kegel exercisers.
Regardless of your age or whether or not you've had children, kegel exercises are fantastic for strengthening your pelvic muscles (aka your pelvic floor). Regular use of kegel balls over time will make your vagina feel tighter, improve bladder control and best of all, bless you with more intense and longer-lasting orgasms.
In this guide, you'll discover all about the benefits of kegel exercisers, how to strengthen your kegel muscles at home, and some tips on choosing the best kegel balls for you.
Video: Kegel Balls vs Love Eggs | What's the difference?
Join our resident sexpert, Annabelle, as she guides you through the wonderful world of kegel balls and love eggs. Are they the same? Will they both tighten your pelvic floor? Are either a suitable breakfast option? All will be revealed.
Welcome to Lovehoney's Guide on How to Use Kegel Balls for sexual pleasure and enhanced pelvic floor strength. This article will walk you through a breakdown of the many different types of Kegel balls, which ones to choose, and how to use them safely for Kegel exercises.
Kegel balls have enjoyed a renaissance, in part thanks to the Fifty Shades trilogy of books by author, E. L. James. Based on the sex toys in the books, Lovehoney launched the first official collection of Fifty Shades of Grey-inspired sex toys, a collection which included the Fifty Shades of Grey Inner Goddess Silver Pleasure Balls - which was an instant bestseller.
Kegel balls come from Asia, where they were used for centuries for sexual stimulation. Today, Kegel balls are also used to strengthen the pubococcygeus muscle (PC muscle), which has many benefits.
One sex expert, Kim Anami, actually lifts weights with her vagina after years of doing what she calls "vaginal kung fu", which is Kegel ball exercising to build vaginal strength and stamina. She even lifts surfboards and coconuts with her vagina! How amazing is that?
But, before you go juggling coconuts with your private parts, read through this article first to find out the best ways to use Kegel balls for maximum results.
What are love balls for?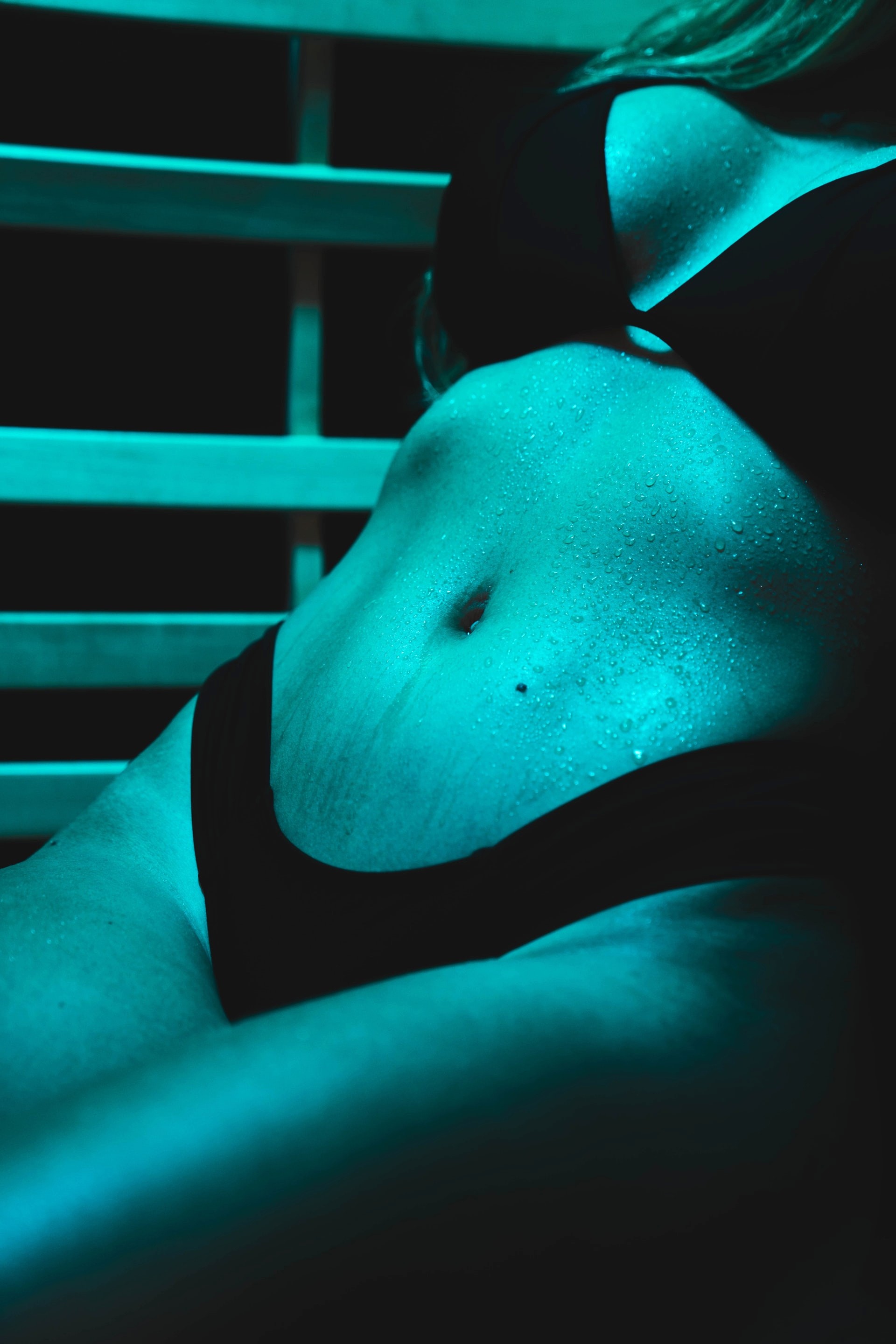 As well as giving you a lovely feeling while you walk the dog, kegel balls have a whole host of benefits.
Because you need to engage your muscles to hold the balls in place, frequent use of kegel balls can result in a stronger pelvic floor - which is great news for many reasons.
For one, strengthening your pelvic muscles can help in recovery from pregnancy (however, it's always best to speak to your doctor before using kegel balls). Pelvic floor training is also recommended before and during pregnancy, as stronger muscles can help prepare you for the birth.
Secondly, a stronger pelvic floor can help with muscle longevity and improve bladder control. So, if you really miss the days of freely jumping on a trampoline, or sneezing without rushing to the bathroom, regular kegel ball use could help.
Finally, regular pelvic floor training can actually lead to better sex and masturbation. Because orgasms can feel more intense and last longer when your pelvic muscles are stronger, so a few minutes of training a day could give your big O a serious glow up.
These strengthened muscles don't just add to your personal pleasure, but could even improve the sensation of penetration for your partner. Ever heard of Pompoir? Well, you're both in for a treat. Give it a google and thank us later.
In the video above, our resident Sexperts Sammi Cole and Jess Wilde tell you all about the many benefits of love balls and how to use them to supercharge your orgasms.
What are pelvic floor muscles?
The pelvic floor muscles are located between your legs and run from your pubic bone at the front, to the base of your spine at the back. They're the ones you clench when you need to pee. When using pelvic floor muscles, you'll typically feel a slight pulling in the vagina and rectal area.
If you've experienced an orgasm, you'll have probably noticed your pelvic muscles tensing - it's your kegels that contract to provide that feeling. It makes sense that the stronger those muscles are, the stronger the sensations will be.
How do I know if my pelvic floor muscles are strong?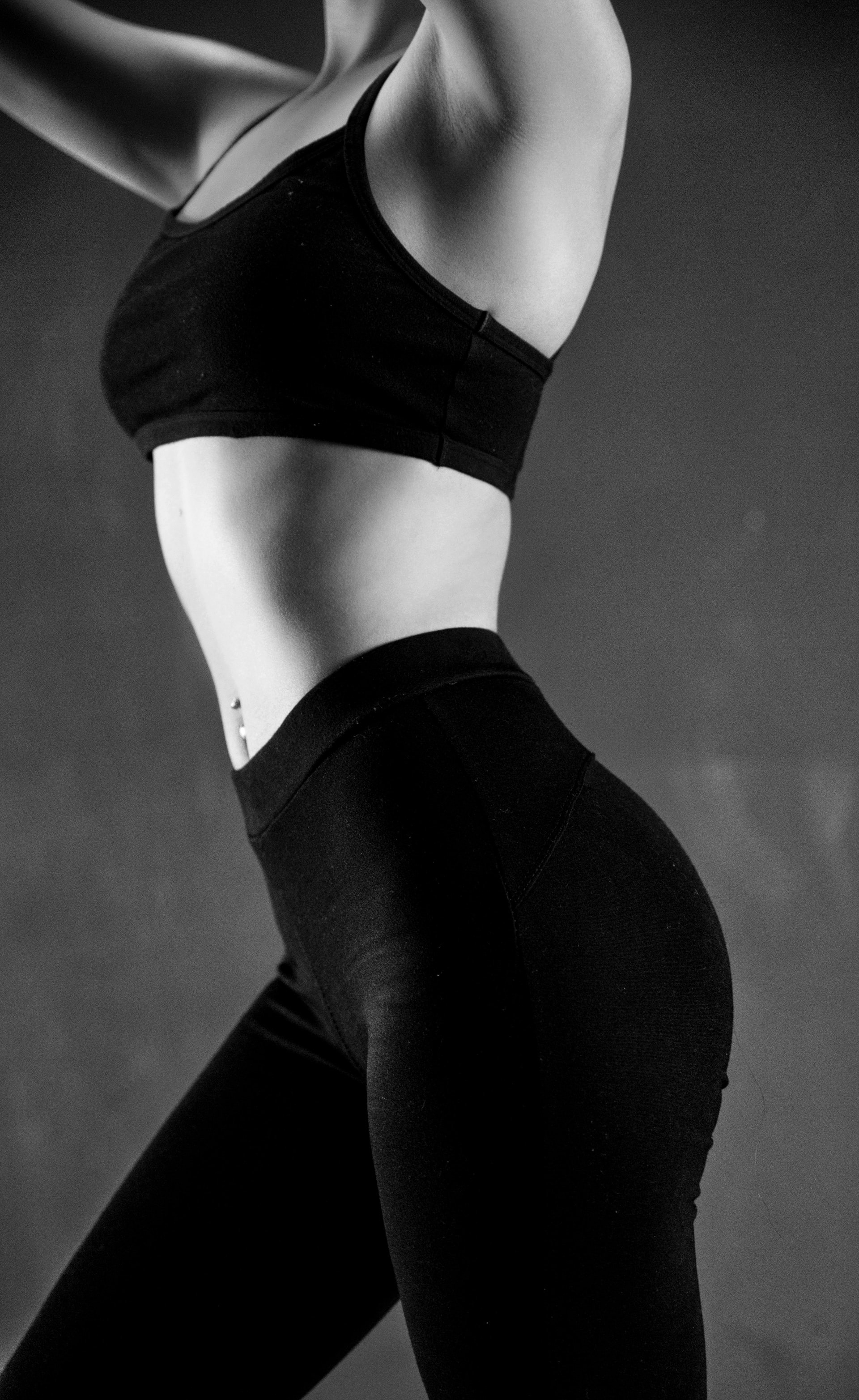 Some people have naturally strong pelvic floor muscles, but others may find that they're weaker, which is especially common after childbirth. Testing the strength of your pelvic muscles is a lot simpler than it sounds, however.
The easiest way to see your pelvic floor muscles in action is by looking at them in a mirror. Try sitting on the floor with your back supported, and prop your knees up so that your knees and hips are bent. Position a mirror so you can clearly see your vaginal and anal area. Next, squeeze your muscles as if you are trying to stop the flow of urine. Don't clench your thighs, stomach or butt cheeks, as these are not the muscles you're working on. As you do this, you should see your muscles retract upwards and inwards, drawing away from the mirror.
A more accurate way to test your pelvic floor strength is to feel for them. Lie on your back and insert a lubricated finger into your vagina. Press gently against the side of the vaginal wall and contract your muscles in the same way. You should be able to feel your muscles squeezing and lifting around your finger.
Determining the strength of your pelvic muscles will help you decide on the best kegel balls for you, and you can also use these techniques to measure your progress throughout your kegel training journey.
How to use Kegel Balls correctly
Whether you buy them for pelvic muscle training or pleasure, knowing how to use kegel balls properly is key for getting the most out of your experience.
Here's our step-by-step guide to inserting kegel balls:
1. Clean Bean
Firstly, be sure to clean your kegel balls before use with hot, soapy water or a spritz of Lovehoney Fresh Sex Toy Cleaner.
2. Lube, lube, lube!
Apply a generous amount of water-based lubricant to the balls and to the entrance of your vagina. This will help you to insert them and exercise your pelvic floor as your muscles learn to hold them in place.
3. Insert Gently
With clean hands, gently insert the first ball by pressing it against the opening of the vagina until it slides in. There will usually be a cord between the first and second ball, so tuck this inside you and press the second ball against your vaginal opening.
4. Leave them in
Once the balls are inside, you can push them in further, until you feel that they're safe and secure. Leave a gap of 1-2 inches (3-5cm) between the vaginal opening and the lower ball. The removal loop or cord should remain outside the body. Your body will automatically hold the balls inside you, so don't worry about them falling out. You can keep them in for however long feels comfortable, but we'd recommend taking them out no later than 6 hours after insertion.
5. Removal Time
To remove the balls, just re-lubricate the entrance to the vagina and pull the removal loop gently until they slide free.
Choosing the best Kegel Balls for you
Ready to buy kegel balls but not sure which set to choose? From Ben Wa balls to vibrating love eggs, there are so many options out there that making a decision can be tricky.
As a general rule, lighter and larger balls are best suited to beginners as they're the easiest to hold in. The more experienced of you may want to try smaller, heavier kegel balls to challenge you as your strength increases.
Of course, choosing the right balls also depends on their intended use and the sensation you're after. Below we've listed the best kegel balls, love balls and Ben Wa balls for both pelvic floor toning and pleasure-seeking purposes.
Best Kegel Balls for Training Pelvic Muscles
The best for toning your Kegels
Lovehoney Health Silicone Kegel Toning Set
Kegel exerciser sets are designed for people who are committed to improving their pelvic floor strength over time. This interchangeable set features balls of different weights that allow you to slowly tone your muscles and gradually work up to a heavier weight.
What customers say: "After using the set for a week I can already tell my pelvic floor is stronger, so would definitely recommend. Aside from the health benefits the strength increase can also increase orgasm strength. It also encourages you to take time for yourself and perhaps explore a bit more, which can help increase your confidence!"
The best advanced pelvic floor trainer
Elvie App Controlled Pelvic Floor Trainer
If you're after the most personalised experience possible, this high tech pelvic floor trainer is the way to go. Elvie Trainer is an app-controller pelvic muscle toner that can be customised to fit your body with the included cover. Complete with an app-based exercise programme and internal sensors that track your vaginal strength and give progress updates over time, this is an essential start-to-finish exercise programme for your pelvic muscles.
What customers say: "The design is simple and sleek, and the App guides you through with ease. Having previously used [and struggled with] the weighted, kegal balls, this is hands-down the winner."
The best for pleasure
Fifty Shades of Grey Inner Goddess Silver Jiggle Balls 67g
Commonly known as Ben Wa balls or jiggle balls, these are more like a sex toy than a sexual health tool. There are two types of Ben Wa balls - those with weights that roll around inside, and those that are solid. They also come in a wide range of sizes with some being small enough to wear during penetration. Try slipping in a set of jiggle balls before a date with your partner to increase your arousal before you get anywhere near the bedroom, or wearing your favourite vibrating kegel exerciser during oral or anal sex.
What customers say: "I bought them mainly for the Kegel exercise side of things but to our surprise both my partner and myself really enjoy playing with them, the rolling balls creates some interesting sensations and he likes using them as an internal stimulator on me."
The best vibrating balls
Lovehoney Secret Agent Rechargeable Remote Control Love Egg
If you want to try vibrating balls publicly, then we'd recommend a remote controlled love egg such as this. Vibrating eggs are ideal for playing with your partner; just hand over the remote and enjoy the exquisite torture that is spontaneous sexual stimulation at their whim.
What customers say: "When it's in you cannot even tell you are wearing it until the OH suddenly reminds me when he turns it on. We tried this out when we went out for a meal and drinks at night. It's nice and discreet so even I couldn't hear it when it was turned on so no need to panic thinking people will hear it."
FAQ's
How far up do you put Kegel balls?
You should aim to insert the kegel balls so that the lower ball is 1-2 inches inside the vaginal opening. Be careful not to push the balls in deeper, as this will not target your kegel muscles properly.
Do kegel weights make you tighter?
Yes, continued use of kegel weights - when the correct exercises are performed - can strengthen pelvic muscles and tighten the vagina.
How long do kegel balls take to work?
Depending on how frequently you wear your kegel balls and how committed you are to your exercises, the time it takes to see results will vary. However, someone who wears kegel balls daily and performs kegel exercises several times a day can expect to see a noticeable change in around 3-4 weeks. Everybody is different though, so don't be too discouraged if it takes a little longer to strengthen your muscles.
Can I leave kegel balls in all day?
It's advised that you shouldn't keep your kegel balls in for longer than 4-6 hours at a time. If you leave them in longer, you can risk overexerting your pelvic floor muscles.
Why our customers love Lovehoney