Go from butt bead beginner to anal bead afficionado.
For many, venturing towards any sex toy with 'anal' or 'butt' in the name can be daunting. You're just feeling like you've got the whole sex thing down pat and suddenly there's a whole new world to explore.
Thankfully, there's an anal sex toy option out there for everyone, beginner to expert, and anal beads are a great place to start your backdoor banquet.
If you've never used butt beads before, or have had an anal play experience that left you more confused than convinced, we've got you covered.
Our essential guide contains all you need to know to well and and truly get the bead rolling.
Safe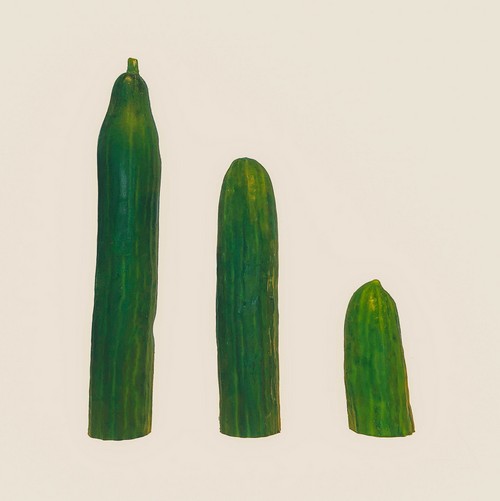 So long as you do your research (as you already are by reading this article - proud of you), then anal beads are a great introduction into anal play.
If you know any nurses or doctors, it's likely you've heard some horror stories from the Emergency Room (ER) that have put you off inserting anything anally. However, instead of taking fear from these stories, take lessons. Only ever use toys specifically designed for anal play.
Courgettes? No. Water bottles? No. Lightbulbs? (Any Scrubs fans around?)
The key to safe anal sex toys is that they must have a flared base or loop to hold at the end. This stops them from travelling too far in and getting lost (this is one way anal play differs from vaginal penetration).
Save yourself the trouble of ending up at the ER and becoming a cautionary tale or folklore for new interns and invest in anal beads that allow for easy removal.
Suitable for different experience levels
You can buy anal beads that slowly build in diameter the further down the string you go, just like the BASICS Anal Beads 10 Inch. This is the perfect introduction for beginners.
Work your way up in your own time and have total control over how many beads you insert (shouting "new level unlocked" each time you adapt to a new bead is entirely optional).
Alternatively, you can opt for a set with a range of lengths, like the Annabelle Knight Ooh La La! Silicone Jewelled Anal Beads Set or a consistent larger size of anal beads, like the Cannonballs Large Silicone Anal Beads.
A piece of jewellery
Let's be clear, anal beads have nothing to do with a new form of jewellery-making. While they can resemble beads, they have many special features that your run-of-the-mill beads lack. Don't make the mistake of thinking a string of pearls and anal beads can be used interchangeably.
The same as a butt plug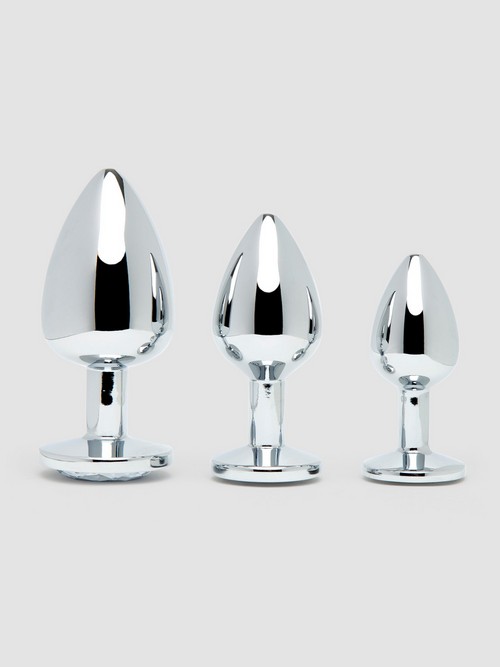 Anal beads and butt plugs not only look different, but serve a very different purpose in the world of anal play.
The intention of inserting a butt plug is to create a feeling of fullness for the enjoyer. They're also popularly used to prepare the anus for anal play and can be bought in packs of different-sized butt plugs so the user can work their way up to their desired size at a rate that feels comfortable to them.
In comparison, the pleasure from anal beads comes during the insertion and, most of all, the removal during sex. Two different products, and two very different feelings.
Lube, lube and more lube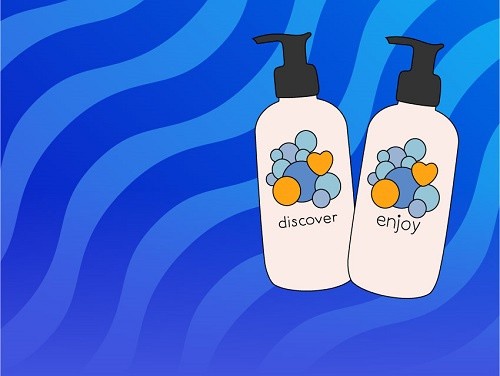 Unlike vaginas, the anus doesn't produce its own lubrication. For this reason, it's important to use lubricant for any anal play, and even invest in a high-quality anal lube like Discover.
When deciding which lube to buy, consider the material your anal beads are made from.
If they're a silicone make, steer clear of silicone-based lube as it's advised against using silicone lube with any silicone sex toys because it can degrade them.
If your beads are plastic, glass or any other material, however, silicone lube is a great choice as it's longer lasting than its water-based counterpart. What does this mean for you? Less applications required throughout play and added slip even when used in water. We hear you, shower sex!
Alternatively, if your beads are silicone-based, opt for water-based lube. Unsure which lubricant is right for you? Read our beginner's guide to lube here.
Go solo
If it's your first time using anal beads, try them solo first. This allows you to find out what you're comfortable with - size and length - and what brings you the most pleasure.
This way, when you introduce other people into the mix, you're confident enough to guide them.
Inserting and removing
The magic of anal beads is all in the movement. Inserting will give you moments of full feelings, stimulating the many nerves located around the anus. Insert on your own, before the intimacy begins, or during play - they're yours for the taking.
Removal can also be done at any time through play, but for the best feelings, remove your anal beads during climax.
Let you multitask
Since we know you're going to invest in safe anal beads with a flared or loop end, you'll have your hands free to do as you please.
Masturbate analog-style (with your hands), use a vibrator, play with your nipples, whatever works! If you're involving partner/s, you're free to engage in penetrative sex while keeping the beads in too for a new sensation.
Take orgasms to the next level
Pleasure-wise, anal beads stimulate the nerve endings around your anus as they are inserted and then removed. For optimal pleasure, we recommend removing them at the time of climax to enhance your Big O.
Whenever indulging in anal play, it's important to understand there are some additional measures you'll need to take. To ensure all parties stay healthy and happy - and that plesure is maximised - prep work, selfish possession, and aftercare are your go-tos for safe anal play.
Preparation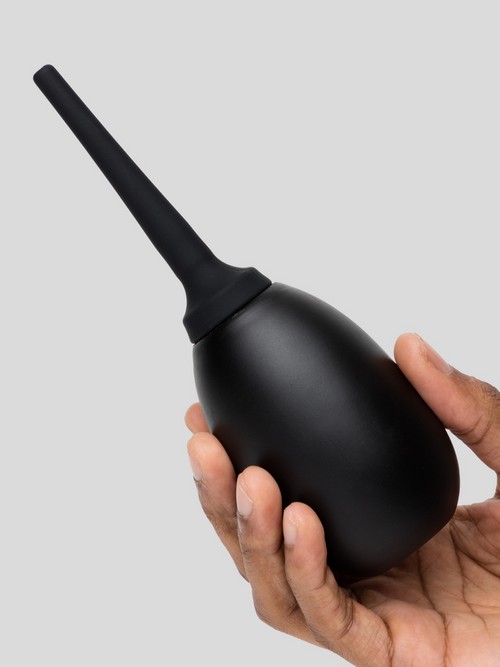 As much as Hollywood and adult films like to portray the hottest sex as unexpected and spontaneous, we all know this isn't the case IRL.
Let's not beat around the bush, anal play has the possibility of getting messy. When it comes to using anal beads - the simplest way to prepare? Take a shower to clean yourself, and lay a towel down.
Other people like to prepare by using an anal douche. Your basic anal douche, like the Tracey Cox Supersex Flexible Tip Anal Douche, is easy to use for beginners and pros, alike. After filling with water, use the douche in the shower or over the toilet by applying lube to the tip and inserting into the anus (yes, there's definitely a lube theme here with anal play).
You then squeeze the base to flush yourself out with water, making for a clean anal playground.
For those looking to inject (ahem) a little extra fun into their anal routine, try the Colt Master Cleansing Syringe. This syringe-shaped cleansing system is perfect for getting liquid into tight spaces, and can be used both for douching and for lube application.
Be selfish with your beads
Be selfish with your anal beads, in the sense that you shouldn't share them. Your toy should be used by you only.
If your partner wants to try anal beads too, that's amazing. Just ensure you each buy your own set. Likewise, if you're thinking of trying beads vaginally as well as anally, have two separate (and easy to differentiate) pairs.
The bacteria in you anus is there for a reason, and you don't want to transfer it anywhere else. Which brings us to our next point...
Aftercare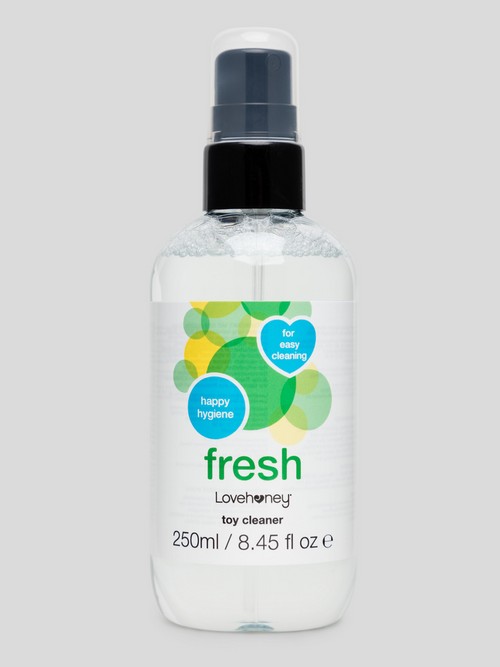 Sexual aftercare is a must-do, not a 'nice to do if you have time' kind of deal. While it's important to clean all sex toys after use, it's especially important for those used anally.
Warm water and an antibacterial soap or your favourite sexy toy cleaner are go-to's for proper cleaning of your anal beads. It's not just the tools though, but the procedure.
A quick rinse isn't enough. We encourage you to make a ritual out of the process. Spend at least 20 seconds carefully washing your beads, ensuring the entire surface and stem is carefully cleaned.
If you've used silicone-based lube during play, the washing process may take a little longer and require more soap, as silicone lube is water resistant. If you're using vibrating beads, check the use instructions to ensure they're waterproof before submerging them.
When you're finished, dry your beads using a clean towel. Ensure they're completely dry before packing them away.
Ideally, you should also be cleaning the container used for storing your anal beads.
If you put a towel down, make sure you wash this too. If you didn't put a towel down, it's best to wash your sheets/blankets/picnic rug, as you definitely don't want to be sleeping or picnicking in any bacteria.
A new world of pleasure
Now that you know how to use anal beads for safe and fun results, hopefully you're not feeling daunted at the thought of opening the (back)door to a new world of pleasure.
More Sexual Happiness Advice