The World's Most Romantic Names, According to Books and Films
We've poured through hundreds of romantic movies and books to uncover the most romantic names of all time.

Have you ever hooked up with someone with an un-moanable name? Where no matter how you say it, you just can't get it to sound sexy? Or are there some names that just scream romance to you - enough to make you stop your endless left-swipe streak?
Well, research shows that some names are just naturally sexier than others. With that in mind, we've poured through hundreds of romantic movies and books to uncover the most romantic names of all time according to popular media. We've also taken the liberty to analyse Christmas movies too to give you a definitive list of the names most likely to be swept off their feet in your fave festive films.
You'll then find some simple research-backed advice to make your name sound more attractive to potential partners.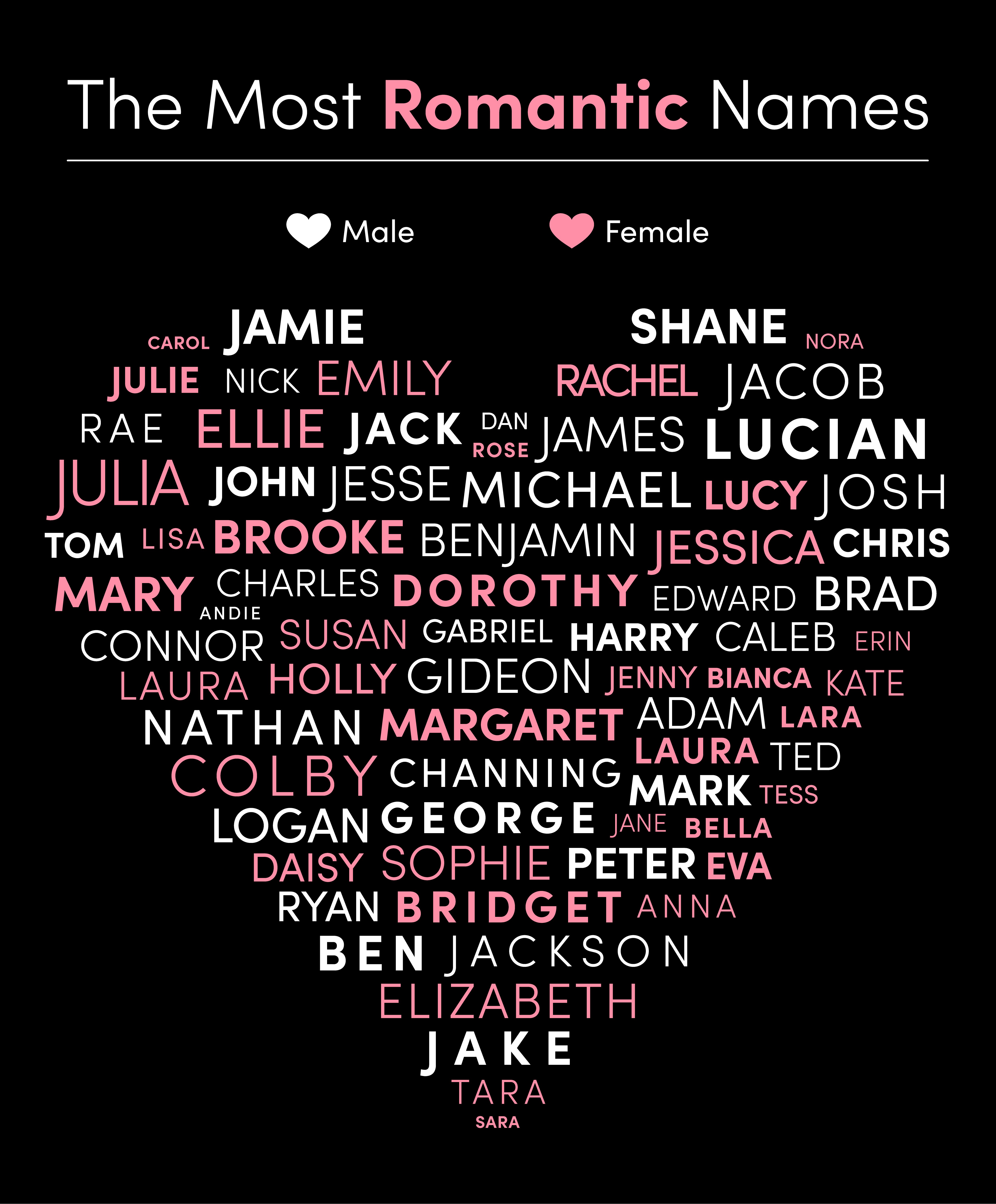 Most romantic men's names
Jack ranks number one, having been chosen by the world's leading romance writers as the lead character's name in nine books and films. Titanic's Jack Dawson (1997) and Brokeback Mountain's Jack Twist (2005) are probably who sprang to mind first - two iconic romance film characters played by actors who've been making film fans hot under the collar for decades.
Nick, James and Ben all tied for second. Nick is the name of the male main character in the film Crazy Rich Asians (2018) and the Nick and Holly book series by Dana Isaly. Meanwhile, James appears as the lead's name in the rom-com drama Sliding Doors (1998), as well as in R.K. Lilley's kinky, bondage-filled romance novel In Flight.
Although it didn't make the top three, the name Sam in fourth place is arguably in a league of its own. This is entirely due to the fact it was the name given to Patrick Swayze's character in Ghost (1990), which features a scene so steamy it made sloshing around a pile of cold, wet clay seem sexy. It'll also be familiar to you as one of Sophie's three prospective fathers in everyone's favourite sing-along musical Mamma Mia (2008)!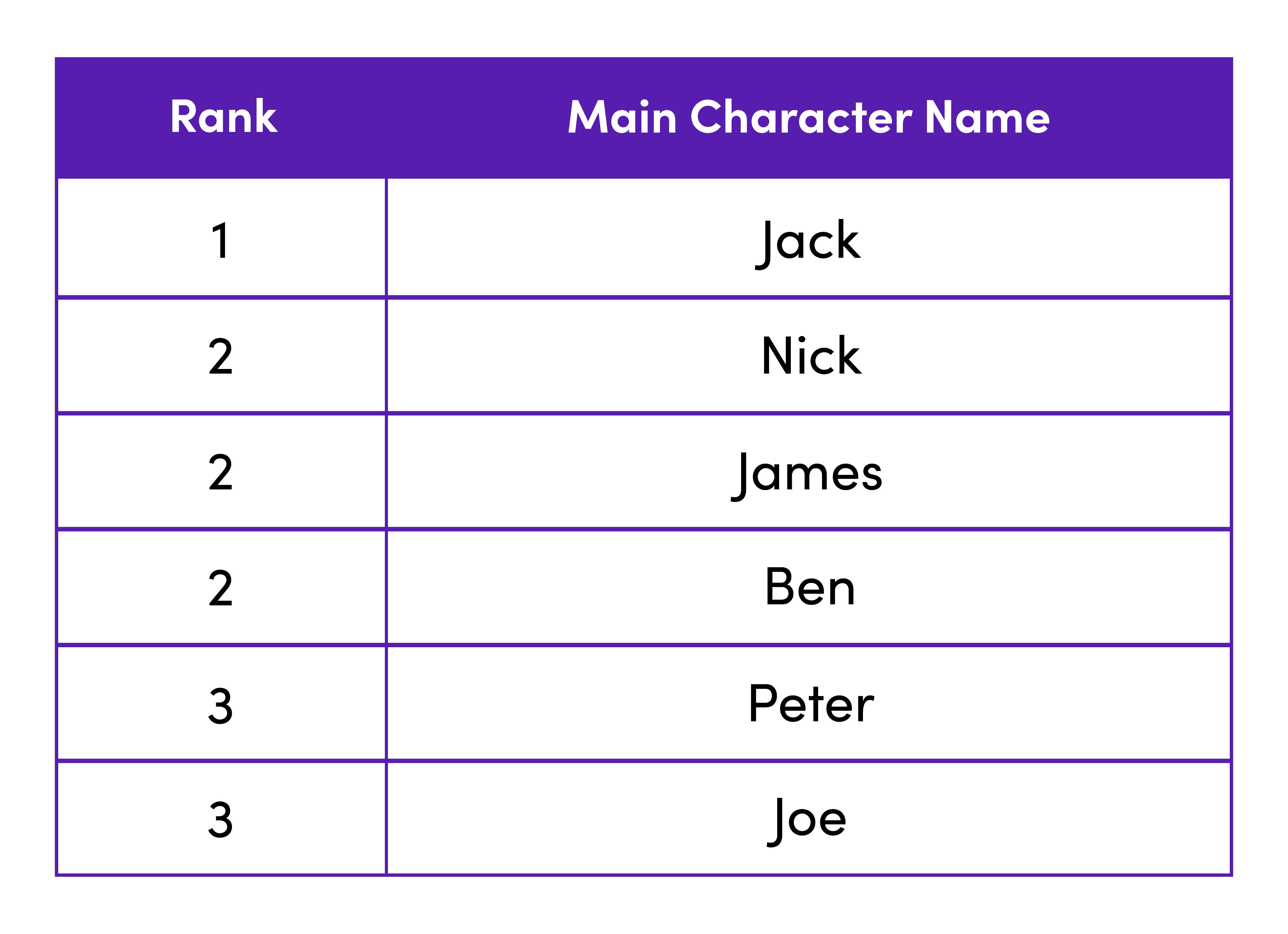 Most romantic women's names
Mary tops the list of the most romantic women's names, though she's more popular with film writers than novelists. The name features in a number of films, including the classic There's Something About Mary (1998), About Time (2013), and Ammonite (2020).
Rachel ranks second, appearing across popular romantic media including blockbusters Crazy Rich Asians (2018) and Whitney Houston's iconic The Bodyguard (1992). Kate also sits second, being the name of Reese Witherspoon's character in the 2008 festive romcom Four Christmases. Julia and Eva also tie Rachel and Kate for the second spot.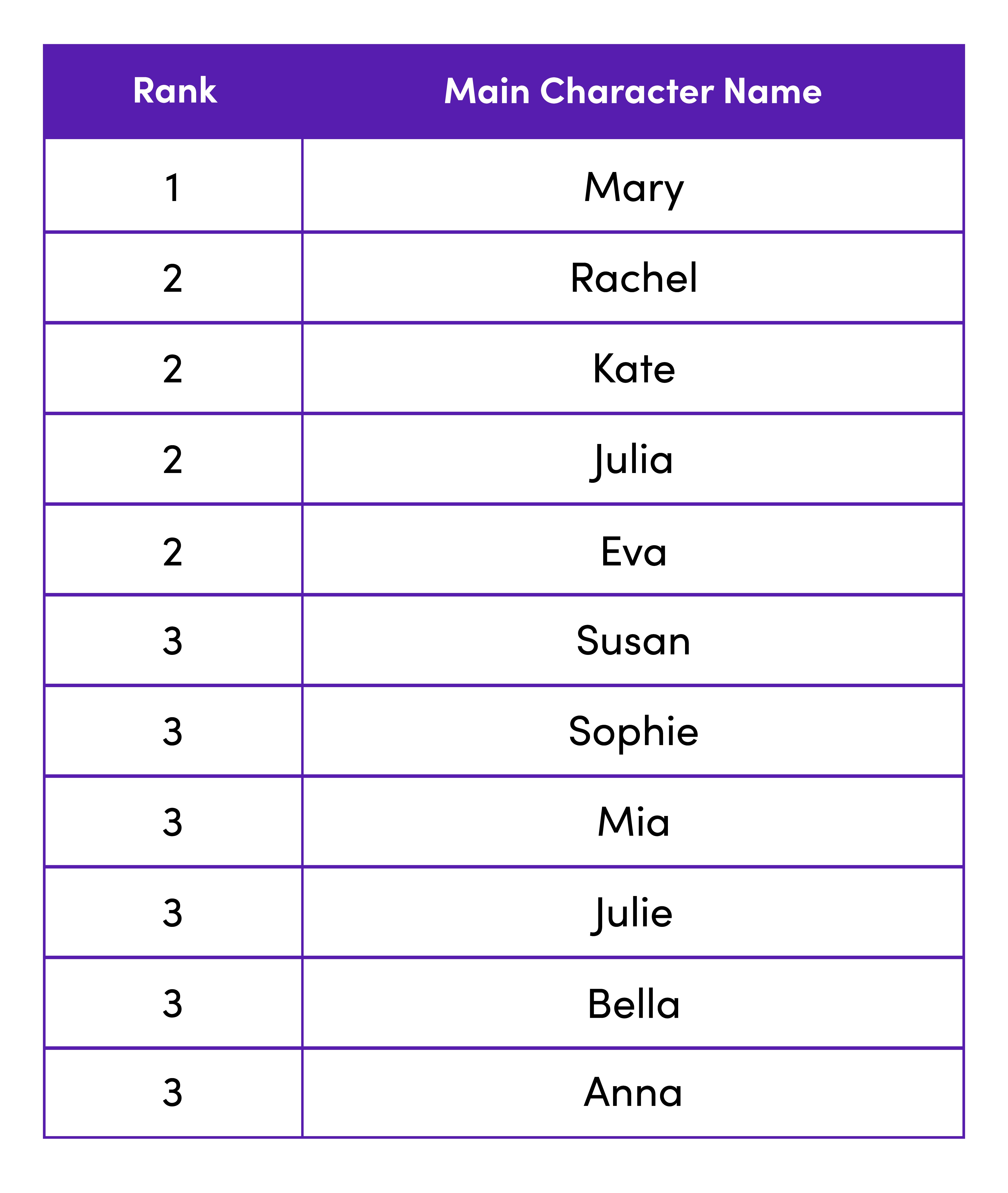 Why some names seem more attractive than others
So what makes someone's name sexy to us? It can't be as simple as we just like how it sounds, right? We did some research and it turns out there's actually a science to this.
All of the names in our top ten for men and women are less than seven letters long, so length could be a deciding factor in whether a name inspires romantic feelings. A global study on flirting and online dating by Badoo found that using a shortened or diminutive version of your first name will make sure you attract more online approaches than if you were to use the full-length version of your name.
Jo Hemmings, a behavioural psychologist and dating coach who's shortened her name down from Joanna, says: "People with abbreviated names appear more approachable and friendlier, less intimidating. A diminutive name gives a sense of warmth and informality."
Shakespeare once wrote "A rose by any other name would be just as sweet", but we wonder if we'd find Jim from The Office quite as endearing if he was called James instead…
Another study carried out by Amy Perfors, a cognitive scientist at the Massachusetts Institute of Technology finds that for boys, the most attractive names will contain vowel sounds made at the front of the mouth, such as 'e' or 'i' sounds, but names with fuller, rounder vowel sounds such as 'u' tend to be less attractive. However, the opposite is true for girls. Women with round-sounding names such as Laura tend to be considered more attractive than those with smaller vowel sounds.
If you're hoping to live out a whirlwind romance akin to all your cheesiest rom-com favourites , dropping a few letters off your name could be just what you need to win over the overworked business woman who has absolutely NO time for romance, or the man who comes from a troubled past and seems impossible to love.
Methodology
To determine the seedlist of novels, we used the 100 top-selling erotic fiction from Amazon and Goodreads. We did not include any books with non-human characters or fantasy books with made-up names.
The film seedlist was determined based on the 120 most successful romantic films from IMDB, and a list of the most romantic films of all time from Harper's Bazaar. We excluded non-English films, animated films, and films with underage lead characters.
The Christmas film seedlist was based on a number of lists highlighting the most romantic Christmas films.