Position of the Week: Sofa Surfer
Surf those waves of deep pleasure with this super-easy position that's perfect for stimulating the socks off the A-spot, G-spot or P-spot.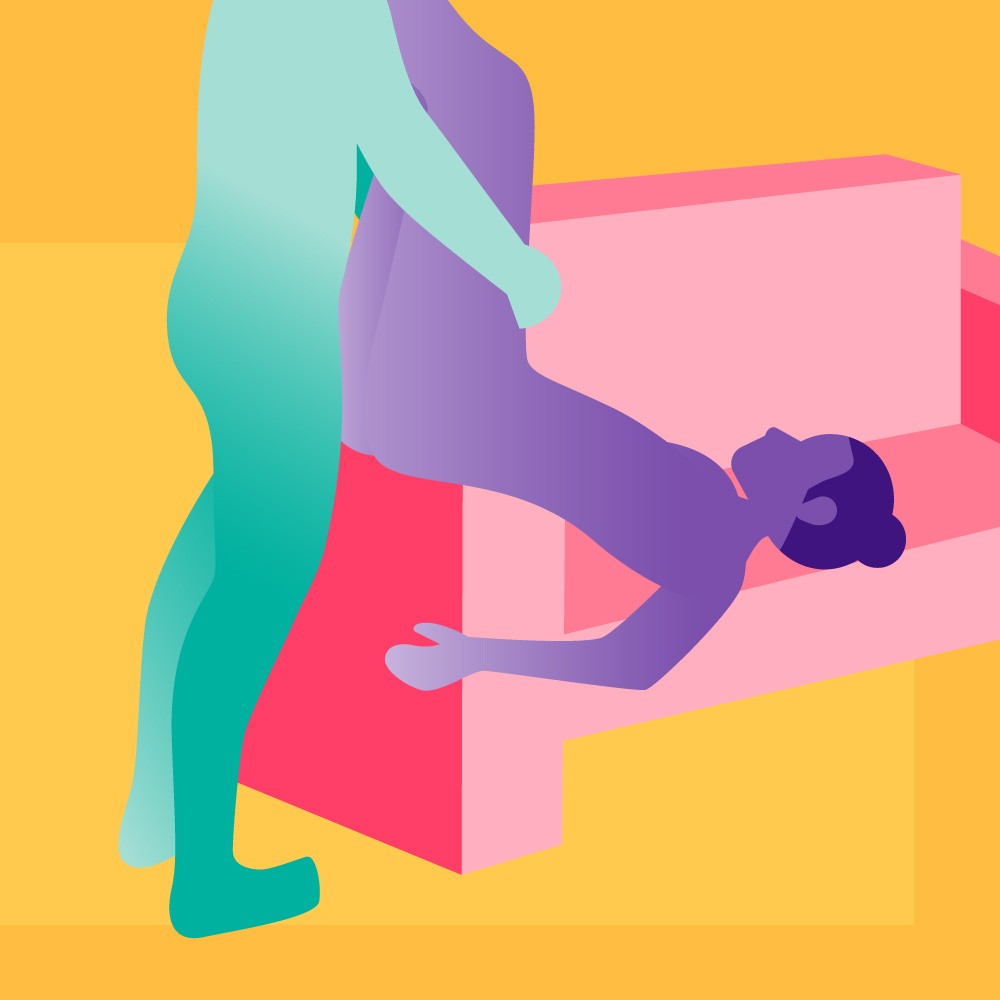 Sofa Surfer is ideal for a quickie, or take it nice and slow like a Sunday morning.
How?
The receiving partner sits on the armrest of a sofa and carefully lowers their upper body down onto the seat, with their legs straight and raised. The giving partner stands in front of the receiving partner's bum and places their legs on their shoulders while wrapping their arms around the thighs.
Why?
The angle of the receiving partner's hips allows the giving partner to penetrate them deeply and target those all-important internal hot spots with relative ease for explosive results. The pace can be set by the giving partner, and they can also free up a hand for stimulation of external erogenous zones such as the nipples, clitoris, penis or testicles.
Try
Adding vibrations that both partners can share is a fantastic way of catapulting this position into next-level thrills. A wearable couple's vibrator, vibrating strapless strap on, vibrating penis sleeve or hollow vibrating strap on will all do exactly that, and then some.
Make it even better
If it's more than just a quickie, why not seize the opportunity to try a bit of light restraint play? Restraining the receiving partner's wrists and ankles with a sex position restraint such as the Bondage Boutique Plush Sex Position Restraint with Cuffs will not only help you maintain the position but also add some gentle kink.
Not the position for you?
We're working to make sure that everyone is represented on our website, regardless of who you love, so we'll be using a variety of gender depictions in our Position of the Week posts. This will include straight, gay, lesbian, and gender neutral couples, but all positions will have details in the description of how to make them work for your own relationship dynamic.