Squirting and Female Ejaculation: The 101
We're here to take a deep dive into the world of squirting and female ejaculation, so if you're ready to make the jump be prepared to get a little wet.
Since the dawning of time, female ejaculation, or squirting as it's more commonly referred to, has captivated the minds of all that have encountered it. Although squirting has made a resurgence in recent times thanks to its depiction in pornos and adult films, we're sorry to say that this phenomenon is nothing new. In fact, the Kama Sutra (written in 200-400 AD) pays homage to squirting, referring to 'female semen' that 'falls continuously'. It's likely that old Aristotle wet his whistle too, noting that when women ejaculate they release far more liquid than men… Not that it's a competition or anything...
Despite many hundreds of years of documentation highlighting the existence and benefits of female ejaculation, it seems ironic that our knowledge of squirting is still incredibly limited.
Only recently has squirting started to make a comeback, becoming a culturally desirable skill in a woman's repertoire. And rightly so! Who doesn't want to experience incredible, toe-curling orgasms?!
So if your questions about squirting and female ejaculation are leaving you with a thirst that needs to be quenched, you've come to the right place! Let our expert guide help you to embark on your own wet and wild adventure so you can cement yourself as one of the best squirters!
What is squirting?
So, what is female ejaculation, you may be asking yourself? During sex or stimulation of the vulva, many women experience an involuntary release of fluid which has become known as 'squirting' or 'female ejaculation' if it happens simultaneously with the Big O.
These fluids are often mistaken for pee or discharge, leaving naturally talented squirters confused and embarrassed.
As time has passed and we've become more educated as to the origins of squirting, we now understand that squirting is more like the secretions of the male prostate gland, leading many to refer to the Skene's glands (located next to the G-spot and responsible for the secretions) as 'the female prostate'.
And the most important part? Squirting is now celebrated by all, with many women and people with vulvas clamouring to experience the exotic sensations of female ejaculation!
Why do some women squirt?
Sadly, squirting doesn't cum naturally to everyone. If you're one of the lucky few that experiences female ejaculation when stimulated the right way, then keep doing your thang boo - we couldn't be more jealous!
For the rest of the gals, although you may have the ability to open the flood gates, it's just a matter of figuring out which buttons to push to get the juices flowing.
As with all things in life, all bodies are different and there's no one-size-fits-all method of mastering how to make yourself squirt. In saying that, the trick is to teach yourself how to enjoy an incredible orgasm rather than focusing on how much you can squirt. And if you're looking for tips on how to make a girl squirt, the following steps apply to you too so keep reading!
How to squirt in 4 easy steps
1. Chat and relax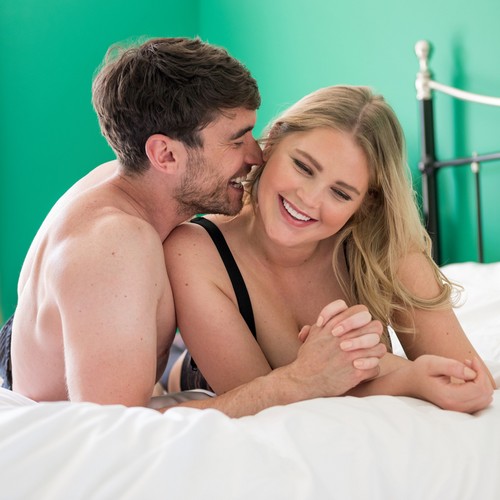 If you're in a relationship, it can be a good idea to give your partner a heads up before firing off the water jets. Although female ejaculation is entirely natural and completely normal, it's worth taking their preference into consideration before a good dowsing.
It's also worth bearing in mind that once this skill has been mastered it's much easier to trigger and can start happening involuntarily.
The good news is that, thanks to a recent resurrection of squirting in many exotic films and pornos, many people are more than willing to reenact their favourite scenes in the bedroom! So if you're a squirting aficionado, it's your time to shine!
The key to squirting, as it is with popping your cookies in general, is to relax and enjoy yourself! Learning to squirt takes time, so clear your schedule so you can dedicate a few sessions to your newfound skill. It's up to you whether you embark on this journey solo or with your kinky companion, so pick whichever you feel most comfortable with.
2. Playtime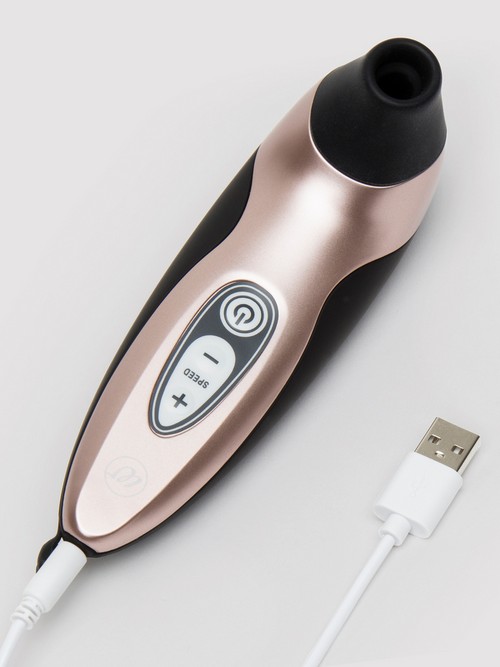 As is the story with all orgasms, masturbation and foreplay are key! If you're embarking on this journey as a couple, ask your boo to give your headlights a bit of extra loving to help get you in the mood before heading south.
When things do start heading towards your lady garden, focus the attention on the juicy jewel and use fingers, a tongue, or a clitoral vibe to get you all warmed up and ready for the next step.
3. Wet, wet, wet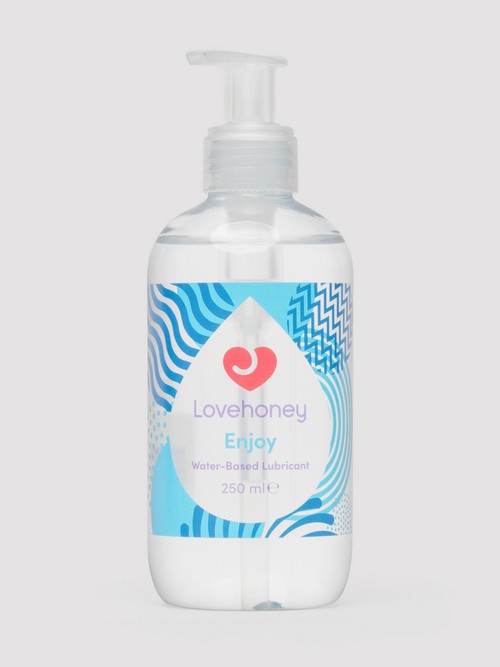 Once you're all warmed up, the trick is to apply plenty of lube! Intimate stimulation is perfect for getting the natural juices flowing, but a little extra lube from the tube will definitely help you on your way.
We personally recommend Lovehoney Enjoy Water-Based Lubricant, since it's compatible with toys and condoms.
4. To arousal, and beyond!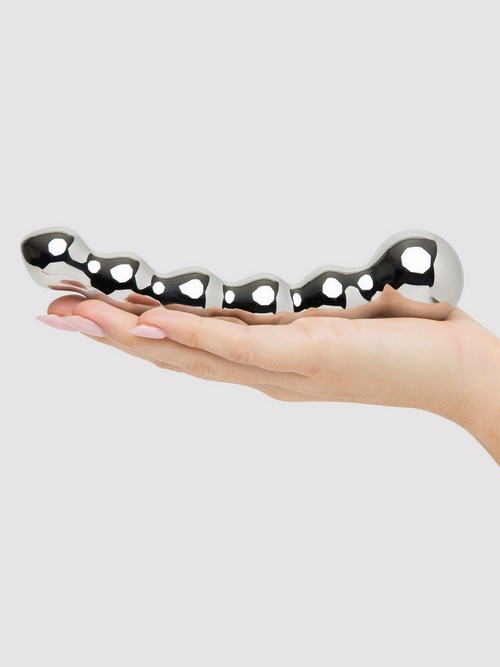 Once you're feeling ready to rumble, it's time to get to work on your G-spot. The G-spot is key to unlocking the mystery behind how to make a girl squirt. If you're yet to find the sweet spot, use your fingers or a G-spot vibe slathered with a water-based lube. Your G-spot can be found two to three inches inside your Mappa Tassie on the front wall.
Firm metal or glass dildos and G-spot vibes are shaped specifically to target your hidden gem and are ideal for delivering the firm touch that the Skene's glands lust for. Another crowd favourite is a thrusting vibe, which mimics the thrusting motion needed to seal the deal, leaving you free to concentrate on finding the perfect depth and angle with your toy.
If you feel like you're on the verge of weeing, it means you're on the verge! Ride through this sensation and feel as it builds into a blissful orgasm. As you feel yourself come to a head, push out your pelvic floor muscles, which in turn relaxes the Skene's glands to get you gushing.
Best sex toys for squirting
Best Sex Positions for Squirting
Once you've mastered the art of squirting with your digits or a toy, it's time to level up and give it a whirl while doing the deed. Squirting is made easier with a select few positions that help to shorten the vaginal canal to allow for direct G-spot stimulation, so here's a few you can try:
Doggy Style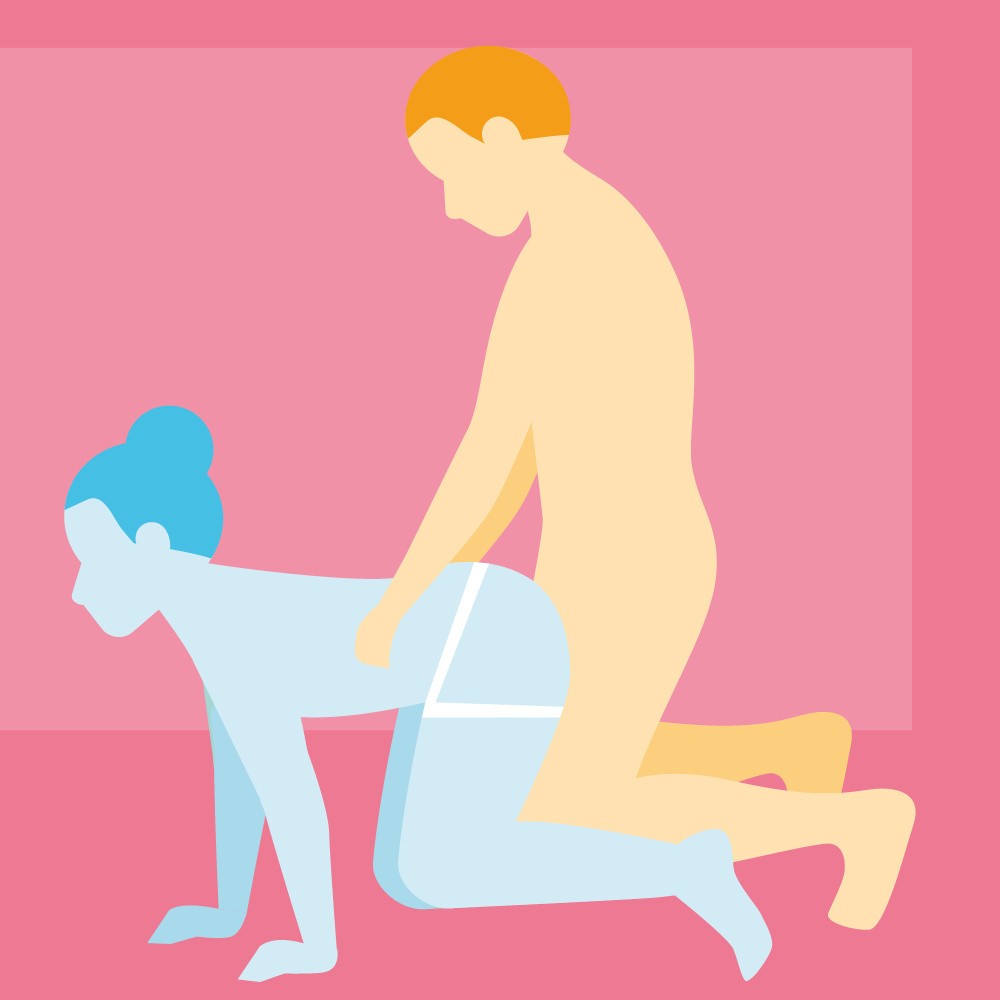 Riding On Top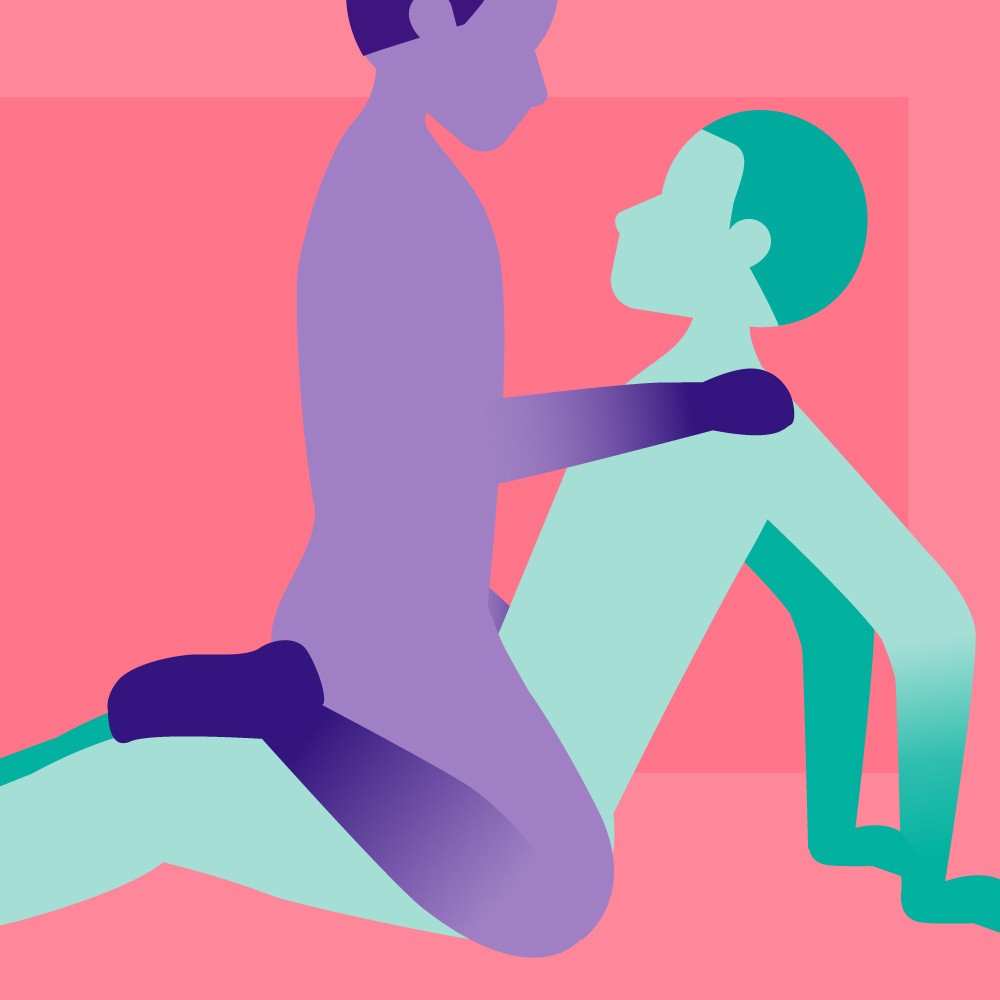 Hit your sweet spot by positioning yourself on top of your lover while they're inside of you. Lean back slightly so that the tip of their todger rubs against the front of your vaginal wall. From here you can easily control the intensity and depth of penetration to allow for the glande finale.
Try sharing the sensations from a C-shaped couples vibrator while you get there.
On A Mission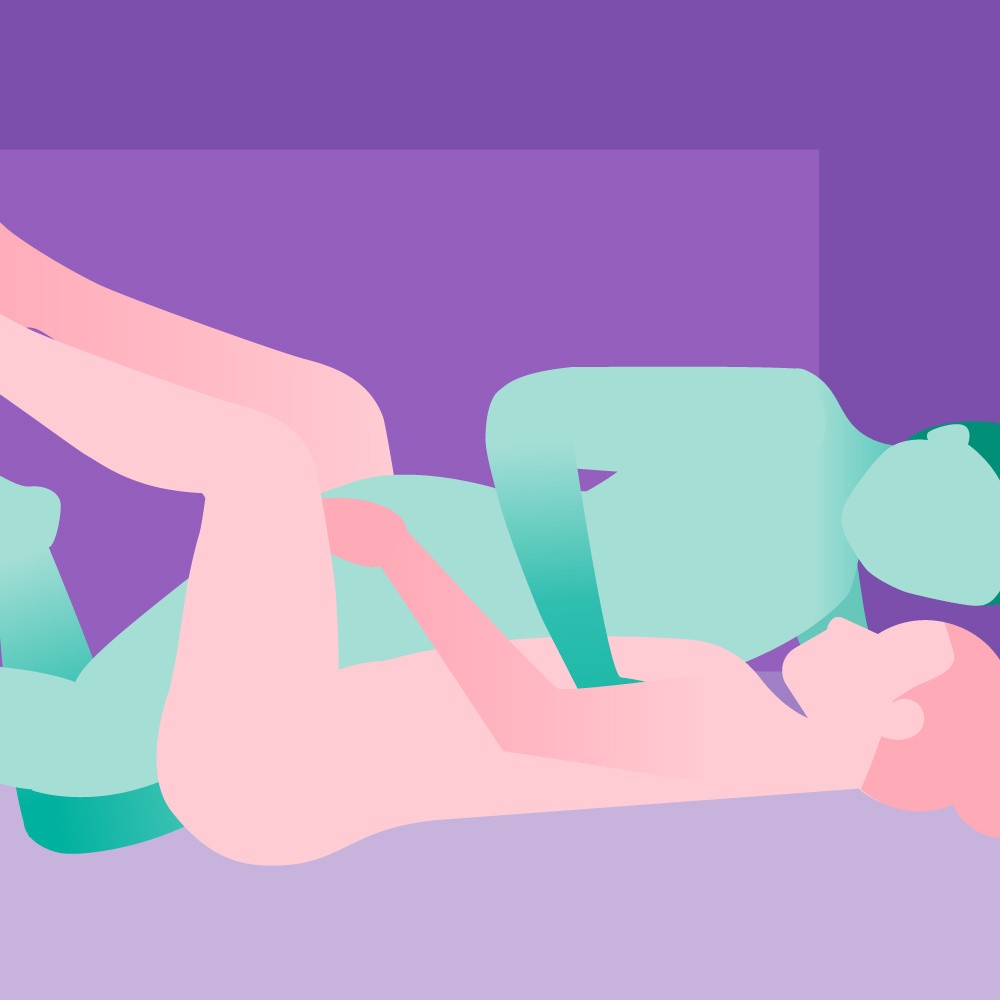 An oldy but a goody. Again using a position enhancer or a pillow or two, prop your booty up, leaving your knees up and feet flat against the bed. Now you're perfectly set up for direct G-spot contact from the moment you're penetrated. Pull your legs higher and wider for even more intensity.
Best accessories and position enhancers for squirting
Seven things you didn't know about squirting
1. It's not pee
As it turns out, both the lads and the ladies wee and ejaculate from their urethras. They're two entirely different fluids that just happen to come from the same hole!
2. What is female ejaculate if not pee?
Many studies have confirmed that lady jizz is made up of 90% prostatic fluid, 10% glucose, and a teenie tiny amount of urea - much the same as male spunk.
3. What's the biggest barrier to squirting?
There's nothing quite like the fear of pissing yourself to quite put you off going the whole hog. The sensations of squirting feels a lot like peeing, so it's no wonder that many people pull up short because they're worried about what might come out. To curb this fear, we suggest having a quick wee before treating yourself to a bit of horizontal refreshment or menage a moi so you can be sure it's not the urge hitting you.
4. Practice makes perfect
As the saying goes, 'practice makes perfect'! So put your favourite toys to the test - whip out your G-spot vibe, strengthen your Kegels with some toner balls and you'll be well and truly on your way to becoming a squirting champion.
Try: Lovehoney Power Play Slimline G-Spot Vibrator
Try: Tracey Cox Supersex Kegel Training Set
5. How many times can you squirt in one session?
This is all dependent on a number of different factors - the strength of your vaginal muscles, your hydration levels (you heard right - lady spunk is packed full of H20, so make sure you're well hydrated before getting your squirt on), and lastly how experienced your playmate is can make all the difference.
6. Can you have sex straight after squirting
Absolutely! In fact, there's no better time to have penetrative sex than after a good squirting sesh as you'll be feeling excited and more likely to blow your wad (again!).
7. What is squirt stacking?
Similar to peaking or edging, squirt stacking involves bringing yourself close to an explosive result multiple times before reducing the stimulation and backing off a little. This is repeated a few times over before finally allowing yourself to go over the edge and experience an extremely potent squirting orgasm!