How to Style Wet Look Fashion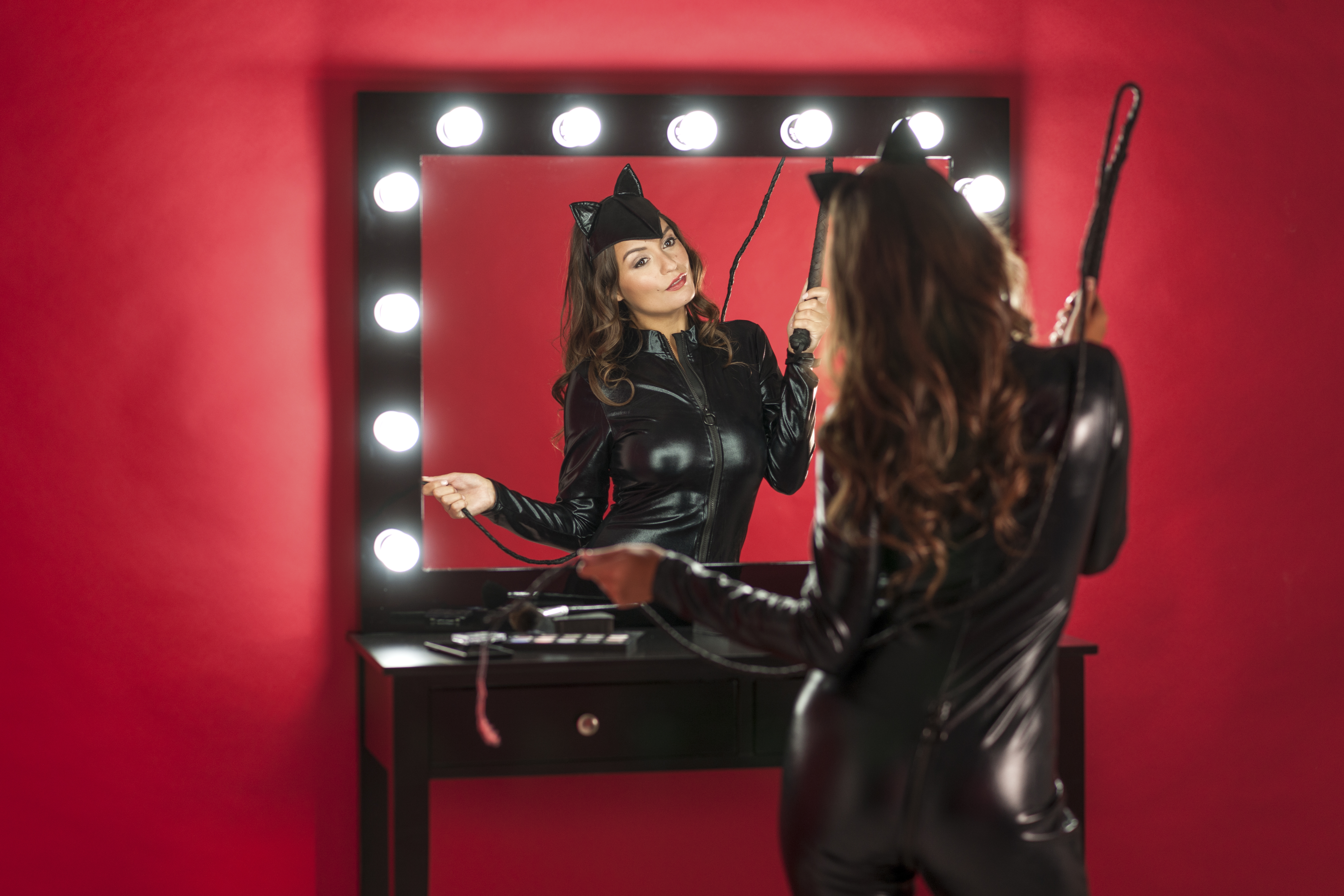 Wet look fashion is all the rage. It's sexy, classy, easy to wear and care for and a fab addition to your wardrobe.
Righto, all you BDSM fashion queens and kings, it's time to make your way out of the dungeon and onto the catwalk. It's your time to shine upstairs.
Wet look fashion is dominating both the high street and the boudoir and for good reason. It offers an easier-to-wear option than rubber latex gear and softer styling than PVC. Bonza beauty, we say. Wet look fabrics give you the glossy glamour of BDSM fabrics without the restrictions – and that means you can wear them any time you feel like it. Hurray for that.
Undeniably sexy, the wet look style is perfect for parties both in and out of the love shack. That's why Lovehoney has created Fierce, our brand new wet look clothing and boudoir range.
Check it out. It's designed to get you owning, exploring and expressing your sexuality, and Fierce puts the spotlight on you and brings out your inner Domme diva. Grrrr.
Whether you want to dip a toe into this wet look world or dive all in, we can show you how to master the wet look style.
Curious about sizing? Read How to Choose Lingerie for Your Body Shape.
Here's a helpful guide to some of our most delicious styles: How to Choose a Basques, Bustiers & Corsets.
---

On the street:
Trust us, these full-length wet look gloves are dripping with sex appeal. They perfectly capture the playful nature of wet look fashion. When you wear them you can be both sexy and classy and they offer many stylish possibilities. If you're going for an elegant autumnal look, pair them with a tailored, longline coat. Stylish glam. You can also show off your glossy gloves by choosing cropped sleeves, or be brave and go for a double face cape.
For contrast, pick a coat in muted tones like camel, or embrace your dark side and layer your gloves with different black textures. Raise the bar and some wedding tackle when you glam it up with a faux leather-faux fur combo.
In the sheets:
Heading to the bedroom with high hopes? Keep the gloves on, babe.
For the ultimate Domme look, tease your flame with a head-to-toe wet look fantasy. Try our open-cup bra set. It shows off every inch of your bod, gives your boo an eyeful of your best assets and screams sex appeal.
That lusty fella, the devil, is in the detail, so finish the look with premium black nipple pasties and lace-topped stockings. Tonight's the night, sis.
---

On the street:
Slip your booty into some high-waisted jeans over this body. Yes, ma'am, that'll do it. The look streamlines your silhouette and we reckon it's a perfect alternative to cocktail or LBD dresses.
Take it up a notch by pairing this Fierce wet look body with your fave stilettos and skinnies. You're gonna grab every set of eyeballs in the joint anyway, but add more steam with a cleavage-skimming drop necklace or body chain. Feel the envy rise around the room.
In the sheets:
Here's a handy little extra bonus – you can open the crotch of this wet look body, making it ideal for some horizontal refreshment. Or in any position or dimension you choose.
Let your kinky companion loosen the hook-eye fastenings one at a time to gain access to your most intimate areas. We'd make it slow, with a tease they won't forget. And, if you want to get it on, don't forget you can leave it on – who said you had to take off such an erotic envelope to enjoy a little bit of what you fancy?
---

On the street:
Cop these sexy as hell wet look leggings. No doubt they are the most versatile way to experiment with the wet look trend. Not only do they make an ultra-sexy addition to clubwear, but they're an easy way to add a touch of edge to your winter outfits.
You can pair them with a chunky knit jumper and ankle boots, feel gorgeous and look like the front runner standing out from the crowd.
In the sheets:
On first thought, leggings may not seem the most likely bedroom attire (how do you take them off without a mood-killing tug of war?). But think again – thanks to this pair's dual-direction, extra-long zip, the sky's the limit when it comes to access all areas. Simply unzip from either front or back and fool around in your field of dreams until you lift the trophy.
---
Still wondering how you can float your boat in erotic gear that doubles as streetwear? Check out these ideas and get inspired:
I Wore Sexy Underwear Every Day For A Week And This Is What I Found
The Best Sexy Lingerie (That You Can Also Sleep In)