I Wore Sexy Underwear Every Day For A Week And This Is What I Found
Seven different days, seven different ways! Here's how I tackled a whole week of wearing sexy lingerie every day.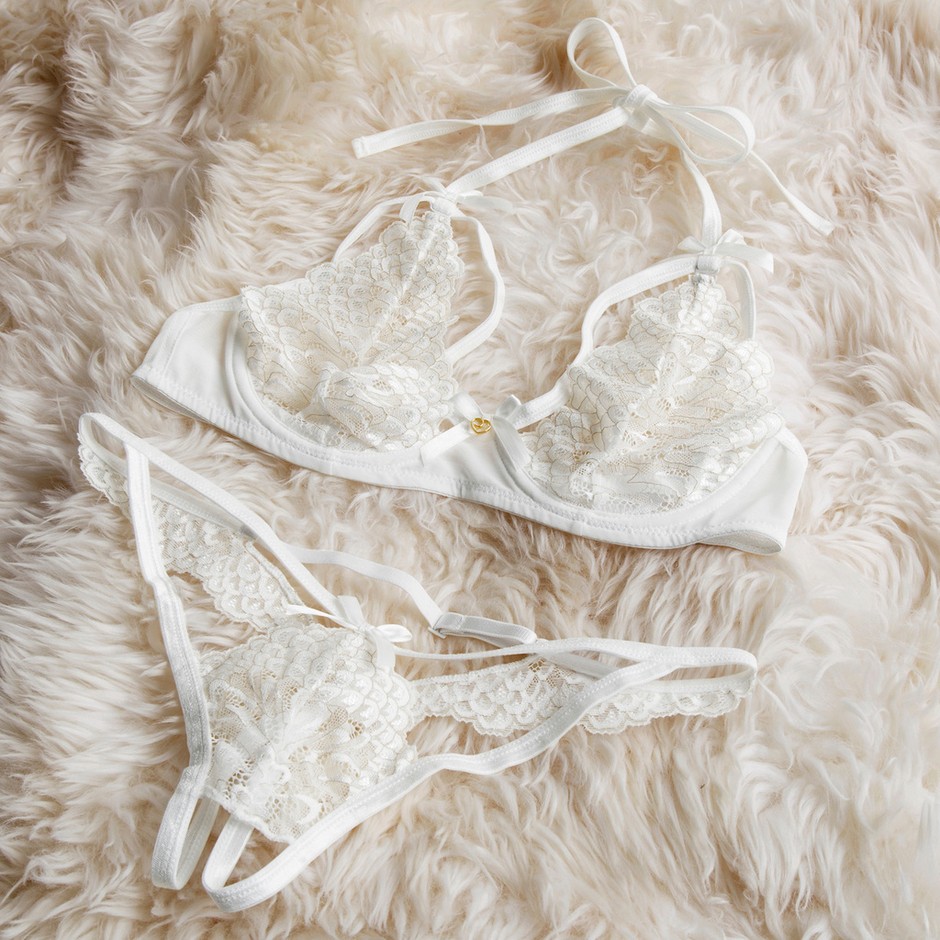 Don't get me wrong, I love nothing more than to lounge about watching Netflix while I chill in my daggy jocks.
However, when Lovehoney offered up the opportunity to try a different set of sexy knickers for each day of the week, I just couldn't resist!
Soon after accepting their proposal, a discrete package arrived on my doorstep and I excitedly tore open the box to see what delightful garments they'd picked out for me. Although I was a little nervous at what lay before me, I knew that I was in for an exciting week to say the least!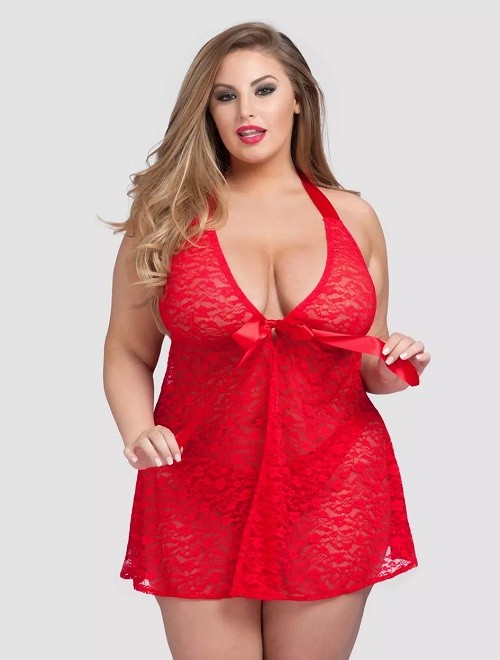 Now, I regularly suffer from Mondayitis. However, it was only in this moment that I realised the cure is a hot little babydoll number!
Like most Mondays, I couldn't wait to get home from work, but today was for a different reason entirely — to try out my sexy, new piece and show my kinky companion just how smokin' it looked.
As I slipped into my new lingerie, the first thing I noticed was how flattering the lace cups were on my tatas. I couldn't take my eyes off them, they were that perky! Not to mention the eye-catching red lace definitely added to the overall effect.
I'm only one day in but it's absolutely true what they say about lingerie boosting your confidence! Although the babydoll looked stunning on, it made me feel sexier than ever!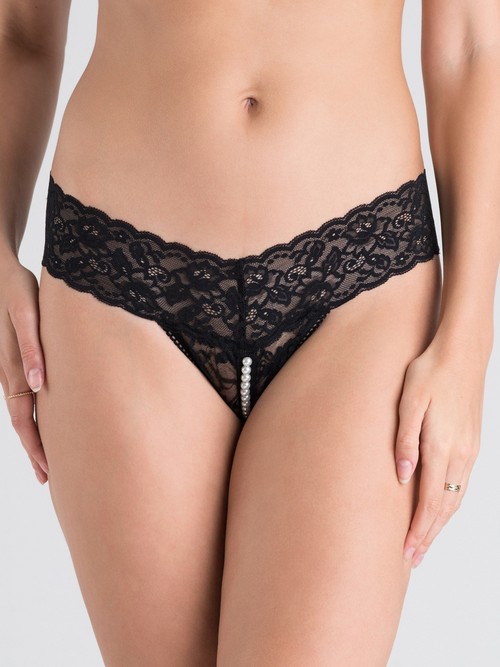 After a solid injection of confidence from the night before, I felt brave enough to give the crotchless pearl thong a whirl for the day.
As I slipped the thong on, I was pleasantly surprised at how incredibly comfortable it was! I was expecting the pearls to be a little awkward, but this pretty lace piece certainly proved otherwise. As I embarked on my day, the delicate pearls instantly started to stimulate my own precious pearl, which made for a very exciting day.
After a full day of clit tickling in my pearl panties, I was feeling a little hot under the collar and couldn't wait to get home so my partner could take full advantage of the fact my knickers were crotchless!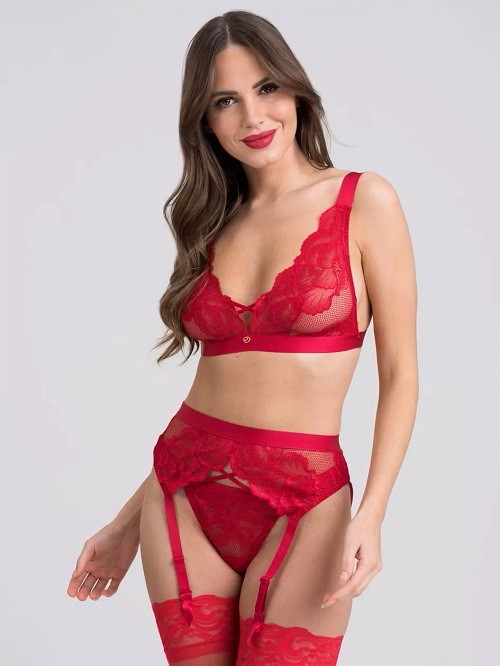 After just two days of wearing sexy lingerie, I had noticed a definite increase in both my confidence and sex drive. The past couple of days had been full of mindblowing sex, and while I'd usually be keen for a night off, I wasn't ready to slow down!
With my partner in crime out of town for the evening, I decided on a super hot red lace bra set for the day. Wearing this kit under my clothes at work was unexpectedly exciting, not to mention the set was just as comfortable and supportive as my usual day-to-day knickers. I was always under the impression that sexy lingerie came hand-in-hand with discomfort, but boy was I wrong!
Since the start of this lingerie challenge I've definitely come to appreciate just how incredible a gorgeous matching set can make you feel, regardless of whether or not anyone can see it or knows that you're wearing it.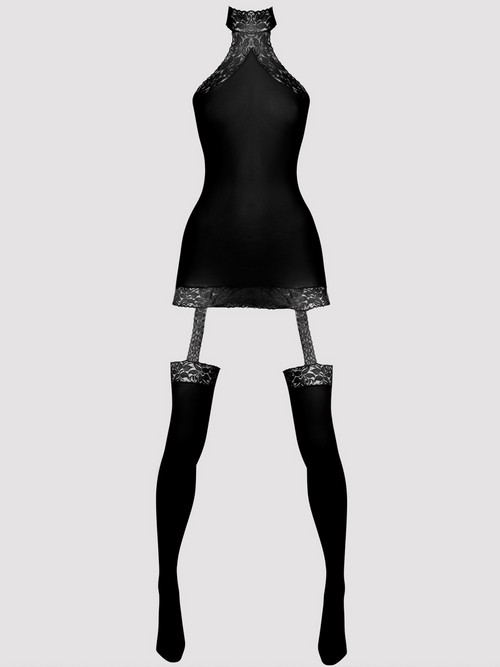 After a night to myself, I decided to pull out all the stops and give my boo a very warm welcome home.
Having never worn a bodystocking before, I was pleasantly surprised at how easy it was to put on! Usually I would find myself fiddling with dress and stockings for a good five minutes, but with this set it was on in a jiff and I looked bangin'.
I was shocked at how incredibly flattering the bodystocking was, I felt like an absolute babe inside and out! The light, sheer material was super soft and buttery against my skin, not to mention it hugged my body in all the right places.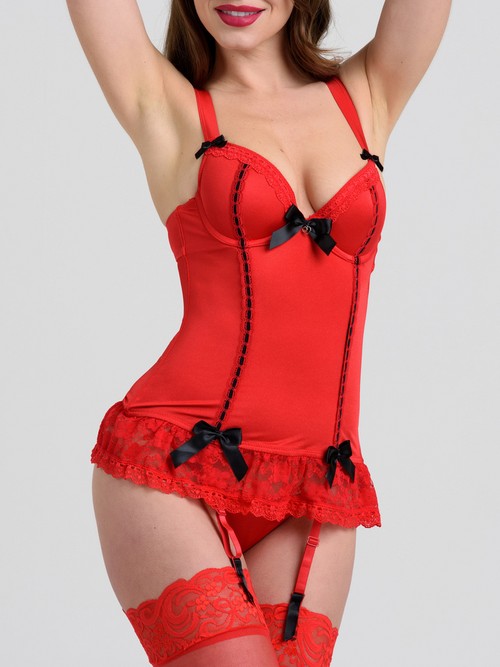 As my week drew to a close, I knew I'd saved the best until last with a beautiful basque set!
The removable suspender straps came in handy as I was able to pair my basque with a set of HOT black, thigh-high stockings!
Safe to say that I definitely ended the week on a high! With my increased confidence and sex drive, I really felt that I'd awakened my inner dominatrix who I'm sure will be making many more appearances in the future…
Before I embarked on my week-long lingerie spree, I was totally unaware of the effect that lingerie could have on my confidence, sex drive, and sex life in general. I ended the week on an all time high and I can't wait to indulge in some new lingerie pieces so I can do it all again!
If you're looking for a quick and easy way to boost your confidence and up the ante in the bedroom, then I couldn't recommend a cheeky dose of lingerie more! While dropping a bit of cash on some new pieces may not strike you as essential spending, it's absolutely worth it.
Lovehoney has a huge range to choose from at all different price points, shapes, and styles which makes shopping a breeze. I can tell you now, the benefits certainly outweigh the costs, especially when you factor in the price per wear!
Megan is a Psychology student at the University of Exeter. She can't quite read minds, but can read bodies.