How to Get Out of Your Head During Sex With Chantelle Otten
This month, Chantelle Otten shares how to stop your distracting thoughts from getting in on the action.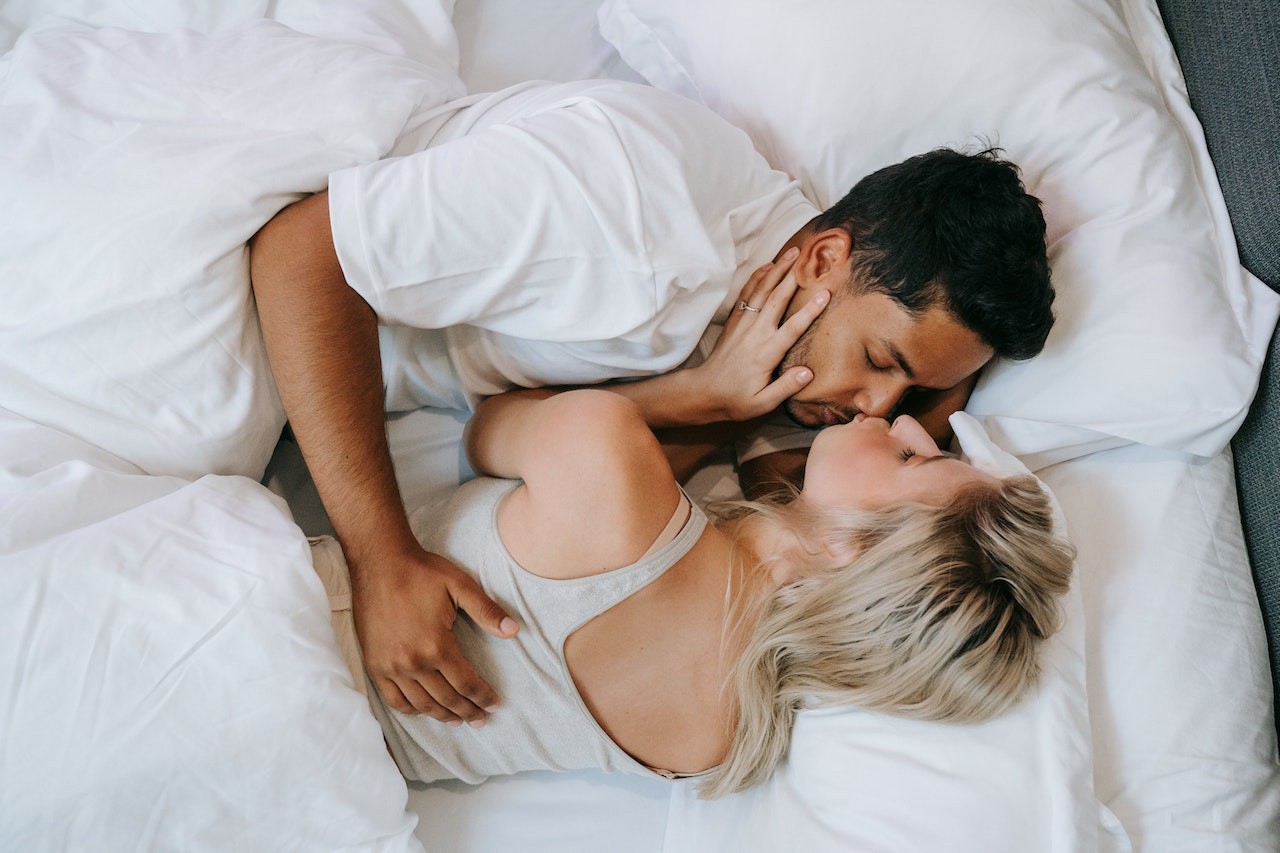 We're all familiar with those pesky thoughts that have a knack for interrupting our partnered play. Switching gears from everyday life to a sensual moment can be a bumpy ride - and not the ones we tend to like. It's amazing how our brains suddenly remember those forgotten work tasks, grocery items or insecurities right when things heat up!
While sex can be an incredible experience, many people often find themselves lost in their thoughts and concerns instead of the action at hand. Whether it's worrying about performance, body image issues, or general anxiety, it's easy to get stuck in your head and miss out on the pleasure of the moment.
So, what do we do when our minds keep us up in the clouds rather than grounded in good sensations? In this blog, I'll explore some tangible tips for getting out of your own head during sex and recommend a few products to help you feel more centred in the moment.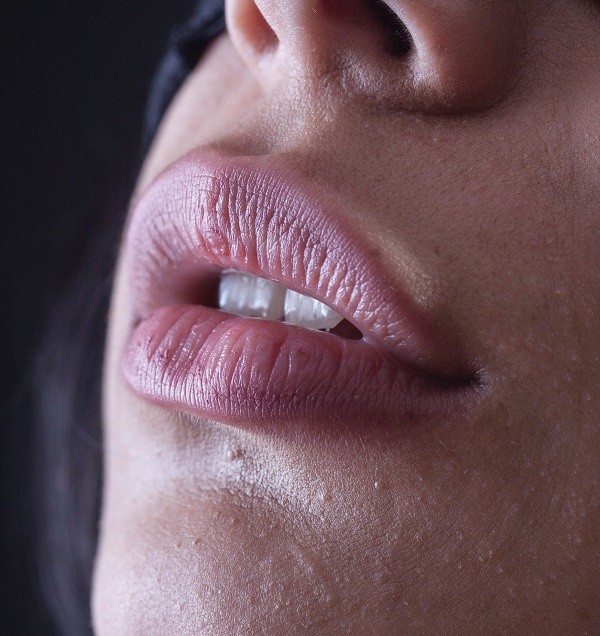 Focus on your breath
One of the simplest ways to get out of your own head during sex is to focus on your breathing - inhaling deeply and exhaling slowly. By taking these deep breaths, you're able to tell your central nervous system that it's not the main character and it needs to calm down. Try synchronising your breath with your partner's to bring your attention back to the present moment and also heighten your sense of connection.
Tune into your senses
Touch, sound and smell are powerful tools when it comes to getting out of your head and back into your body. Focus on the physical sensations you're experiencing during sex – the touch of your partner's skin, the sound of their breathing, the smell of their hair. By focusing on your senses, you can prioritise the pleasure you're experiencing and not the dishwasher that needs unpacking.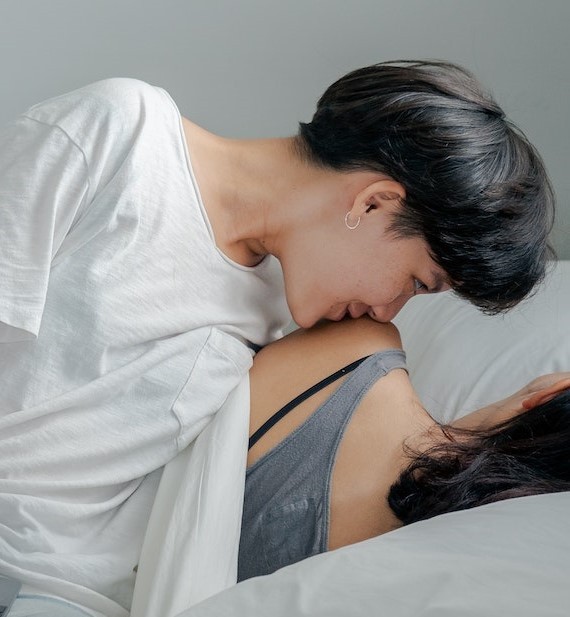 Communicate with your partner
Switch that conversation with yourself in your head, to one with your partner. Let them know you're feeling anxious or distracted so they can help you relax in the moment with their own tips, tricks and licks. Alternatively, you can shift the conversation to more thrilling topics by complimenting the things your partner is doing, giving them directions or engaging in some light (or heavy) dirty talk.
Experiment with different positions
Sometimes, getting out of your head during sex is simply a matter of switching things up. After all, repeating the same routine over and over again doesn't exactly excite the mind. Try experimenting with different forms of foreplay or new positions and see what feels good for you. You may find that certain positions help you feel more present and connected to your partner.
If you need some inspiration, check out Lovehoney's extensive list of positions - all with visuals to give you a helping hand.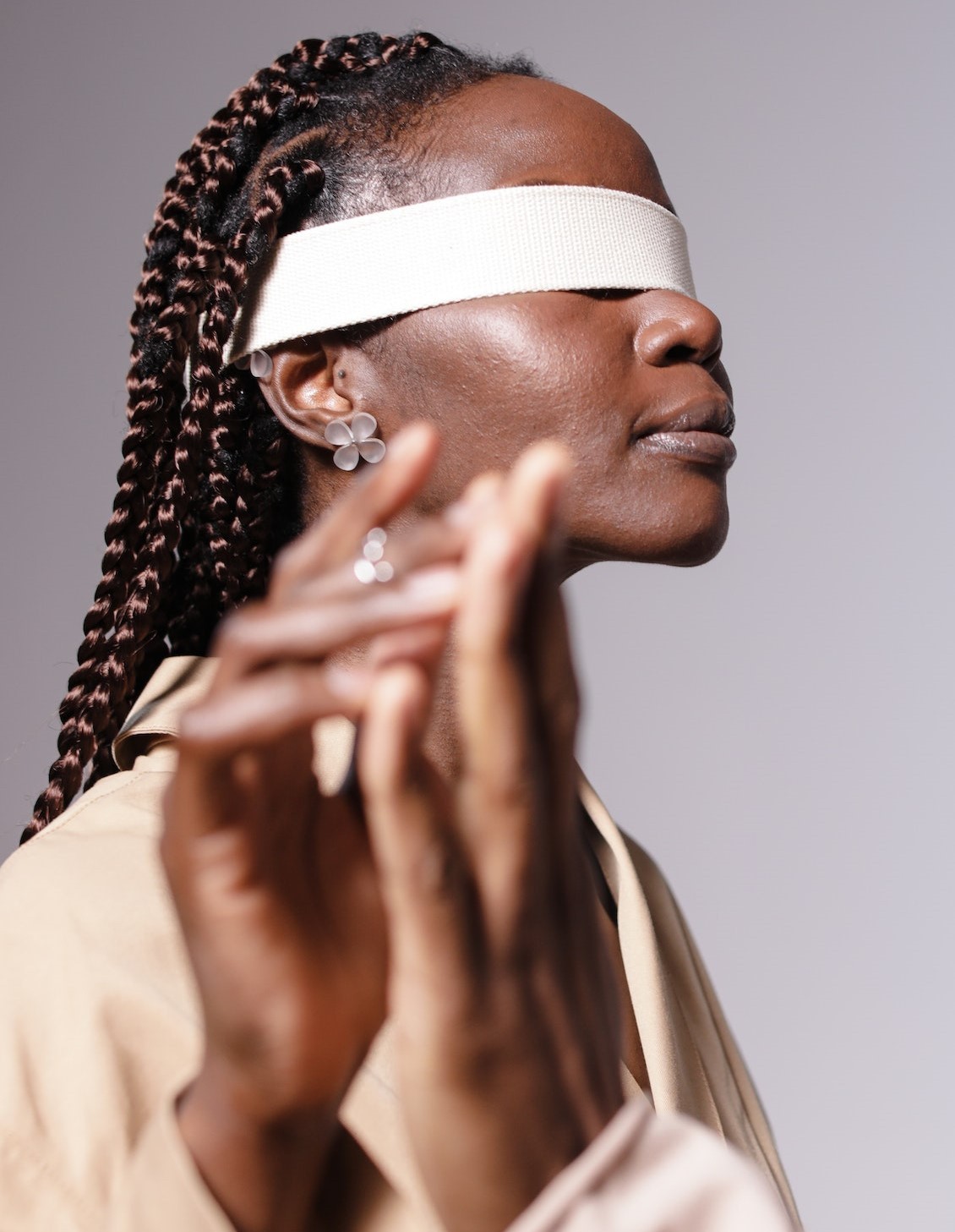 Try sensory deprivation
Intentionally removing one or more senses can sharpen your awareness of your surroundings by introducing a new level of risk to your play. Consider using a blindfold to remove your sense of sight and see if the suspense around unknown sensations can distract you from your thoughts. You can also try running vibrations over your body with a vibrator or a massage wand to help you focus on the physical sensations you're experiencing.
Use mindfulness apps
There are a variety of mindfulness apps that can teach you strategies for blocking distracting thoughts and centring yourself back in reality. Popular options like Headspace, Calm and Insight Timer offer guided meditations and mindfulness exercises that aim to give you greater control over your thoughts, instead of letting them control you. Headspace in particular recently launched a 'women's collection' which features a handful of resources that dive into mindful sex and explore exactly what turns you on (however the resources do sit behind a paywall).
With time and patience, you can understand the right strategies that work for you both inside and outside the bedroom.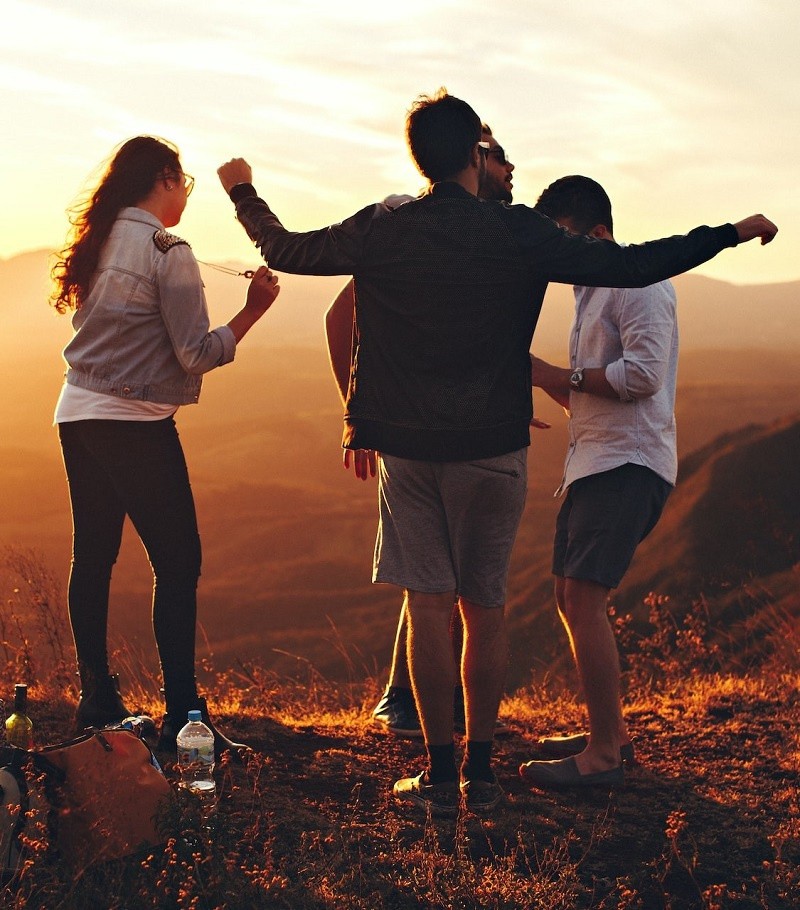 Practice self-care
Chances are, your ability to stay present in the moment is not just an issue in the bedroom. Regulating your stress levels and becoming more in tune with the present moment is a broader problem that you can work on outside of those sensual moments. This can be done by ensuring you get enough sleep at night, eat well and engage in activities that help you release tension and relax.
If you're not able to prioritise fun over productivity during everyday moments, then you will most likely struggle to prioritise your pleasure over productivity during sex.
Products that can help you prioritise pleasure
Getting out of your own head during sex can be challenging, but it's worth the effort to enjoy some blissful moments of magic. It just takes a bit of practice and permission to let yourself go and lean into the experience. However, if you need some extra tools to draw yourself out of the spiralling thoughts, I've got a few product recommendations for you.
Lovehoney Deluxe Rechargeable Mini Massage Wand Vibrator
Lovehoney Deluxe Rechargeable Mini Massage Wand Vibrator
$41.97
$69.95
You save:
$27.98 (40%)
This powerful massage wand can help you focus on the physical sensations you're experiencing and stay present in the moment. Its smooth silicone head delivers 7 thrilling vibration patterns, each with 10 intensity levels to keep your mind preoccupied.
What customers say: "Excellent purchase! Easy to use and charge, good vibrations, and it's small and compact to store."
Womanizer Duo Rechargeable G-Spot and Clitoral Stimulator
Womanizer Red Duo Rechargeable G-Spot and Clitoral Stimulator
This clitoral and g-spot stimulator could be great for a little pause in play, offering a unique and intense sensation to awaken your body. Explore the escalating levels of intensity until you feel ready to take it over the edge with your partner.
What customers say: "This toy knows right where to get you good. The motion options are amazing and the fact it gets two spots at once, oh lord. Easy to charge, and it lasts long too. Love the fact it came with a different head which automatically pauses if pull it out or lift the head. The vibrations are genuinely quiet, and the clit stim is to on the lower settings, not that I could take much more."
Lovehoney Apothecary Seduce Scent Massage Oil
Lovehoney Apothecary Seduce Scent Massage Oil 100ml
A sneaky sensual massage could be just what you need to relax and feel more intimately connected to your partner. Give it a try by applying a generous layer of this massage oil to either or both of your bodies and delight in the sensation of running your hands over each other.
What customers say: "I used this to massage my partner and it definitely got us both in the mood..."
Fifty Shades of Grey Play Nice Satin and Lace Blindfold
Fifty Shades of Grey Play Nice Satin and Lace Blindfold
This simple satin and lace blindfold can help you drop your sense of sight and focus on your other senses. Soft and sensual against your skin, you can keep the blindfold on for as long as you wish to heighten each brush and touch.
What customers say: "Gorgeous blindfold. Spices things up while still looking elegant."