Bondage Safety Techniques
Discover the best bondage safety techniques, how to practise safe bondage and how to play safely.
BDSM or bondage play has come out of its former subculture 'dungeons' into mainstream love shacks all over the world. Thanks, Shades of Grey.
So, if you're dipping your toe - or another body part - into the wonderful world of bondage play, make sure you pay attention to some basic bondage safety techniques so that all of you have a grand old time and stay safe enough to share a Tim Tam after.
There are many shades of bondage, from simple fur handcufffs to advanced or extreme forms of bondage, such as self-bondage. Whatever your bondage kink, you should always exercise caution and practice safety - even in the simplest practices.
So, let's get your bondage play off to a roaring start with some hot tips.
Video: What is the best safety word?
Lovehoney resident sexpert Jess Wilde explains in this video why you and your partner should always agree on a safety word before exploring bondage.
Emotional Safety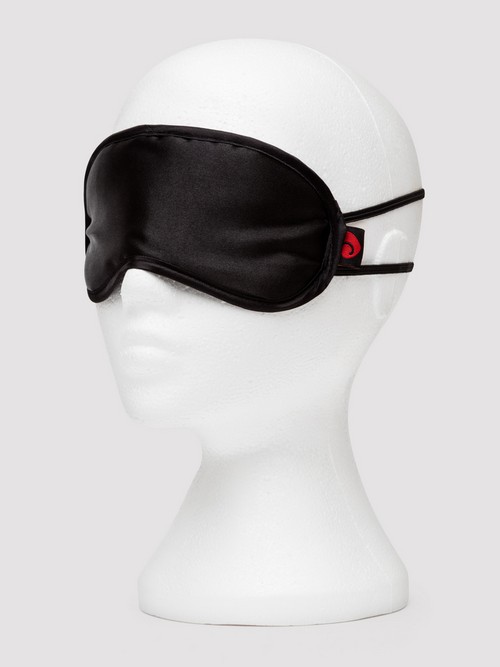 We're tender souls, deep down. Our feelings can be hurt or they can soar. Before embarking on a bondage journey, stop for a tick and think about your partner's emotional and psychological needs.
Just because they enjoy being blindfolded during kissing or oral sex doesn't mean that they will enjoy being tied up too. The feeling of being blindfolded and bound can be quite scary to some people to begin with. Ask first and seek consent.
They may love the idea of being handcuffed but balk at the idea of being hog-tied. Or want to be spanked lightly but not whipped hard. Or crave to be bound tightly but not spread-eagled. Everyone's unique.
With that in mind, you should let your partner know before you start your bondage session what you feel comfortable with, what you want to try and what you're unsure about. You won't know how much you'll enjoy it until you try, but don't be afraid to speak up if something is painful or uncomfortable.
What we're saying here is basic Bondage 101 - talk with your partner about your bondage play before, during and after the sesh. Agree on your terms and limits. Respect each other.
Verbal Safety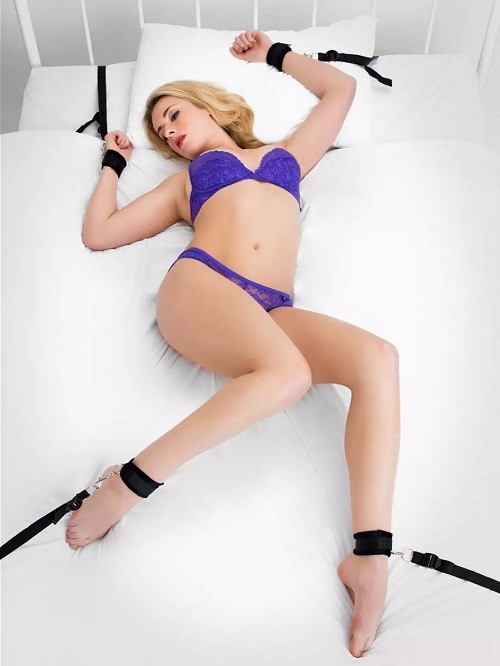 Having a good old chin wag is key to success if you and your bonk buddy are indulging in any sort of BDSM activity. Especially one that involves using restraints on your beau and limiting their ability to move and react.
If during play you suspect your partner is feeling uneasy with something you're doing to them, stop immediately and ask them if they're good to go.
One of the best methods of allowing you and your partner to stop a bondage activity is the use of a 'safety word', also called a 'safe word'.
A safety word is, quite simply, a verbal signal to immediately communicate that something is not right in the state of Denmark.
While you can use conventional words like 'Stop!' or 'No!' as a safe word, some bondage peeps prefer not to because these phrases can often be interpreted as part of role-play. For example, a sub may want a Dom to ignore them when they say those words because they get aroused by submitting.
You can choose a safe word that is unrelated to sex so that you're both certain of its meaning when it is yelled during a bondage session. Like 'Brexit!' Or 'ScoMo!' Or 'Bozo!' Whatever works for you.
Some loved-up couples like the 'traffic light' system, because we all know it so well. Use red for stop right now, yellow for pause and check in with me please and green for go-go, baby.
Non-Verbal Safety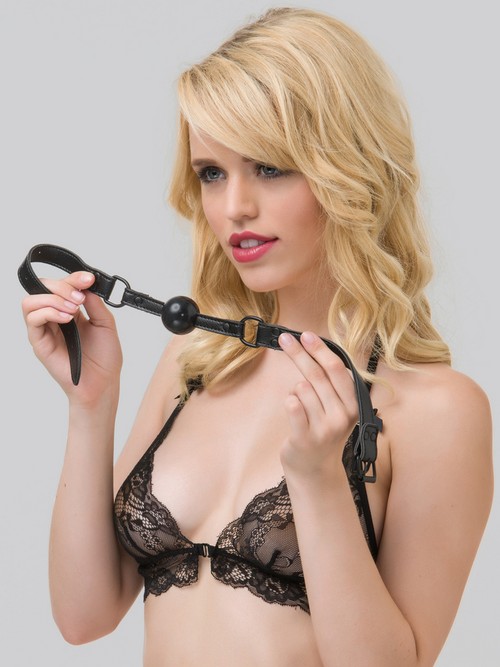 Let's say you have a ball gag in your mouth. Talking is gonna be like eating a mouthful of Minties all at once.
If you can't verbally communicate your safety word - what can you do?
The tip is to plan a non-verbal bondage safety technique. You could ring a bell. Flash your hands. Drop a priceless Ming vase to the floor - uh, maybe not - make that a non-breakable toy. Maybe a handy dildo.
Whatever you choose, agree that if the object is dropped during the sesh, cease play immediately.
Physical Safety
Along with using words and clear signals to ensure safe bondage play, there are physical ways to ensure the safety of your partner. You want them hale and hearty for more play, not in the ambo heading to Emergency.
This especially applies to the submissive (or bottom) role but covers you both.
Don't ever put a rope or sling around someone's throat unless it's a specifically-designed collar such as the DOMINIX Deluxe Leather Collar.

Never use a collar or lead designed for a pet on yourself or your partner. Learn more about how to choose a bondage collar and lead.

Never leave your partner alone if they're tied up.

Avoid using restraints in any way that could impair your partner's breathing.

Avoid using complicated equipment if you have never tried bondage before. See our Beginner's Guide to Bondage guide for products suitable for beginners.
Dos
If they're bound, keep checking to make sure your beloved's hands and feet aren't getting cold or turning blue, as it could mean poor blood circulation. Stop.

Make duplicates of keys used in your bondage toys in case you lose the originals

Test all quick-release mechanisms before play so your kinky companion can be released quickly and easily in an emergency.
Medical Safety
To play safely, bondage techniques include using sex toy cleaner on all your bondage toys after every use.
That's going to prevent any bacteria build-up and lower the risk of infection.
We also recommend creating a BDSM first aid kit, so you know where every safety item is if you need it:
all duplicate bondage keys

safety instructions for your bondage and S&M toys

bandage scissors (with one flat blade)

standard first aid kit items
Need more help?
You can Contact Customer Care, who will be able to help you find the perfect toy. You can email, telephone or live chat to an experienced advisor 24 hours a day, 7 days a week.