Fetishes Laid Bare: Medical Fetishes
Fancy your fetish with a side of latex gloves and a stethoscope? Welcome to the world of medical fetishes!

Usually, a trip to the doc's is the stuff of nightmares, but for others it can be a dream come true. Medical fetishes certainly aren't for everyone, especially when you factor in the physical pain, as well as the hit to your hip pocket that comes with a hospital visit.
For many, medical fetishes can be a little tricky to wrap your head around. Although most people associate a doctor's appointment with being ill rather than a source for cracking a fat, medical fetishism is a common theme in modern pop culture. You only have to take one look at Blink 182's 'Enema of the State' album to realise that many people have a thing for nurses. Plus, who could forget Turk's X-rated dream about Elliott in Scrubs?!
Medical fetishes encompass a broad speculum - sorry, spectrum - of varied activities and kinks, making it one of the most eclectic fetishes going. There's a good chance you might even have a kink or fantasy that would fall under the medical fetish category without even knowing!
So, if you're ready to whip out the thermometer to play doctors and nurses, let's peel back the layers of this fetish together.
What does this fetish involve?
Where do we even begin with this one?! Medical fetishism encompasses so many different fantasies, characters and kinks. Whether you fantasise about sitting in the waiting room, getting prepped for surgery, or being on the operating table itself, the choice is well and truly yours!
Regardless of what gets you feeling ready to rumble, a medical fetish will often involve:
Role-playing as a medical professional, whether that be a doctor, nurse, surgeon, or patient

A sexual attraction to medical uniforms and equipment - nothing screams medical fetish like having a thing for latex gloves and medical-grade lube

Examination-style play where the patient has all of their nooks and crannies explored in a quasi-clinical way using speculums and dilators among other medical gear

Using enemas or having your temp taken, often using the back door, if you know what we're sayin'

Using medical equipment, like stirrups, to restrain a patient

Using temperature play or electric currents to stimulate sensations that may be felt if undergoing an actual medical procedure
This is only the tip of the iceberg when it comes to medical fetishism, but it gives you a good idea of what's often involved. Medical fetishism can also overlap with BDSM.
How to explore your fetish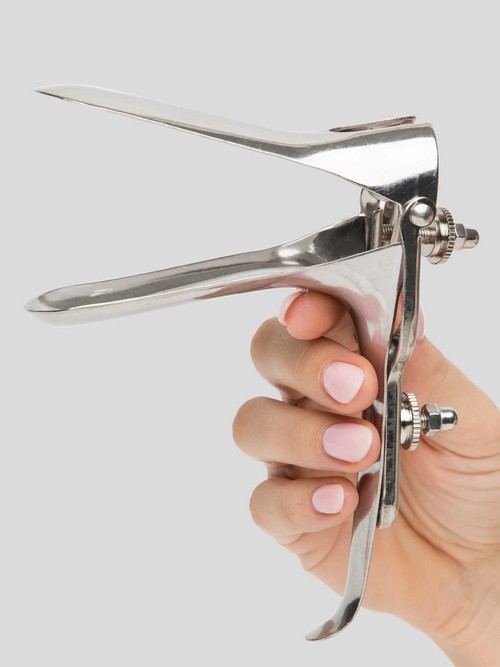 If you or your partner are just embarking on your journey of medical fetishism exploration, it can be a good idea to take it slow or risk winding up in the ED for real, which can be a real boner-killer.
Start your journey by introducing beginner-friendly toys into your play. Treat yourself to some sexy nurse-themed lingerie and complete the look with a pair of latex gloves to get you or your partner frothin'.