Exploring Bondage Sex Games
If you're looking for a quick and easy way to introduce a little spice to the bedroom, why not start with a bondage sex game?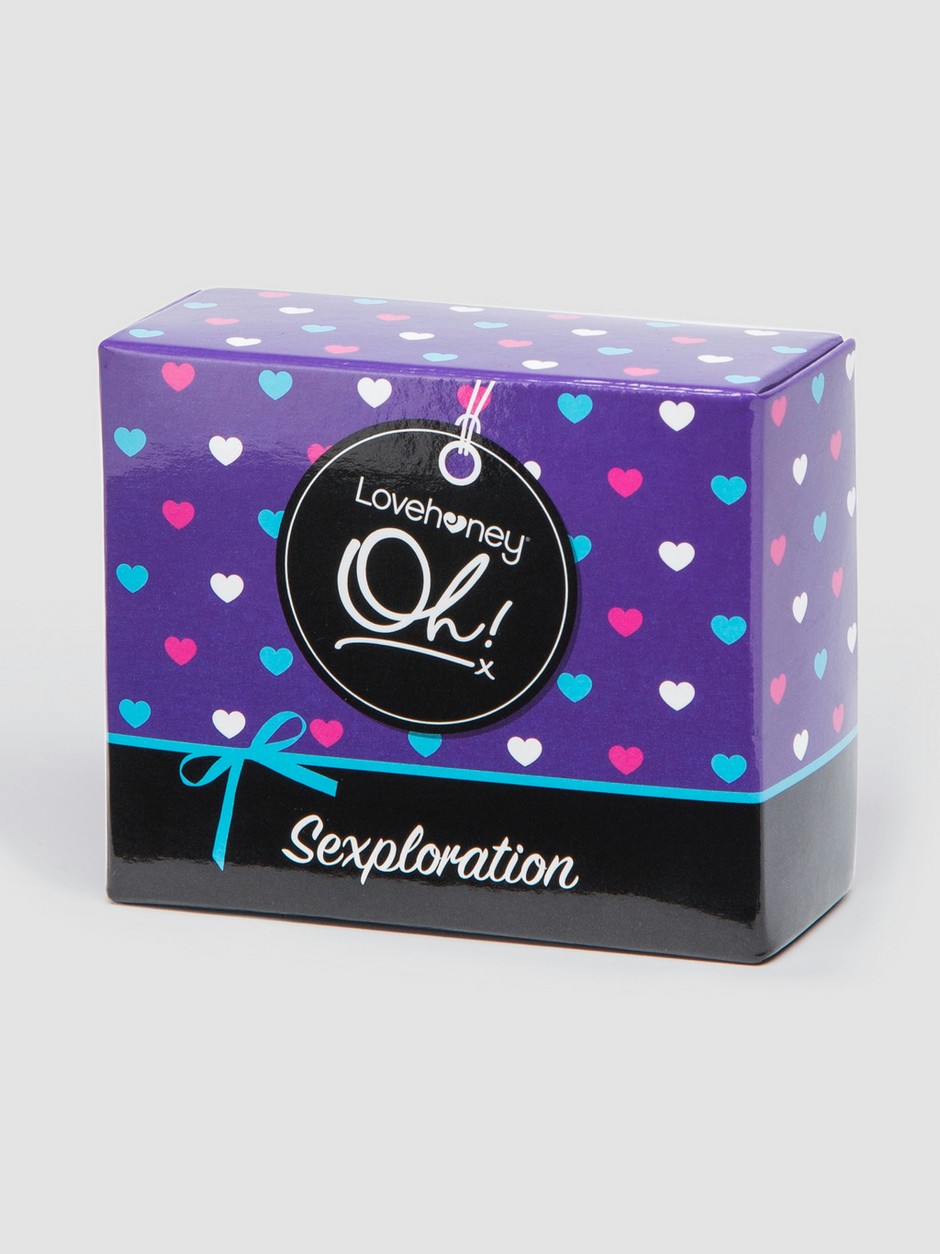 Introducing bondage to the bedroom can be a bit of a tricky topic to broach with your boo if they've never tried it before.
If you're wanting to get your kink on, here are a few of our top tips for introducing something new to your bedroom play:
1. Make your proposal as unintimidating as possible! Start with simple suggestions and work your way up - no one enjoys being thrown in the deep end, particularly if it involves a giant dildo!
2. Encourage your lover's curiosity for bondage. You never know, they might be keen to give it a crack too.
3. All bedroom behaviour should be an inclusive adventure that is meant to be fun for both of you, so you're both equally as keen to get involved.
4. Last but not least, new experiences should be about both of your pleasure!
At Lovehoney, we know full well that introducing something a little kinky can be tricky, which is why we designed the Lovehoney Oh! collection of fun games and accessories that are the perfect way to gently spice things up… and if it goes south, you can blame us!
So if you're looking to get your kink on, here are our top four picks that are perfect for introducing something a little more sensual.
1. Lovehoney Oh! Sexploration Vouchers 52 Weeks of Adventures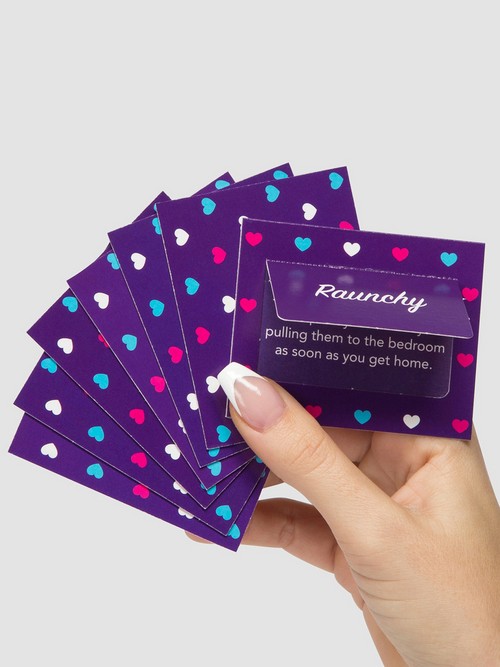 The only thing better than a new adventure is a new adventure a week for a whole YEAR!
With 52 exciting and tantalising sexploration cards to explore, this kinky deck will have you sorted for the next 12 months. Choose from romantic or kinky cards, depending on how you're feeling. The deck also includes a few sneaky secret cards that are designed to be played later on to keep things spontaneous.
Simply pick a card, peel and
reveal what's underneath, and perform that act!
These cards are a perfect choice for couples who are looking to progress their vanilla play by adding in some actions and experiences that are a little more raunchy. On the flip side, this is also a great set for any kinky couples who want to add a bit more romance back into their relationship!
2. Lovehoney Oh! Kinky Confessions Truth or Dare Card Game (52 Pack)
In a nutshell, this card game is essentially a version of Would You Rather, where you're asked to choose between two kinky confessions!
Either answer the question and give your flame a bit of insight into what you like in the sack or choose to forfeit… But be warned, forfeiting means you'll have to perform an action from the forfeit card OR one decided by your plaything!
This is the perfect game if you've ever wanted to ask your lover a kinky Q but haven't quite built up the courage to do it. Out of 52 cards, there's sure to be a good handful of questions that you're dying to know the answer to!
As an added bonus, this deck makes for a fantastic conversation starter if you're not into instructional games.
3. Lovehoney Oh! Talk Dirty Playing Cards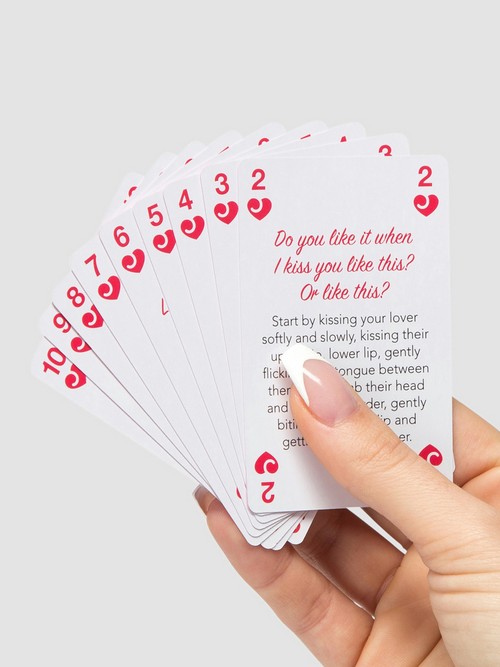 Is dirty talk a turn-on for you and your beau but the cat's got your tongue? This is just the game for you!
This full deck of 52 cards comes complete with all the suits so you can play a regular card game with a naughty twist.
This game is ideal for exploring the joys of dirty talk if you're not quite sure where to start. It also includes a nifty little card with some instructional pointers on how to talk dirty if you're a little
lost for words.
This deck is jam-packed with phrases galore, so you can guarantee that you'll be a dirty talk pro in no time!
As you work your way from low to high numbers, the phrases get kinkier, so be prepared to get dirty.
4. Lovehoney Oh! Hot Knots Beginner's Bondage Game (3 Piece)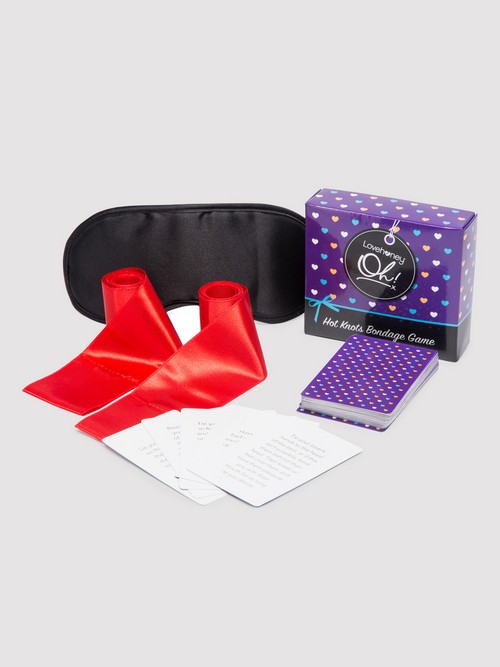 With a whole deck of suggestions to keep you busy and a few iconic bondage accessories, this game is a fantastic way to suggest trying some bondage while providing some inspiration on exactly what to do when your other half's all tied up.
In addition to a couple of bondage basics to get you on your way, this kit also includes some suggestions for bits and pieces you can find around the house and safely use.
This kit comes complete with a detailed card deck with clear instructions, a rule card, plush satin blindfold and a pair of naughty silky restraints. Grab this set if you've never tried bondage and are ready to explore, or if you've dabbled in a bit of light bondage but aren't quite sure how to progress your play once your kinky companion is all tied up.
As always, communication is key! Keep the chat open and flowing throughout your experience so you both have the best possible time.