Design a Sex Toy Competition is Back: Could Your Idea be Worth $150,000?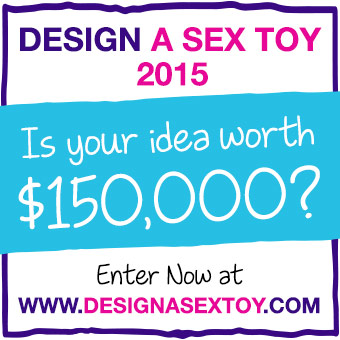 Do you think you have what it takes to create the next craze in the sex toy world? Now's your chance: Our Design a Sex Toy competition is back!
Whether you've come up with a clever take on a classic sex toy, or have a revolutionary idea to change orgasms forever, we want to hear from you.
Send us your idea for a new sex toy and we could make it a reality.
There are three categories you can enter: Sex Toys for Men, Sex Toys for Women and Sex Toys for Couples. You can enter one idea per category, which means you have three chances to win.
The winner of each category will receive $1,500 and the Judges' Pick will receive an extra $3,000, making it a grand total of $7,500 prize money.
Not only that, the winning design also has the chance to be made into a real sex toy, and the inventor could earn royalties in the future.
***This competition is now closed. Winners will be contacted soon. Good luck!***
---
On the judging panel this year is Erik Kalen, founder of leading sex toy brands Lelo and Tickler, Lovehoney Product Director Bonny Hall, Lovehoney Online Trading Manager Alice Little, and Paul Jaques, Lovehoney's Operations Manager.
Need help getting started? Meet the judges and read their carefully compiled top tips for creating a winning sex toy design. You can also read all about past winners, Kevin Clark and Trevor Murphy, who reveals his inspiration for the world's best-selling oral sex toy, the Sqweel Oral Sex Simulator. Trevor has earned more than $150,000 in royalties to date, and has changed the sex lives of thousands of satisfied Sqweel users.
It's time to get creative and share your invention for the next must-have sex toy. Submit your idea in any format you like - we'll consider high tech computer-generated designs, 3D models or even a scribble on a Post-It note. As long as we can decipher the idea, we don't mind how you present it.
Submit your idea before 31st October 2015 for your chance to win. Good luck!
---
You may also like: