What is BDSM and Sadomasochism?
Are you looking to progress your bedroom play or introduce a bit of kink? BDSM could be just what the doctor ordered!
You probably hear the term all the time, but do you know what BDSM stands for? Put simply, BDSM covers any sexual behaviour considered kinky (even if it's only a little) or taboo. The practice of physical restraint, inflicting pain and servitude aren't typically accepted in everyday life, however when it comes to BDSM, the participants engage in it for mutual pleasure and excitement.
Spanking, tying, whipping, binding, scratching, biting, you name it. Whatever you're into, you can become a BDSM and bondage aficionado with our guide to BDSM and bondage.
What does BDSM stand for?
BDSM can be split into three main categories or six different 'acts':
Bondage and discipline
Domination and submission
Sadism and masochism (AKA sadomasochism)
Let's break them all down for you:
Bondage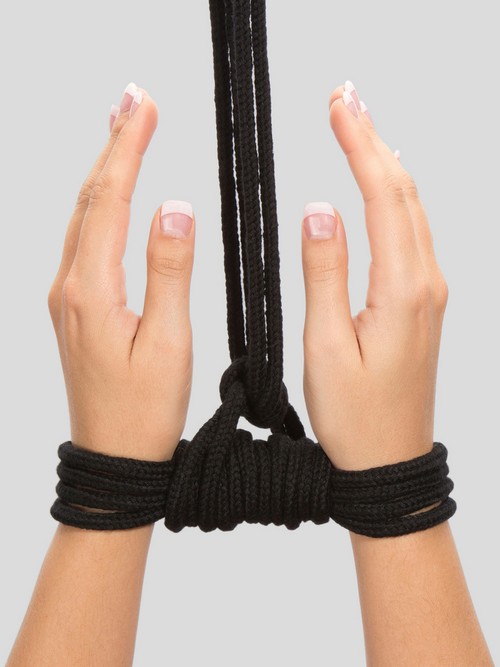 As you might be able to guess, bondage is the act of being physically restrained or physically restraining someone else but, what you might not know is that if you've ever used those classic fluffy handcuffs or a bowtie to restrain your wrists or ankles, you've already indulged in some bondage play – kudos! For this reason, it's also one of the most popular BDSM activities.
The person doing the tying up can get a power kick knowing they're in control of their partner's pleasure. It's the knowledge you can have your way with a consensual partner and be in charge of their every shudder, moan and wave of rapture which can be intoxicating.
On the other hand, some people crave the feeling of being restrained, constricted and writhing against the ties – and by proxy, dominated – in a sexual scenario. Being tied up can give a person a sense of vulnerability and helplessness.
It's also an ideal way for the restrained partner to get out of their heads by lying back and enjoying whatever their lover is doing to them. It's not like you can do much when you're all tied up!
Discipline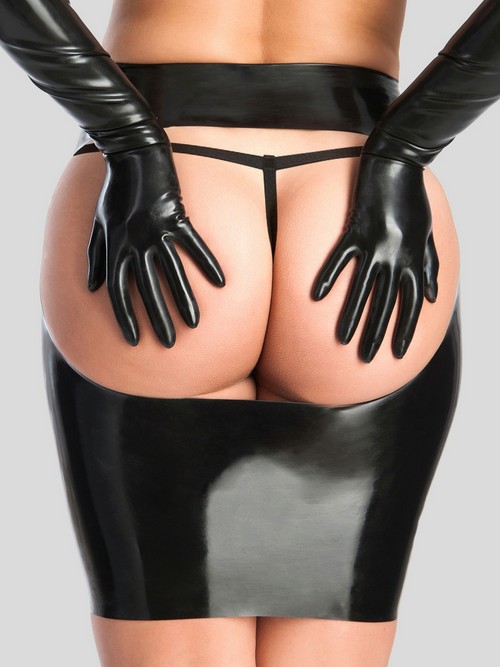 Discipline is the act of enforcing obedience and control through rules and/or other forms of punishment. Love a good spank? Does the thought of making or breaking rules grab your attention? Do you fantasise about being the boss? If so, it's likely that discipline is your jam.
This act is usually played out when a submissive requires punishment to correct behaviour which is considered to be breaking the rules pre-set by the participants in the session (known as a "scene" in BDSM circles). For this kind of scenario to work for everyone involved, it's important the rules are established and agreed upon by all parties before the scene commences. As for the rules, they can range in severity from "the bed needs to be made before any naughtiness ensues" to "thou shalt not orgasm".
If you're new to BDSM, you may want to take discipline for a spin with a naughty nurse role play. Pick up a nurse outfit and every time the patient gets out of bed, they receive a good spanking with a paddle.
If you do decide to bring discipline into your play, you can try switching up your punishments with both physical (caning, whipping, etc) and psychological chastisement (humiliation and flagellation).
Domination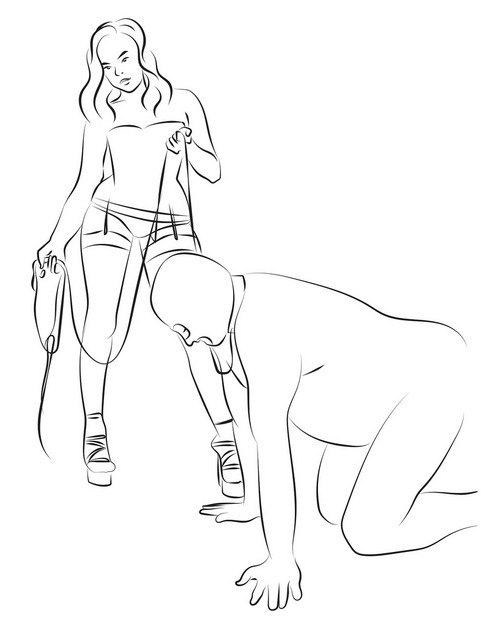 Domination involves a series of behaviours, customs and rituals which help the Dominant partner exercise control and power over their consenting partner (or partners).
It might not be obvious straight away but most relationships will generally have a Dominant partner and a submissive partner inside and outside of the bedroom. Whether or not you choose to explore these roles more deeply during play is completely up to you.
While some like to limit their dominance to the bedroom using discipline and bondage techniques to control their partner, others exercise their dominance in everyday life and form their relationships around these roles.
Can't get enough of asserting your dominance and feeling the power of sexual control? You may want to try experimenting with this particular type of BDSM in other contexts. Have your consensual (there's that word again) sub carry out household chores while wearing a collar or pretend to be your personal servant. You can take it to another level by controlling their orgasms as well, only allowing them to reach their peak if and when you decide they can.
Submission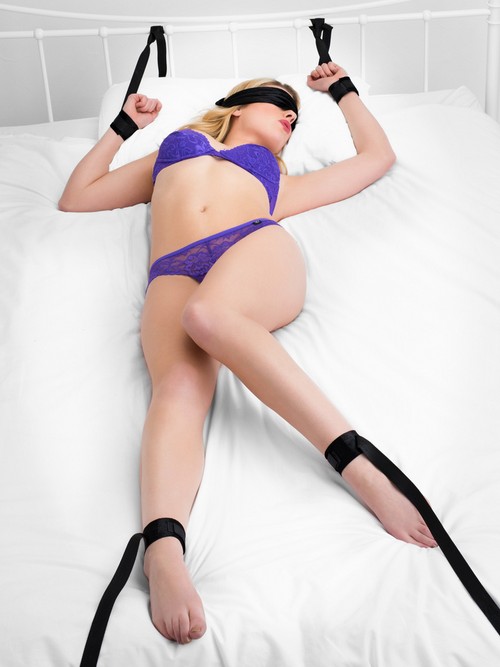 On the other end of the spectrum, submission is a state of compliance which comes from submitting to another. Domination and submission go together like anal and lube – you can't have one without the other. The role of the submissive partner is to do what they are told by the Dominant partner or risk being disciplined.
The key word here being 'spectrum' because yes, the dynamic of domination and submission can be a sliding scale in which the power is pushed and pulled or even swapped between the participants. Try switching things up on occasion to explore what it's like for your play when you do.
Submissives enjoy having their power and control taken away, especially during sex. Have the submissive participant wear a ball gag to stop them from talking or restrain them using wrist or ankle cuffs to prevent them from touching themselves or their Dominant partner.
As is the case with Doms, some people like to extend their submissiveness into everyday life by allowing their Dominant partner to be the keyholder to their chastity belt or by serving them around the house.
Sadism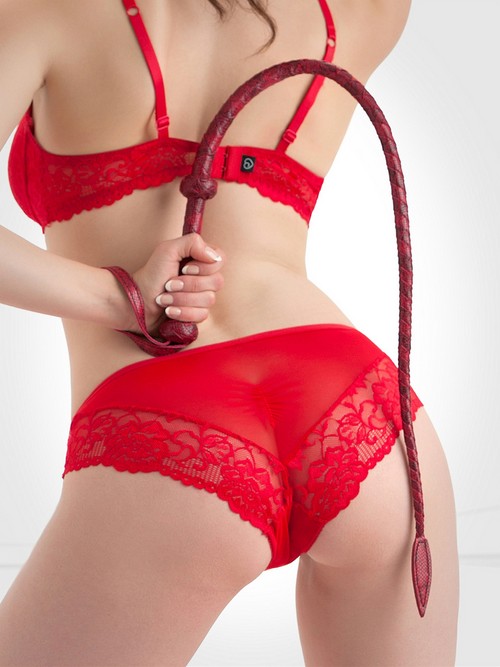 Sadism in the kink world can be defined as gaining sexual gratification from inflicting pain on others.
Sadism is a misunderstood act which often gets a bad rap from being linked to criminals and morally corrupt characters in film and TV. However, sadism and masochism are making a comeback thanks to the openness and pride of the BDSM community and its reputation is improving.
If there's something about delivering pain through physical punishment and humiliation which brings you some kind of pleasure, you may be a sadist. Gratification for sadists usually comes from performing the acts themselves, the power involved, and sometimes the look of the body in clamps or after a good thwacking.
Finally, what does the 'M' in BDSM stand for?
Masochism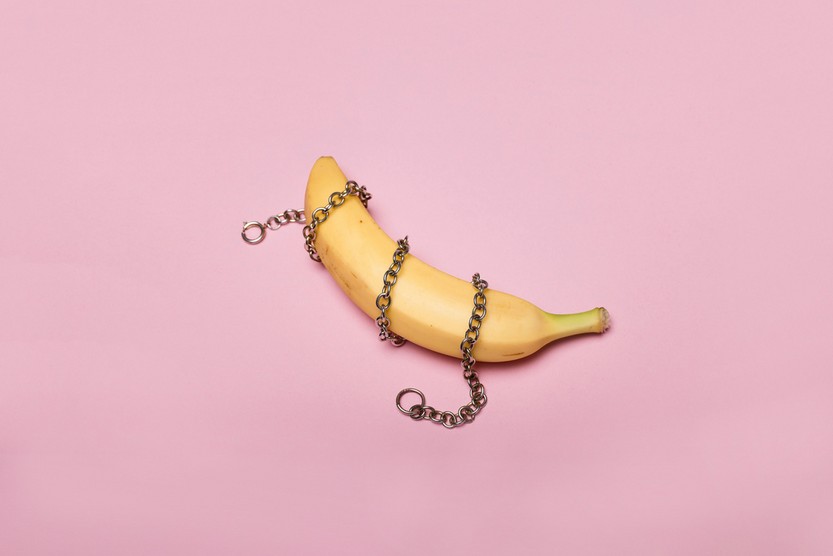 Masochism – as opposed to sadism – is receiving sexual enjoyment from being in pain.
A masochist can relish having pain inflicted on them by a willing playmate or themselves. It often leads to sexual pleasure and sometimes even climax.
Experiencing pain over a certain period of time releases a bunch of endorphins, helping to create a natural high which is what makes it desirable for many masochists. For some people, a good whipping or humiliation session is cathartic, leaving them relaxed and stress-free.
More experienced masochists can also practise genital torture for sexual gratification from the unique and intense sensations.
If you want to explore your masochistic side, investing in some nipple/clit clamps or ball stretcher/weights can be a fun and simple way to deliver an incredible combination of pleasure and pain whether you are alone or with a partner. It's a sensation you'll be hard strapped to find with any other kind of play. Remember to read the safety guide before trying these beauties out though.
Want to know more about why BDSM practitioners do what they do? We go through all of it and more in this blog on The Psychology of BDSM.
Sound exciting? Don't go any further without reading our next point...
Safey first
The #1 rule for BDSM is safety and consent. These two priorities must go hand in hand in order for everyone to get the most out of their kinky activities. Here are our top tips for keeping your scenes safe sexy:
Talk about any boundaries or rules anyone participating has before you begin. Every participant should be aware of the limits and respect them throughout play. If you want to be undeniably clear, put it in writing so there's no chance of misunderstanding.

If your lover doesn't want to or isn't comfortable participating in something you want to try, don't push it. BDSM play is all about enthusiastic consent and when one party isn't willing or comfortable, it's not fun for anyone.

Establish a safe word or physical signal you can both easily say or do at any point which ends play immediately in case it becomes too much for anyone or if you've just had enough. You could pick just about anything – "pineapple", "red" and "pickle" are all popular examples – as long as you both agree on it beforehand.

Keen for a scene with multiple people involved? The same rules apply. Talk about boundaries, give continuous consent and make sure everyone knows the plan of attack. There's nothing worse than not knowing what's going on, especially in a group setting.

Avoid alcohol and painkillers during kinky activities as these can numb pain, which can lead to injury.

Last, but certainly not least, have fun and stay safe while exploring BDSM!
Our top BDSM Toy Recommendations