Which Lingerie Is Best For My Body-Shy Girlfriend
"My girlfriend's really shy about her body. I love the way she looks, but is there any lingerie I can buy her to help her feel sexier?"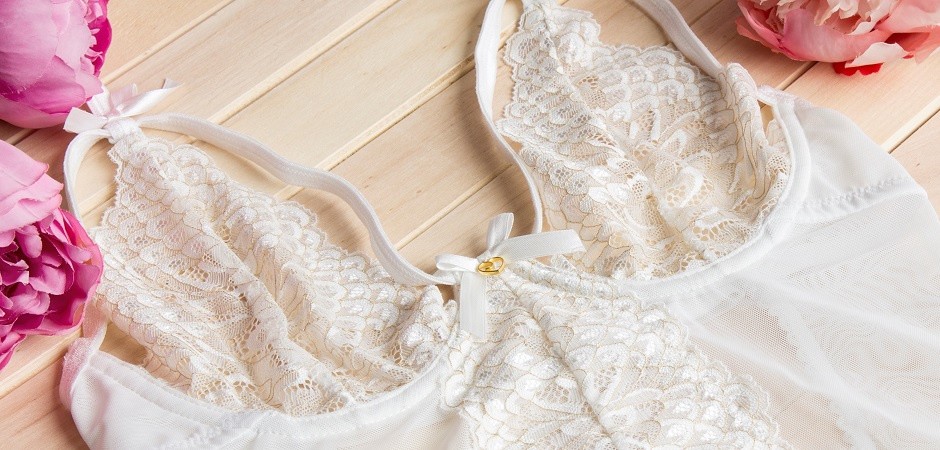 When it comes to your lover, you want them to be feelin' themselves 24/7! While many of us sadly suffer the effects of negative body image and insecurities, one surefire way to boost your beau's confidence and make them feel empowered is with a smokin' new piece of lingerie.
Regardless of their shape, size, or style, Lovehoney has a huge range of sexy lingerie that's sure to suit your sidekick's taste and give them the boost of confidence they deserve!
Matching your mood with your lingerie
Mood plays a huge role in how you dress for the day, and lingerie is no different. Depending on your lover's mood, they may feel like teasing a glimpse of a sexy lace push-up bra set underneath a sheer white shirt, or if they're feeling particularly adventurous, then a bombshell basque worn as a top and teamed with a bootylicious pair of jeans will certainly spice things up!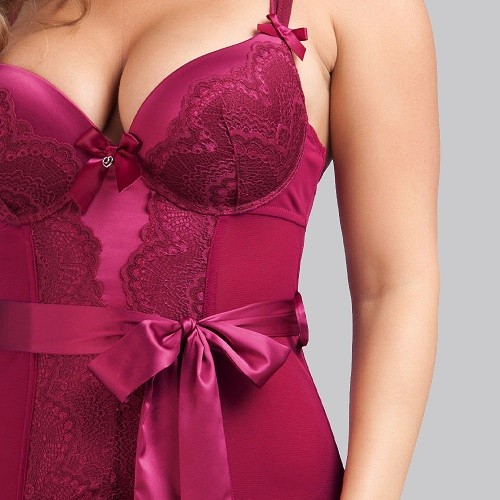 The trick to feeling confident and sexy not just in your lingerie, but in your body in general, is knowing what makes you feel empowered in a particular moment.
If your flame is particularly self-conscious about their body, then it's important to choose pieces that will make them feel both comfortable and confident. Don't stray too far outside of their comfort zone as it could leave you both high and dry, which absolutely isn't the aim of the game!
Buying lingerie, whether it for yourself, your partner, or someone else, is always risky business. Like most things in life, when it comes to buying lingerie for that special someone, communication is key! Don't be afraid to ask your squeeze what tickles their fancy when it comes to their knickers so you can get a good sense of what pushes their buttons and what doesn't do it for them. Go one step further and sit down together over a glass of vino to scroll through Lovehoney's extensive range of lingerie styles so you can see firsthand what piques their interest.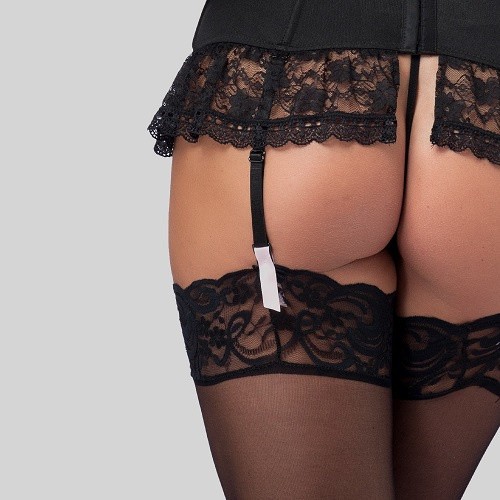 If you'd rather keep this sexy treat a surprise, then go for something on the safe side that's still in line with their usual undergarments. If your boo loves themselves a cheeky g-string, then take it to the next level with a sensual pearl thong. Or if they've already got a few lingerie sets, a beautifully silky pair of stockings, or a lovely lacy robe pair perfectly with just about any look!
If your playmate is a little more on the adventurous side, then you may want to familiarise yourself with some of our different lingerie styles and get to know which styles work best on different body shapes. If you're stumped on sizing, Lovehoney's range of one size lingerie takes the tricky guesswork out of it so the piece you pick is sure to fit and flatter.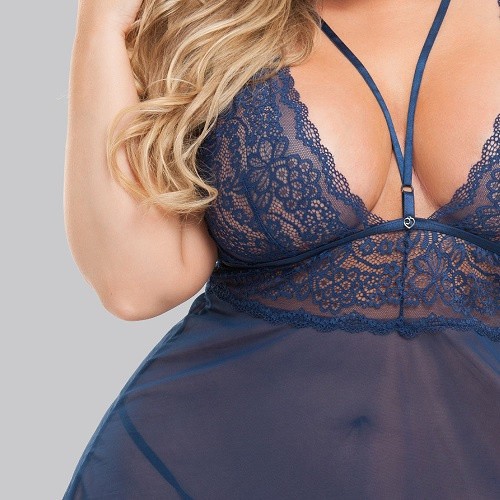 Contrary to popular belief, sexy lingerie doesn't necessarily have to be revealing. Many people feel uncomfortable wearing pieces that show too much skin, particularly if they flash areas they're particularly conscious of, like their thighs, tum, or bum. In this instance, a babydoll or chemise offers the perfect balance between seduction and coverage. Featuring flattering cups and flowy material, a babydoll or chemise is perfect for flaunting the twin peaks while covering the midriff.
Like all good things in life, building confidence and feeling empowered in your intimates takes time. Spoil your lover with some sexy new undergarments and encourage them to love and appreciate their bod, and watch that precious flower blossom.