Buyer's Guide: We-Vibe X Lovehoney and We-Vibe Chorus Compared
Looking for a kinky new toy that both you and your sidekick can get your rocks off with? Then look no further; a We-Vibe could be the perfect couple's vibe for you! This little beauty is specially designed to be worn when bumping beautifuls. Its unique shape provides both G-spot AND clitoral stimulation for her, while delivering mind-blowing vibrations to your partner's member.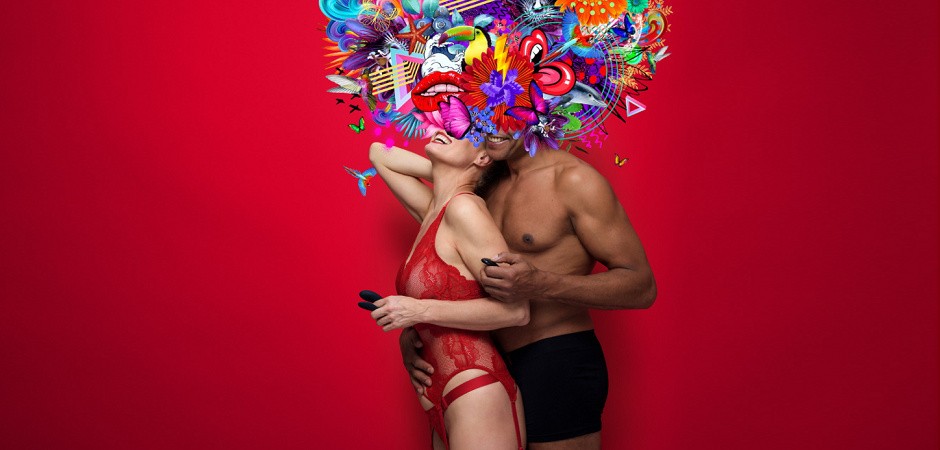 How the We-Vibe X Lovehoney and We-Vibe Chorus Differ
Regardless of which model you decide to add to your toybox, We-Vibes are specially shaped for ultimate pleasure. Their couple-friendly design incorporates a range of vibration and pattern settings that are sure to bring you both to a head. Wear it during a bit of light horizontal refreshment or couple with your fave dildo! However you decide to use this lil beasty, there are a few key differences that it's worth looking into before deciding which model is best suited to you.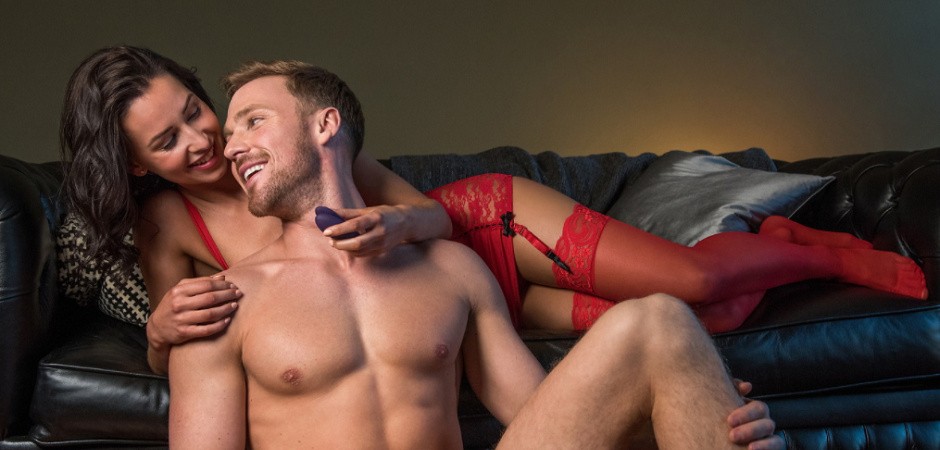 Here at Lovehoney, we know a stellar erotic toy when we see one, which is why we collaborated with the team at We-Vibe to bring you the exclusive We-Vibe X Lovehoney Remote Control Couple's Vibrator. This slick matte black vibe not only looks amazing, but also delivers incredible stimulation to both you and your partner in crime while doing the naughty.
We-Vibe X Lovehoney Remote Control Clitoral and G-Spot Vibrator
We-Vibe X Lovehoney Limited Edition Remote Control Couple's Vibrator
Never failing to turn up the turn-on, the pleasure experts at Lovehoney have collaborated with the world-renowned We-Vibe and created an exclusive remote control couple's vibrator designed to bring you incredible shared sensations. You're welcome.
What customers say: "All I can say is we both loved every second of it".
The We-Vibe Chorus is the most innovative vibe yet, using the power of technology to deliver an unparalleled erotic experience. The Chorus' ingenious squeeze remote has been intuitively designed to react off human touch - the tighter your squeeze, the more intense the vibes, or loosen your grip to dial it back a touch.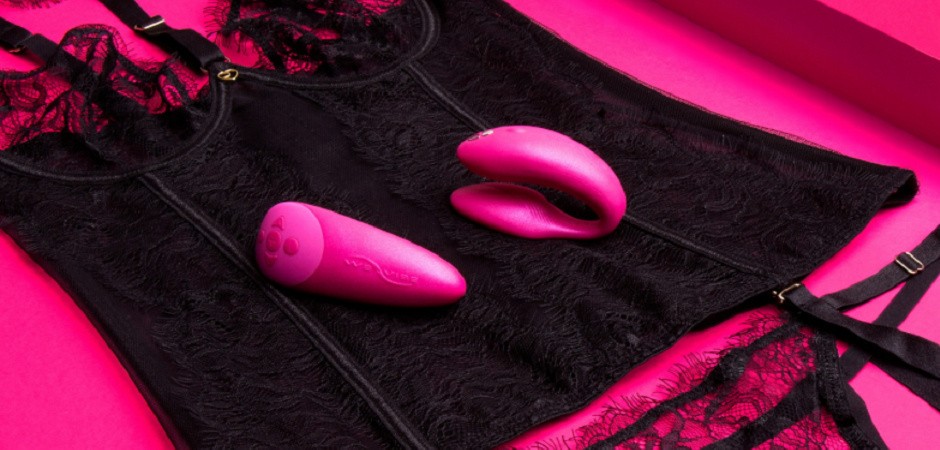 Distance is no longer an issue thanks to app controlled vibrators! Get down and dirty with your lover no matter where they are in the world with the We-Vibe Chorus. Use the remote to connect your Chorus to the free We-Connect app, and share the toy's controls with your partner so you can treat yourselves to a bit of afternoon delight without even having to be in the same room!
Made with silky smooth silicone, its flexible design means it can be easily adjusted to fit your body and hit your sweet spots. Plus, this sweet vibe is available in three different colours to suit your aesthetic: cosmic pink, purple, and blue.
We-Vibe Chorus App and Remote Controlled Couple's Vibrator
We-Vibe Chorus App and Remote Controlled Rechargeable Couple's Vibrator
Lift your voices together as the Chorus fits seamlessly between you and adds thrilling vibrations to your lovemaking. Hands-free and wearable, Chorus matches its vibration intensity to the strength of your grip, so it's completely in tune with you.
What customers say: "This thing is a game changer. The feeling it gives for partnered sex is incredibly intense and amazing".
If distance is no issue, then the We-Vibe X Lovehoney Remote Control Couple's Vibrator makes for an affordable addition to your toy collection. However, if you and your flame plan to use it remotely, or you're after a vibe that offers more control than just the click of a button, then the We-Vibe Chorus App and Remote Control Couple's Vibrator will get the job done and leave you wanting more.