Best Positions for Clitoral Stimulation
The clitoris is one of the most sensitive erogenous zones, and some people who have one won't be able to climax during sex unless it gets a little attention.
There's a reason why we call it the magic bean. The love button. The pleasure pearl.
At Lovehoney, we're all about great sex for all parties involved, so we've compiled a list of some of the best sex positions for making sure your pleasure sessions are clit-erally amazing.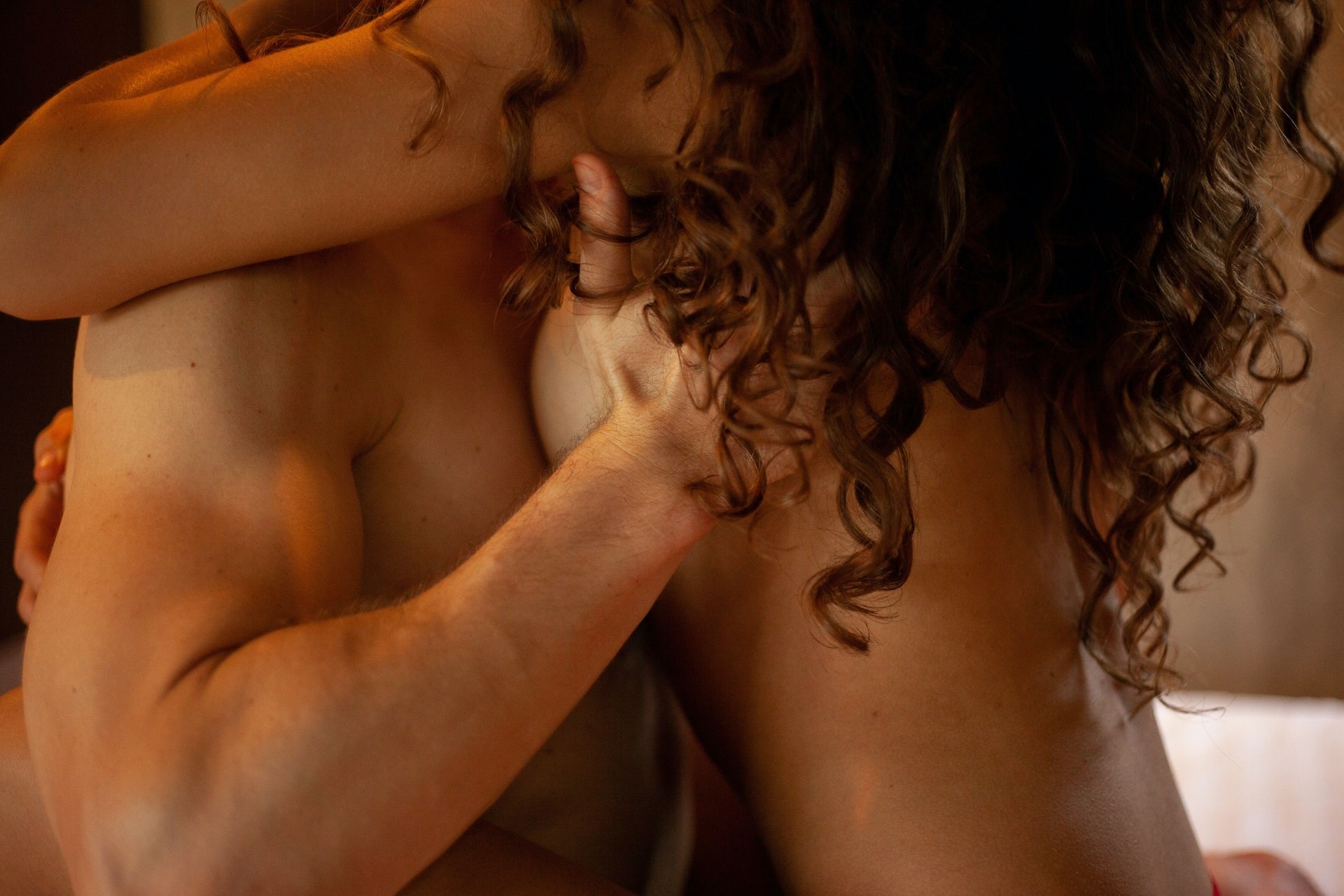 All Tangled Up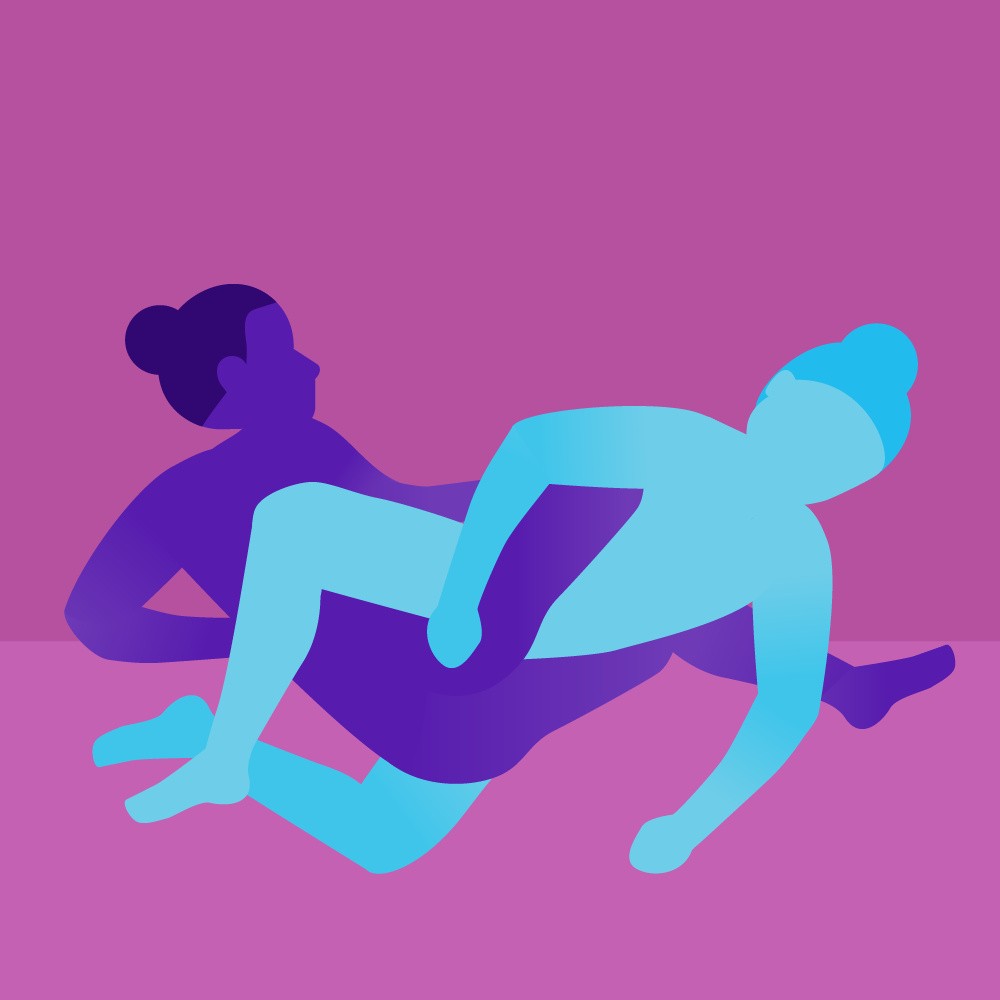 What is it?
For two vulva-owning lovers, this position is a comfortable way to enjoy the act of tribbing, as both partners are close together and can stabalise themselves by holding one another. This position is ideal for exploring anal play too, as each person has easy access to their partner's anus throughout.
Benefits:
Close body contact for love-making
Non-strenuous for those with more limited mobility
Easy access to clitoris and anus too
Try
Incorporating toys into your deeply intimate love-making session could elevate the pleasure levels for you both. A bullet vibe slips effortlessly between your partner's thighs for discreet, targeted stimulation, while a string of anal beads or a vibrating butt plug will set you up for a booty-full time.
Bend and Deliver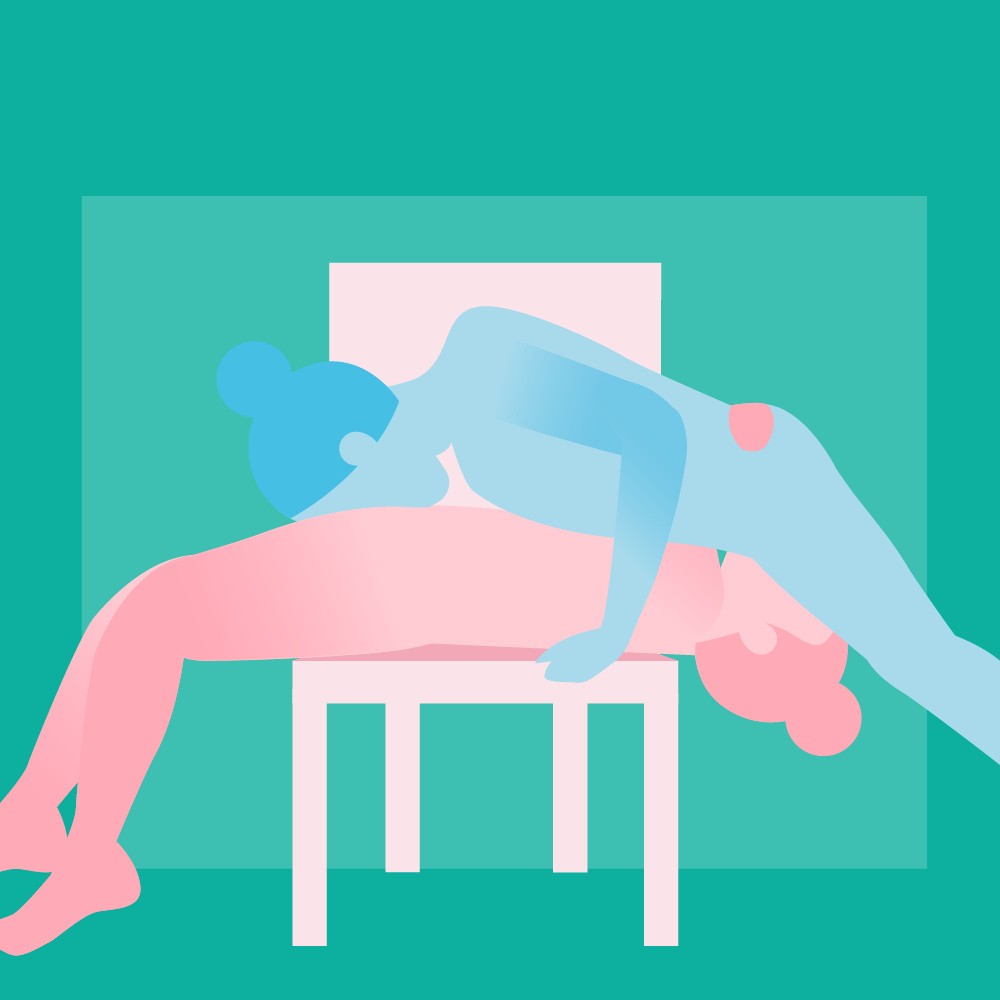 What is it?
A different take on the classic '69' oral position, Bend and Deliver offers a new way to enjoy kisses and caresses down below. The partner on top has good control over their lover's pleasure but also benefits from the bottom partner pulling them in close for a cheeky butt squeeze or even deeper, targeted licks.
Benefits:
Adventurous oral sex position
Mutually satisfying for both partners
Easy for direct, targeted stimulation
Try
Adding in a butt plug or a set of anal beads can add another layer of fun to this predominantly oral-focused sex position. Using toys to stimulate the anus or P-spot can make Bend and Deliver seem even more adventurous, particularly for couples who are already established with anal play.
Crossed Lovers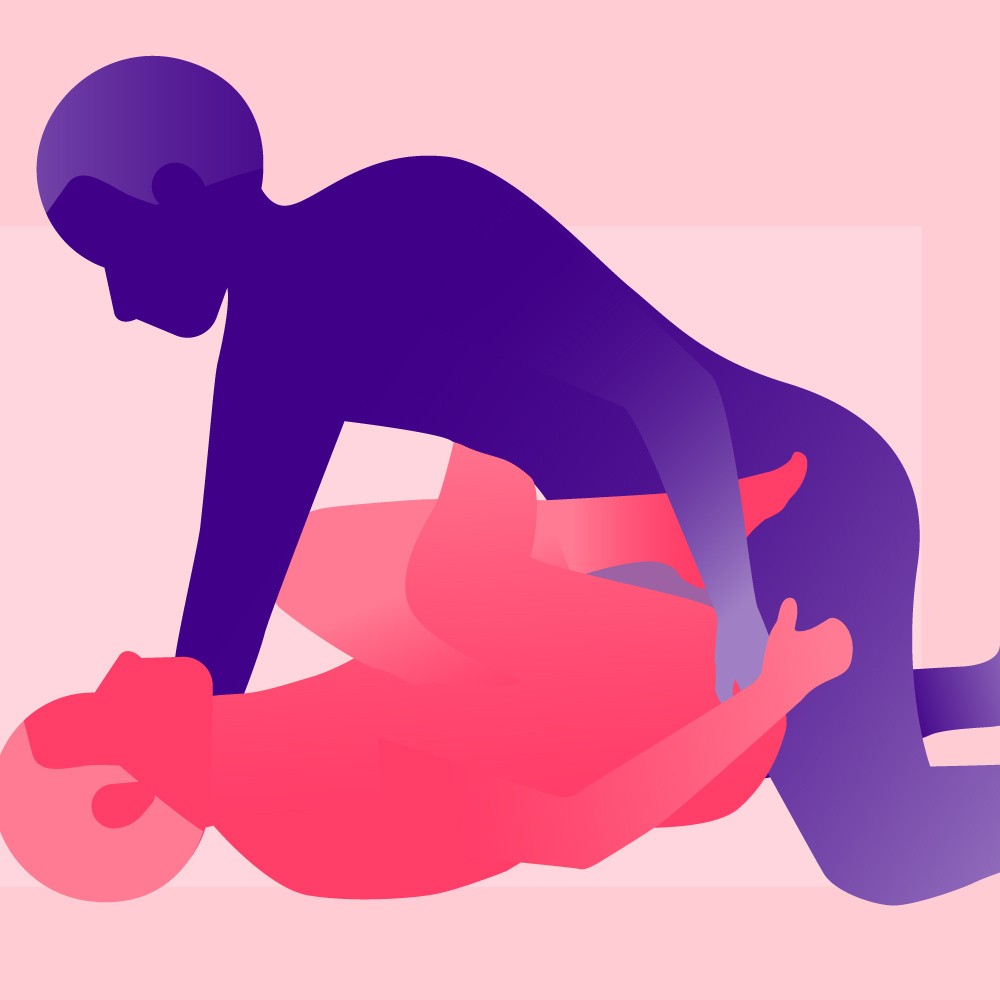 What is it?
Give missionary a serious twist with this incredibly stimulating position. Perfect for providing deep vaginal or anal penetration, Crossed Lovers will show you how quickly you can change up your everyday positions and discover brand new sensations.
Benefits:
Lots of eye contact throughout
Perfect for incorporating toys
Easy to communicate during play
Try
Using lubricant will reduce friction and enhance glide, so you can rub away together to your heart's content. There are lots of varieties to try, from water-based to silicone-based and even anal-specific ones. There are even ones to help get those tastebuds tingling!
The Butterfly Effect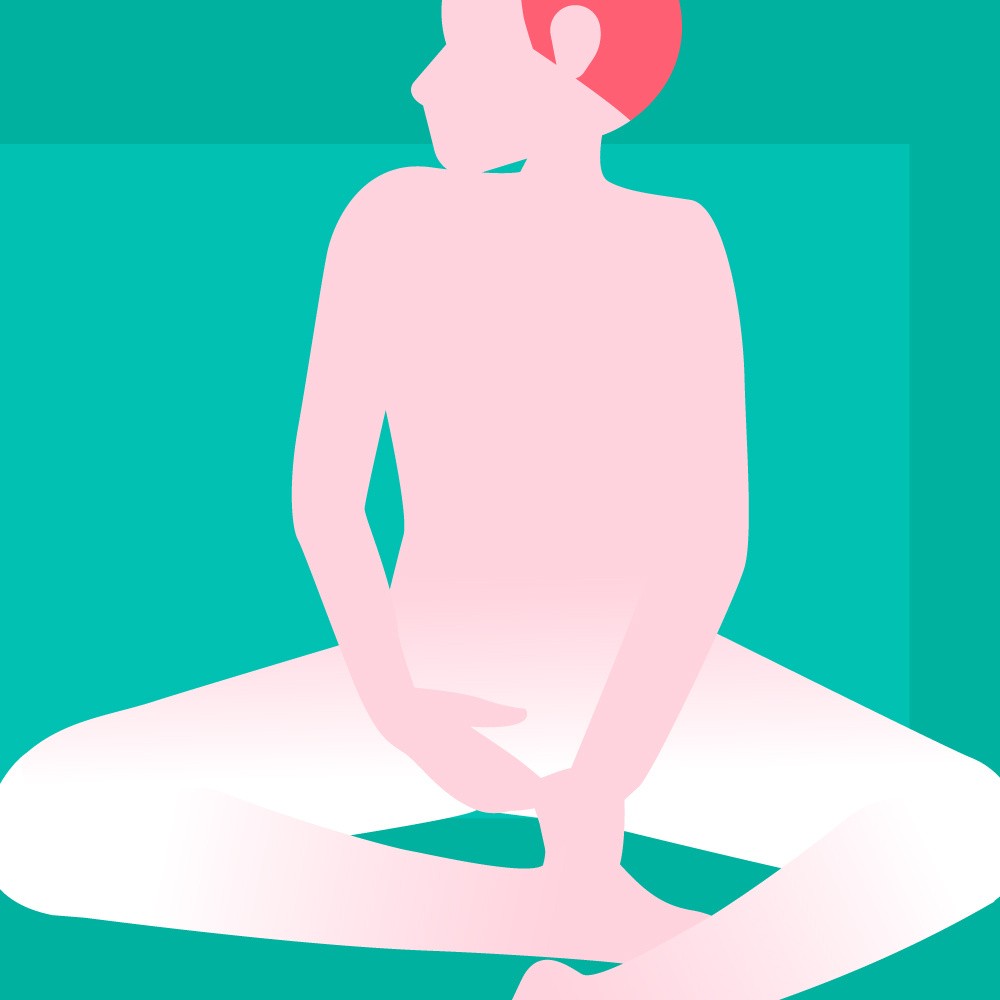 What is it?
Flutter and play your way to stronger orgasms in this yogic, Lotus-inspired masturbation position. Not only will you benefit from a good old stretch, but the open-leg position also lets you strum or stroke away to your heart's content, while harnessing the power of those pelvic muscles to help strengthen your orgasms.
Benefits:
No partner needed to feel good
Great for strengthening pelvic muscles
Easy position for beginners to maintain and enjoy
Try
Have a play around with the angle of your knees and distance between your heels and pelvic area to achieve different sensations and discover what feels best. You can also take full advantage of the tension created in your pelvic floor muscles in The Butterfly Position by clenching down on them as you edge your way to orgasm. This will help intensify the series of muscle contractions that create orgasms.
The Arachnid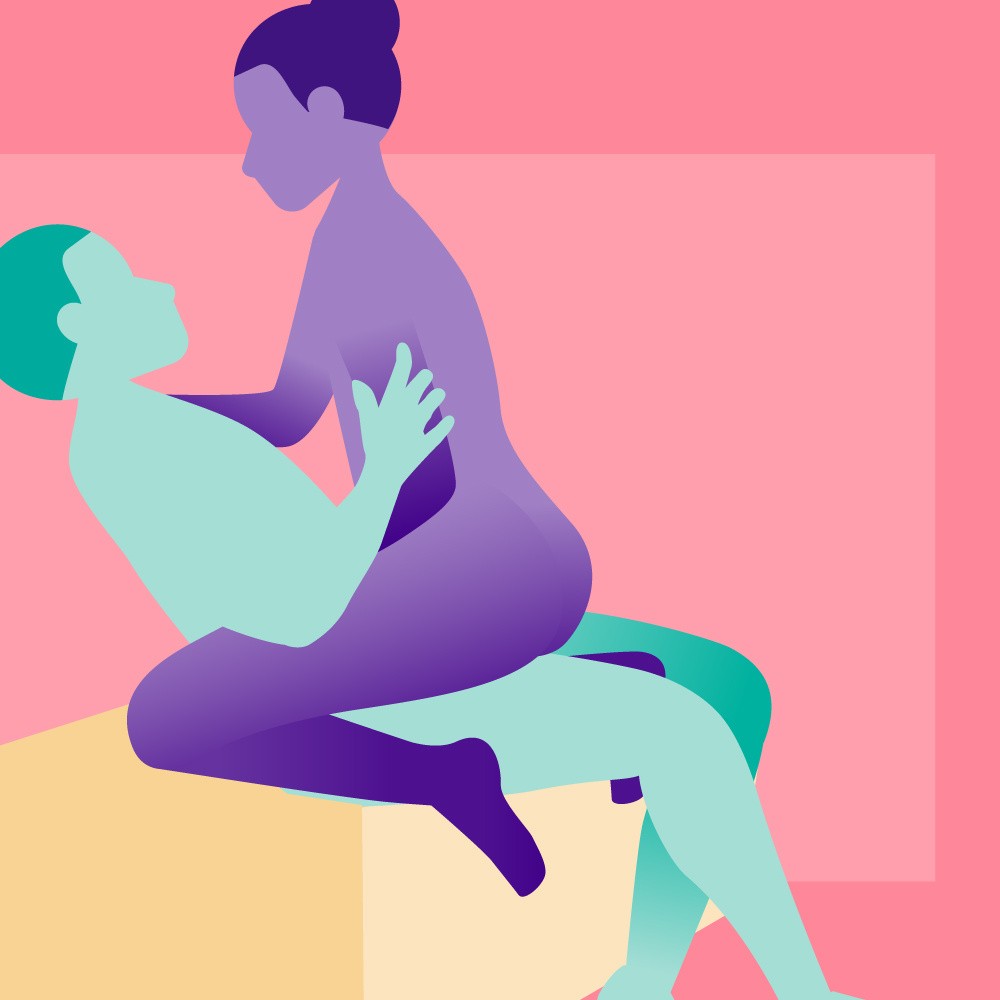 What is it?
If you've ever wanted to create a human spider with your lover, The Arachnid position is for you. Both partners can take advantage of their free hands to stimulate external hot zones on their own and each other's bodies. And the slightest raise of either partner's legs changes the angle of penetration in an instant for incredible results.
Benefits:
An intimate face-to-face experience
Perfect for deep, intense penetration
Allows the top partner to take full control
Try
Switch it up a little and explore a Dom/sub dynamic by placing a blindfold over the eyes of one partner. Not only will this heighten every touch, but it will also help build anticipation and put them under the pleasurable control of the other partner.
Yogi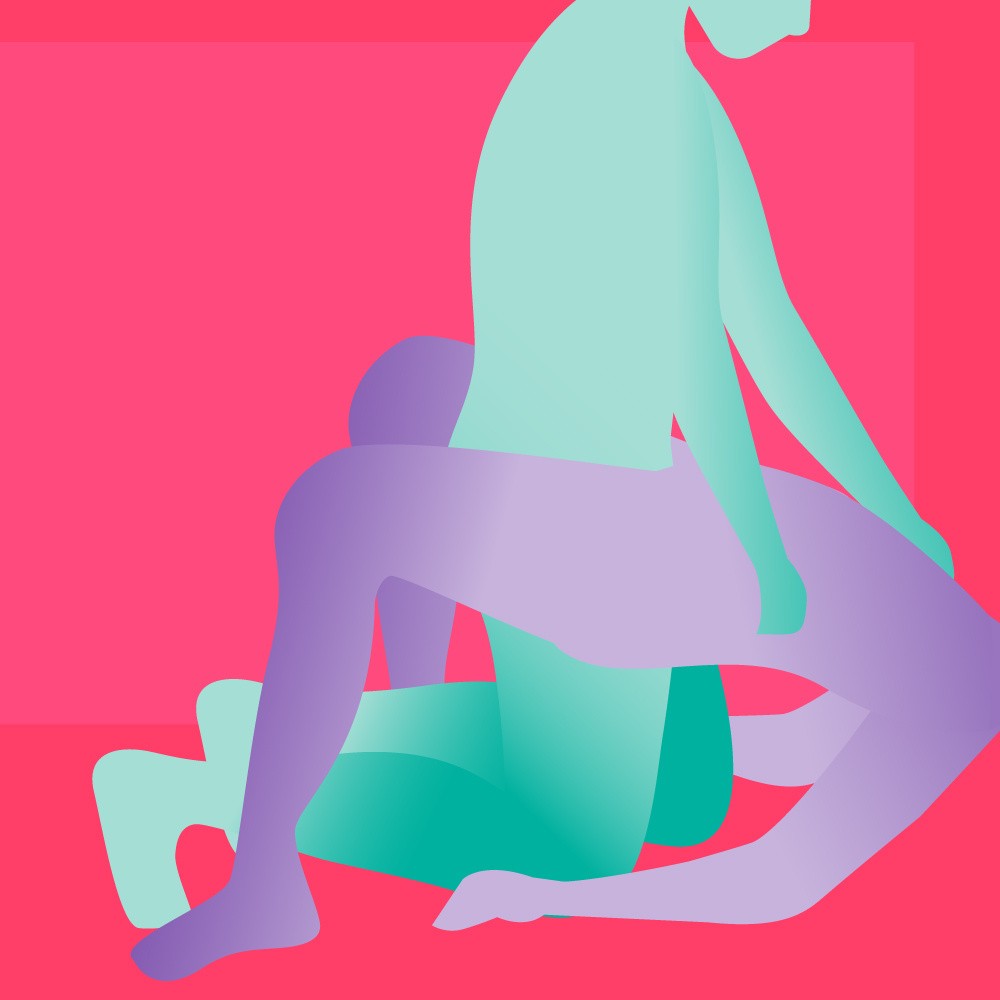 What is it?
Break a sweat, get a good stretch and indulge in G-spot, A-spot or P-spot action with Yogi. Rumour has it that you can also experience enhanced arousal in this bridge-pose-inspired position, even before the giving partner arrives to do their thing...
Benefits:
A challenging position for more experienced couples
Ideal for direct G-spot and P-spot stimulation
Good for building core muscle strength
Try
The receiving partner may want to place a cushion or sex position enhancer under their bottom for added support, as maintaining the bridge-like position for an extended period of time will require quite a bit of stamina. Add some good vibrations into the yogic mix and you'll be saying more than 'omm' during your stretchy pleasure session.
Top position-enhancing toys