Sex Toy Gift Guide for Couples
Sex Toy Gift Guide for Couples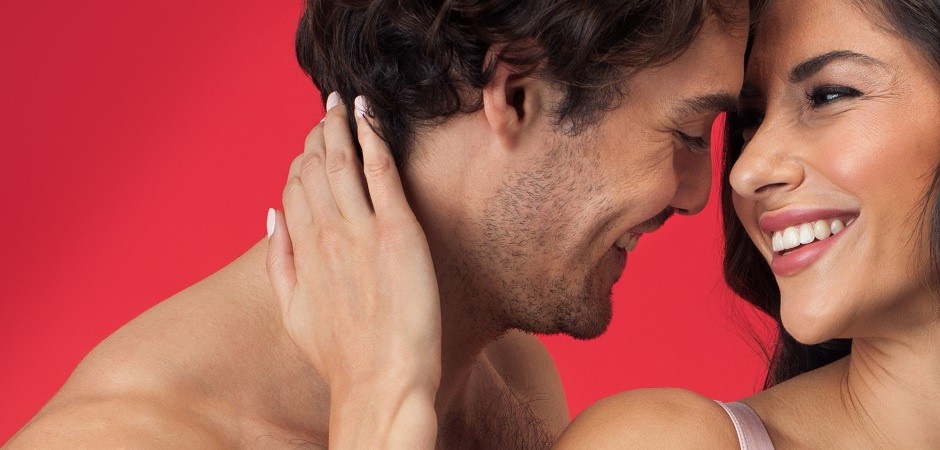 Are you coupled up? Does your sex life need a boost?
Don't worry, we've got your back with long-distance relationship gifts, naughty gifts and even Christmas gift ideas for couples.
Of course, why wait 'till Christmas rocks around for some hanky panky? The best time to enjoy sex gifts for couples is when you're toey, whether that's at Easter, Australia Day, Melbourne Cup or any old time you feel like it.
Sometimes, a weekend away is a great motivation to really get stuck into sexy gifts, because you have time and a chance to focus on your love lives.
Or if you're in a long-distance relationship gifts can be a bonza way to break the drought with a bang.
Curious about other sex toys for couples? Check out these top tips:
Have Yourself a Kinky Little Christmas
Lovehoney 52 Things I Want You To Do To Me
Video: Sex Toy Gift Guide for Couples
Join our sexpert Annabelle Knight as she reviews some great couple's sex toys and naughty gifts. Don't forget to subscribe to keep up to date with all our vlogs every week.
Lovehoney Wild Weekend Mega Couple's Sex Toy Kit (11 Piece)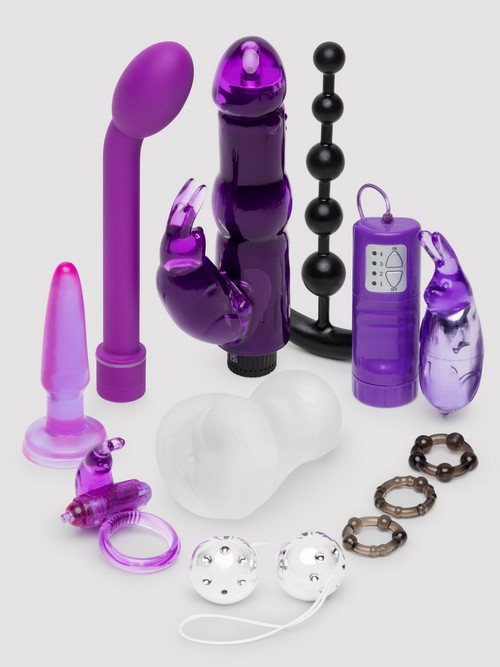 Strap yourself in for a wild weekend with this killer kit of naughty gifts. You'll never run out of stimulation with this joy box of sexy gifts.
Highlights:
Not one, not two but three vibes
Three cock rings to keep him going
Bum fun with anal beads and a butt plug
Ideal for:
Wild weekend with no two nights the same
Beginner couples to explore their sex lives
Experienced couples to jazz up their routines
What they say:
"This kit has everything you need for a beginner couple's kit. The vibrators are strong. The material is excellent and you get a lot for your money." - Moodymopar18
Lovehoney Ignite Pleasure Balm 30g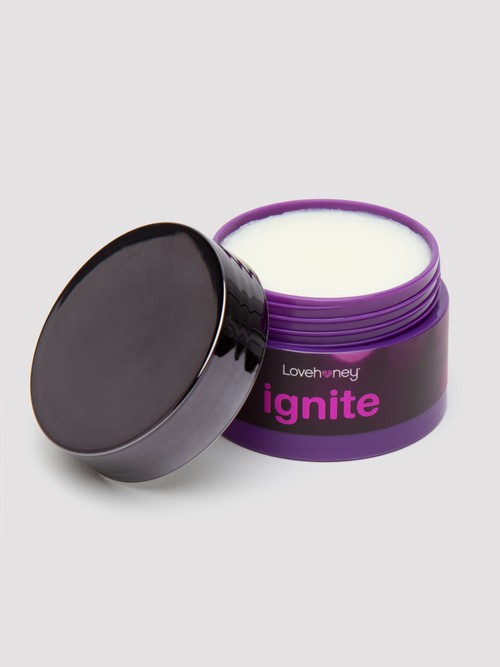 Say you're seeking a long-distance relationship gift - something to wake up your sex drives when you meet up again. This organic balm boosts blood flow and sensitivity on any external body part, giving you a head start to get foreplay sizzling. A terrific and thoughtful sex gift for couples.
Highlights:
Menthol orgasm balm increases sensitivity
Tingles your hot spots
Works well on nips, clits and wangs
Ideal for:
Extra stimulation to get you going
Overcoming any limitations in your capacity
Seeking intense pleasure
What they say:
"Unfortunately, the illness I have can cause numbness "down there", which can make reaching a climax difficult. Well, this is the answer to my prayers! It's a lip balm-type texture and a little bit goes a long way when used alongside LH water-based lube. It has a menthol scent to it which isn't an unpleasant scent. It starts working within a couple of seconds and it does really help you to reach that high .... Over and over again! Put it this way - I'm no longer chasing the Orgasm!" - Orgasm C
Bondage Boutique Seduce Me Lover's Bed Bondage Kit (4 Piece)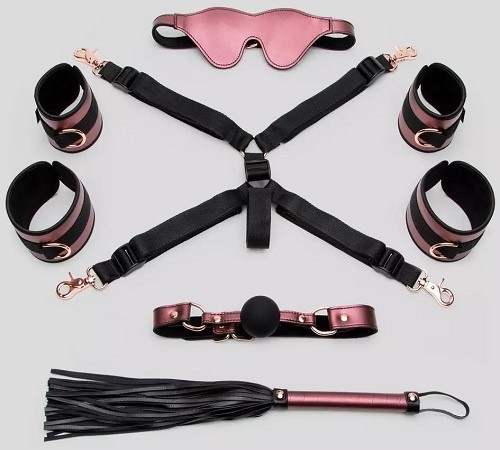 Fancy a Shades of Grey fantasy? As far as naughty gifts go, this bondage kit has all you need for a sexy session that will get your couple juices flowing.
Highlights:
Under-mattress restraints for full body bondage
Restraints are lined with soft faux fur for comfort
Blindfold, flogger and ball gag complete the kit
Ideal for:
Bondage fantasy play
Beginners and couples
Christmas gift ideas for couples
What they say:
"This product is great! It has so many different ways to use it, so it's really good value. With the restraints you can be restrained to the bed, the headboard... you can just be hogtied yourself using them - you can choose a lot of ways you want to be restrained and these work. The blindfold adds the intensity because you have to rely on all your other senses… you can't see what your partner is going to do. It really added to my pleasure." - Chloe0896
Lovehoney Bionic Bullet 5 Function Vibrating Rabbit Cock Rin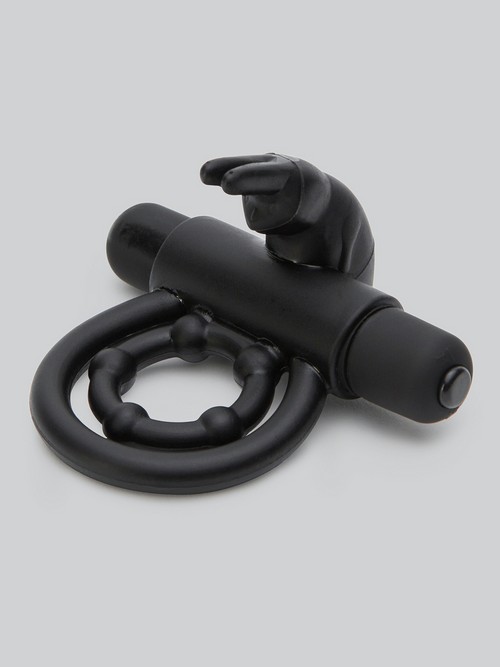 A truly naughty gift for the two of you, this combo toy makes shared climaxes a couple's reality. Why? It's got a ring for his family jewels and a ring for his wang, plus vibrating rabbit ears for her pistachio pearl. A sexy gift for couples.
Highlights:
Super-stretchy double cock ring
Vibrating bunny ears for clit bliss
Bullet vibe can be used separately for two toys in one
Ideal for:
Couple bonking
Shared climaxes
Solo fun
What they say:
"My legs are still like jelly. OMG this was amazing and sent me over the edge several times. Perfect fit for him and just seeing his face as I came over and over was worth it. It also did amazing things for my partner too. Still shaking hours later. Cannot wait to use this again. Just hope he hurries home from work..." - Kim 2020