Position of the Week: X Hits the Spot
If you've ever had the desire to make a human X shape with your partner, now's your chance. X Hits the Spot also has the benefits of magnificent views for the giving partner, and the chance to explore being in complete control for the receiving partner.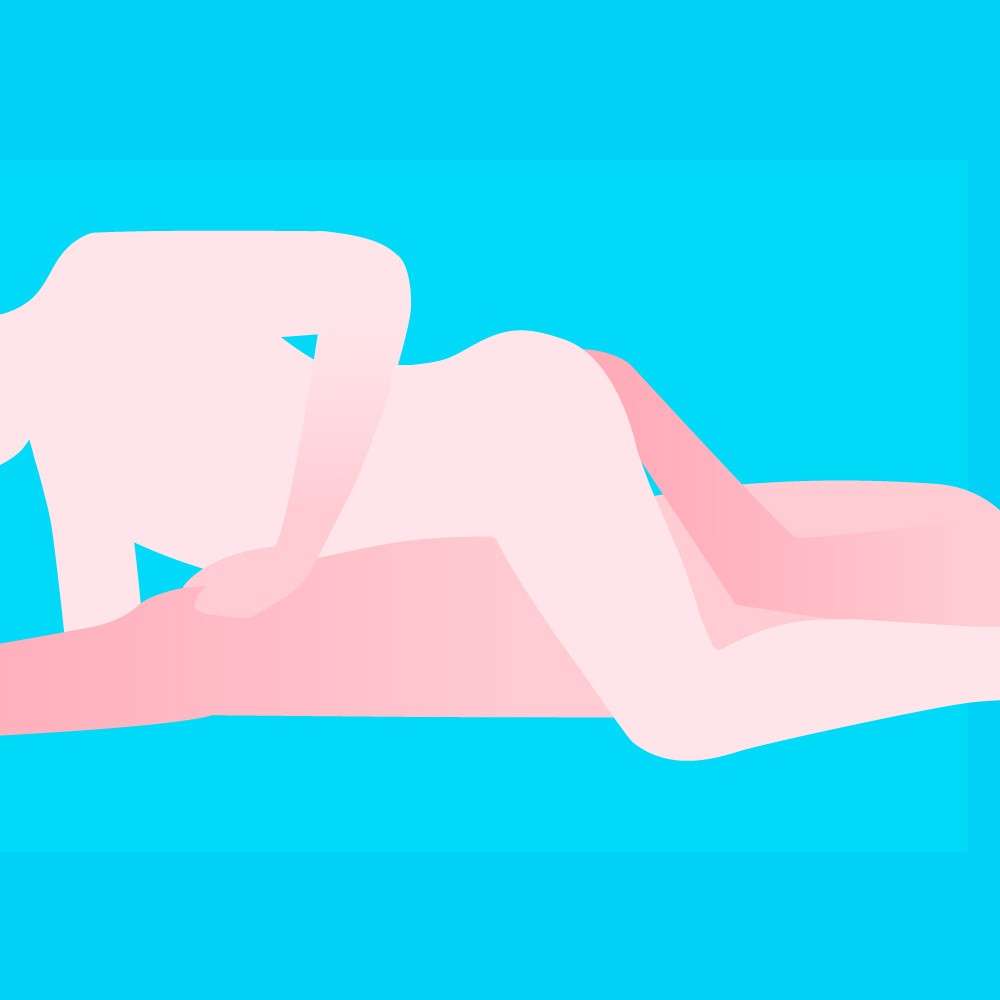 How?
The giving partner lies on their back. The receiving partner climbs on and straddles them, facing in the opposite direction. The receiving partner extends their legs back towards the giving partner's shoulders, and holds on to their feet to help them slide up and down.
Why?
X Hits the Spot puts the top partner in complete control and is the perfect platform for exploring what pace and angle really pleases you both the most. The giving partner gets a fantastic view of the receiving partner's derriere, and communication with each other about what's feeling good is purely down to your bodies and pleasure-filled noises.
Try
Bringing a remote control toy into the mix could add a whole new level of thrill – especially if each partner takes control of the other partner's vibration settings. A remote control vibrating butt plug or a wearable couple's vibrator are both thrilling options to explore while you're in the midst of the X Hits the Spot position.
Make it even better
The added sensation of nipple play – for one or both partners – may be just the thing to subtly build on arousal throughout intercourse, with little effort required. Nipple suckers or nipple clamps are the perfect accessories for nipple play, and also provide a gentle introduction to the pleasure/pain scenario.
Not the position for you?
We're working to make sure that everyone is represented on our website, regardless of who you love, so we'll be using a variety of gender depictions in our Position of the Week posts. This will include straight, gay, lesbian, and gender neutral couples, but all positions will have details in the description of how to make them work for your own relationship dynamic.