Position of the Week: Double Duty
Enter into a new sexy frontier with Double Duty, a position that allows for undivided oral attention on the receiving partner's vagina or anus. A nice and easy position to get into and maintain, with big-time pleasure opportunities.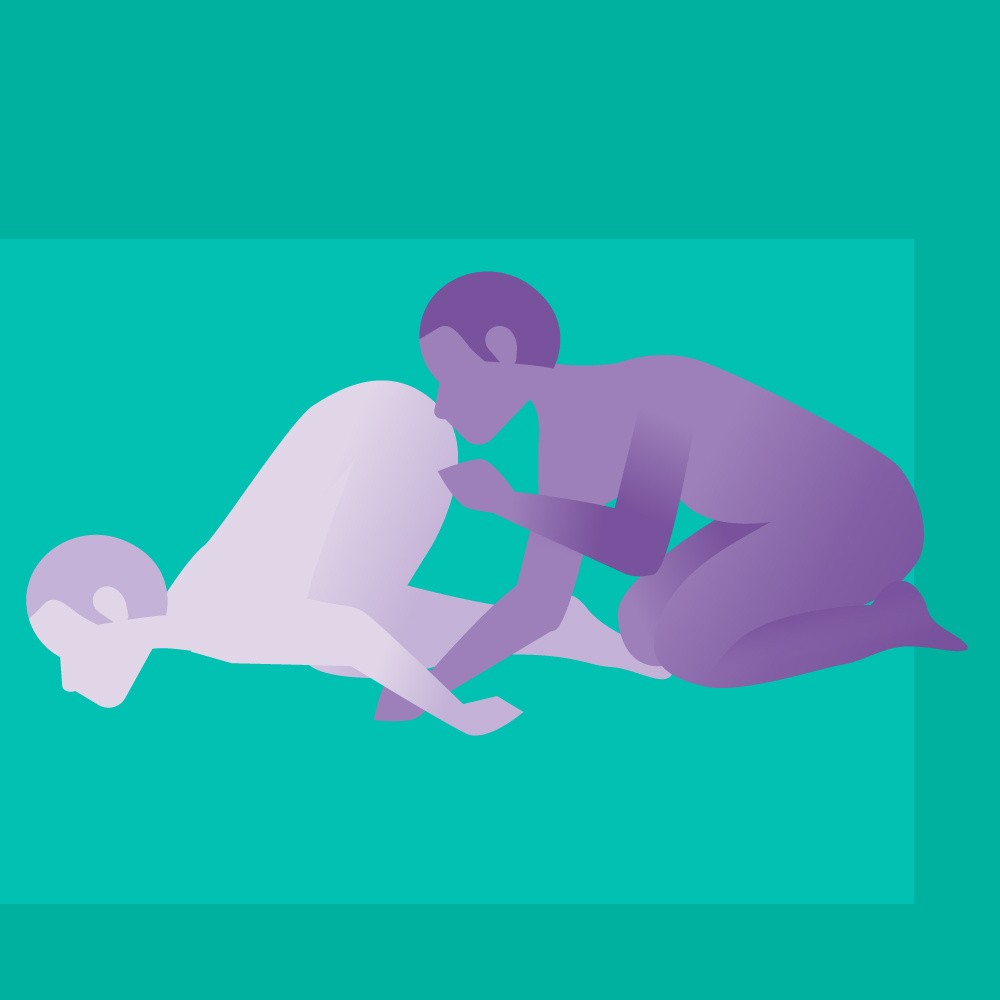 How?
The receiving partner kneels and bends forward, lifting their bottom in the air and resting the top half of their body on the floor. The giving partner kneels behind them and manoeuvres their hips and bum cheeks to make oral pleasuring a cinch.
Why?
Quite simply, it makes performing rimming or cunnilingus nice and easy, and maximises access for performing unencumbered oral tricks.
Try
Either partner can indulge themselves or each other in extra stimulation of the clitoris, G-spot, penis or testicles to build up to an intense blended orgasm. Reach for a handheld male masturbator or bullet vibrator to ramp up the sensations in an instant with intense vibrations.
Make it even better
If you have a vagina, wearing a vibrating love egg will give you a discreet way of adding internal satisfaction into the mix. If you have a penis, a cock and ball ring could also help intensify orgasms. A big bonus is that both toys can be worn by the giver or receiver of oral delights, for completely hands-free pleasure.
Not the position for you?
We're working to make sure that everyone is represented on our website, regardless of who you love, so we'll be using a variety of gender depictions in our Position of the Week posts. This will include straight, gay, lesbian, and gender neutral couples, but all positions will have details in the description of how to make them work for your own relationship dynamic.