Position of the Week: A Leg Up
Start as you mean to go on for the year with this twist on doggy style that'll give you extra-deep penetration pleasure, plus the opportunity to challenge yourself and reap big rewards.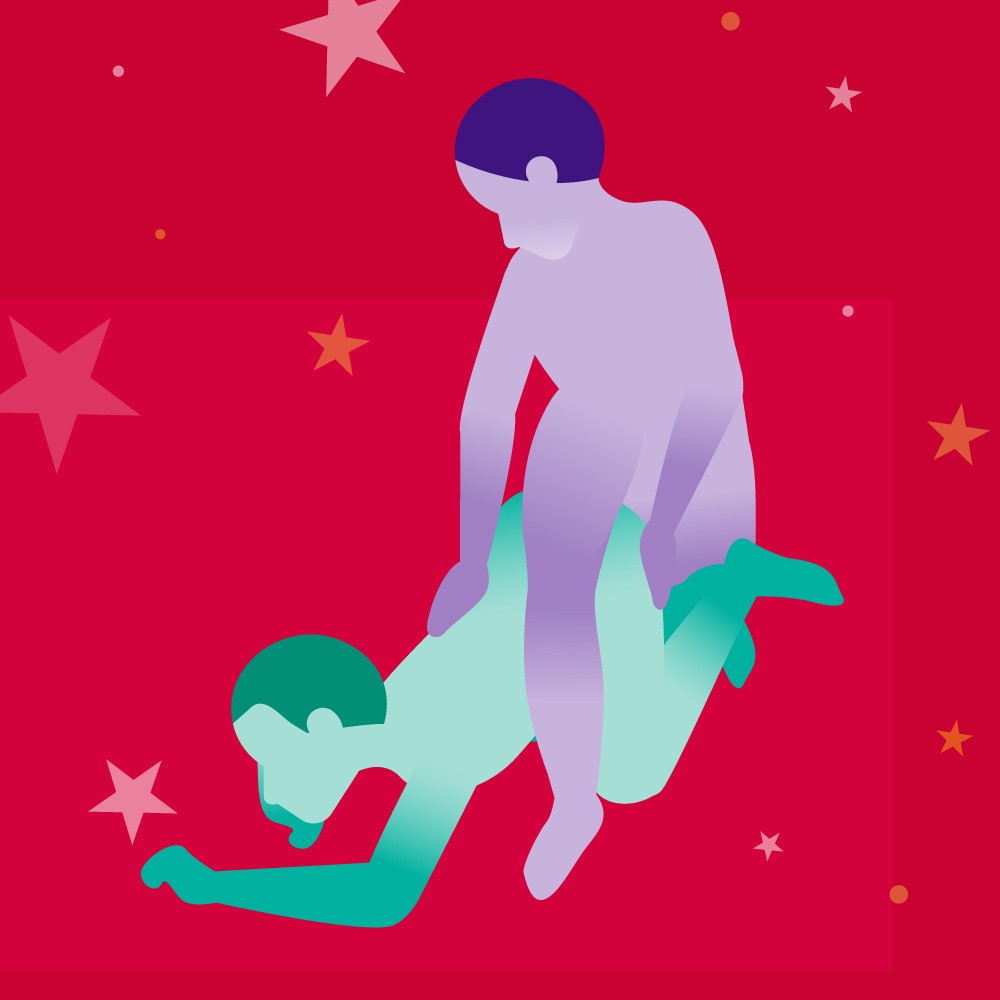 How?
The receiving partner gets on all fours, with their legs apart and feet together. They then extend forward in a stretching cat-like pose, with their arms in front of them and bent at the elbows. The penetrating partner stands on one knee between the receiving partner's legs, and places the other knee over their bottom. One hand is placed on the receiving partner's bottom, and the other on their back.
Why?
Deep penetration is the name of the game for A Leg Up, whether it's vaginal or anal you explore the position in. The kneeling stance of the giving partner adds fantastic gusto to each thrust and also frees up hands to stimulate external pleasure spots such as the anus, clitoris, or testicles.
Try
Kink it up a little by placing restraints on the receiving partner's wrists and/or ankles. This will create a sub/Dom scenario and up the excitement levels in an instant.
Make it even better
A butt plug worn by either or both partners (depending on whether you're indulging in vaginal or anal sex) can add to the sensations with a feeling of delicious fullness. A vibrating butt plug with a remote controller will add to the fun, allowing you to take it in turns to control the vibration settings.
Not the position for you?
We're working to make sure that everyone is represented on our website, regardless of who you love, so we'll be using a variety of gender depictions in our Position of the Week posts. This will include straight, gay, lesbian, and gender neutral couples, but all positions will have details in the description of how to make them work for your own relationship dynamic.