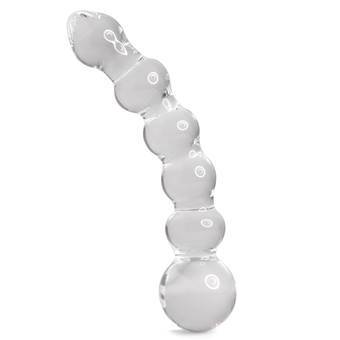 This month we've launched a ton of new products, and as a result we've been inundated with customer feedback - thank you for your awesome reviews!
Every month we choose one review to win a $200 Lovehoney Gift Voucher. This month's winner is OUCH! Thank you ;) who submitted this great review of the Lovehoney Beaded Sensual Glass Dildo.
"After watching me writhe through a satisfying, squirty orgasm, the OH wanted to see what he could do to me using it anally. The bumps feel even better when used for anal, each of them making delicious little pops as it's moved in and out. It feels especially good when the glass is cooled, and he managed to bring me to orgasm twice more before his own needs got the better of him."
Read OUCH! Thank you's review in full.
Got something you want to tell us? Submit your review now to let us know what you thought of your last purchase, and be automatically entered into next month's competition at the same time! Carry on reading to find out who won a runner up prize for October…