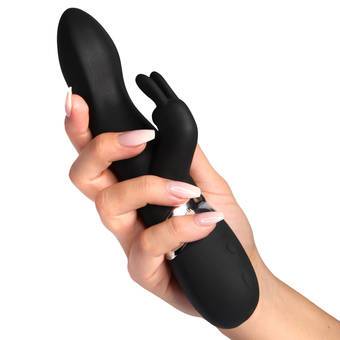 Hundreds of new sex toy reviews are uploaded to Lovehoney each week, and we're always on the look out for the one that makes us giggle, smile or even change how we feel about a product. One more reason why we love our monthly review contest, your chance to win a $200 voucher to spend at Lovehoney.
This month a very lyrical review caught our attention - a self-proclaimed ode to the Tracey Cox Supersex USB Rechargeable Rabbit Vibrator:
"My girlfriend said: my darling,
this black thing caught my eyes
and now I can't stop wishing
for its buzz between my thighs"
Check out Clockwork_Oasis's full review.
Clockwork_Oasis takes our top prize this month for her rhyming review, keep reading to find out who were this month's runners up.