Sex Toys Make Us Happiest - Hands Down
Ever wonder how your masturbation habits compare to those of other people? Wonder no more… Lovehoney is here to reveal all.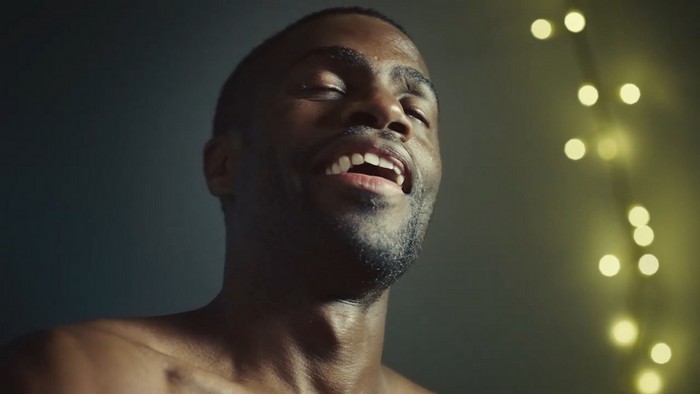 We wanted to know as much as possible about the general public's masturbation habits - how we do it, how often, and how gender contributes. Who better to ask than all of you?
We spoke with over 4000 people in the UK and Australia about their attitudes towards masturbating, and the findings surprised even us.
How we masturbate
There are some big differences between the masturbation habits of people who told us they identify as male, and those who identify as female.
For starters, the frequency that we're polishing the pole and strumming the clitar. Men masturbate much more frequently than women - with 64% of men saying they masturbate either daily or multiple times a week, versus 34% of women. British men and women also masturbate marginally more often than Australian men and women. Interestingly, people told us they masturbate much less often than they think others do - do we underestimate how often we really have 'solo time'? Or do we just think other people are 'at it' far more than they actually are?
Around 64% of people have a go-to routine for masturbating, lasting 5-10 minutes on average. Familiarity is comfort! For men, this routine often involves watching porn - with 70% confirming this was their biggest turn on - and using their hand to get off. 86% of men told us they masturbate only with their hand - despite the wide range of incredible sex toys for male pleasure there is. This is in stark contrast to the 50% of women whose go-to masturbation method involves sex toys.
Vulva owners report having 'stand out' orgasms more often during self-stimulation - unlike men who told us overwhelmingly that they have more intense orgasms during penetrative sex. Could the use of sex toys during solo play be related?
Using sex toys to masturbate
Two-thirds of men have NEVER used a sex toy to masturbate, despite over half having used one with a partner. Interestingly, many more women have used sex toys for masturbation than they have with a partner - 73% vs 61%.
When it comes to pleasure different things work for different people, but when we asked sex toy lovers what stimulates them to put their hands down and pick up tools, the most common answer they gave us is to enhance their experience. Not only that, many women - 1 in 5 - told us that using sex toys is a necessity for them to achieve one or more orgasms. Why? Carefully designed sex toys and vibrators offer precision and power that fingers can't come close to achieving. For men this is much less of a consideration - which could explain why men are much more likely to get by (and get off) using the five-knuckle-shuffle.
That said, if you're thinking of skipping the vibrator or masturbation sleeve, men told us consistently that using a sex toy while masturbating enhances their satisfaction and the fun they have. So why not use them more often? There is a huge variety of toys out there, specifically designed with penis pleasure in mind. Most men will have heard of cock rings, sex dolls, and realistic strokers. But technology has been very kind to the pursuit of self-pleasure! The new range of Blowmotion toys, for example, features vibrating (and waterproof) strokers with a range of special skills - like heating up for likelike oral sex simulation, a non-intimidating winged masturbator perfect for solo and partnered play, a travel-friendly 'real feel' sleeve, and even a vibrator with a turbo setting!
Many men in our survey told us that their choice not to use a sex toy is down mainly to the extra effort they believe is needed for clean up. If this rings true for you, perhaps the ease of cleaning wipes may change your mind? You can also buy cleaning sprays if wipes aren't your thing.
Breaking down the stigma
Our research found that there is some level of discomfort for men around the idea of using sex toys for masturbation, despite the general positive opinions around their benefits. Sex toys have so much to offer in terms of experience and pleasure - for men just as much as women - so we think it's way past time we remove the taboo and encourage more of you to level up your self-loving. Your first foray into sex toys can feel a little overwhelming when there are so many options to choose from, and knowledge is power - orgasmic power! To help you learn more about what sex toy might be right for you, and how to look after it, our expert guides can help lead the way.