How to Use a Stroker
Looking to take your next flute solo to spine-tingling new heights? It's time to add a stroker to your kinky collection.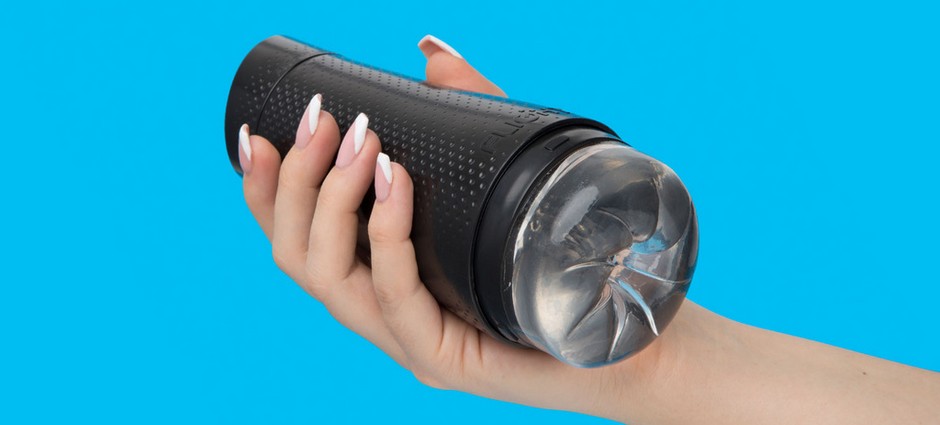 Give your hand the ultimate upgrade with the help of a male masturbator. If you're struggling to wrap your head (or hand) around how to use this nifty device, we're here to give you the lowdown on exactly how to use a stroker to lift the trophy.
Why use a Stroker
Strokers, also known as male masturbators, are specifically designed for penis owners. They make for an excellent first-time sex toy for people with peckers because they're simple to use, easy to clean, and most importantly provide mind-numbing stimulation to boot.
Whether you're a fan of realistic-looking masturbators or prefer non-anatomical toys, we've got stacks of strokers to choose from. And if you're still not convinced a levelled-up five-knuckle shuffle is a good enough reason to invest in a stroker, here are some other benefits to adding a stroker to your nightstand.
Boost stamina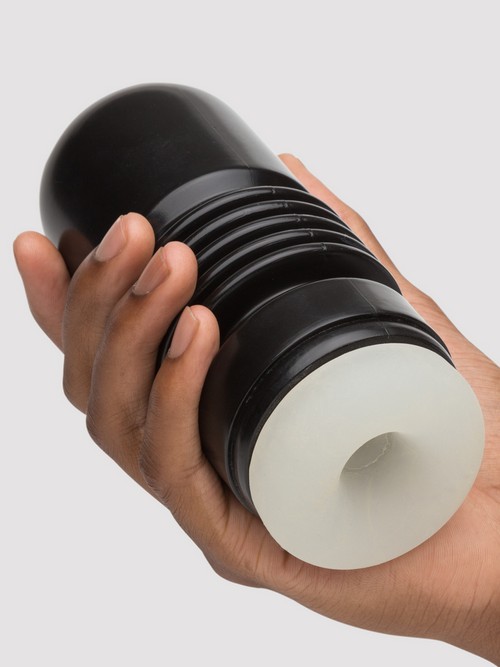 Strokers are a great way to delay blowing your wad. You can use a stroker to explore the wonderful world of edging, which can help you to boost your stamina in the sack.
If you're keen to give edging a crack, try your hand at a round of pocket pool and stop polishing your pole just before you blow your wad. Give yourself a 30-second breather to regain your composure before repeating the process again and again until you finally give in to ecstatic bliss.
Continue to practice this nifty technique to help you build up your pleasure tolerance over time.
Not only is it a great way to increase your stamina, but when you do finally reach the peak you could be more likely to experience even more intense fireworks!
The Tracey Cox EDGE Cup Stamina Stroker has been designed specifically for edging, but don't take our word for it, here's what one happy Lovehoney customer had to say:
"What can I say, it does exactly what it's described to do! Well made, easy to use, and clean (simply remove the inner, wash and flush it through, turn it inside out, wash and dry, job done). The vacuum hole provides that extra pull and feel, which enables you to keep control for stamina training."
Have your partner use it on you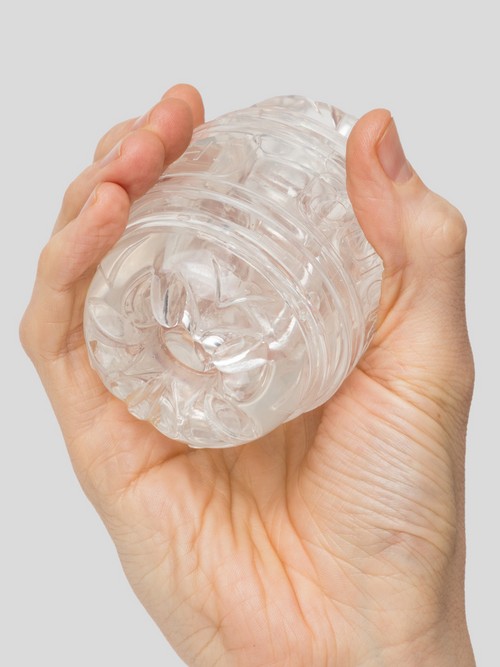 Not only are strokers fun to use solo, but they're equally enjoyable to use with your kinky companion. Plus, open-ended strokers even allow for a cheeky side of tongue fun if your lover is in the mood.
Choose a translucent sleeve, like the Fleshlight QUICKSHOT Vantage Compact Male Masturbator, so you and your boo both have eyes on exactly what's going on down there.
This can be a huge turn-on for some people, which makes it an excellent addition to foreplay according to one Lovehoney customer:
"Due to its see-through nature, you can see everything that is going on, and I personally find that really hot. This is also good for cleaning."
Using a stroker is perfect for dialling up the heat during foreplay, for helping to intensify those pleasurable sensations before you hit it. They're also a great addition when indulging in a bit of mutual masturbation if you and your squeeze aren't keen to go all the way.
Anyone who's attempted to massage the middle member knows that it's not always a walk in the park, but a stroker can certainly help to lighten the load so you can make it across the finish line sooner than usual.
How to use a Male Masturbator
Now that we've convinced you to add that stroker to your cart, it's time to talk you through how to use one...
1. Choose the right one for you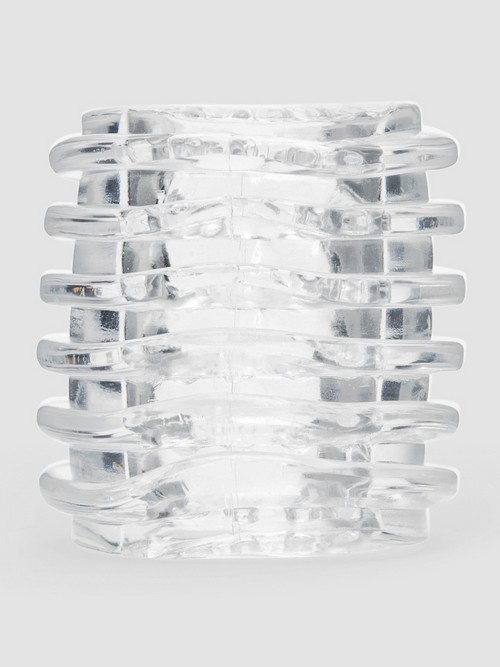 First things first, you'll want to find the best male masturbator for YOU. From Fleshlights to blowjob simulators and simple strokers, you're sure to find a male masturbator that's right for you.
While all of these toys look different on the outside, they all feature deliciously textured internal canals that are designed to tickle and tantalise your todger.
Some strokers, like the Lovehoney Head Master Double Texture Blow Job Stroker, are even reversible so you can enjoy two incredible textures in one handy toy. Here's what one Lovehoney customer had to say about it:
"Very easy to use and to clean. I found when we used it as a couple it was a better experience as she could use it as well as giving a blow job. Really good for a first stroker."
2. Get prepped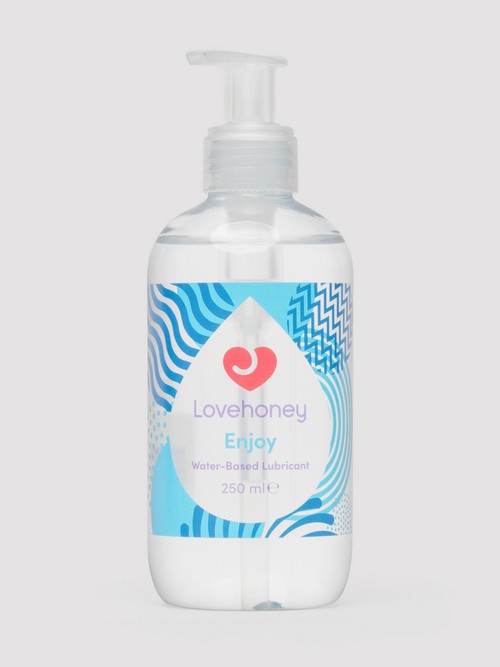 Before you slip your shaft into your stroker, you'll want to give it a good lashing of the slippery stuff to maximise your pleasure and minimise friction. The Lovehoney Enjoy Water-Based Lubricant is a safe option. Being water-based, this lube tube is compatible with all stroker materials so you don't have to worry about anything disintegrating before its time.
3. Slip and slide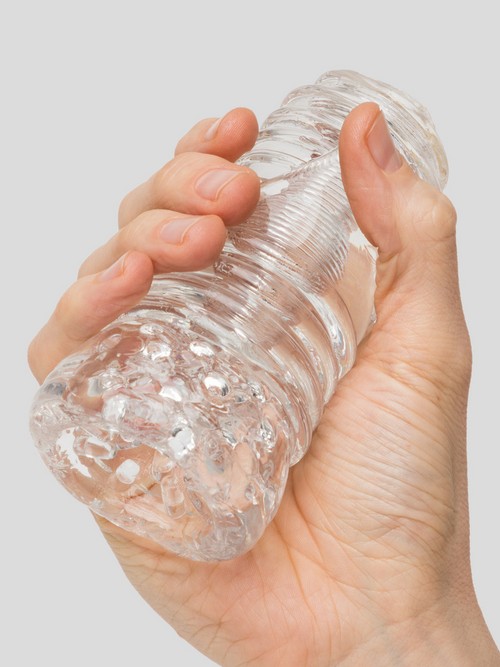 Apply a generous amount of lube to your manhood and the inside of your stroker. Once you're all adequately lubed up, you'll be ready to commence penetration.
Start by working the stroker around the tip of your tool. If you're still finding there's a little friction, you'll want to add more lube until the pleasurable sensations take over. From here you can start working the stroker up and down your shaft until you've had your fill or reach the big O.